[ad_1]

If you need a good book for yourself or as a gift for someone you love, here are 11 books I read and loved this year.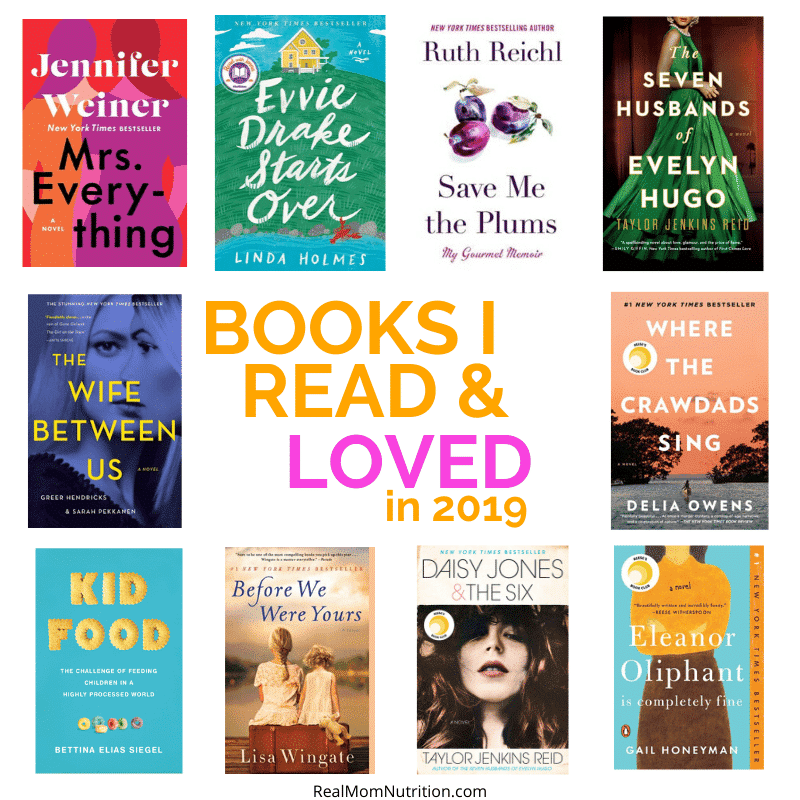 I read a lot of books this year, but these are the ones I enjoyed the most. I hope you'll find some new ideas for yourself–or holiday gifts for loved ones. If you read something this year that you loved, tell me in the comments. Happy reading!
YOU MIGHT ALSO LIKE:
Photo Credit:
www.amazon.com
A creepy page-turner with a major twist I didn't see coming! From Amazon: "When you read this book, you will make many assumptions. You will assume you are reading about a jealous ex-wife. You will assume she is obsessed with her replacement – a beautiful, younger woman who is about to marry the man they both love. You will assume you know the anatomy of this tangled love triangle. Assume nothing."
Photo Credit:
www.amazon.com
I love everything that Jennifer Weiner writes. This story follows two sisters through the twists and turns of life, from childhood to old age. From Amazon: "In her most ambitious novel yet, Jennifer Weiner tells a story of two sisters who, with their different dreams and different paths, offer answers to the question: How should a woman be in the world?"
Photo Credit:
www.amazon.com
This is a beautifully written story about a girl who lives by herself in the marshes of North Carolina, a childhood love, and a mystery that entangles them. From Amazon: "Where the Crawdads Sing is at once an exquisite ode to the natural world, a heartbreaking coming-of-age story, and a surprising tale of possible murder. Owens reminds us that we are forever shaped by the children we once were, and that we are all subject to the beautiful and violent secrets that nature keeps."
Photo Credit:
www.amazon.com
This is a charming story about what happens when a widow and a major league pitcher become housemates, written by an NPR pop culture correspondent. From Amazon: "A joyful, hilarious, and hope-filled debut, Evvie Drake Starts Over will have you cheering for the two most unlikely comebacks of the year—and will leave you wanting more from Linda Holmes."
Photo Credit:
www.amazon.com
A VH1 "Behind The Music" documentary meets love story, written as an oral history of a fictional 1970s band. And the audiobook, read by a cast of different people, is fantastic! Amazon says: "Daisy is a girl coming of age in L.A. in the late sixties, sneaking into clubs on the Sunset Strip, sleeping with rock stars, and dreaming of singing at the Whisky a Go Go…Also getting noticed is The Six, a band led by the brooding Billy Dunne. Daisy and Billy cross paths when a producer realizes that the key to supercharged success is to put the two together. What happens next will become the stuff of legend. The making of that legend is chronicled in this riveting and unforgettable novel, written as an oral history of one of the biggest bands of the seventies."
Photo Credit:
www.amazon.com
The fact that this novel is based on real-life events will shock you and break your heart. From Amazon: "Lisa Wingate's riveting, wrenching, and ultimately uplifting tale reminds us how, even though the paths we take can lead to many places, the heart never forgets where we belong."
Photo Credit:
www.amazon.com
The story of an Elizabeth Taylor-like Hollywood icon, this is written by the same author as Daisy Jones & The Six. From Amazon: "A mesmerizing journey through the splendor of old Hollywood into the harsh realities of the present day as two women struggle with what it means—and what it costs—to face the truth."
Photo Credit:
www.amazon.com
I loved everything about this sweet, quirky, and smartly written book about a socially awkward woman finding her way in the world. From Amazon: "Eleanor Oliphant Is Completely Fine is the smart, warm, and uplifting story of an out-of-the-ordinary heroine whose deadpan weirdness and unconscious wit make for an irresistible journey as she realizes."
Photo Credit:
www.amazon.com
Famed food writer Ruth Reichl wrote this memoir about her time as editor of Gourmet magazine. From Amazon: "Save Me the Plums is a personal journey of a woman coming to terms with being in charge and making a mark, following a passion and holding on to her dreams—even when she ends up in a place she never expected to be."
Photo Credit:
www.amazon.com
This highly readable look into the world of food and kids is written by the author of the blog The Lunch Tray and will leave you more informed about how we got here–and what you can do as a parent. From Amazon: "With expert advice, time-tested advocacy tips, and a trove of useful resources, Kid Food gives parents both the knowledge and the tools to navigate their children's unhealthy food landscape–and change it for the better."
Photo Credit:
www.amazon.com
I got completely sucked into this page-turning love story about a woman who finds out that her childhood friend (and first love) wrote a book about their relationship. From Amazon: "A warm and witty novel about a struggling writer who must come to grips with her past, present, and future after she discovers that she's the inspiration for a pseudonymously published bestselling novel."
As an Amazon Associate and member of other affiliate programs, I earn from qualifying purchases.


[ad_2]

Source link