This Homemade Muesli recipe is a healthy and tasty recipe that will bring your mornings to a great start! And you can adjust this recipe to your own personal taste.
Because of the pandemic, we're spending more time at home, making us feel in the ideal environment to focus on our culinary capabilities.
Homemade muesli is full of amazing nuts, seeds, oats and is one of the best ways to enjoy an excellent breakfast. This muesli recipe is healthy, flavorful, and filling. If you don't like commercial muesli because it's so sweet or loaded with sugar, then please try my healthier version for better results.
This Homemade Muesli Recipe is a delicious, easy, and healthy snack that can save you some money. It only takes a few minutes to make, and it's perfect for breakfast or as a mid-day bite. You'll be getting seeds, oats, dried fruit, and more.
Preparing food at home is a perfect way to save some money and improve your health at the same time. Muesli is one of the most popular foods at breakfast and one of the most delicious and practical.
However, many of the muesli options you'll find in supermarkets are full of refined sugars and salt, which negatively impact your health. That's why we want to share this simple homemade recipe of muesli with you, for which you will only need a few ingredients and sweeten with honey.
Customize your muesli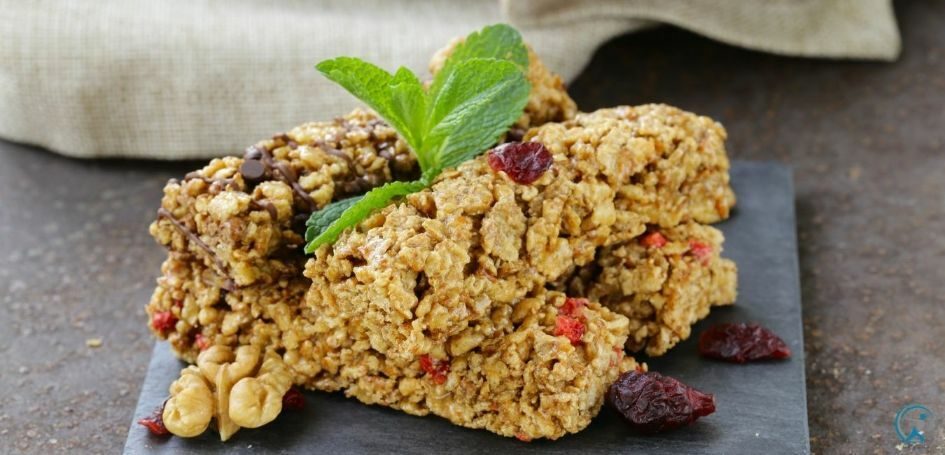 The best thing about our muesli is that you can adjust it perfectly to your tastes. You can use the nuts and seeds you like the most to add your muesli's desired touch. We use hazelnuts, almonds, and pecan nuts in this recipe, but we encourage you to try your favorites. Why not try some Brazilian nuts or cashews? You can also put some sesame on it. Or dried fruit? It's up to you!
Muesli is a great breakfast for a quick start to your day. It has the major nutrients you need for a good start in the morning, and it's made from healthy ingredients full of vitamins and minerals. Muesli is easy to prepare, and it's one of the most versatile recipes you can make.
Ingredient ideas for your muesli: almonds, Brazilian nuts, cashews, hazelnuts, macadamia nuts, pecan nuts, pine nuts, pistachios, nuts, flaxseeds, sunflower seeds, pumpkin pipes, sesame, chia seeds, hemp seeds, poppy seeds.
Ingredients
2 cups oat flakes
1 cup chopped hazelnuts
1/2 cup chopped almonds
1/2 cup chopped pecan nut
1/3 cup honey
1/2 cup sunflower pipes
1/2 cup pumpkin seeds
1 teaspoon cinnamon
Directions
Chop the nuts and mix the ingredients in a large bowl.
Place your muesli on a baking sheet.
Bake at 180oC for 20 minutes, or until muesli is toasted and crispy. While baking, stir every 5 minutes to brown evenly.
Allow to cool and store in an airtight jar.
Enjoy!
Fit Breakfast
This homemade muesli that we propose from Gearuptofit is the perfect element for a healthy breakfast. It works especially well if you accompany it with a smoothie. It will provide you with all the macronutrients (carbohydrates, fats, and proteins) to start the day in a balanced way. Carbohydrates will increase your energy levels, while lipids allow your body to absorb more vitamins (A, D, E, K). The protein content of this homemade muesli recipe will support your muscle tissues, increasing muscle mass and strength.
Healthy benefits
Oat
It is one of the healthiest cereals on the planet. Oat provides many essential minerals, vitamins, fiber, and antioxidants, so oats have significant health benefits.
It contains healthy omega-3 fatty acid content, which promotes cardiovascular health, helps maintain white cells and immune function, lowers blood pressure and cholesterol levels, reduces muscle pain and cramping, and improves digestion. Oat is also a rich source of antioxidants that help protect against free radical damage and protect against certain cancers.
It's very satiating, but it doesn't offer large amounts of calories, making oatmeal an excellent choice for those who want to lose weight. Besides, oatmeal can help lower blood sugar and help control sweet cravings.
Nuts
They are high in vitamins and minerals, such as vitamin E, magnesium, and selenium. They also provide a lot of antioxidants, which prevent cell damage by oxidation.
Antioxidants keep free radicals from damaging our cells by reducing the amount of damage they can make. Phytochemicals also protect the nut against certain environmental pollutants, which may play a role in heart disease, cancer, Alzheimer's disease, diabetes, and other conditions.
Nuts have excellent anti-inflammatory properties and fight bacteria, viruses, and fungi in your body. They also improve your gut health thanks to a large amount of fiber they contain.
Nuts have a nutritional value that can help you live longer. On average, walnuts contain 59% fat by weight, whereas most other nuts, such as pistachios, contain only about 16% fat. Thus nuts provide you with more essential fatty acids that have many health benefits instead of carbohydrates, which increase insulin levels and lower insulin sensitivity.
Honey
It is known for its powerful anti-inflammatory properties that help your body fight all kinds of inflammations. Similar to nuts, honey contains a lot of antioxidants that help improve blood pressure levels.
Honey is loaded with nutrients, which makes it an ideal drink for all kinds of health issues. It contains everything you could need in the body — proteins, carbohydrates, vitamins, and minerals. When eaten regularly, it can help in mitigating some of the most common health problems. People suffering from high cholesterol can also benefit from eating honey regularly as it contains minimal amounts of cholesterol. Research shows that consuming a cup of raw honey per day can lower your cholesterol levels by up to 11%. And here's another amazing fact about honey: It clears your blood of harmful particles such as cholesterol and plaque so it can improve the flow of your capillaries and thereby relieve your symptoms of cardiovascular disease. Honey contains antioxidants helping with reducing the risk of heart disease.
Cinnamon
Cinnamon contains an essential compound, cinnamaldehyde, which has powerful anti-inflammatory properties.
It has been used in Indian Ayurvedic medicine for several years. It has been suggested that cinnamon contains powerful anti-inflammatory properties that can help reduce inflammation in joints and muscles and offer numerous potential medical benefits. One study published in 1998 found that taking 400 mg of cinnamon supplements daily can reduce pain in arthritis patients by 34% and a speed healing time for HNP joints in cats by up to 48%.
It is also an effective antioxidant that helps prevent cell damage and chronic diseases. It has also been proven to fight bacteria, viruses, and fungi in food. Thanks to its prebiotics, it is associated with improving intestinal health.
FAQ (Frequently Asked Questions)
What Is Muesli?
Muesli is a plain old carbohydrate bar (or starch). It has some unique ingredients which give it its unique taste. Muesli is basically cereal with nuts and dried fruit mixed in. It is healthy, good for heart health and can be a good choice for vegans and vegetarians as well as those on dieting diets.
How To Make Easy Muesli?
Making a muesli bar is one of the easiest dishes to make, and it's incredibly simple. To begin with you'll need to preheat the oven on the lowest setting for at least two hours to let it preheat. Then, you'll want to line a square baking tin with parchment paper and set that to one side. Next, you'll need to add all the ingredients to a large mixing bowl and combine them thoroughly.
What is the difference between muesli and granola?
Muesli and granola are two types of cereal. Muesli is a bowl of uncooked oats, nuts, dried fruit, and sometimes seeds, and it's intended to be eaten cold. Granola is a baked mixture of grains and sugar, oats and honey, nuts, dried fruit, and kernels, that typically contain vegetable oil, sugar, and honey. Muesli is considered a healthier option because it doesn't contain added sugars.
Alex is a passionate fitness enthusiast dedicated to helping people lead healthier, more active lifestyles. He encourages small – sustainable changes over drastic transformations and works with people to create customized wellness plans. His mission is to help others benefit from the most effective methods available, sharing tips, strategies, and health & fitness tools on Gearuptofit.com to inspire people to live their best lives.