Does Exercise Make You Live Longer? Does the effect of exercise continue to increase as we age and get older? Let's find out!
The positive effects of exercise on our health are well-known. However, does this effect continue as we age? Studies have shown that being physically active reduces the risk of disability regardless of our age. Furthermore, research has shown that those who have been physically active since youth are much less likely to experience cognitive impairment as they get older.
There's no question that exercise is good for your health. But can it add years to your life?
The answer is yes, and no. Study after study has shown that people who exercise regularly are less likely to die from heart disease, cancer, and other conditions. A recent study found that exercising 150 minutes a week (the amount recommended by the federal government) can cut your risk of death by 31 percent.
However, just how many years you can expect exercise to add to your life span is not clear. Studies have found that people who exercise tend to live slightly longer than those who don't, but the effect is generally negligible.
In one study, researchers followed 40,547 men for an average of 11 years, monitoring their health and fitness levels. They found that men who did moderate or vigorous exercise lived about 1.3 years longer than those who didn't exercise. That might sound like a lot, but it's just one-tenth of the difference between smokers and non-smokers — something everyone knows is bad for you.
In another study published in The Lancet in 2012, researchers followed more than 650,000 people in Taiwan for eight years. They found that physically active men lived 2.2 years longer, on average than those who were inactive. Active women gained 1.1 years.
The takeaway from all this research is that exercise will help you live longer, but probably not as long as you'd like. So if you're looking to extend your life span, you might want to focus on other things — like quitting smoking, eating healthy, and getting enough sleep.
Consider this:
While federal guidelines currently suggest at the very least 2 1/2 hrs every week of moderate strength workout (or one hour and 15 minutes of vigorous exercise), Harvard College scientists recently noted that just 15 mins of exercise a day could enhance your lifetime by three years.
A significant 2018 JAMA Network Open study discovered that not exercising increases your danger of premature death higher than cardiovascular disease, diabetes, and even cigarette smoking.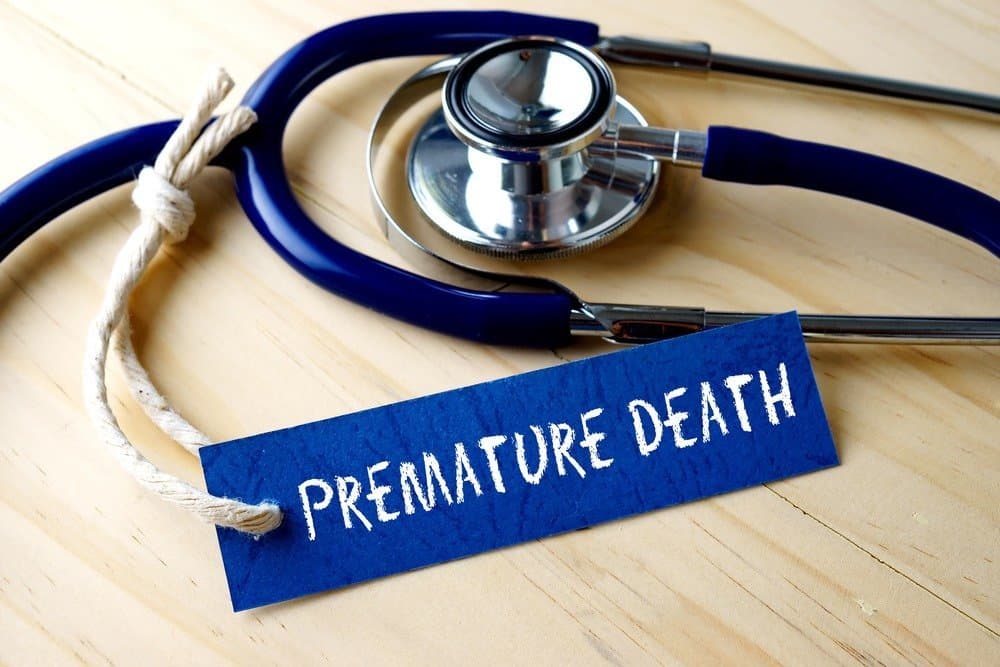 The latest study additionally provides us with our first clues regarding why physical activity is so crucial – as well as it shows up that it can make your cells naturally more youthful.
Brigham Youthful researchers checked out DNA examples of almost 6,000 adults. They measured the lengths of research individuals' telomeres, the molecular caps at the end of chromosomes that often tend to obtain shorter with age. They discovered that people with higher activity levels had longer telomeres than inactive ones. The exercisers had a "biological age" that had to do with nine years younger.
Another Study
One more current study discovered that males and females in their 70s who exercise regularly have the heart, lung, and muscle mass fitness of healthy individuals thirty years younger. "We were stunned," says Scott Trappe, the Human Efficiency Research Laboratory supervisor at Round State University and author of that research study. "We presume that as you grow older, you become sickly and weak. But simply checking out the muscle mass of older exercisers contrasted to more young ones, we couldn't inform who was young and who was old."
While Trappe's study concentrated on males and females working out for years, it's never too late to start. Research studies show that even individuals who start exercising in their 80s and 90s experience health and longevity benefits. A study published in the International Journal of Stroke, as an example, revealed that those that became fit later in life (ages 40 to 59) reduced their danger of a potentially dangerous stroke by 50%, while those that had been fit when more youthful as well as ended up being unfit increased their threat.
While any workout shows up to contribute to your long life, here's what the research study reveals regarding exactly how to get the most significant long-life boost from your exercise:
Discover a partner (or a team)
A research study released in Mayo Clinic Procedures indicated that playing a team sporting activity may be much better at expanding your life expectancy than working out solo. Scientists tracked 9,000 people for 25 years and found that playing tennis included an average of 9.7 years to life span, adhered to by badminton (6.2 years) and soccer (4.7 years). "They are all tasks that mandate social communication in a spirited means," says study coauthor James O'Keefe, a cardiologist at Saint Luke's Mid America Heart Institute. "And also play is nature's treatment for tension."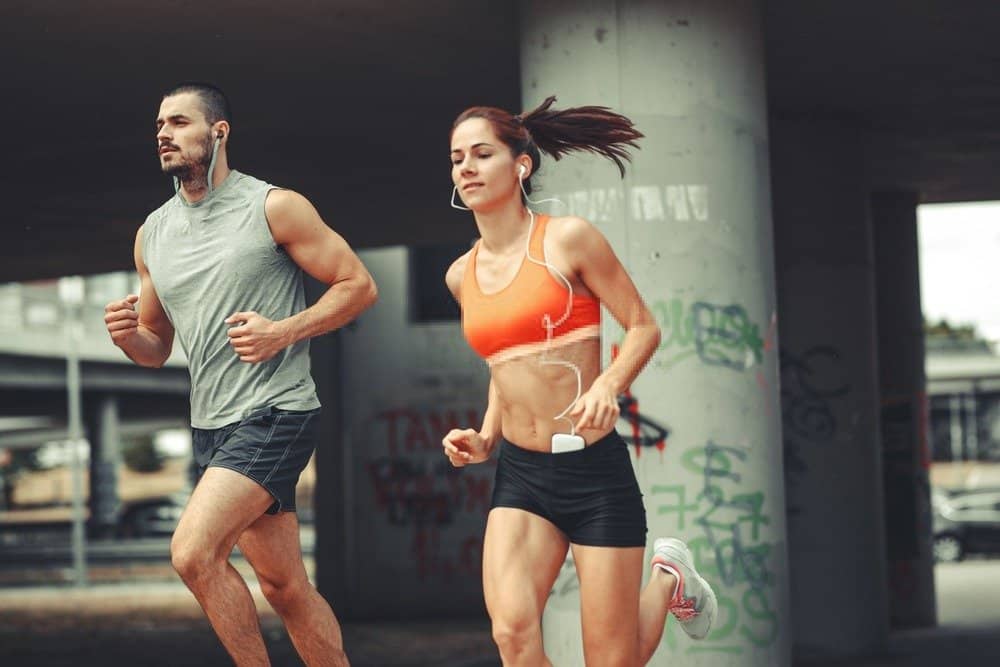 The results also correlate to another research study showing social links are highly linked to durability. And also that if something seems like fun, you're most likely to do it. If tennis isn't your thing, O'Keefe says, take pickleball, a fast-growing racquet sport that blends badminton, tennis, and table tennis.
Begin small
Do not have thirty minutes to exercise? A raft of studies in recent times discloses that any amount of exercise – regardless of how minor – can have significant advantages. Simply getting your heart rate up for a two-minute stroll makes a difference in your health. King advises searching for little everyday possibilities to enhance your heart price: Take the stairs rather than the lift, park further from the store or take a quick stroll around the block after dinner.
Exercise for an hour a day
While exercise contributes to life span, the extra you exercise, the greater the benefit. Up until about 450 minutes a week, claims Alpa Patel, an epidemiologist at the American Cancer cells Society and co-author of a study analyzing the link between physical activity and mortality. According to Patel's study, people who work out that much – which equates to a bit greater than an hour a day – have a 37 % reduced threat of premature death than those who do not exercise.
Consider High-Intensity Interval Training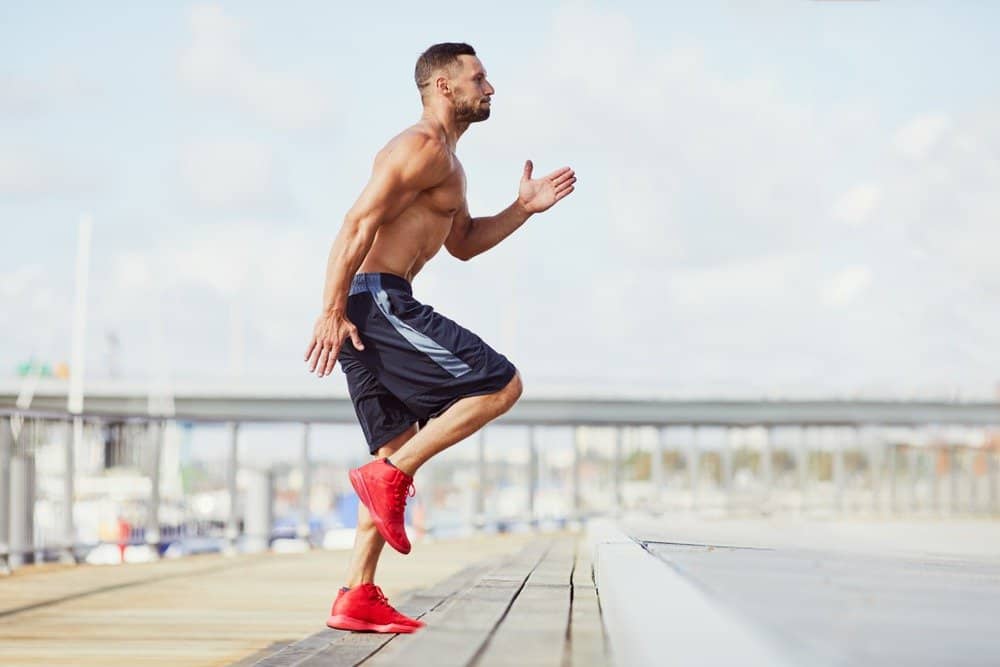 The scientific consensus is ideal for including some strenuous tasks as a component of your workout regimen. And also, the method that has created the most exhilaration when it concerns durability is called High-Intensity Interval Training (HITT). HITT primarily entails rotating between powerful action surges and exercising more leisurely during a workout. In research, HITT has been shown to turn the indicators old to a cellular degree.
Stand up and walk around
The more time you invest in research programs, the higher your risk of a passing – and that also holds if you exercise routinely. A 2017 study that tracked the task degrees of 7,985 grownups over age 45 found that those with the greatest sedentary time had virtually the death danger of those who invested less time in a chair. Fortunately? According to the study, taking a break every thirty minutes significantly decreases your risk. Try setting the alarm to remind yourself to stand up and walk every half hr while you're resting, or stand up and do something during the commercial breaks while watching TV.
Work on your balance
Can you stay on one leg with your eyes closed for more than 10 secs? One study found that 53-year-old people with that ability had a lower danger of premature death. Improving the balance in seniors can assist avoid falls. Yoga and tai chi both enhance your balance, however, so you can function a couple of key exercises right into your life. Try standing on one leg while you keep the cooking area counter. Or swipe this idea from Abby King: She bases on one leg every early morning while cleaning her teeth.
In the end, what's important is not just how much time you live, but exactly how well – and also exercise is crucial for maintaining your overall lifestyle as you age, King claims. Older individuals who work out are healthier, stronger, rest much better, execute day-to-day tasks more easily, and are much less likely to experience cognitive decline. So if durability is crucial to you, choose an exercise you take pleasure in – and make sure it's one you will stick with.
Healthy Lifestyle
Regardless of this encouraging message, less than 5% of seniors follow the advised standards for physical fitness (half an hour of moderately intense exercise on many days). "Levels of a task in people 65 and older have not moved in years," says director of the John Hancock Research Center on Physical Activity, Miriam Nelson.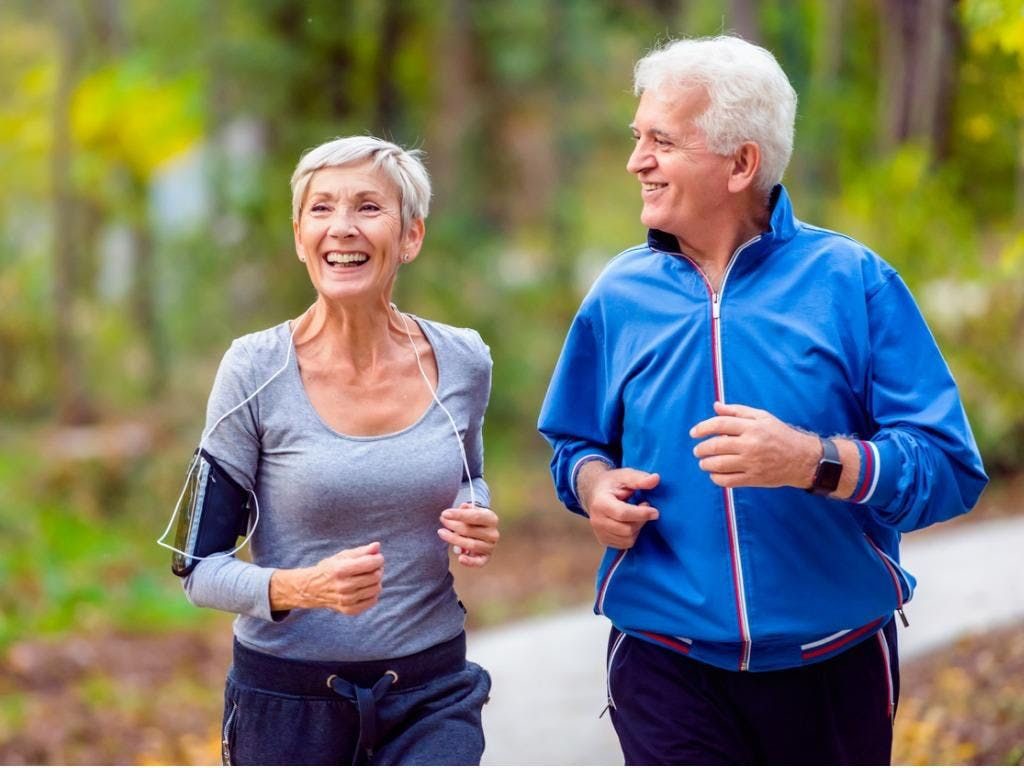 Also, if they have never exercised, the middle-aged and even older can still profit by starting currently. Specialists say less active individuals will get on better in portion gains than busy individuals, considering they're beginning with no. "It doesn't matter just how old you are," claims Colin Milner, founder and CEO of the International Council on Energetic Aging in Vancouver, British Columbia. "It's never far too late to begin working out.".
Exercise may also profit the body; we can't see: deep within our cells. An expanding pile of evidence suggests it transforms the means of DNA acts – for the better. For instance, a single 20-minute exercise shows up to assist in tune-up DNA. This permits muscles to work better and also more efficiently, according to a current study published in Cell Metabolic process. As well as encouragingly, research published in 2014 in PLoS Medication found that people genetically inclined to obesity can defeat their DNA by working out for about 30 minutes 5 days a week.
So, Does Exercise Make You Live Longer?
Tough to say. Those who work out consistently will usually see a decrease in their risk for several conditions and special needs linked to aging.
Joint inflammation
If you struggle with the discomfort and tightness of osteoarthritis, ending up being extra energetic might feel like the last point you wish to make. But increasingly, the study recommends maybe one of the most effective approaches for sensation much better, especially when it concerns sore knees – a typical occurrence in older individuals.
"Nearly all researches reveal that exercise decreases pain and disability if it's done at a level that does not create uncommon pain during the exercise, as well as no data reveal it's unsafe," claims N. John Bosomworth, scientific instructor in the Division of Family Medicine at the University of British Columbia in Vancouver. Bosomworth states his 2009 peer-reviewed analysis of present research additionally located that the exercise advantage is comparable to the constant use of nonsteroidal anti-inflammatory medicines, such as ibuprofen.
Dementia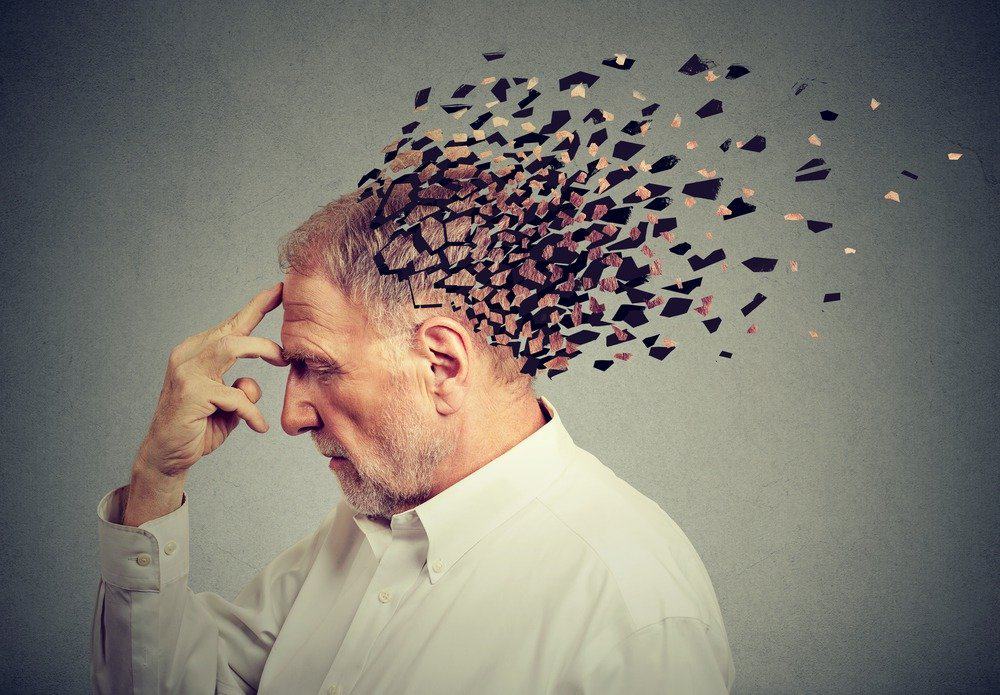 "Exercise can maintain your mind sharp," states Milner. Without a doubt, its impact on brain fitness is attracting the scrutiny of researchers. In a 2006 research by the Group Health Research Institute in Seattle, more physical activity was linked to a 30 to 40 % reduction in the threat of mental deterioration and Alzheimer's disease in people age 65 and up. "In our research study, as little as 15 mins a day, three times each week helped maintain the mind," says lead private investigator Eric Larson, an interior medication doctor and a senior scientist.
The weakening of bones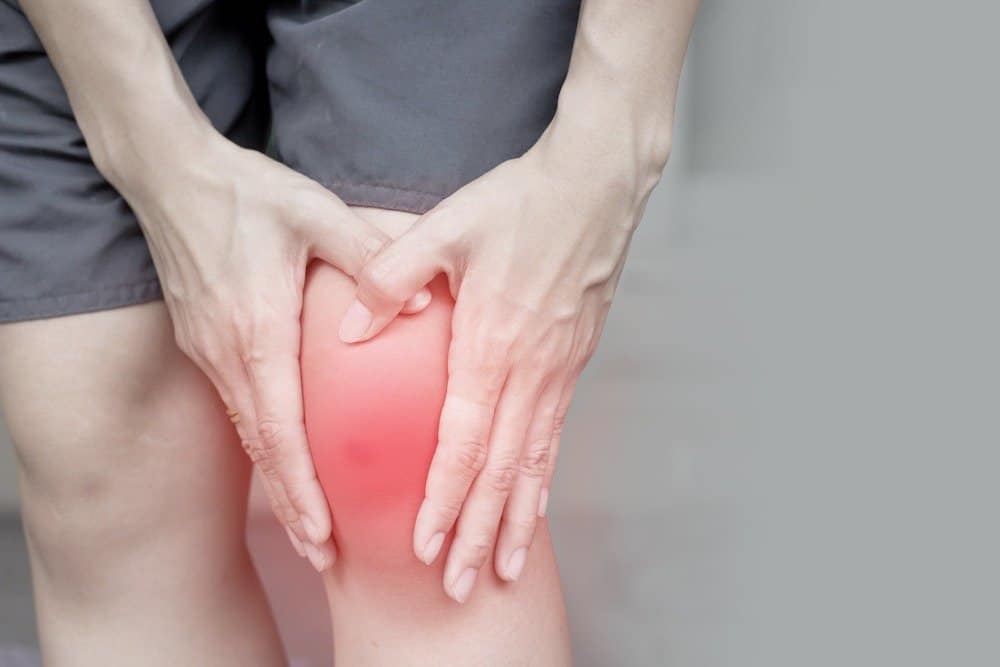 Loss, as well as broken bones, frequently spell the difference between living individually as well as needing to rely upon assistance. Research study suggests that workouts can protect against these setbacks by building more powerful bones and decreasing the danger of fractures. In a 2010 research study, scientists compared women 65 and older who joined a workout routine with peers who signed up with general wellness courses.
Amongst the 227 ladies that completed the research, those that worked out revealed considerable increases in bone mineral density (BMD) in the spinal column and hips and a 66 % reduction in the rate of falls. Moreover, fractures due to drops were half as typical in the exercise team as in the control team. In general, aerobics, weight-bearing activities (for instance, strolling, running, or stairway climbing), as well as resistance exercises (which require the individual to withstand a specific force, like drawing against rubber tubes or lifting a pinhead in a triceps curl) are all reliable in enhancing BMD in the back.
Type 2 diabetes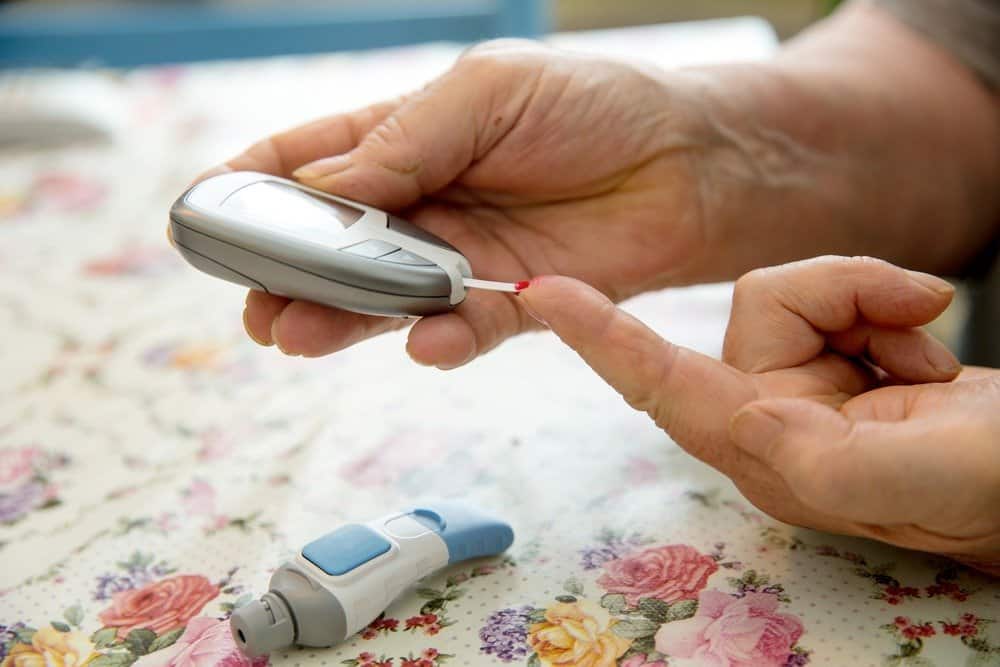 Developing a sweat helps keep blood glucose controlled and addresses the heart and blood circulation troubles. This helps decrease the danger of heart disease and even nerve damage – usual problems for diabetes mellitus. For a research study ending in 2001, the National Institutes of Wellness enlisted approximately 3,200 individuals in danger for diabetic issues in a two-year program. One team was asked to make lifestyle modifications, shedding 7 % of their body weight via diet and regularly working out at least 150 mins.
A second took the diabetic issues medication metformin, and the third was the placebo or control group. After about three years, the lifestyle-changers showed a 58 % lowered occurrence of diabetic issues and the metformin patients a 31 % reduction compared to the price of diabetes mellitus in the placebo group. A 10-year follow-up research study for NIH's Diabetes Avoidance Program verified these results. The way of life clients that had relied upon workout and diet plans showed a 34 % reduction in diabetes incidence versus 18 % in the metformin team when contrasted to the diabetic issues rate in the placebo group.
Cardiovascular disease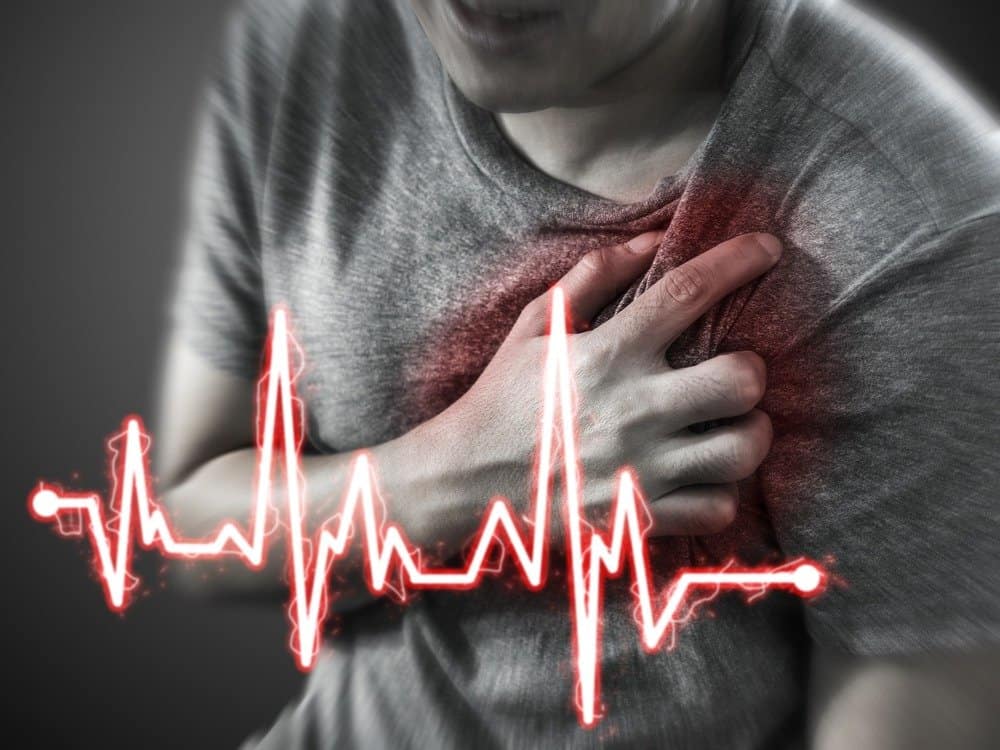 The activity has beneficial effects on the cardiovascular system. A study from Brigham and Women's Hospital in Boston, published in 2007, revealed that the advantages rise with the quantity of exercise. Researchers reviewed records of more than 27,000 women who had been adhered to for approximately one decade.
They discovered that those who took part in at the very least five hours of moderately extreme exercise every week reduced their heart risks by 41 %. Working out 2 to five hours once a week caused a 32 % threat decrease and a 27 % drop one to two hours. Studies have more shown that a regular workout regimen can additionally lower blood pressure, decrease levels of undesirable blood fats such as triglycerides, and raise levels of "good" HDL cholesterol – offering additional security against atherosclerosis (the accumulation of fatty plaque in artery wall surfaces) and also heart attacks.
Stroke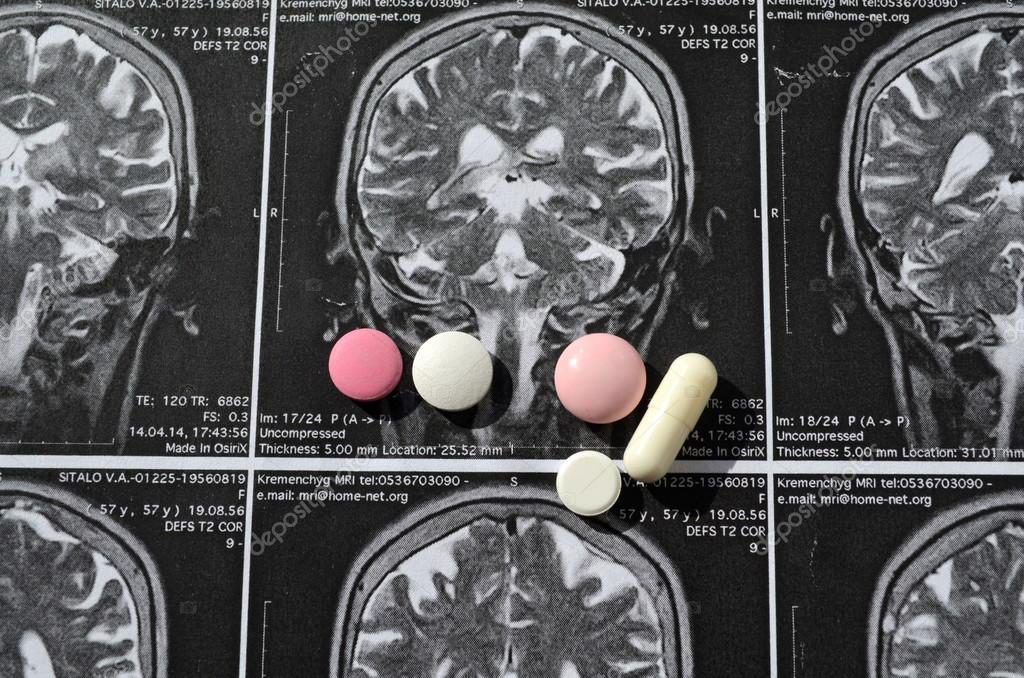 An individual can endure a stroke when a blockage creates within a vessel that lugs blood into the mind. Physical activity in older grownups is associated with a substantially lowered risk for such an event. Benefits are especially striking for those taking part in modest to vigorous physical exercise – they can decrease their odds of a stroke by about 60 %, claims Ralph Sacco, chair of neurology at the Miller Institution of Medicine at the College of Miami.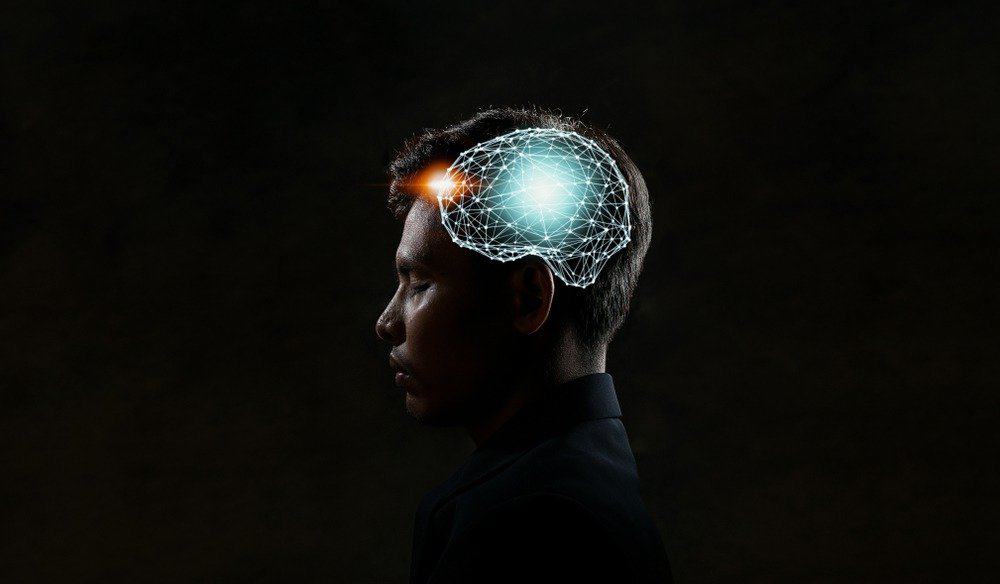 Scientists at Copenhagen Teaching Hospital in Denmark who examined 265 stroke individuals (ordinary age 68) found that being active lowered the extent of strokes. However, the level of handicap was experienced two years after an event. Why the significant effects? Besides improving cardiac function generally and raising HDL cholesterol, Sacco claims, working out makes blood platelets much less sticky, minimizing the threat of harmful clots and improving analytical blood flow.
Depression
Developing a sweat has been verified to be an effective weapon against mood disorders at any age; however, it can be especially essential for older individuals. 1999 Fight it out University study revealed that a 16-week aerobic workout program was as efficient as antidepressants in battling anxiety in people over 50.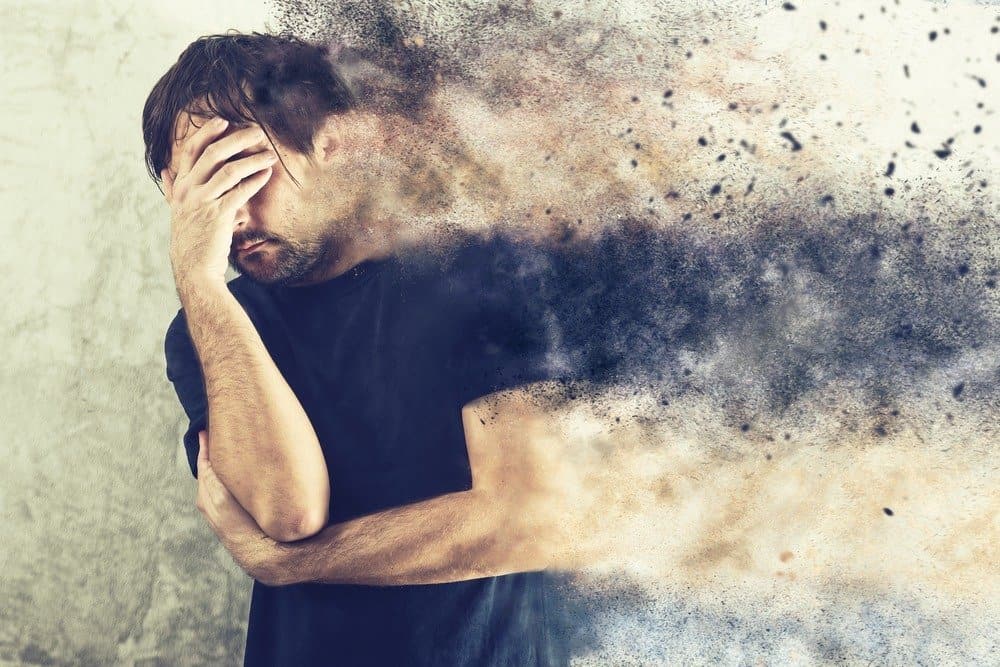 Premature death
As part of the Aerobic exercise Facility, Longitudinal Research moneyed by NIH, 2,600 males and females age 60 and older had their fitness levels evaluated along with weight, body fat, and midsection area. In researching the death price of participants over a 12-year duration, researchers made a fascinating exploration: Elders in the least-fit group of individuals had a death price four times more than the fittest. This study, published in 2007, only validates what medical professionals have long said about a workout. If you wish to live a long life, the most effective approach is to leave the couch now and get moving.
Have a healthier heart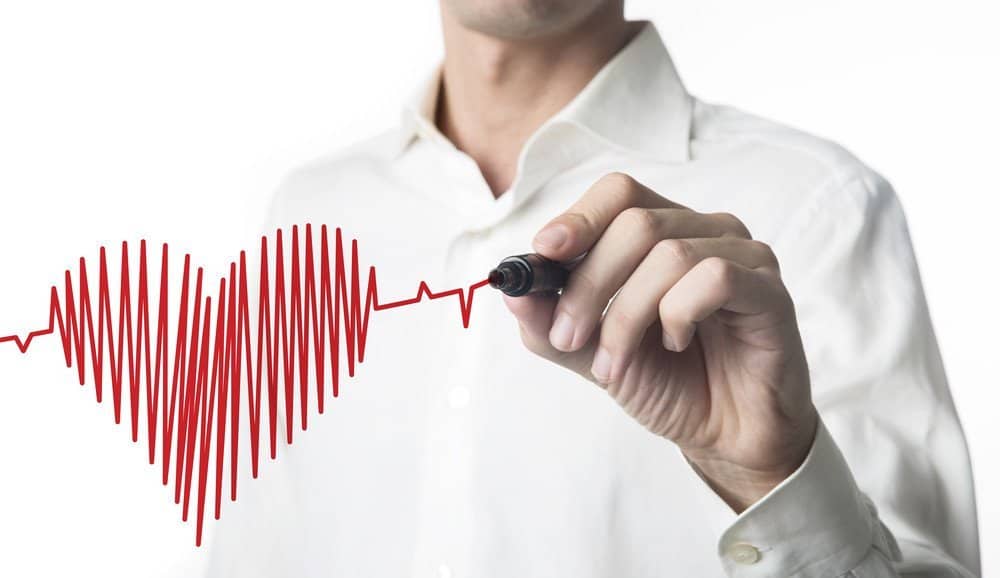 Regular exercise increases HDL cholesterol degrees and minimizes unhealthy LDL cholesterol and triglycerides. It likewise lowers high blood pressure, burns body fat, and reduces blood sugar level levels, which advantages heart health. An exercise is a powerful tool that helps the heart. Complying with a heart attack, an exercise-based rehabilitation program can decrease one-third of the probability of passing away from cardiovascular disease.
Maintain your mind sharp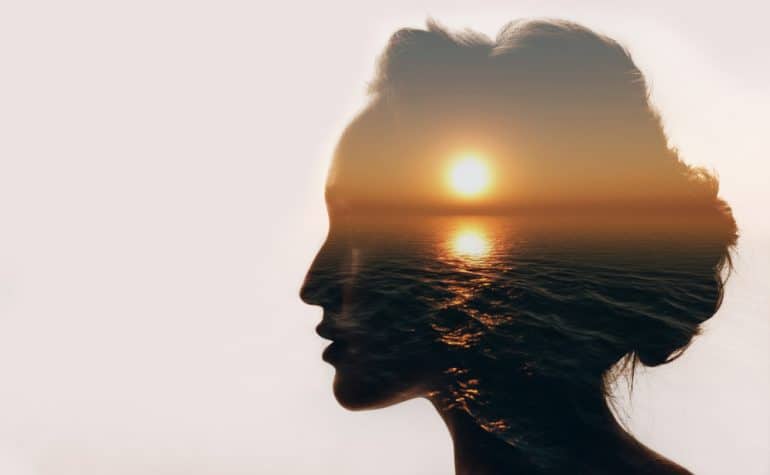 Workout aids maintain capillary throughout the body healthy and help reduce the danger of stroke. Numerous researches recommend that exercise might also aid in preventing Alzheimer's illness and even other kinds of dementia.
Control blood sugar level

Regular exercise not only assists you to keep a healthy weight and improves insulin sensitivity, and thereby decently lowers blood sugar levels. This can help people with diabetic issues much better regulate their condition – and also aid those in jeopardy for diabetes mellitus sidestep this condition. One research located that just two-and-a-half hours of quick strolling a week cut the danger of diabetic issues by 30%.
Potentially lower cancer danger

Some evidence suggests that routine exercise may reduce the risk of particular cancers. One review discovered constant proof that regular physical activity lowered the threat for colon cancer cells by 24% in males. Another research study suggests that regular exercise may reduce the danger of lung cancer by around 20%. There is no solid proof that exercise lowers the threat of establishing prostate cancer cells. Physical activity can decrease spreading out.
Stay active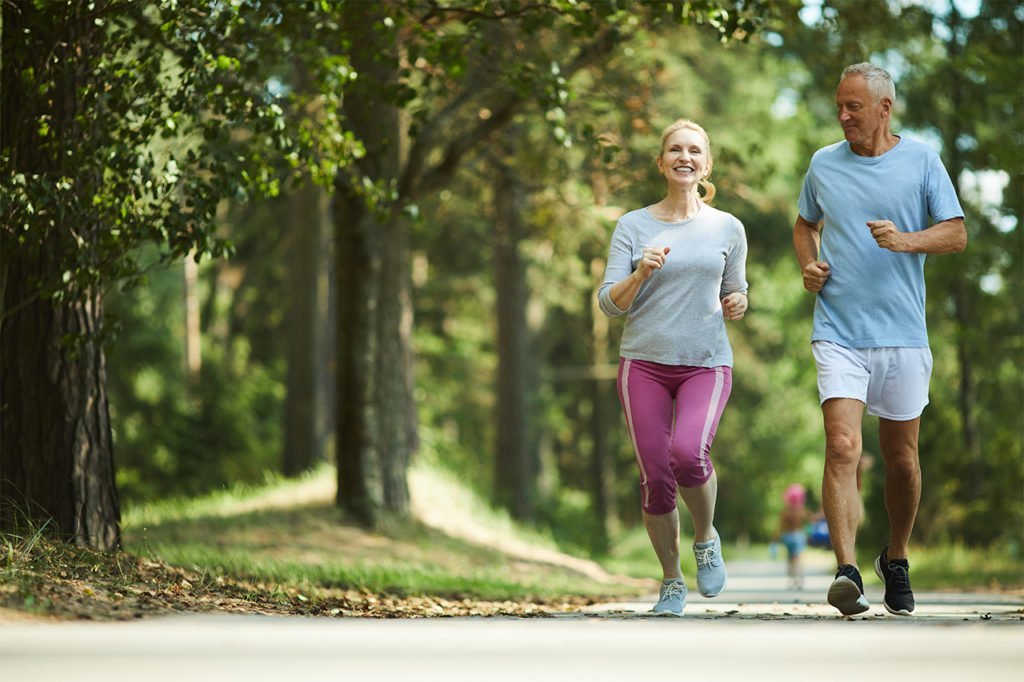 It could surprise you that guys can also develop bone thinning with age. Regular weight-bearing exercise can aid reduce this bone loss. Putting weight on your bones – whether by walking, playing football, or lifting weights – promotes the development of new bone. Exercise additionally helps maintain joint cartilage healthy. Solid muscles sustain joints as well as lighten the tons upon them. Workout might limit and even reverse knee troubles by assisting in regulating weight.
Health benefits of exercise
Exercise is one of the best ways to stay healthy and fit. It improves your mood, increases energy levels, helps you sleep better at night, and reduces stress. Exercise also helps prevent heart disease, diabetes, cancer, osteoporosis, obesity, depression, and anxiety.
Minutes of exercise
Exercise minutes can be calculated by multiplying the number of times per week you do any kind of physical activity by 60. So, for example, if you walk 10 miles per week, you would multiply 10 by 60 to find out how many minutes you spend walking each week.
If you're a couch potato and only watch TV or play computer games, you'll need to add up all your exercise time (however long it is) and divide it by 7 to get an average daily figure. So if you spend 2 hours watching television on a weekday, 1-hour playing computer games on a weekend day, and 20 minutes doing other things such as gardening, then you'd need to add up these figures and divide them by 7 to work out what your average weekly amount of exercise is.
The NHS recommends that adults aim to do 150 minutes of moderate-intensity aerobic activity each week, spread over at least 5 days, or 75 minutes of vigorous-intensity aerobic activity, 3 days a week.
Does vigorous activity make you live longer?
Vigorous activity is recommended for everyone. If you want to be healthy, you should exercise regularly. Exercise helps you maintain a healthy weight, improves your mood, boosts your energy levels, and reduces stress. However, vigorous activity also has some drawbacks. It can cause injury, especially when performed incorrectly. Therefore, it is essential to follow a safe workout routine.
Does moderate activity make you live longer?
Yes, moderate exercise makes you live longer. Exercise lowers blood pressure, improves cholesterol levels, reduces stress, increases energy, and decreases depression. Moderate exercise also helps prevent heart disease, diabetes, stroke, cancer, osteoporosis, obesity, and other chronic diseases.
What is the ideal physical activity level to live longer?
The ideal amount of exercise for living longer is 30 minutes per day. However, some studies suggest that exercising at least three times a week may benefit. Exercise has been shown to reduce the risk of heart disease, diabetes, cancer, stroke, depression, dementia, and obesity.
How sure are we that physical activity makes us live longer?
Physical activity has been proven beneficial for our health, but the exact relationship between exercise and longevity is still unclear. However, it seems clear that regular exercise reduces the risk of developing cardiovascular disease, diabetes, cancer, depression, obesity, osteoporosis, and other chronic diseases.
What is the average life expectancy?
The average life expectancy for men is 78.5 years, while women live about 84 years. If you want to calculate how long you will live, use our calculator below.
How many exercises Do We Need to Live Longer?
According to the American Heart Association, we need to do at least 30 minutes of moderate-intensity exercise daily. This includes walking briskly, jogging, swimming, cycling, tennis, dancing, and strength training. If you want to live longer, try to eat healthy foods and avoid smoking.
Does Physical Activity Increase Life Expectancy?
Yes! According to research from Harvard University, physical activity increases life expectancy by up to two years for men and three years for women. The study also found that sedentary behavior was associated with an increased risk of death.
Does exercise shorten lifespan?
Exercise is essential for everyone, especially those who are overweight. Regular exercise helps burn calories, which reduces weight and improves overall health. However, some studies suggest that exercise may increase life expectancy. A study published in the Journal of Epidemiology & Community Health found that men who exercised regularly lived longer than sedentary men. The researchers concluded that exercising at least three times per week was associated with a lower risk of death from all causes. Another study published in the American Journal of Clinical Nutrition found that physically active women had a reduced risk of heart disease compared to inactive women.
FAQ
Alex is a passionate fitness enthusiast dedicated to helping people lead healthier, more active lifestyles. He encourages small – sustainable changes over drastic transformations and works with people to create customized wellness plans. His mission is to help others benefit from the most effective methods available, sharing tips, strategies, and health & fitness tools on Gearuptofit.com to inspire people to live their best lives.