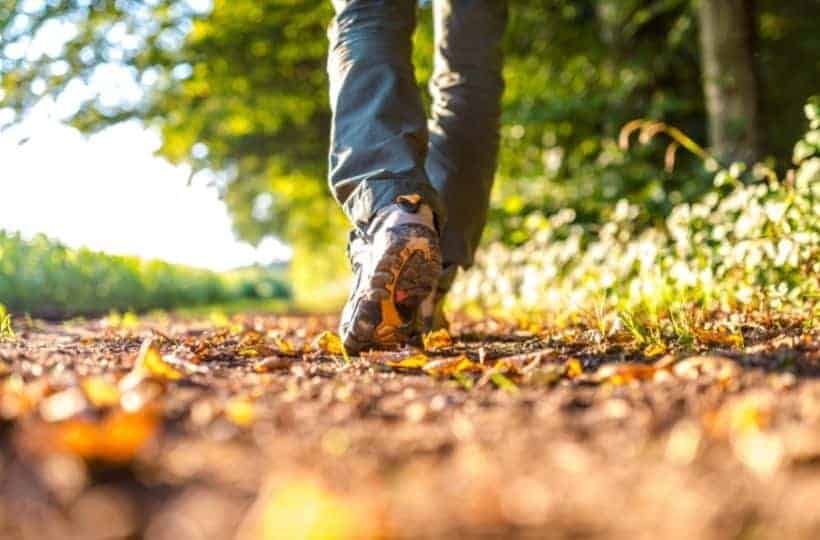 We all know that we should be getting our bodies moving more, but sometimes, it's tough to find motivation. One great way to get motivated is by finding fun outdoor activities that you can do with friends or family.
It will be more enjoyable than going to the gym, but you'll also get some fresh air and vitamin D! These are a few fun outdoor activities to get your body moving.
Hiking
Hiking is a great way to get some exercise while also enjoying the beauty of nature. And there are plenty of ways to make it even more challenging and lower yourself down to a healthy body fat percentage, like adding some hills or stair climbing.
If you don't have much time, try doing a short hike. Even better, go with a friend or family member to make it more enjoyable.
Fishing
Fishing is another great outdoor activity that can get you moving. You won't move as much as hiking, but it's still an excellent way to exercise while enjoying the outdoors.
And if you bring along a friend or family member, you can chat and enjoy each other's company while you fish. Relaxation and socialization, all while getting some exercise!
Whitewater Rafting
Whitewater rafting is a great way to get your heart pumping and have some fun at the same time. It's perfect for those who love a challenge and are looking for an adrenaline-pumping activity.
Buying a whitewater packraft is an investment, but it's worth it if you love rafting. There are also plenty of places to go rafting that don't require a packraft.
Train for a 5K
A 5K is a great way to get active and challenge yourself. And it's a lot easier than you think to train for one. Start by walking for 30 minutes a day, gradually adding in some jogging.
After a few weeks, you'll be surprised at how much you can run! And once you've completed a 5K, you'll feel a great sense of accomplishment.
Running is a great way to get active, but it's also great for your mental health. It can help reduce stress and improve your mood. Just grab some running gear first to make sure you're comfortable.
Try a Recreational Sport
Playing soccer, softball, basketball, or any other sport is a great way to move your body—and it's even more fun if you're playing with friends or family!
Most cities have recreational leagues that you can join. Or, you can go to a park and play with whoever is there.
Playing sports is a great way to get active, relieve stress, and have fun. It's also a great way to bond with friends and family.
So get out there and start moving your body! There are plenty of outdoor activities to choose from, so you're sure to find something you enjoy. And once you start, you'll be surprised at how much fun you have.
Try to incorporate some of these activities into your weekly routine to move your body and improve your health.
Dianne Pajo is a Certified Personal Trainer based out of the Chicagoland area with a passion for music, combat sports, and animals. She enjoys competing in amateur boxing and kickboxing, but in her other leisure time, you can find her performing music around the city. She is also a dog mom of 2.