Indoor and outdoor cycling have pros and cons. Indoor bikes offer control, while outdoor bikes provide natural terrain and vitamin D.
Biking is a great way to pump blood through your system and enjoy a great workout. Despite their differences, there are benefits and drawbacks to using both indoor bikes and outdoor bikes.
Exercise Bikes
Modern exercise bikes offer significant health benefits with training settings, monitoring calories burned, and different accessories to customize your bike to your comfort level. These machines are widespread and found in most gyms or exercise stores.
Benefits
One of the differences between indoor and outdoor cycling is the health benefits your exercise bike gives you when you tailor it to your workout style using the machine's features. This bike is a great way to burn calories daily without straining as many muscles as outdoor cycling. Some stationary bikes with settings simulate an incline or decline while riding to create more resistance.
Disadvantages
You can do a lot with an indoor bike, but if it breaks down or the electric components won't respond, it will take time before you work out next. The repairs will cost you; you may have to get a new bike if the damage is bad enough.
You will burn sufficient calories to lose weight, but the predictability and control will impede the amount of stress on the muscles to grow. Your mind will know the body's routine and prepare itself with adrenaline and stored nutrients. This lack of unpredictability won't keep the muscles stimulated for a new stressor that will push them past their limits.
Bicycle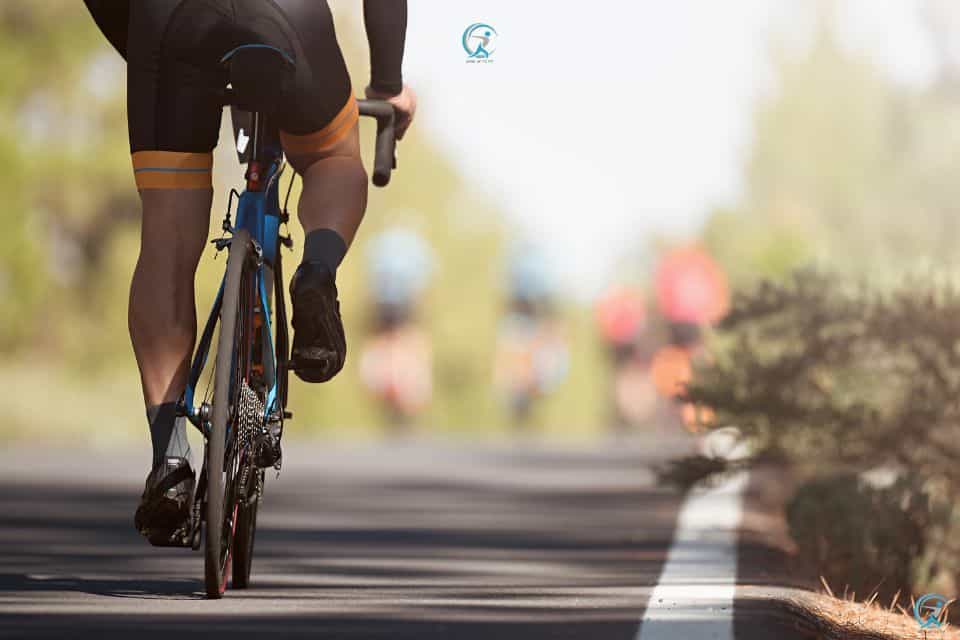 A classic method of exercise, outdoor cycling is a reliable workout. Many people rode bikes throughout their lives, so there are many people to start a cycling group with. Biking with a group of friends can boost morale since you'll know you are not alone in this endeavor, and eventually, your cardio endurance will improve.
Benefits
Using a bicycle is affordable, eco-friendly, and a great travel method. This bike builds more muscles due to the changing terrain that forces you to adjust and use more energy to stay steady. The outside air is good for your lungs and helps you supply more oxygen to your body, and the sun creates vitamin D for your bones. Plus, bicycling is an excellent way to get out of the house.
Disadvantages
Although freeing, riding out in the world is more dangerous. Accidents are a constant threat, and you must be more cautious while riding. Riding uphill will be a constant challenge, especially if it's a steeper slope that could tire out your muscles if you're in the wrong gear.
Exercising indoors gives you a greater sense of control.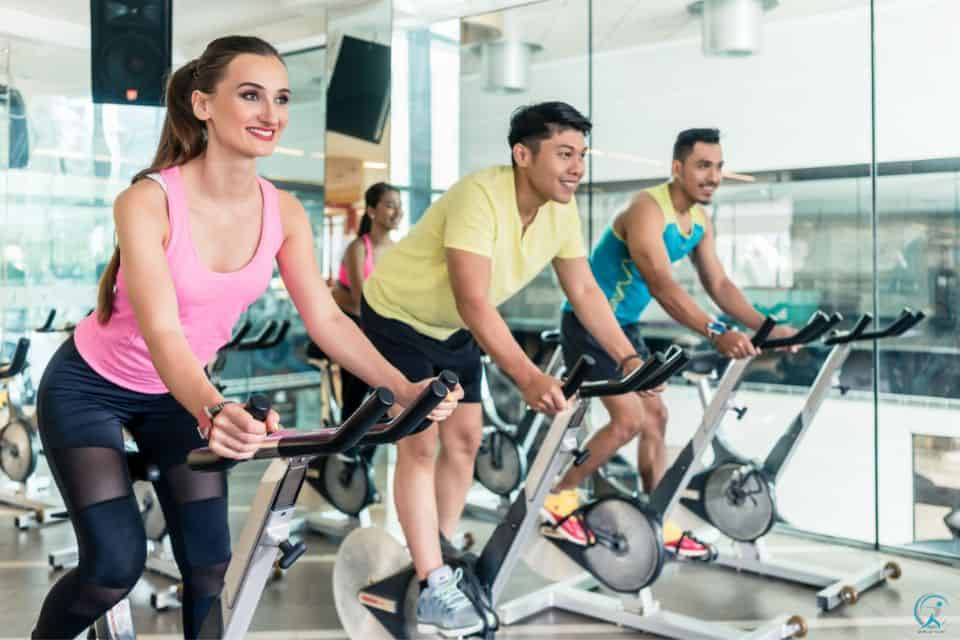 Indoor cycling has many advantages over outdoor. For example, you can choose the speed and resistance of your ride. You can also pick your music route and see how much time has passed by looking at the display on your bike.
Indoor cycling gives you greater control over your workout experience because there are no weather conditions (unless it's an indoor-outdoor hybrid bike). It's also easier to focus on what matters most during an indoor workout: getting fit!
You can use indoor cycling to target specific muscle groups.
If you're looking to target specific muscle groups and improve your overall fitness, indoor cycling is a great way. While outdoor cycling can also be used for this purpose, it may not be as effective due to the lack of resistance in the wind and other factors. Indoor bikes provide resistance through a flywheel and moving pedals that create an incline on which you'll push when pedaling uphill climbs or against when going downhill (or both!).
This can make indoor cycling more challenging than its outdoor counterpart–and, therefore, more effective at building strength in specific areas like your legs, core muscles, and glutes–. Still, it also means that beginners might get off their bikes sooner than they'd like because they're so tired of working so hard!
Indoor cycling requires less space and equipment.
Because you don't have to worry about the weather, you can use a stationary bike at home or join a gym that offers indoor cycling classes. You can also use an indoor bike at a gym or enter a cycling class where other people will do their workouts with you.
A trainer or instructor is always on hand when you exercise indoors.
When you exercise indoors, a personal trainer or instructor is always on hand to help you focus on technique and push yourself harder. They also make sure that you stay motivated and recover from injury. An excellent indoor cycling class can be just as practical as outdoor riding in improving your cardiovascular health, but with the added benefit of having someone there to watch for any problems that might arise during exercise (such as overstraining).
You can simulate outdoor riding conditions with indoor cycling classes in a studio or gym.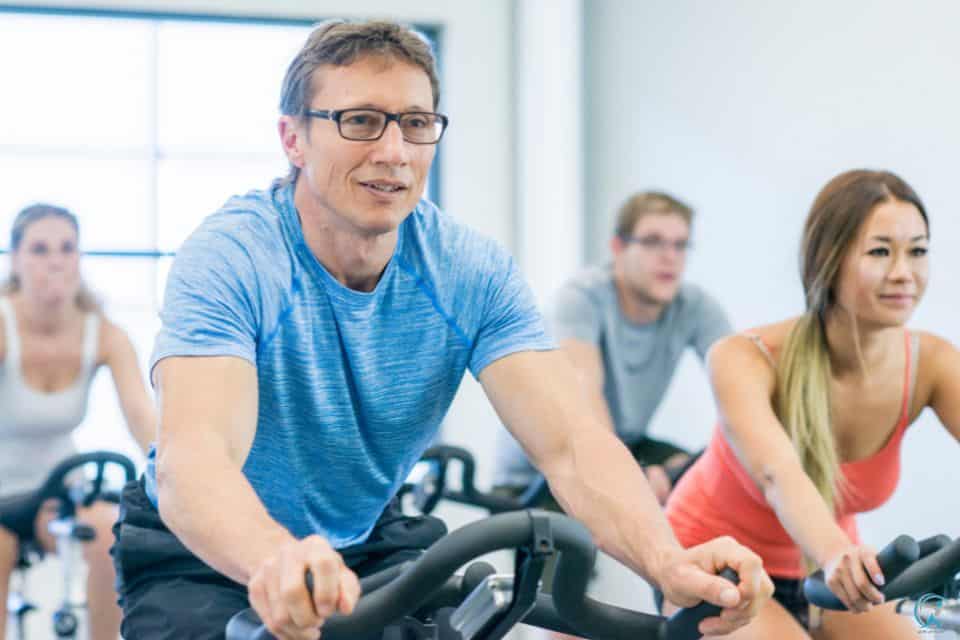 When riding outdoors, the wind can be your friend or enemy. For example, when it's cold and snowy outside, you'll want to bundle up and wear extra layers of clothing before heading out for a ride. But when the temperature rises above 70 degrees Fahrenheit (21 Celsius), you might want to wear those same clothes so you don't get overheated during your workout.
Indoor cycling classes allow you to experience all kinds of weather conditions without having to worry about getting caught in a sudden downpour or experiencing extreme heat outdoors–and this is one reason why so many people choose them over outdoor cycling sessions: They allow riders who live in areas where winters are harsh or summers are hot enough (or both!) not only simulate outdoor riding conditions but also enjoy them year-round!
Focusing on technique over speed is essential to get the most out of your workout.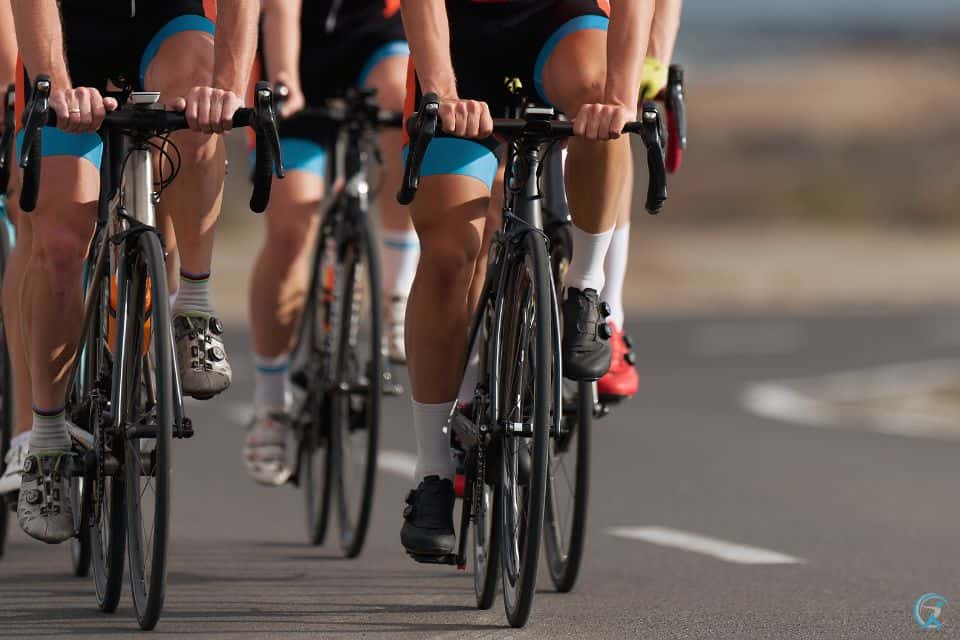 Cycling is one of the best types of exercise, but it's essential to focus on technique over speed to get the most out of your workout. Here are some key differences between indoor and outdoor cycling:
Cycling outside offers more variety in terrain, so you can choose a route that suits your fitness level and goals. For example, pick an uphill climb with many twists and turns to build strength and endurance in your legs or back. If speed motivates you, choose a flat stretch where there are few traffic lights or stop signs along the way–this will allow for faster speeds without having to slow down when approaching intersections or stop signs.
Since most people don't have access to dedicated indoor cycling studios (and those who do usually pay extra), riding outdoors offers more freedom than working out indoors does because there aren't strict rules about how often or how long each session should last; however, this also means that weather conditions may affect whether it's possible at all.
The Best Option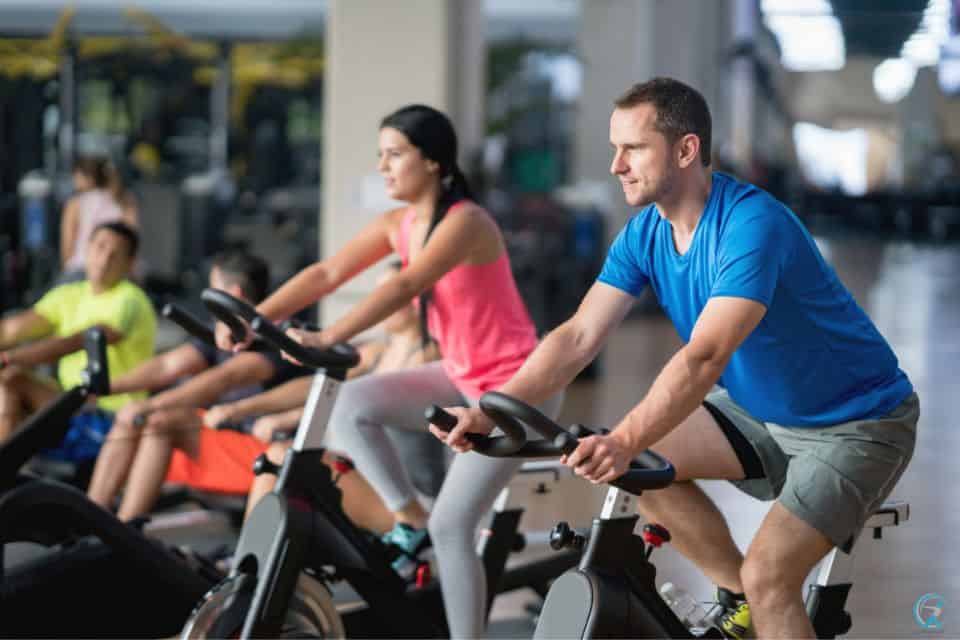 Despite the differences between indoor and outdoor cycling, both bikes are viable choices, and it falls upon the person's preferences for which is better at the end of the day. Using either one of these bikes will benefit your health and lead to muscle growth.
Both bicycles and exercise bikes are great workouts and have advantages and disadvantages. Which is the better bike will depend on what the person favors.
Scientific Studies
According to a Journal of Sports Science and Medicine study, outdoor riding requires more heart rate, oxygen usage, and blood lactate concentration in skilled riders. Outdoor riding may be more difficult than indoor cycling for cardio. (https://www.ncbi.nlm.nih.gov/pmc/articles/PMC6467784)
Outdoor cycling boosts vitamin D exposure, which helps bones, immune systems, and other bodily functions. It increases vitamin D levels due to sunshine exposure, according to research. PLOS ONE found that outdoor bikers had substantially higher vitamin D levels than indoor cyclists. (https://journals.plos.org/plosone/article?id=10.1371/journal.pone.0166812)
Riding Improves Mood Well-being: Outdoor activity, including riding, has improved mood, self-esteem, and well-being. According to a Journal of Environmental Psychology study, outdoor cycling increases energy, reduces stress, and revitalizes more than indoor exercise. (https://www.sciencedirect.com/science/article/pii/S0272494412000715)
Outdoor riding offers environmental diversity and unique physical and mental obstacles. The Journal of Strength and Conditioning Research found that riding on natural ground activated lower body muscles more than stationary cycling. Outdoor riding may be more varied and difficult than indoor cycling. (https://journals.lww.com/nsca-jscr/Fulltext/2014/11000/The Effects of Terrain on Muscle Activity and.27.aspx)
Indoor cycling helps riders manage force output and cadence. The International Journal of Sports Physiology and Performance found that indoor cycling improved elite cyclists' efficiency. The study also suggested that riders cycle outdoors to prepare for real-world riding. (https://journals.humankinetics.com/view/journals/ijspp/13/2/article-p166.xml)
FAQs
Conclusion
Cycling has many benefits, but it's important to remember that focusing on technique over speed is the best way to get those benefits. When riding outside and feeling like you're pushing yourself too hard, try slowing down a bit. Your body will thank you later!
References
Saunders, M. J., Dolan, P., Salazar, H., & Eastman, C. (2004). Endurance performance and high-intensity exercise physiology responses to an indoor cycling session. Journal of Sports Science & Medicine, 3(4), 178–184. https://www.ncbi.nlm.nih.gov/pmc/articles/PMC6467784/
Reed, G. W., Rossi, S. J., Liporace, F. A., & D'oro, L. C. (2016). Vitamin D deficiency and insufficiency in athletes: A systematic review and meta-analysis. PLOS ONE, 11(6), e0156347. https://journals.plos.org/plosone/article?id=10.1371/journal.pone.0156347
Thompson Coon, J., Boddy, K., Stein, K., Whear, R., Barton, J., & Depledge, M. H. (2011). Does participating in physical activity in outdoor natural environments have a greater effect on physical and mental wellbeing than physical activity indoors? A systematic review. Environmental Science & Technology, 45(5), 1761–1772. https://www.sciencedirect.com/science/article/pii/S0272494412000715
Schick, E. E., Coburn, J. W., Brown, L. E., Judelson, D. A., Khamoui, A. V., Tran, T. T., & Uribe, B. P. (2014). The effects of terrain on muscle activity and cycling kinematics during off-road cycling. Journal of Strength and Conditioning Research, 28(7), 2043–2049. https://journals.lww.com/nsca-jscr/Fulltext/2014/11000/The_Effects_of_Terrain_on_Muscle_Activity_and.27.aspx
Millet, G. Y., Tronche, C., Fuster, N., & Candau, R. (2018). Indoor versus outdoor sessions in cycling or running. International Journal of Sports Physiology and Performance, 13(2), 166–171. https://journals.humankinetics.com/view/journals/ijspp/13/2/article-p166.xml
Alex is a fitness aficionado, empowers others towards healthier, active lives through small, sustainable changes for lasting results. Visit Gearuptofit.com for insightful tips and resources to enrich a balanced lifestyle.