Discover the best running shoes for wide feet in 2023! Our comprehensive guide highlights top picks, factors to consider, and brands for ultimate comfort.
Are you one of the many runners with wide feet – or will be in 2023 or wide feet of 2023? If so, finding the best running shoes for wide feet is crucial for comfort, performance and injury prevention. There are now more options than ever for wide foot runners, from stability shoes and trail shoes to cushioned road runners, all designed to keep wide feet safe, supported and happy mile after mile.
Whether you prefer new balance, trail running, fresh foam midsoles or classic supports, there are wide running shoes , wide toe boxes and extra wide versions available. You can find stability shoes for overpronation or neutral shoes for a natural gait. There are even innovative brands like Hoka that specialize in super-cushioned shoes perfect for wider feet.
Basics of Running Shoes for Wide Feet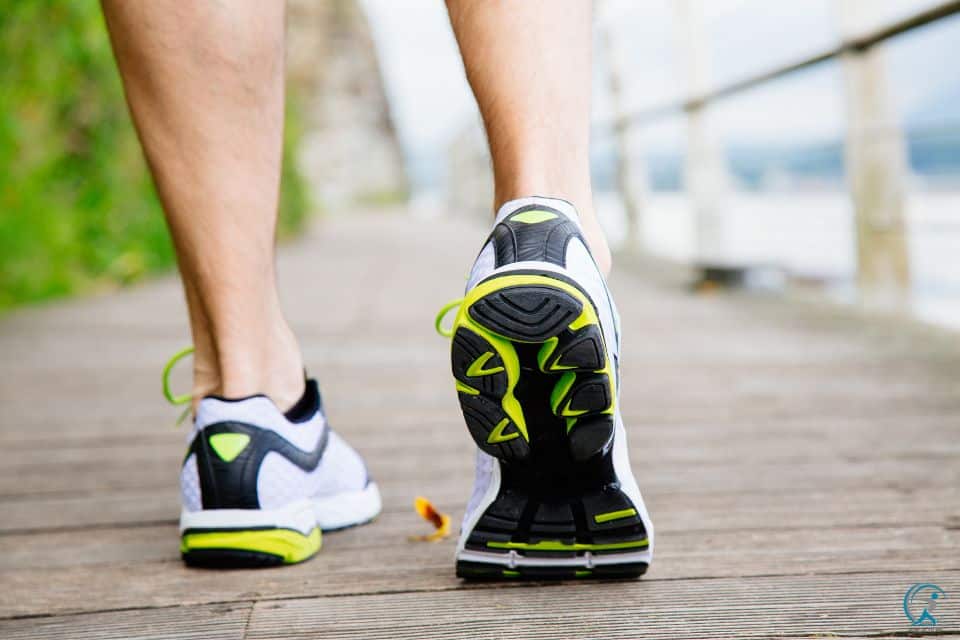 With so many choices, how do you determine the best wide or extra wide running shoes for your needs? Several factors like cushioning, flexibility, durability and versatility should guide your selection. Look for shoes that provide ample cushioning to protect high arches or a large surface area. Mesh uppers, seamless overlays and stretchy materials ensure a roomy, comfortable and flexible fit. For stability, find firmer medial posts or shanks without losing responsiveness. Some may suit both road and trail, while others focus on one or the other.
Here are the basics to know about running shoes designed for wide feet:
Width
Running shoes for wide feet are labeled as "wide," "extra wide" or "4E width" to indicate they have extra width across the midfoot and toe box. This provides ample room for wide feet without feeling cramped. Many brands like New Balance, Brooks, Asics and Saucony routinely offer wide widths.
Flexibility
The upper material and construction are designed to flex and expand easily to accommodate wide feet. Mesh uppers are very flexible, while knit fabrics and seamless overlays also provide extra flexibility. Seamless designs avoid seams that could otherwise pinch the foot.
Support
While extra wide, the shoe still provides support for the foot and arch. Stability shoes and motion control shoes often have a firmer, more responsive sole which provides stability for wide feet. This helps prevent excess motion that may lead to pain or injury.
Cushioning
Thick, cushioned padding such as foam, gel or cushioned insoles helps cushion wide feet with their larger surface area and higher arches. Extra cushioning reduces pressure points and impacts. Technologies like Fresh Foam, Boost and Air provide excellent cushioning.
Deep heel cup
A wide, grippy heel cup prevents the heel from slipping as the foot strikes the ground. It ensures the heel is securely held in place, preventing heel blisters. Many wide shoes have an especially deep, cushioned heel cup.
Toe box room
An extra long and wide toe box gives toes room to spread and move freely without cramping. This allows normal toe flexion and extension during the running gait. Wide toe boxes are standard in running shoes designed for wide feet.
Breathable mesh panels and waterproof membranes improve ventilation for feet that tend to run hot, keeping them dry and comfortable, especially for trail running. Membranes prevent oversaturation while mesh panels enhance airflow.
Waterproofing (for trail shoes)
A waterproof and breathable membrane protects from wet conditions on trails while still allowing moisture to escape. This keeps feet dry yet prevents overheating, which is important for trail runners with wide feet.
The Best Running Shoes for Wide Feet in 2023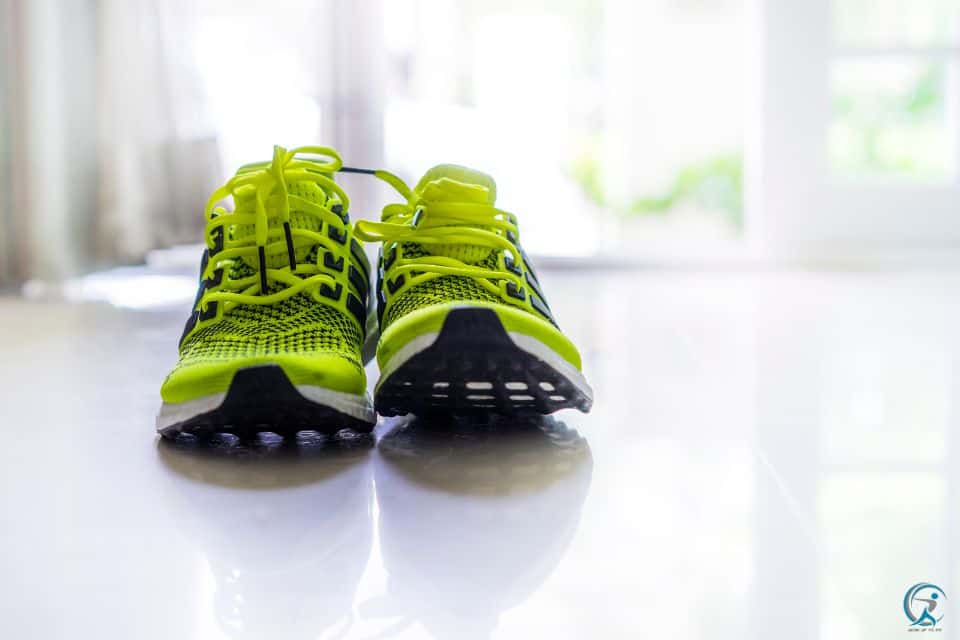 Finding running shoes for wide feet can be challenging, but for wide feet in 2023, there are many excellent options available. Consider these key factors in choosing a running shoe for wide feet that will keep you comfortable and injury-free.
Why is it Important to Find the Right Shoe for Wide Feet?
Running in a shoe that's too narrow can cause a wide range of issues, including blisters, calluses, and even long-term injuries. That's why finding the right running shoe for wide feet is essential for comfort and performance.
Comfort
The right shoe for wide feet can also provide the necessary support and stability for a runner. This is particularly important for those with flat feet or overpronators, who may require more arch support or stability features in their running shoes.
Prevent long-term injuries
These injuries can result from running in ill-fitting shoes. An appropriately-sized running shoe can help distribute pressure evenly across the foot, promoting proper biomechanics and reducing the risk of injuries to the feet and legs.
Support
While extra wide, these shoes still provide support for the foot and arch. Features like a stable and responsive sole help stabilize the foot, preventing excess motion that could trigger pain or injury. Arch support also helps prevent abnormal foot pronation which can lead to issues like plantar fasciitis.
Impact protection
Extra padding such as foam or gel cushioning absorbs shocks from impact, especially important for wide feet
Longevity
High-quality running shoes carefully designed for wider feet tend to last longer. They are made of durable, breathable and flexible materials that can expand and flex over many miles without degrading or breaking down prematurely. This provides more value and convenience than frequently having to replace ill-fitting shoes.
Performance
For some runners, proper shoes for width can actually enhance performance. When feet are comfortable, supported and protected from potential issues, it leads to greater efficiency, faster speeds, longer runs and improved times. Less energy has to be expended on managing discomfort or preventing pain.
Enjoyment
Ultimately, finding shoes that make running comfortable, feasible and worry-free leads to greater enjoyment of the sport. When feet and legs feel good, the experience of running itself can be more pleasurable. There are fewer limitations on where, how far or how fast you can comfortably run.
Some of the top brands that cater to wide footers include New Balance, Brooks, and ASICS, offering a variety of models in wide and extra-wide sizes. Whether you're into trail running, road running, or simply looking for everyday running shoes, there are plenty of options available to accommodate runners with wide feet in 2023.
Factors to Consider When Choosing Running Shoes for Wide Feet
Good Arch Support and Cushioning
A good running shoe for wide feet should provide adequate arch support and cushioning. This can help alleviate pressure on the foot and promote a more comfortable running experience.
Breathability
Mesh areas on the uppers allow feet to stay cool and dry. Some wide shoes have extra mesh panels where the widest part of the foot is.
Brands and Models Catering to Wide Feet
New Balance, Brooks, Asics and Saucony are brands that make wide and extra wide running shoes. Models include Fresh Foam Beacon, Glycerin, Ghost, Ultraboost, etc.
Trail Running and Stability Shoes
Trail running shoes and stability shoes often cater to wide feet, as they provide a more supportive fit. Look for options with keywords like "trail running," "stability shoe," "fresh foam," "wide running," and "best wide."
Top Picks for the Best Running Shoes for Wide Feet in 2023
There are several options for the best running shoes for wide feet, depending on your needs and preferences. Some of the factors to consider are cushioning, support, stability, weight, heel-to-toe drop, and toebox width.
Hoka Clifton 8
No products found.
This shoe is lightweight, cushioned, and comfortable for walking or running. It has a wide toebox and a low heel-to-toe drop of 5 mm. It also comes in wide and extra-wide sizes for both men and women.
Features:
Soft and cushioned ride throughout the length of the shoe.
Rocker midsole that eases transitions and saves energy over long distances.
More padded tongue for additional comfort.
Better outsole rubber placement for durability.
Stiffer forefoot for a slightly faster feel.
Pros: Hoka Clifton 8 include its comfortable upper with secure lockdown, high level of cushioning, and more snappy forefoot.
Cons: Slight increase in weight over the previous version and not much energy return from the midsole foam.
New Balance Fresh Foam 1080v11
No products found.
This cushioned running shoe features a spacious toe box and Fresh Foam cushioning for ultimate comfort on the run.
Features:
Outsole with firm rubber under the heel and softer blown rubber under the forefoot for shock absorption, flexibility and grip on roads.
Fresh Foam X midsole for precision engineered cushioning.
Hypoknit upper for a snug yet pleasant foot support.
Ultra Heel design that hugs the back of the foot for a snug, supportive fit.
Ortholite sockliner for added comfort.
Pros: Great cushioning, breathable upper, suitable for road running
Cons: Expensive, may not be ideal for trail running
Check out the New Balance Trail Running Shoes
Brooks Ghost 14
No products found.
A popular choice among wide-footed runners, the Ghost 14 offers a roomy fit and excellent cushioning.
Features:
Full-length DNA Loft midsole foam for a cushioned feel.
Super soft and springy foam for a light, responsive ride.
Neutral support for a variety of runs.
Durable design that can go the distance and last a long time.
Ample padding throughout for a comfortable fit that hugs your foot.
Pros: Durable, comfortable, good for road and light trail running
Cons: Less responsive than some other models
ASICS Gel-Kayano 28
No products found.
This stability shoe is perfect for overpronators with wide feet, thanks to its combination of support and cushioning.
Features:
Durable outsole and materials to stand up to considerable use from all kinds of runners.
Dynamic DuoMax Support system for stability and support.
FluidFit technology for an adaptive fit to match your feet.
AHAR (Asics High Abrasion Rubber) for road adhesion, comfort, and durability.
Stability-promoting design for runners who overpronate.
Pros: Excellent support, responsive cushioning, durable
Cons: Expensive, can feel heavy for some runners
Hoka One One Bondi 7
No products found.
Known for its plush cushioning, the Bondi 7 is a great option for wide-footed runners seeking a comfortable ride.
Features:
Open-engineered mesh upper for breathable comfort.
Memory foam collar that cradles the ankle while on the move.
TPU overlays at the midfoot for a secure lockdown.
Internal heel counter that locks in the silhouette.
Meta-Rocker technology for a smooth and efficient ride.
Pros: Maximum cushioning, breathable upper, good for long runs
Cons: Bulky, may not be ideal for faster-paced runs
Altra Lone Peak 6
No products found.
A top trail running shoe for wide feet, the Lone Peak 6 features a foot-shaped toe box and grippy outsole.
Features:
Zero-drop trail running shoe with a wide foot shape.
Sturdy upper with excellent lacing for a secure fit.
Promising grip with a flexible structure.
Supportive 25mm midsole that helps moderate impact.
Extra-wide toe box for added comfort.
Pros: Excellent traction, roomy toe box, good for trail running
Cons: Less cushioning than some other options
Conclusion
Finding the perfect running shoes for your wide feet may require some trial and error and browsing wide options, but it is worth the effort. Look for specialized features, play surfaces intended for wider shoes and know your specific width size for the best results. Wide feet, rejoice—there are now more running shoe options than ever before to keep you comfortable on your runs!
Share your recommendations or experiences finding wide feet-friendly running shoes for 2023! I hope this guide helps make your search smoother. Happy running!
References
The 11 Best Running Shoes for Wide Feet in 2023, According to a Podiatrist
The Best Running Shoe With a Wide Toebox Altra Paradigm 6 $170 at Alta Running Most Cushioned Wide Running Shoe Adidas ADIZERO PRIME X STRUNG $300 at ADIDAS Best Running Shoe… …
Best Wide Foot Running Shoes for 2023 (So Far) – Believe in the Run
Best Wide Foot Running Shoes Adidas Prime X Strung $300 Use Daily trainer Weight 9.6 oz. (272 g) for a US M10.5 (standard width) Stack/Drop 49.5 mm in heel, 41.5 …
7 Best Running Shoes For Wide Feet, 100+ Shoes Tested in 2023
Best running shoes for wide feet overall PUMA Deviate Nitro 2 Size Any color Amazon Free shipping $160 $120 See deal Shoebacca Free shipping & returns $160 $150 See deal …
Best Running Shoes For Wide Feet 2023, Per A Personal Trainer …
The Best Running Shoes For Wide Feet: Best for heavy runners New Balance FuelCell SuperComp Trainer Go to review Best for women Saucony Guide 15 Go to review Best for …
Best Running Shoes for Wide Feet 2023 | Buyer's Guide
The Best Lightweight Running Shoes for Wide Feet New Balance SuperComp Trainer HOKA Solimar Saucony Endorphin Speed 3 Saucony Kinvara 13 Best Stability Running Shoes for Wide Feet Altra Paradigm 6 …
Best Running Shoes for Wide Feet: Spring 2023 – Run and Become
New Balance 880. New Balance 880 is a neutral road running shoe. In comparison with New Balance 1080, 880 is just a bit more flexible with a lighter feel to …
Alex is a fitness aficionado, empowers others towards healthier, active lives through small, sustainable changes for lasting results. Visit Gearuptofit.com for insightful tips and resources to enrich a balanced lifestyle.