Running shoe technology helps every runner stay motivated and run more efficiently. Learn about the new technologies in running shoes.
How to choose running shoes
Running is an activity that will strengthen your leg muscles, improve your health, and help you lose fat. Are you eager to start running? Great! There's no need to buy the best running shoes of 2021. All you need are some tips on how to choose running shoes. Here's what I want to tell you today; it will probably help you feel confident when buying a pair of running shoes.
You are reading this article because you've just realized that your current running shoes are either too worn out or you don't like how they feel. Maybe you need shoes for a specific purpose, like running on wet surfaces in winter. Whatever the reason, I'll help you choose the perfect pair of running shoes. I also want to inform you about the technological developments behind these new running shoes.
When you consider running shoes, the choices can seem almost infinite. That usually ends up being the case in physical retail stores. Naturally, you want the best running shoes of 2021, but the question is, how do you choose?
It can be tricky to pick out a good pair of running shoes. Nowadays, every running shoe claims to be the best on the market. The key is finding the right ones for you and your running style!
New technology for running shoes
Every year brings us new and innovative technologies. One of the most important things for a runner is finding the best pair of running shoes, as they significantly impact their experience. You can do several things to find the best shoes for your specific biomechanics and running. Continuous pursuit of the perfect feeling in the shoe is a beneficial exercise for any passionate runner. But this year, new technologies will change running through smart shoe design.
Saucony running shoes contain plenty of cutting-edge technology. You will not have the same experience with other brands of shoes. Due to its Smart Grid midsoles, Saucony is a world leader in technical and textural innovations. They provide more stability and superior foot propulsion. It also performs better than other athletic shoes and has a series of unique technologies that allow you to run more efficiently, especially if you have a neutral stride. The company aims to be the leader in technology for running shoes while offering fashionable designs that meet today's active lifestyle enthusiasts' demands.
Nike is a giant in the athletic shoe world. But it's not alone. Several other large companies make quality running shoes, but many consumers don't know about them. This post will explore the top ten best future running shoes and what technologies they feature, such as Nike's 5mm foam technology and Under Armour's adaptive footwear.
Running is the most popular physical activity in the world. Today, you can find numerous running shoes on the market designed to help runners achieve their goals.
Break down the components of running shoes.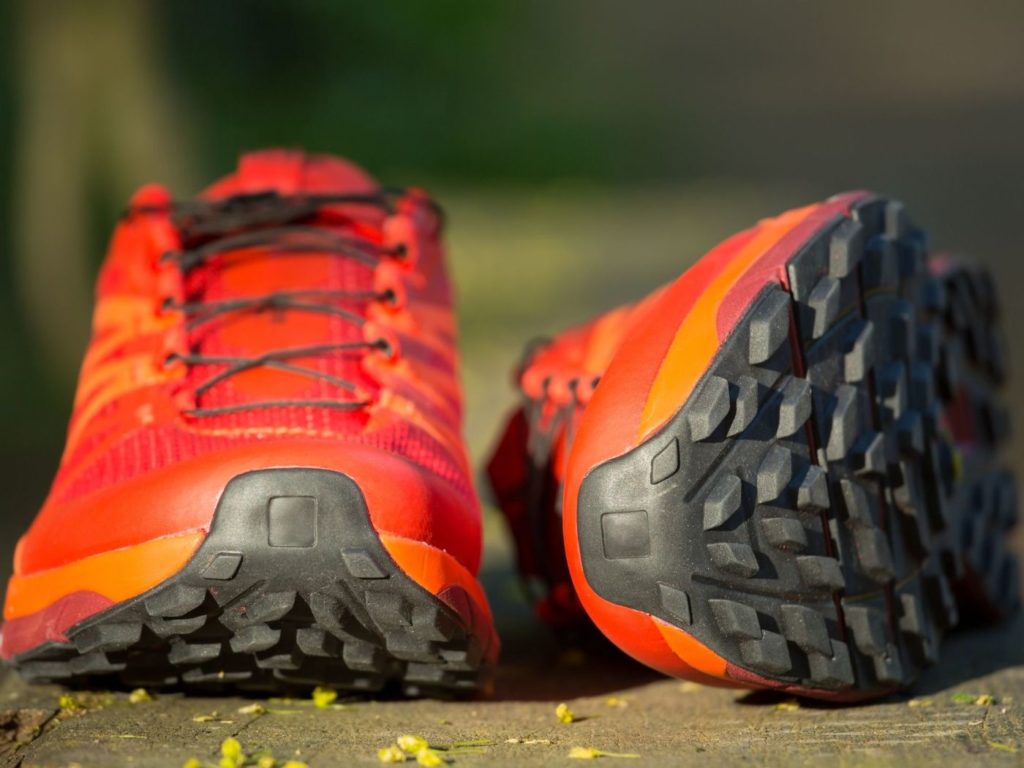 Running shoes have come a long way in the past few years. With numerous brands making their mark on the running shoe industry, you could be forgiven for being confused by all of the technology and buzzwords that exist regarding running shoes. Running shoes used to have only 6 components, but now they can contain 32 different elements!
Over the past decade, running shoes have become much more technical. There are now more components on a shoe than there ever were before. This means, instead of looking at just how cushioned a shoe is,
Are you ready to run? Benefits Versus Risks
See also
Running shoes are a significant investment, especially if you run long distances. It makes sense to be sure you're researching and finding the best running shoes for your needs. Unfortunately, there is no one-size-fits-all shoe, so it's hard to know where to start. You could go with a recommendation from a friend or family member, do some online research, or look at what the pros are wearing.
Running is a sport enjoyed by millions of people. It can be done to stay fit, lose weight, for fun, or professionally. As the seasons change, so does the gear we run in.
When it comes to buying new running shoes, things can get overwhelming. From the variety of styles and brands to the specifications of each pair, it's hard to know where to start. To help you find a new pair, we broke down how to find the perfect pair of running shoes.
Technology in running shoes
The technical advancements in running shoes have created great products and gained significant market approval. In fact, technology will play an even more substantial role in the future as companies become more involved with runners, providing new ways to improve performance. One of the key technologies that will develop further is stability. Due to the advancement in this technology, stability has changed from simply looking at the shoe's ability to reduce pronation to getting involved with what is happening inside the runner's body during gait, specifically how ligaments and connective tissue are activated by forces from muscles that are acting on them.
Technology in running shoes has come a long way in the past decades, from cushioning to power. Almost all running shoes are fitted with the same technology nowadays. right? Yes, at first sight, that may be true. But take a closer look at the latest releases in running shoes. You will notice that some technologies are unique to certain brands due to their innovation and patents, or maybe they differentiate themselves by adding an extra layer that gives them an edge over other manufacturers.
More stability with active stabilization system for stability.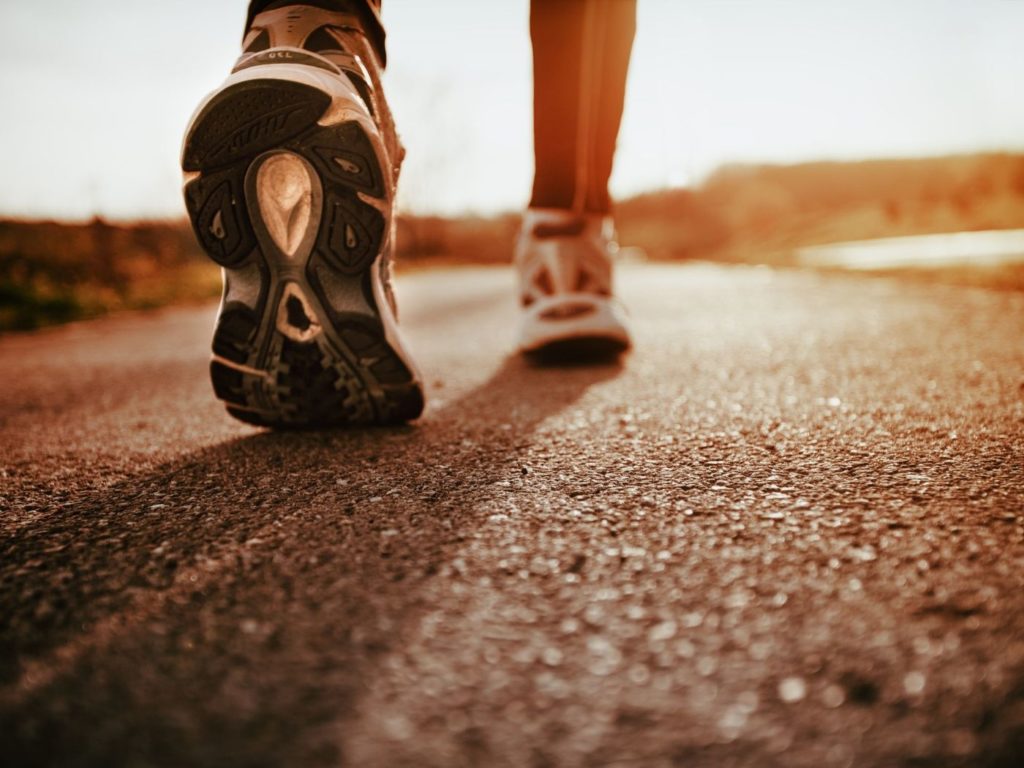 The Active Stabilization System has been implemented to reduce the impact on the body linked with running.
The Active Stabilization System (with inverted arch support) is the world's first shoe technology to actively stabilize your foot's dynamic motion with triple-action at impact – outside, inside, and bottom stability for maximum support. More stability in running shoes leads to better injury prevention and performance.
The Active Stabilization System is the shock-absorbing system of shock absorber installation in a running shoe. It reduces the impact of the runner's foot on the ground, creating greater stability and comfort for any runner and allowing you to run without worrying about soreness or injury.
Mizuno has been a leader in good running shoes. Although one of the world's top runners wore Mizuno for years, their shoes were never introduced to the average runner until this year. They released a line of running shoes with a unique feature called the AS Project, which is short for Active Stabilization technology, an anatomically correct way of thinking about foot injuries. This technology combines two new design elements and several existing Mizuno technologies to give runners more stability and an even safer feeling in their feet overall.
From the get-go, ASICS was all about innovation, and the GT-1000 is no different. This shoe builds on a successful running line that includes stability shoes for medium and neutral shoes for low arches. The new GT-1000 combines the best of both worlds by giving high-arched runners more cushioning and stability to help turn their runs into cruise control.
Stability shoes may be push-off or bend-the-arch supported. The shoes are created with well-cushioned midsoles to support the feet while working out and supply sufficiently strong cushioning for shock absorption.
power pivot midsole for smoother and more efficient heel-to-toe movement.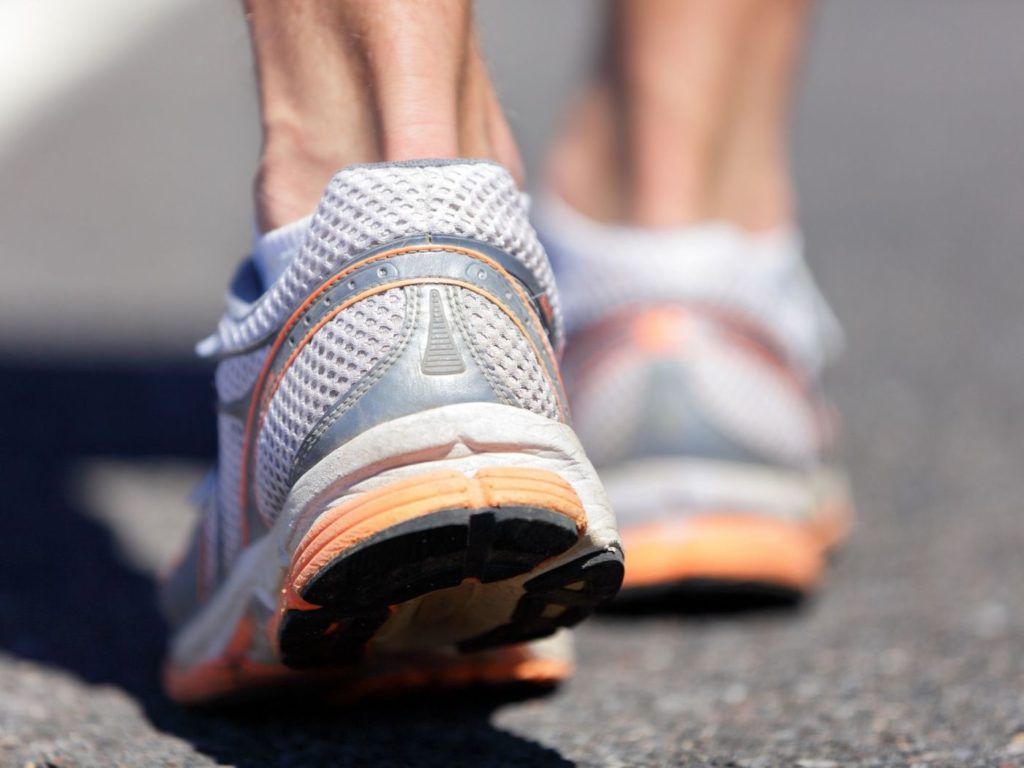 Running shoes are changing. The Power Pivot Midsole is the next big revolution in the shoe. It has already transformed the way people move and think about fitness.
Power Pivot Midsole has two advanced polymer components with a different modulus (hardness) and geometry than current foams. Silver modulus has a higher hardness (80%) and can be aligned in multiple directions (wherein the angles between molecular directions are different). The platinum modulus is at the same hardness but can't be aligned. We call it "smart confirmation." It enables the two other polymers to play different roles in cushioning during heel-strike, foot-roll, mid-stance, and push-off phases. The silver component becomes softer when absorbing loads in the medial direction, relieving pressure on the forefoot.
The new and patented technology has been developed to improve thousands of runners' performance vastly. In the United States, the running shoe market is 3 billion dollars annually, and Nike and Adidas currently dominate it.
N2 technology for an extra bounce with every step
N2 technology is a revolution designed to offer amazing energy returns with every step. It is used in some high-end running shoes for elite athletes and is based on the concepts of compression, cooling, and comfort. The running shoe will take some of the impacts out when you run and turn them into a spring effect or damping motion. The shoe then recoils the energy with each step, adding an extra bounce to your step.
Put a pair of N2 in your running shoes and feel the difference immediately. They will take you to the next level, unleash your potential, and take your performance to new heights. Get N2, run faster, jump higher, and attack harder.
Motionsoft technology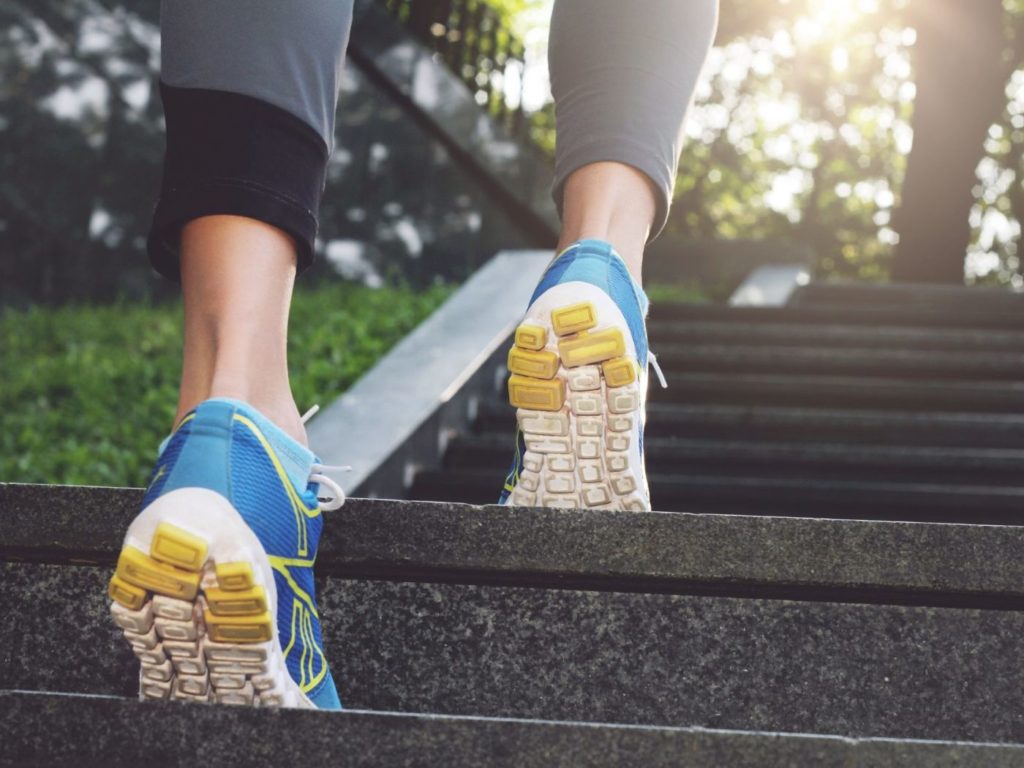 MotionsoftTM technology in running shoes is the best solution to reduce stress on runners' leg muscles. Motion-control technology is applied through a unique sole, which enables runners to move more naturally and efficiently.
Motionsoft TM technology in running shoes is designed to improve your sports performance. The company has spent the last decade studying how motion impacts performance and designing footwear that cuts down on your body's amount of wear and tears during workout sessions.
Motion-control shoes use an innovative technology called "Motionsoft," which is a technology that Adidas developed. MotionsoftTM shoes have been specifically engineered to allow the foot and ankle to move naturally.
Asics' Motionsoft technology in running shoes is a cutting-edge cushioning design developed by Asics. It integrates the function and support of secondary motion control structures such as springs (Multi-Density System) into the midsole of a running shoe. This new design has dramatically helped amplify the initial step response following impact, ensuring maximal propulsion during lift-off with horizontal force.
Heel-to-toe drop
This is how much difference there is between the height of your heel and toe, measured in millimeters (mm). A shoe with a lower heel-to-toe drop will have less cushioning in the heel area than one with a higher one. The benefit of this is that it allows for greater flexibility through the arch area when landing during running movements.
Nano-technology
Nano-technology is used to improve the durability, breathability, and colour of running shoes. It is also used in manufacturing processes such as 3D printing to create comfort features such as superior cushioning and heel support.
Hydrophobic technology
A hydrophobic finish on a running shoe repels water so that it doesn't soak into the material and weigh you down when wet. This technology is great for keeping your feet warm in winter months or for races where you have to cross water bodies at some point during the run.
Grip technology
Grip technology gives runners more confidence when running on slippery surfaces such as snow or ice by increasing friction between their feet and the ground surface beneath them. This can be achieved by using rubber lugs on shoes' soles or by adding spikes to their outsoles.
Lighter Foam
"The main thing that has changed is the creation of new foams that are lighter and more efficient in energy return." Combine that with stabilizing elements like carbon plates in the midsole that can direct the foam's energy, and you can run more efficiently. "This is how world records have been broken over the past three to four years," said Jacob Brady, a running shoe tester at Road Trail Run, who just completed a three-year run streak.
Brady has so far tested 54 pairs of shoes and keeps meticulous records. "Elites used to race in high-stack, stiff shoes. But now they have a huge stack. The foam was heavy, and no one understood the propulsive effects of the midsole. The current trend is to have a larger stack with lighter foam.
Brady says, "There are super shoes with high stacks and carbon plates, but also there are super foams that work as their own thing." It is lightweight and responsive, with high rebound. The foam not only cushions your feet, but it also shapes them back to your feet. He says that Nike ZoomX is a unique foam. It's lightweight and has a high rebound. Nike describes the shoe's "lightweight and responsive foam that delivers a super-soft feeling and delivers energy with every step."
A 2020 comment in Footwear Science that examined the impact of shoe construction on running shoe performance concluded that it could have significant impacts. "A 100 gram increase in shoe mass corresponds to an approximately 1% change in oxygen consumption." This means you can run faster and at a lower cost. That is why lighter foams are becoming more popular.
Stability
Stability running shoes have been around for decades, but recent advances in stability systems have made them even better at reducing pronation and other biomechanical issues that can lead to injury. In addition, stability technology is now available in more lightweight running shoes, making it easier than ever for runners to find a great fit without sacrificing comfort or protection from impact forces on their feet and ankles.
Cushioning
Cushioning technology has also evolved over time. Newer models may offer more cushioning than older ones do, but there's also more variety among different types of cushioning materials today than there was yesterday.
comfortable and well supported with a pair of the best running shoes.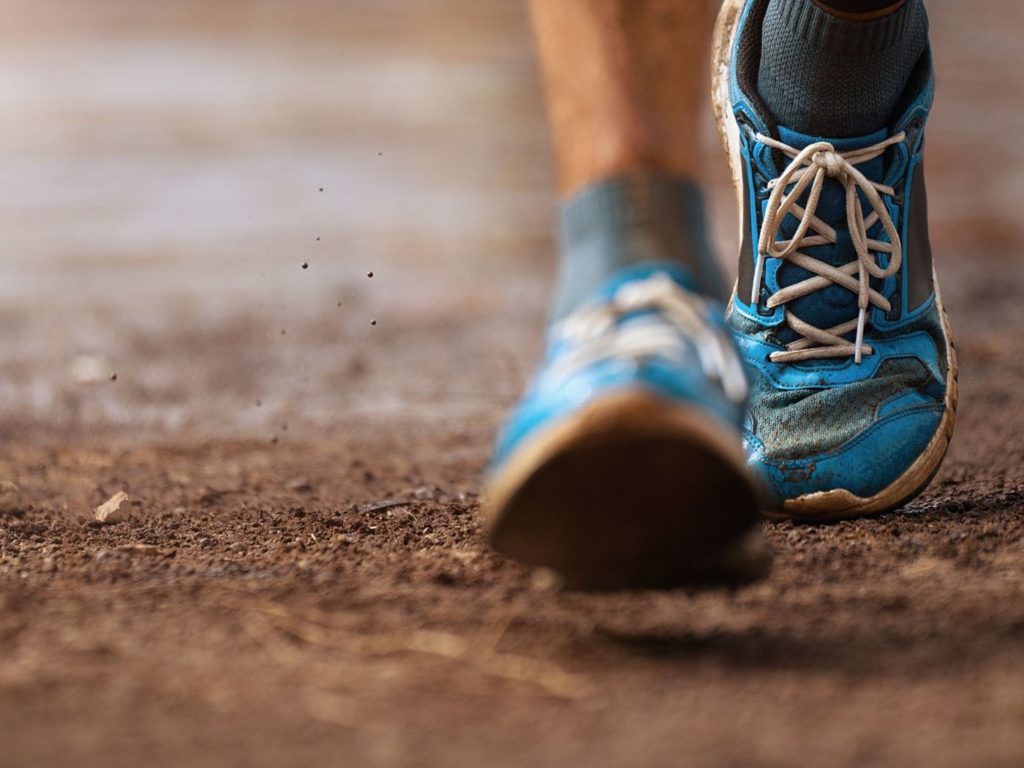 Unless you've been hit by some severe, running shoe-related amnesia, you should be familiar with the Adidas Ultra Boost. I had the great opportunity to pick up a pair in early 2016 and have lived in them ever since. If I could wear these things to work every day, I would! The comfort and support provided by the Ultra Boost are simply on another level.
If you're a runner or just like being active, you must ensure that your feet are properly supported and comfortable. There is nothing worse than an uncomfortable pair of running shoes. Your feet can start to hurt, making it difficult to enjoy your exercise session.
Want to gift your loved one with the best running shoes? Whether a beginner or an expert at running, there is always room for a nice pair of running shoes. Running shoes should offer stability and support to your feet while you exercise or jog. In addition, they should also be comfortable to wear and have enough cushioning to prevent friction between the sole of your foot and the mesh material of the shoe.
So every year, I compile a list of the best running shoes of the year. There are a lot of criteria to take into account when compiling this list. Design, the latest technology, and foams are analyzed before developing a shortlist. It's an excellent place to start for those looking for the best running shoes on the market.
Best running shoes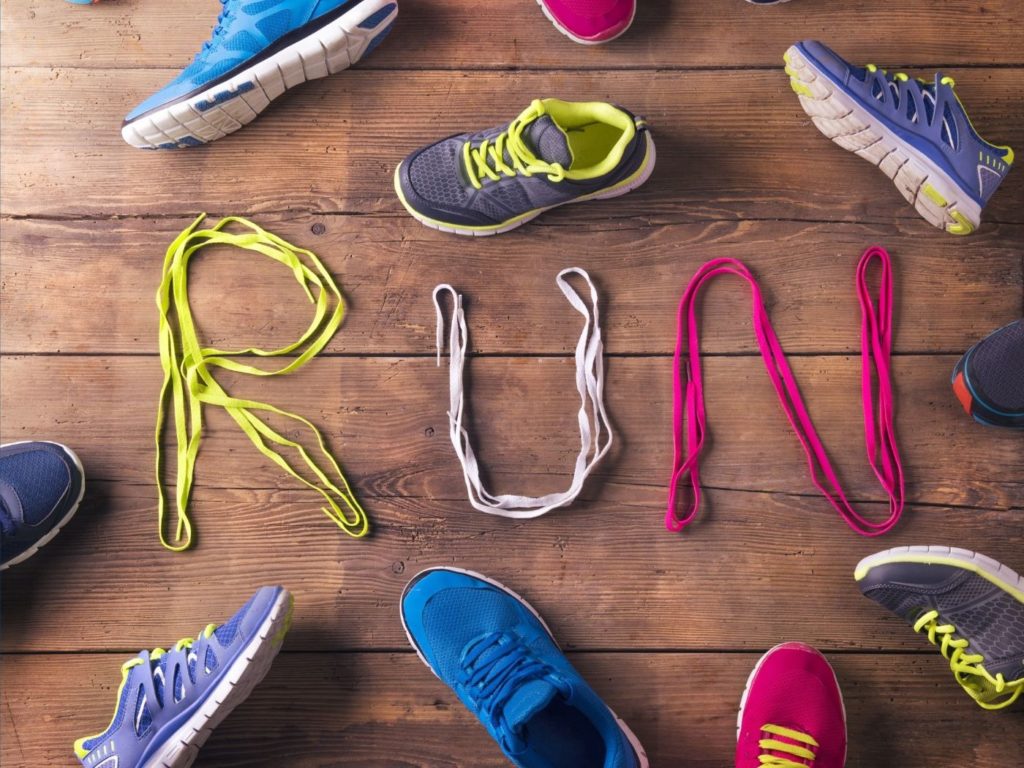 The need to feel fast, outrun the wind, and revel in the limitless track ahead is an essentially human condition. Good running shoes have always met this demand, while bad ones have landed you with heeled feet, scratched shins, and other undesirable results. Currently, running shoes remain mostly unchanged from year to year. No significant enhancements to cushioning or support systems represent most of the new products on the market. That's because it's challenging to make something better than what's already been done.
At the start of every year, I plan out my running schedule and try to work out as frequently as possible to keep myself in good shape. Lately, I've been hitting the track and treadmill at the gym almost every second day. Running is an amazing exercise, and so is strength training. However, many other workouts can help you keep yourself fit and healthy. Good footwear is the most important thing for running or any exercise. There are hundreds of shoes available on the market with a price range to match every budget, leading to confusion while shopping for one. I always keep my running shoes for 5 years because they should last that long if you take good care of them.
If you're in the market for new running shoes, you've come to the right place. I did a pretty extensive review of nine different running shoes, from the kickstart Adidas light racer running shoes to the somewhat more expensive Nike, my trail model.
Can running shoe technology improve running and prevent injuries?
There is no doubt that the technology of running shoes has improved over the years. Shoes are now lighter, more comfortable, and more durable than ever before. This is partly due to advances in materials technology, but also because of our increased understanding of what makes a good running shoe.
Many runners have been taught that they should be buying new shoes every 500 miles (800km) or so. The idea behind this is that, like cars, if you keep wearing out your shoes, they will start to break down. Therefore if you replace them regularly, they will last longer and perform better. While this seems like a good theory on first glance, it doesn't quite fit with reality.
It's true that some shoes do wear out faster than others through normal use; however most runners only run about 100 miles (160km) per month in their running shoes – which means they would need to buy new ones every 3 months or so just to keep up with normal wear and tear! It is also true that some people may need to replace their shoes more frequently due to foot problems such as plantar fasciitis or other injuries.
Alex is a passionate fitness enthusiast dedicated to helping people lead healthier, more active lifestyles. He encourages small – sustainable changes over drastic transformations and works with people to create customized wellness plans. His mission is to help others benefit from the most effective methods available, sharing tips, strategies, and health & fitness tools on Gearuptofit.com to inspire people to live their best lives.