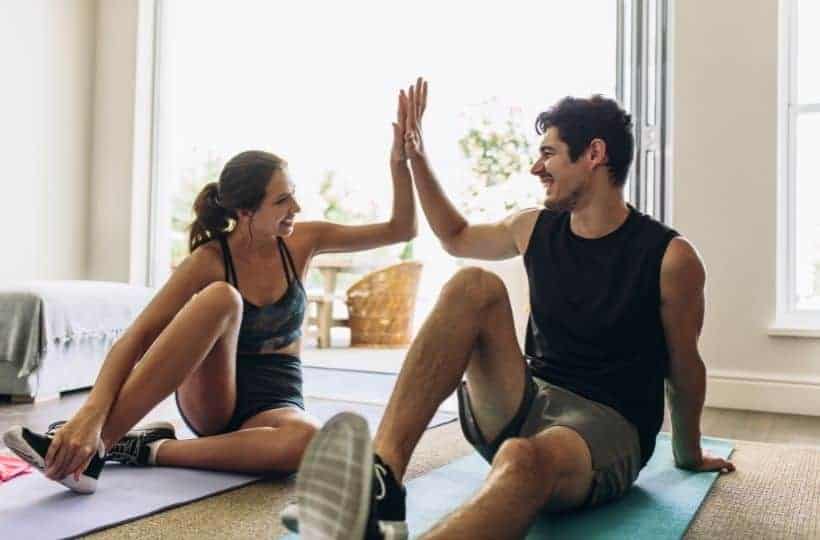 Creating an at-home workout space offers numerous benefits, from saving money spent on memberships and commutes to the comfort of privacy. Plus, it's easier to stay motivated and remember to exercise with a workout space right in arm's reach.
Whether you want to optimize your exercises with the best running gear or set yourself up with the basics for various routines, starting with the essentials provides you with a sturdy foundation for improving your fitness. Here's a list of some essential gym equipment for an at-home workout space.
Workout Mats
Workout or yoga mats offer a padded surface fit for various purposes and added protection. They work for exercises like yoga, Pilates, and general floor workouts. Their soft foundation protects your bones, especially kneecaps and spines, from direct contact with the hard ground and minimizes strain. Plus, they provide added grip to prevent slippage.
Adjustable Dumbbells
Although owning multiple weights allows more people to work out simultaneously, too much equipment takes up space and overcrowds fast. Adjustable dumbbells minimize the amount of equipment you need while still providing different weight options. They also reduce the number of purchases you make, decrease the amount of room you need for storage, and make packing for moves easier. Giving yourself enough room in your at-home gym allows you to stretch out and move without any obstacles.
Treadmill or Elliptical
Deciding which is better between elliptical and treadmill or other large types of machinery depends on your needs and preferences. Including at least one heavy-duty workout equipment in your space gives you more of a variety of exercise options to try. They also make planning routines easier since they don't require much thought, like creating a full HIIT drill or yoga flow. Find the piece of equipment that works best for your dream routine.
Pull-Up Bar
Pull-up bars are simple, versatile, and unobtrusive. They take up minimal space and provide a great strengthening workout to add to your fitness training. Plus, they offer fewer risk hazards compared to treadmills, heavyweights, and other gym equipment. Pull-up bars come in various forms, from free-standing and multifunction bars to doorway attachments.
Resistance Bands
Resistance bands enhance a workout by adding an extra challenging factor to an exercise. There are numerous benefits to using resistance bands, from versatile uses to improved strength. These lightweight bands are easy to pack, take up minimal space, and are fun to use, making them a great addition to your at-home gym.
Creating a designated gym space in your home allows you to design the ideal and most beneficial workout atmosphere that caters to your fitness needs and desires. Having the essential gym equipment for an at-home workout space ensures your home exercises provide similar results and experiences to working out at a public or local gym. They also supply your space with numerous workout options, making exercising more fun and rounded.
Dianne Pajo is a Certified Personal Trainer based out of the Chicagoland area with a passion for music, combat sports, and animals. She enjoys competing in amateur boxing and kickboxing, but in her other leisure time, you can find her performing music around the city. She is also a dog mom of 2.