Losing weight in a week is a challenging goal, but it can be done. Find out how to lose weight in a week!
You're serious about losing weight in a week. You've made your diet plan, filled your fridge with healthy foods, and bought some fitness clothes on sale at that cool store downtown. Yet, seeing the scale tip downwards isn't enough to motivate you to follow through with any of the above. So how do you know how to lose weight in a week?
These 10 steps can help you get there.
Step 1: Cut Processed Foods and Sugar from Your Diet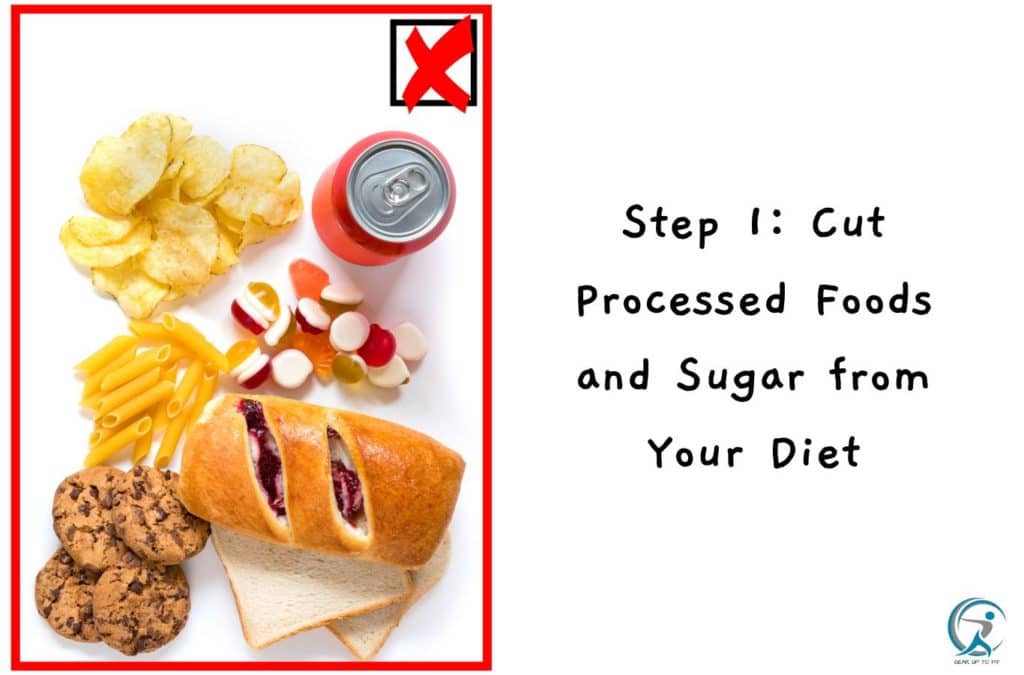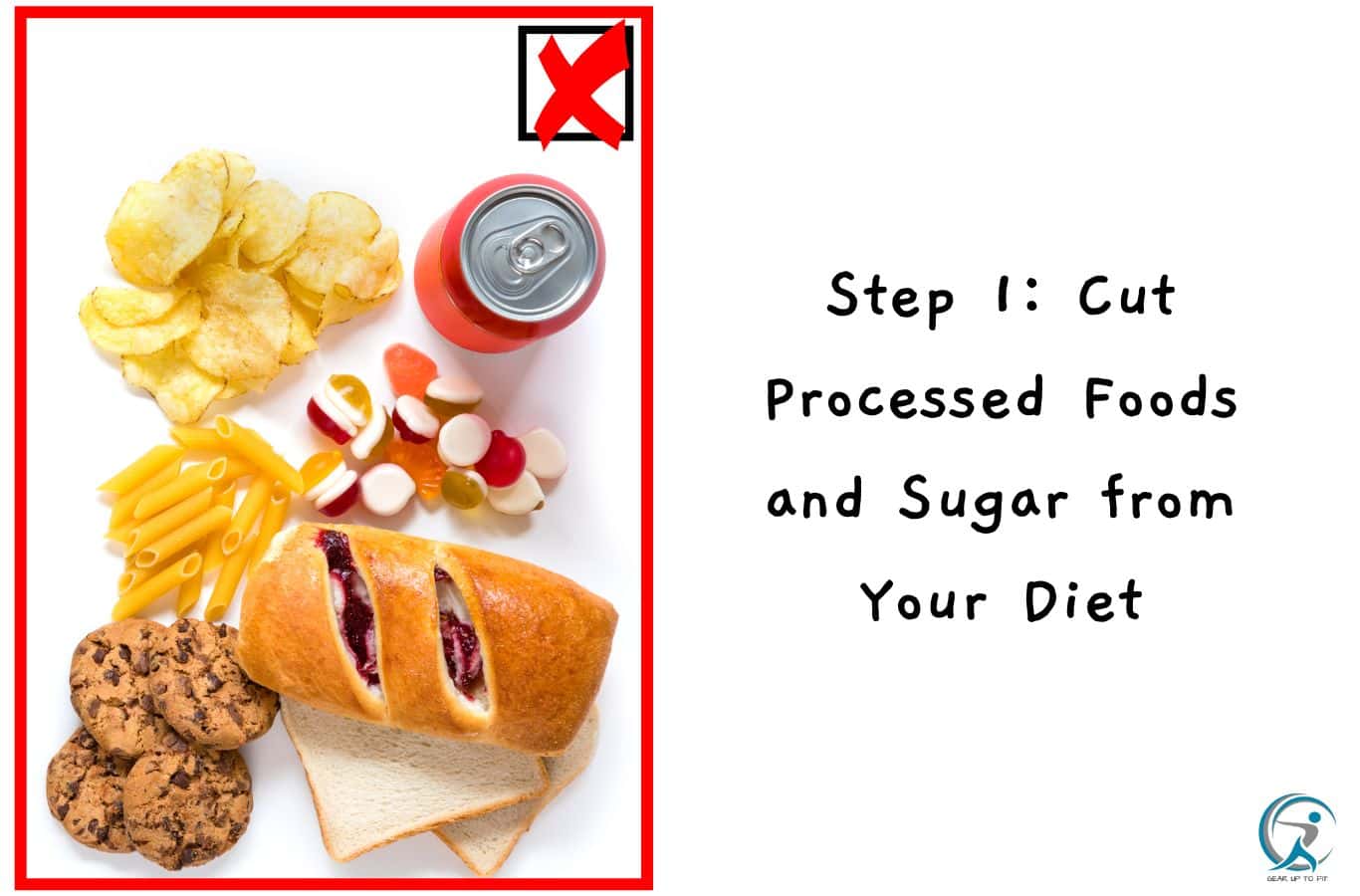 To start your weight loss journey, it's essential to cut out processed foods from your diet. Processed foods include anything that has been altered from its natural state and is full of fat, sugar, salt, and preservatives. These foods are linked to weight gain, heart disease, and diabetes. In addition to being harmful to your body in general, these foods also tend not to keep you satiated for very long, so they're easy ways to overindulge without knowing it.
Foods with artificial sweeteners like aspartame or sucralose are found in many things like sodas or cereal bars. Still, they can also be found in protein bars, or meal replacement shakes made specifically for people trying to lose weight fast. These products may seem healthier because they're marketed as "diet" items, but they contain a lot more sugar per serving than regular desserts! Even though these products don't contain any calories from carbs or fat (since there aren't any), the amount of added sugar can still negatively affect blood sugar levels if consumed too frequently.
Step 2: Eat a High-Protein Breakfast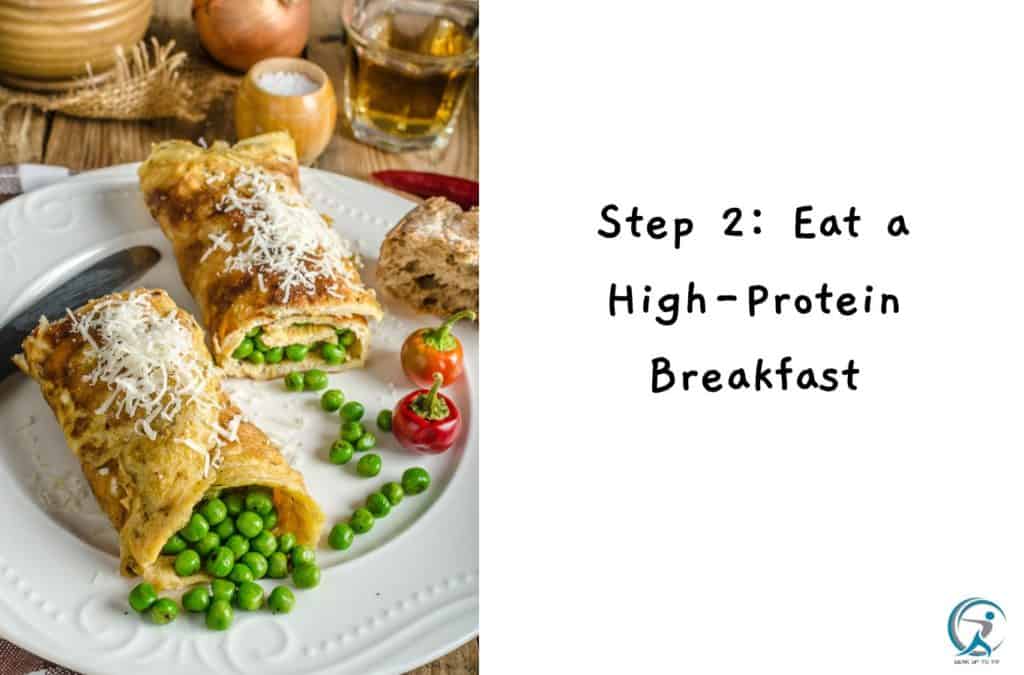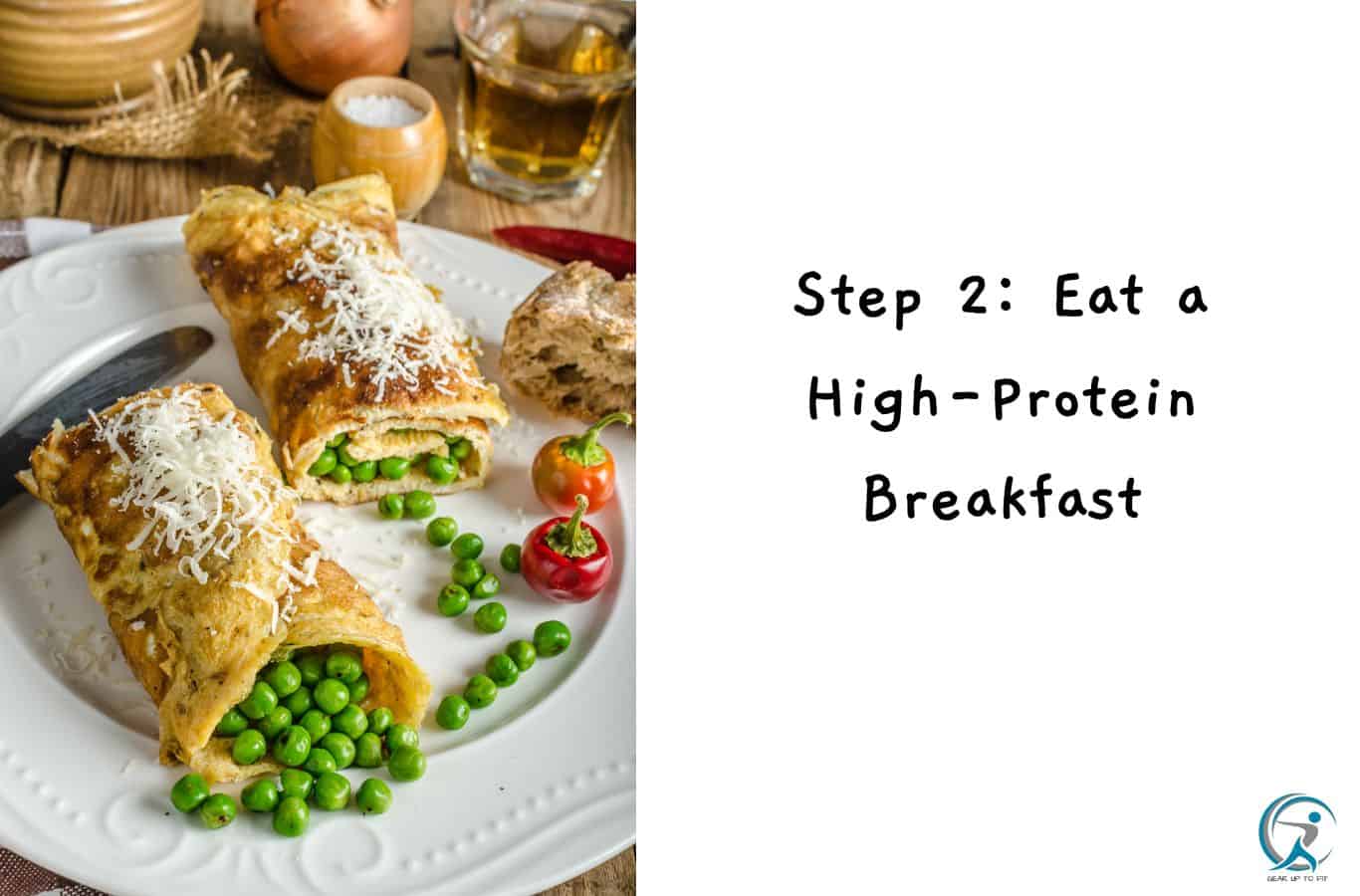 When you wake up, you're likely to feel a little dizzy and possibly a bit hungry. If you eat breakfast right away, though, it will help keep your energy levels high throughout the day. A high-protein breakfast is also ideal because of its ability to stabilize blood sugar and keep hunger at bay for several hours after eating.
In addition to being essential for weight loss and maintenance, research has shown that eating breakfast regularly can have other health benefits, such as lower cholesterol levels and a decreased risk of heart disease.
You may be wondering what counts as a high-protein breakfast. Many foods fit this criterion, but some are better than others due to their nutritional value or ease of preparation.
Step 3: Drink Water Half-Hour Before Meals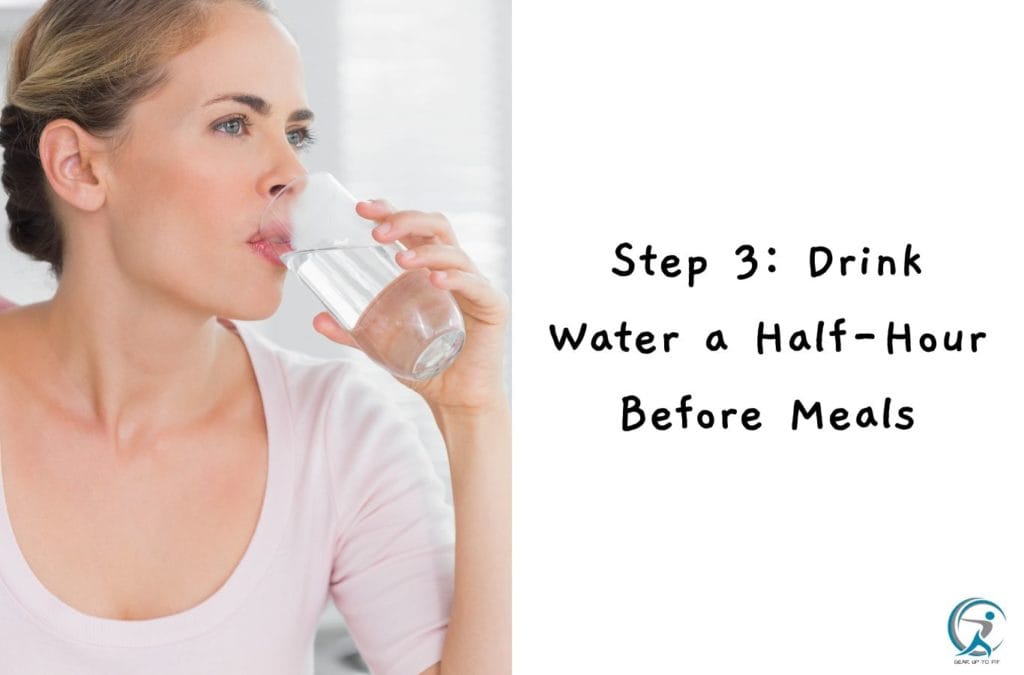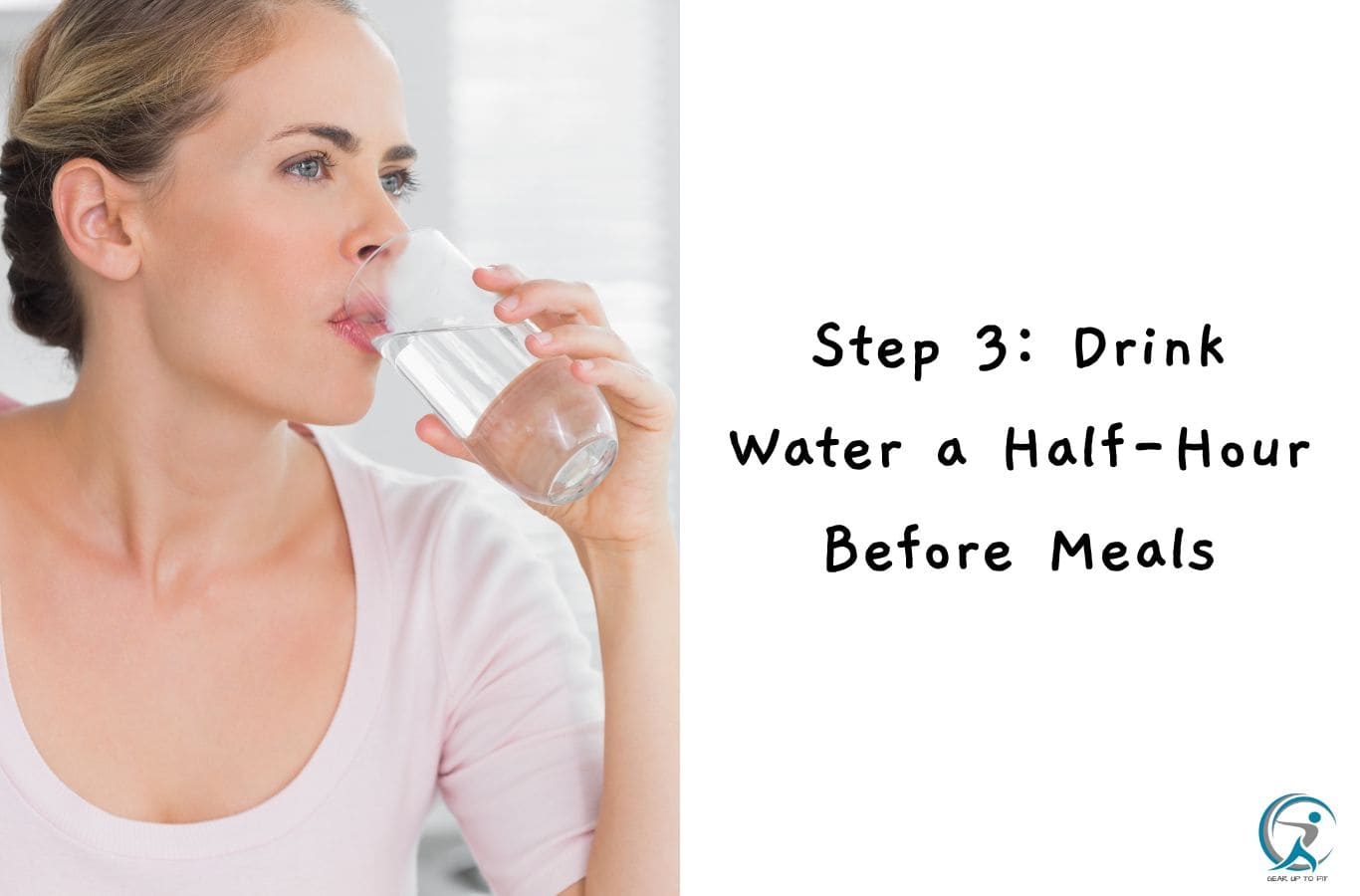 In addition to water, you should drink half your body weight in ounces of water a day. So if you weigh 140 pounds, that would be 70 ounces of water.
To help you reach that goal, try to drink at least 16 ounces (2 cups) of filtered water right before meals. This will help fill you up and reduce the calories you eat at each meal. It will also make it easier for you to eat fewer processed foods like bread and pasta because they'll have less volume than if they were completely dry!
Step 4: Choose Weight Loss-Friendly Foods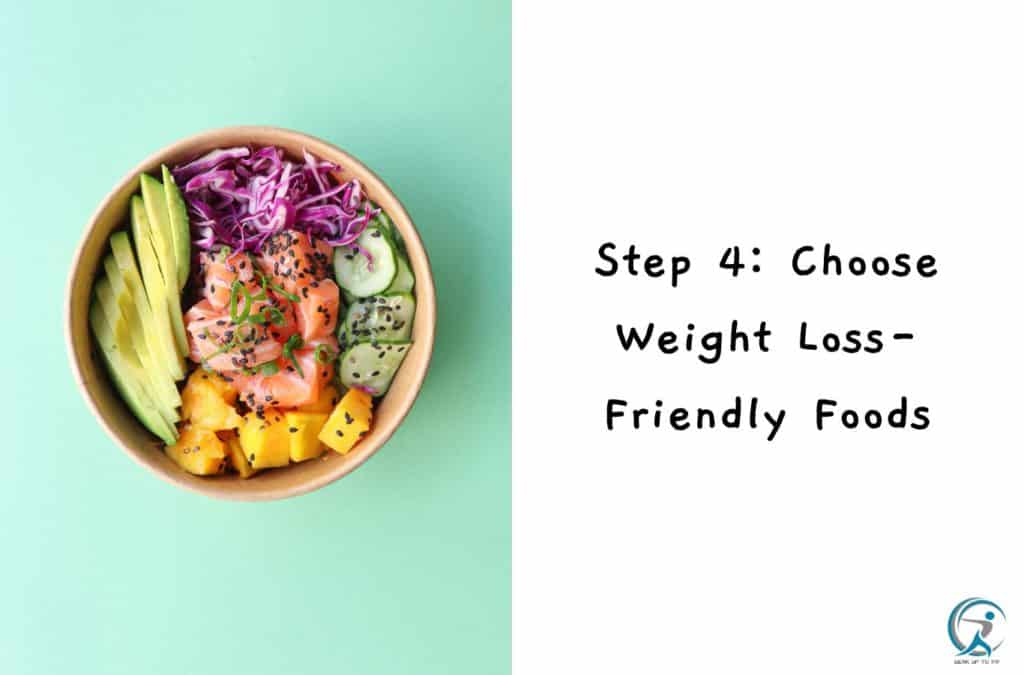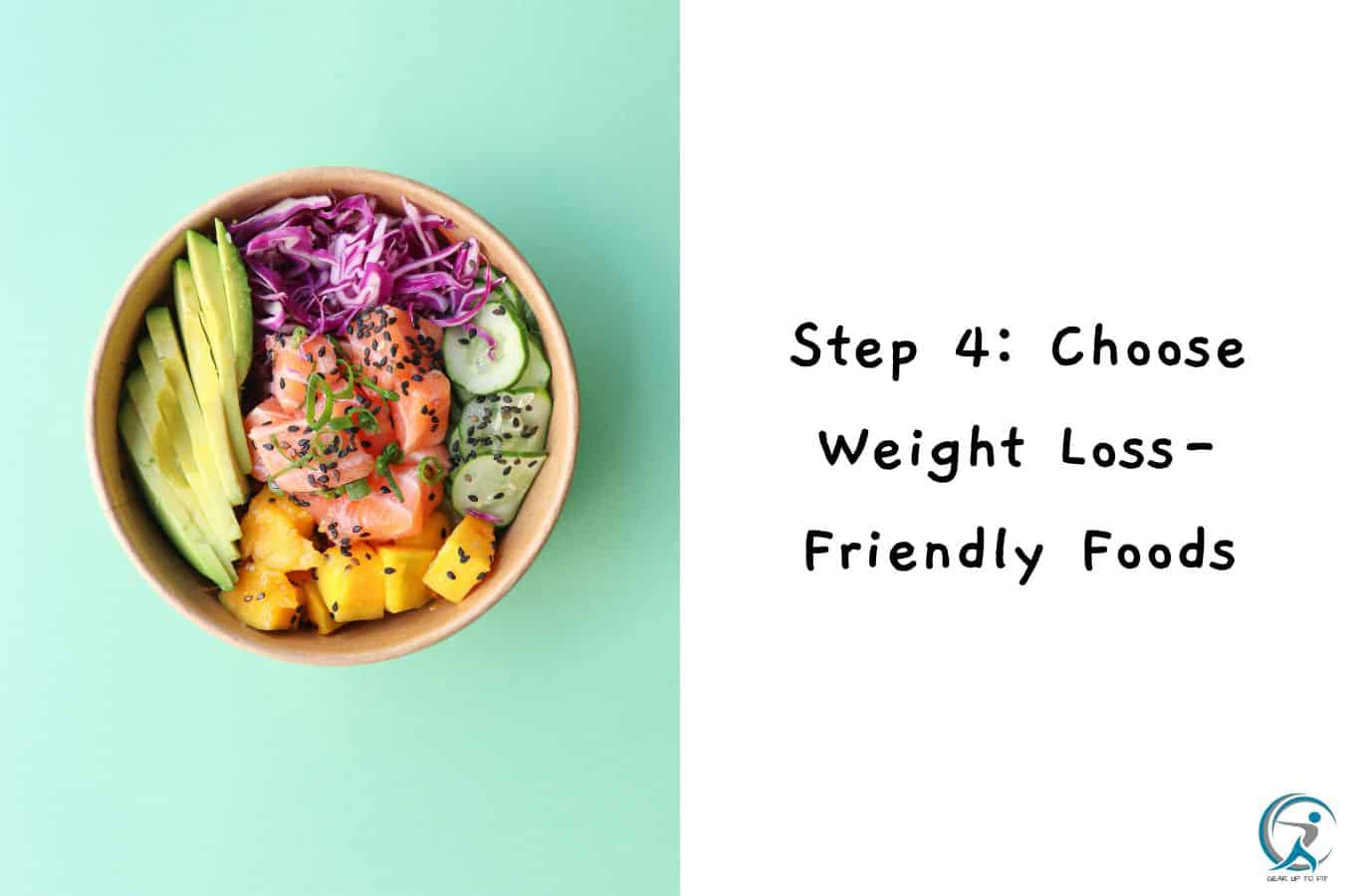 As you begin to lose weight, it's essential to ensure you're still eating healthily and getting all the nutrients your body needs. In addition to protein, fiber, and healthy fats (which we've already discussed), there are other essential foods for weight loss that can help improve your body's ability to burn fat more efficiently:
Water is essential for every aspect of your weight loss journey. Not only does drinking water help keep you full between meals (and prevent overeating), but it also helps flush toxins from your system and helps with digestion. Ensure you drink at least eight glasses of water every day—preferably before noon—to keep yourself hydrated.
Heart-healthy nuts like almonds or cashews are another great way to add fiber into your diet while keeping things interesting! One serving contains 9 grams of healthy fat and 7 grams of protein, making them perfect satiating snacks between meals when hunger strikes.
Step 5: Eat Soluble Fiber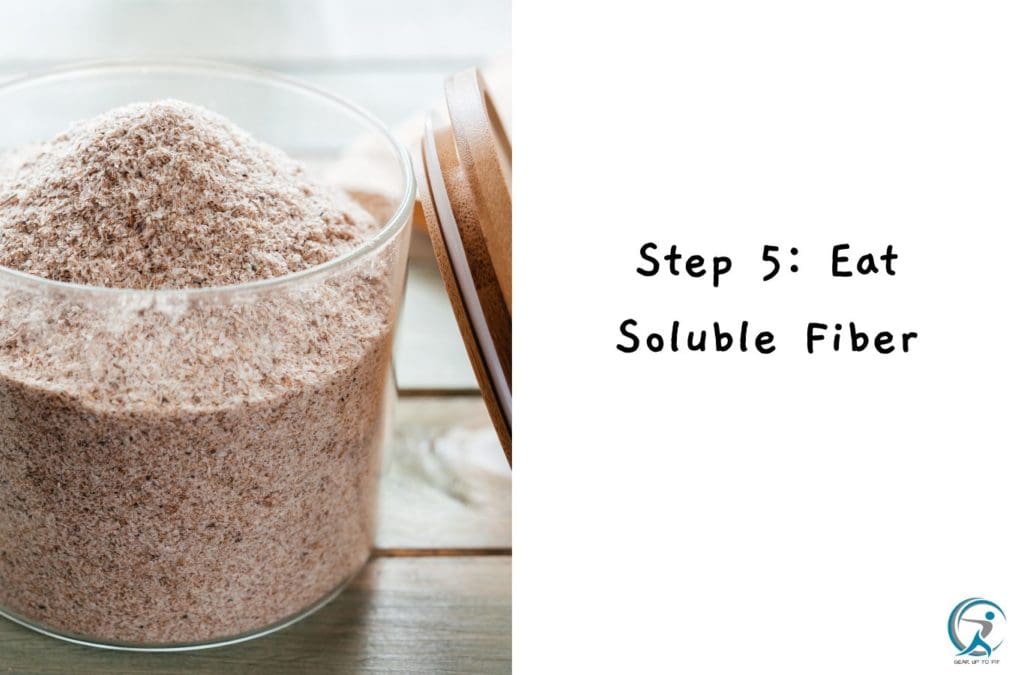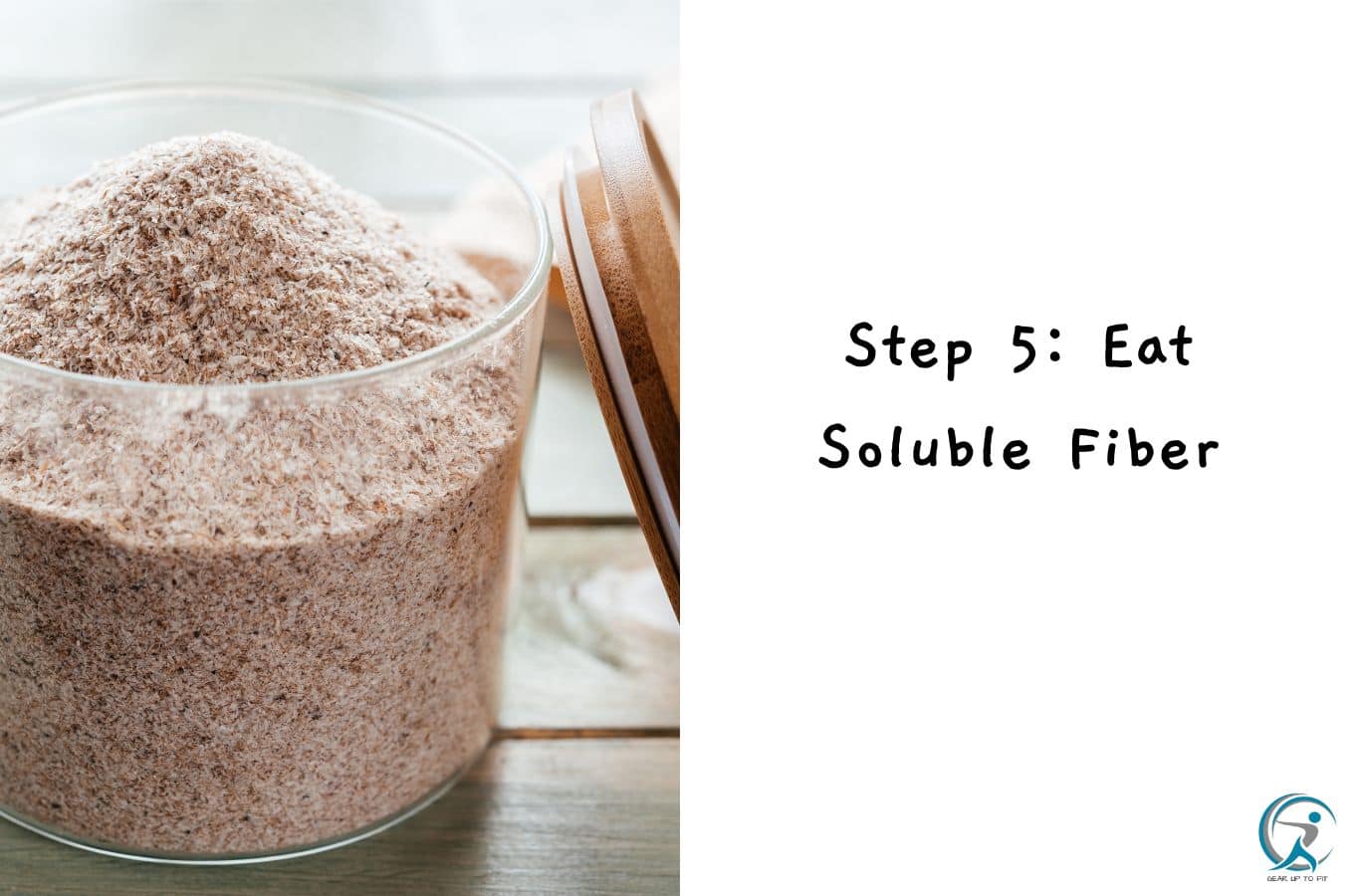 Eating soluble fiber can help reduce your appetite and cravings, which is essential if you want to lose weight. It also helps lower cholesterol and blood sugar levels, which can be a problem if you are overweight.
One way to increase your soluble fiber intake is by eating foods like oats, beans, lentils, apples, and oranges.
Step 6: Drink Coffee or Tea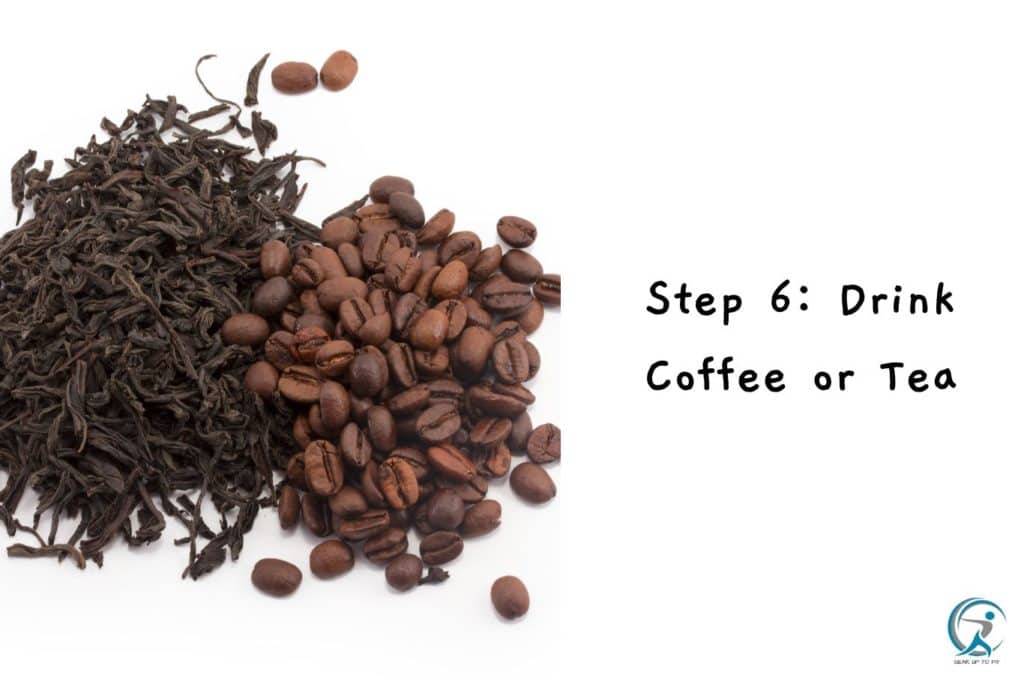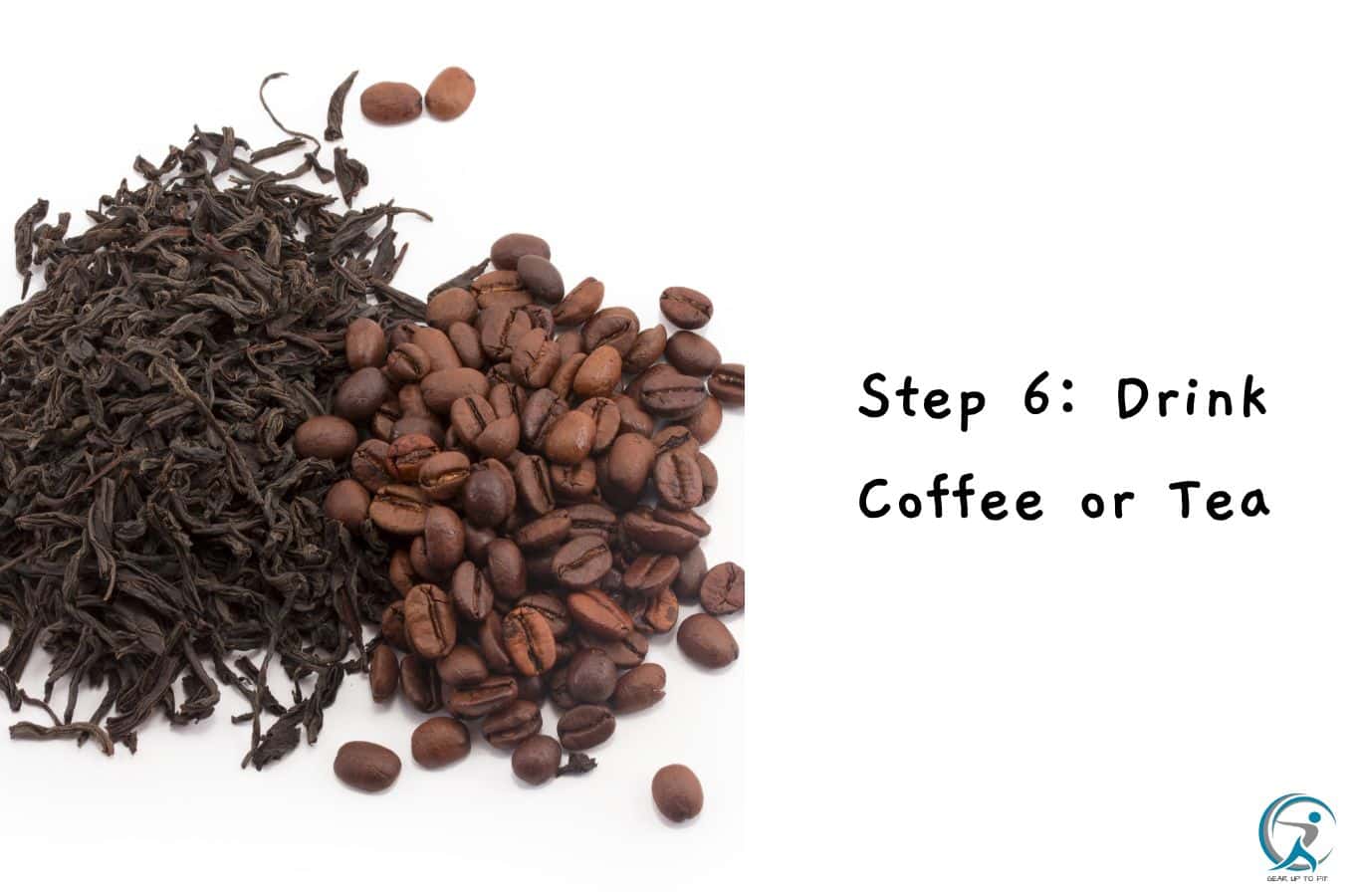 You can also try drinking coffee and tea, but not in excess. Studies have shown that they help you lose weight.
Drink coffee or tea daily to burn fat faster and eliminate unwanted belly fat.
Step 7: Eat Mostly Whole, Single-Ingredient Foods.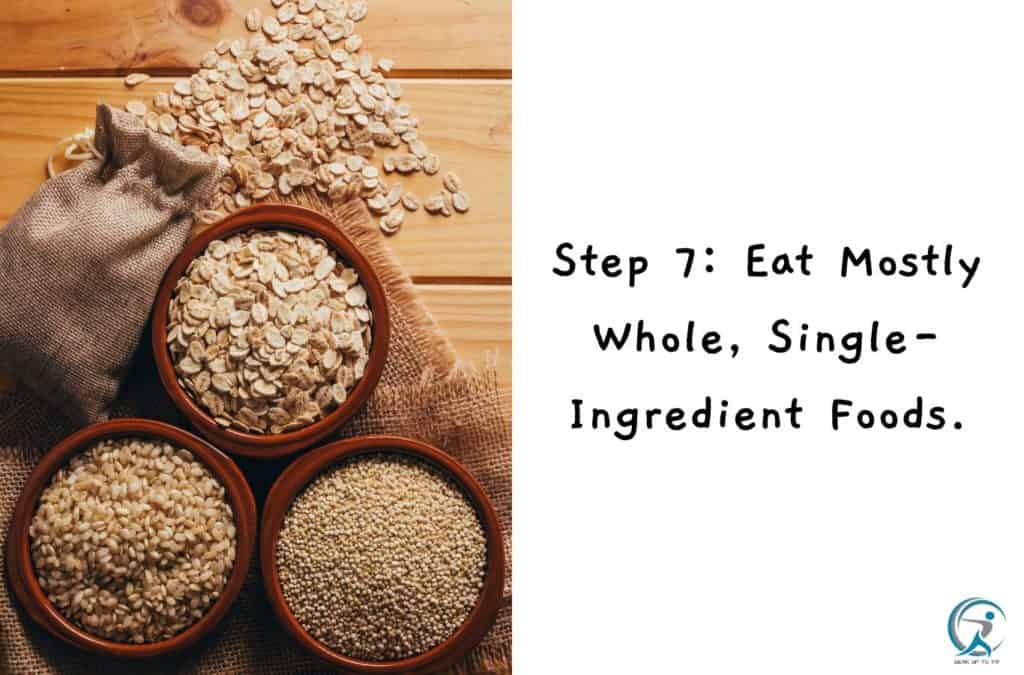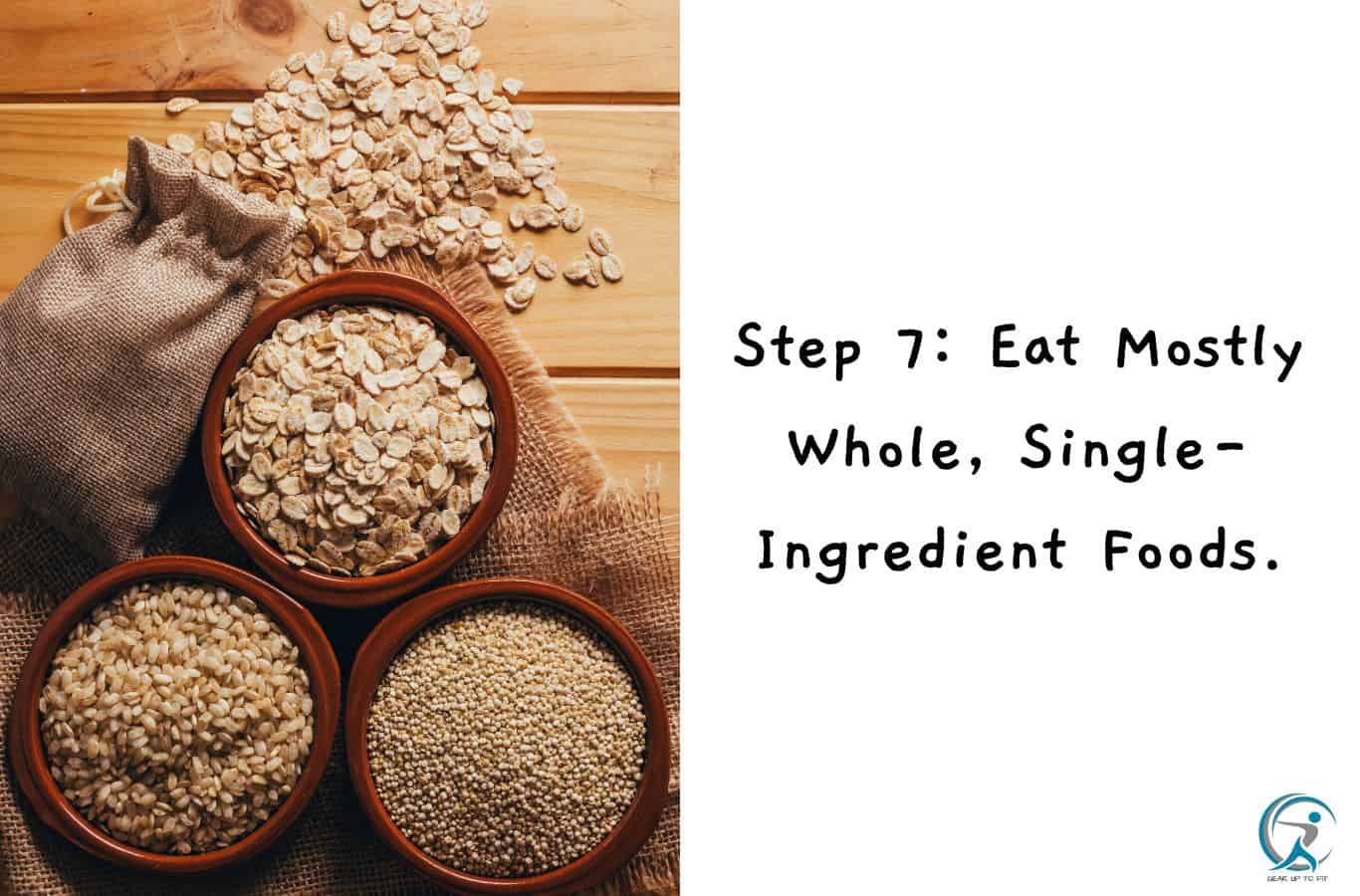 You should eat mostly whole, single-ingredient foods. Single-ingredient foods are those that have not been processed or refined in any way. They include fresh fruits and vegetables, berries, nuts and seeds, lean meats like chicken and fish (with the skin removed), eggs (without the yolk), beans and legumes (like chickpeas or black beans), whole grains such as brown rice or quinoa—and that's about it!
Why is this important? Because when you eat a large amount of processed food in your diet results in insulin spikes that can lead to fat storage. Whole foods are digested more slowly because they contain fiber, which helps keep us satiated longer than refined carbs. This way, we don't overeat until we feel sick! Eating mostly these foods will also help keep blood sugar levels steady throughout the day, so you're less likely to binge on sweet treats later on during your busy days when all you want is something sugary but healthy instead: stick with whole foods!
Step 8: Use These Tips to Reduce Water Retention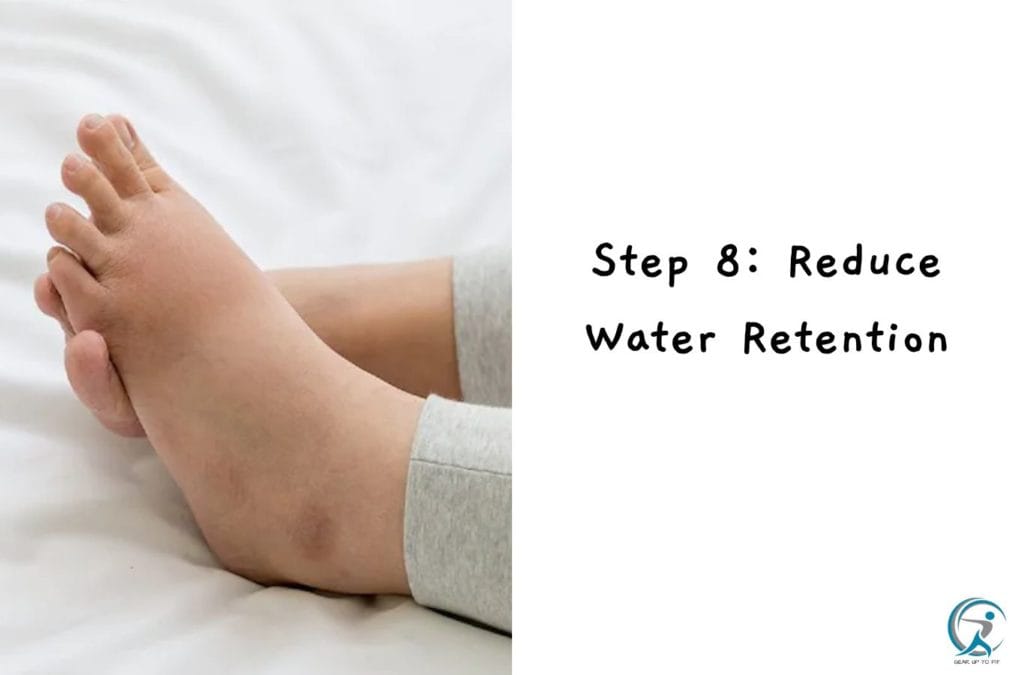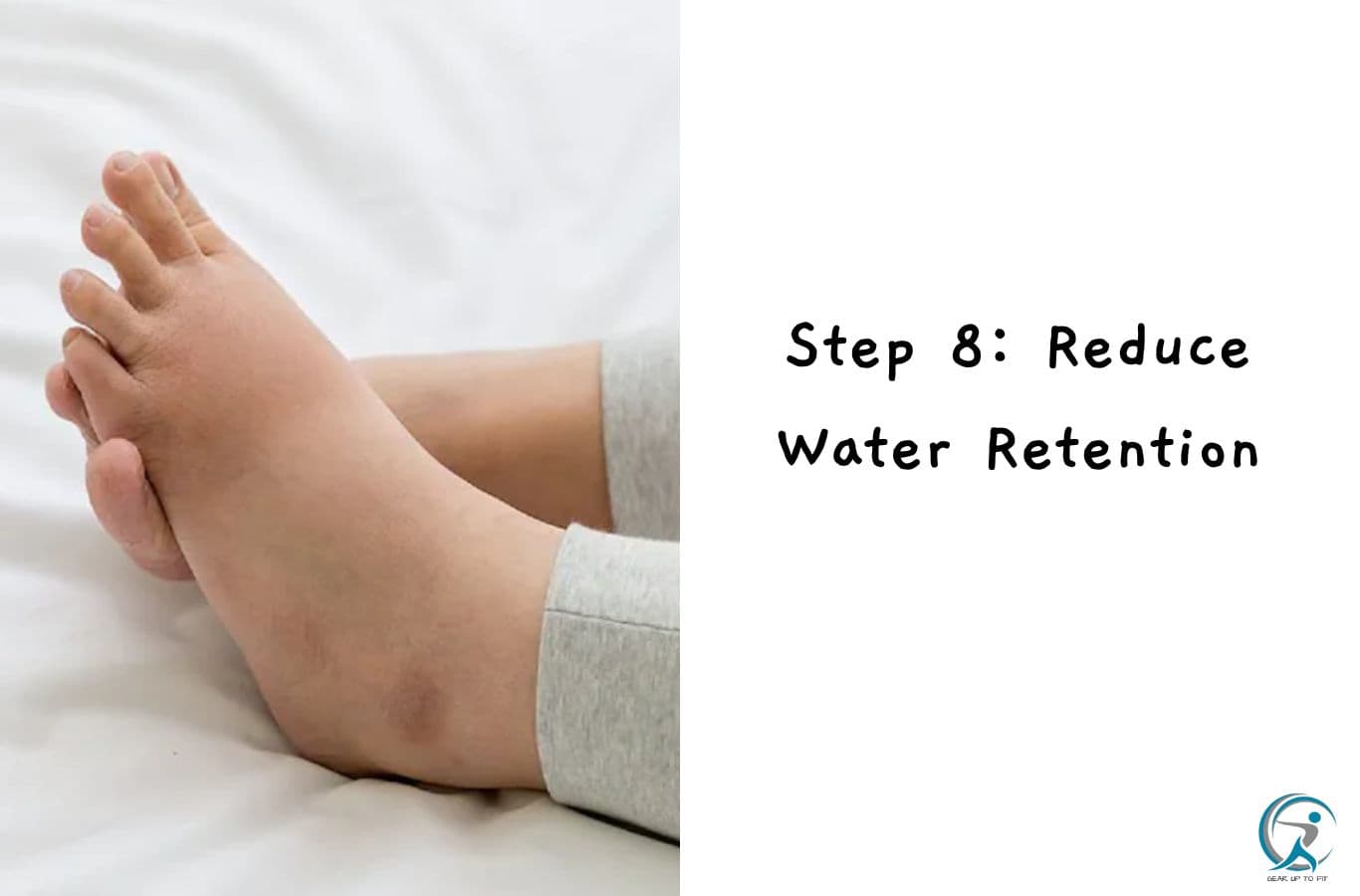 Drink more water
Eat more fiber.
Eat more protein.
Drink more coffee, green tea, and alcohol.
In terms of water retention, you can also consume salt and potassium-rich foods to help with this problem. Some examples include: hot sauce (sodium), pickles/olives/lemons/limes (potassium). Caffeine increases urination and water loss through sweating, which also helps reduce bloating.
Step 9: Reduce Your Calorie Intake by Following These Tips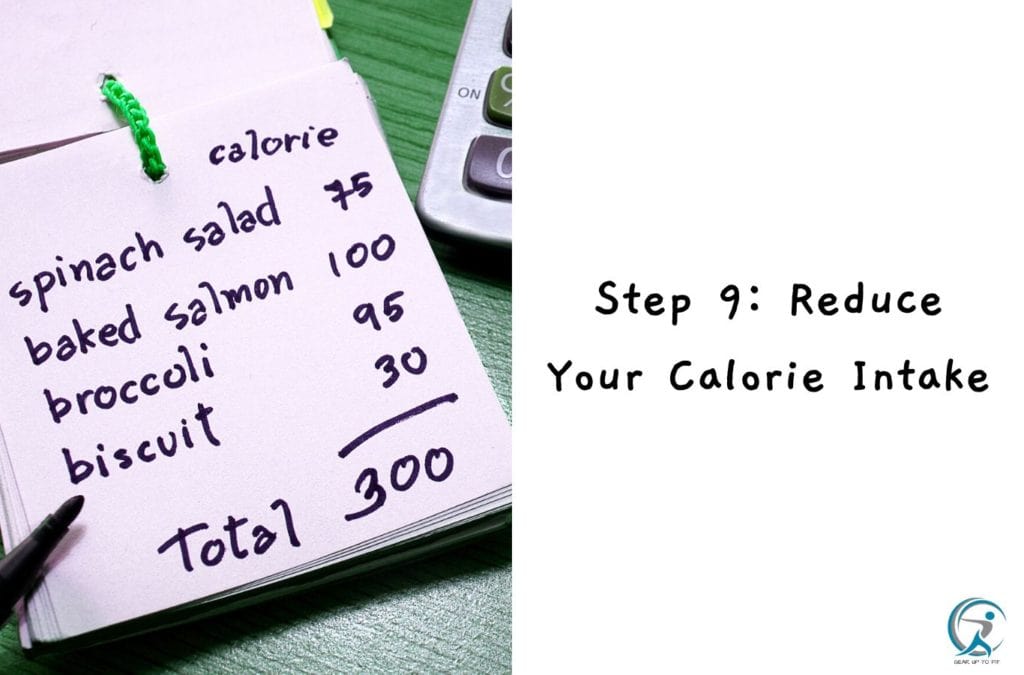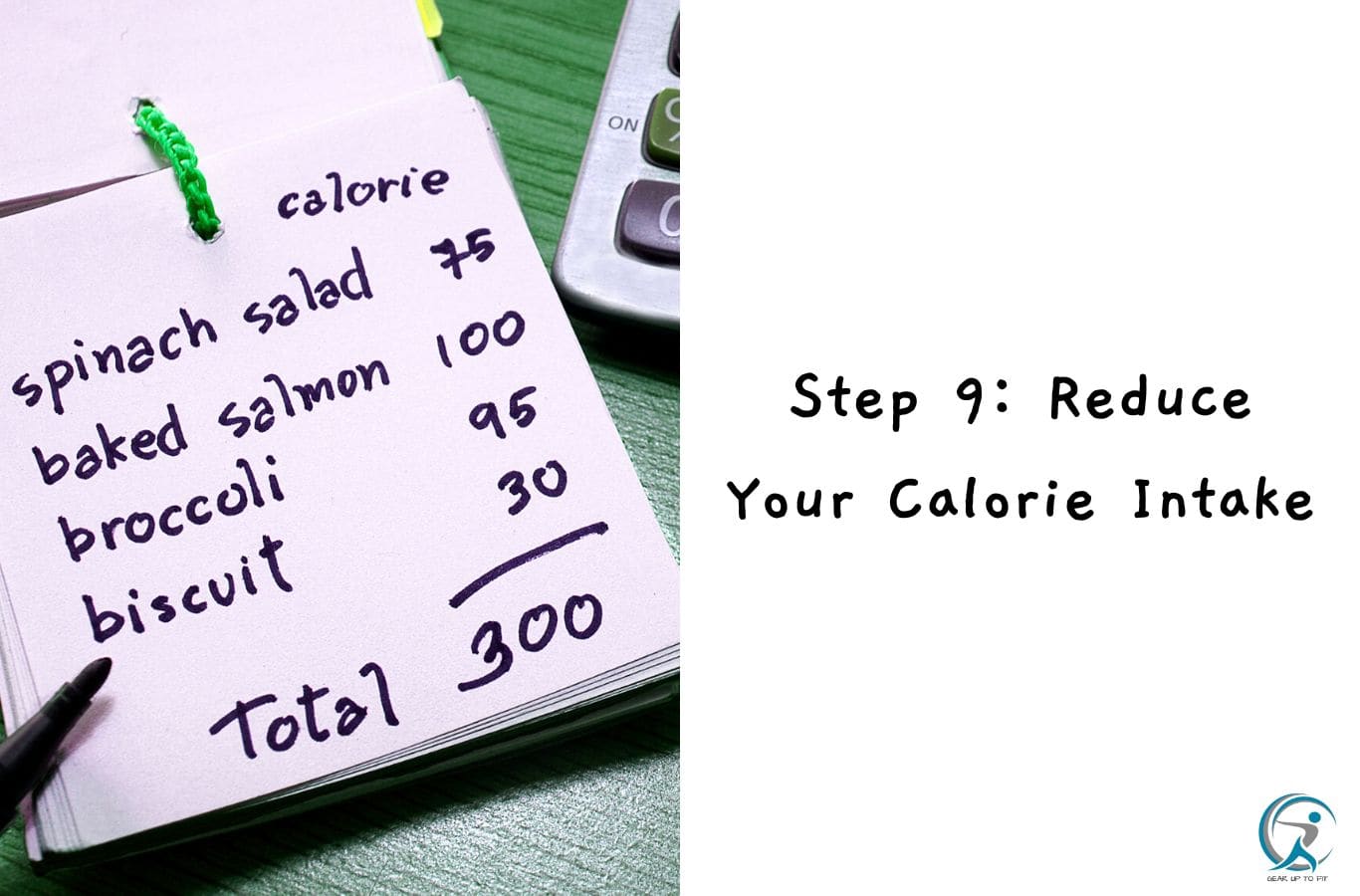 Eating a balanced diet is the key to losing weight in a week. The following tips can help you achieve this goal:
Eat more vegetables and fewer processed foods. A high-fiber diet will make you feel full, which will prevent binge eating and help with weight loss.
Consume 30 grams of fiber daily, either by eating lots of whole grains or adding supplements to your diet. This is especially important if you're trying to lose weight quickly because fiber can help increase metabolism by as much as 25 percent!
Drink plenty of water daily; it's good for your overall health and has been shown to reduce hunger cravings, making it easier for people trying not only to lose but maintain their weight.
Step 10: Track Your Food Intake and Exercise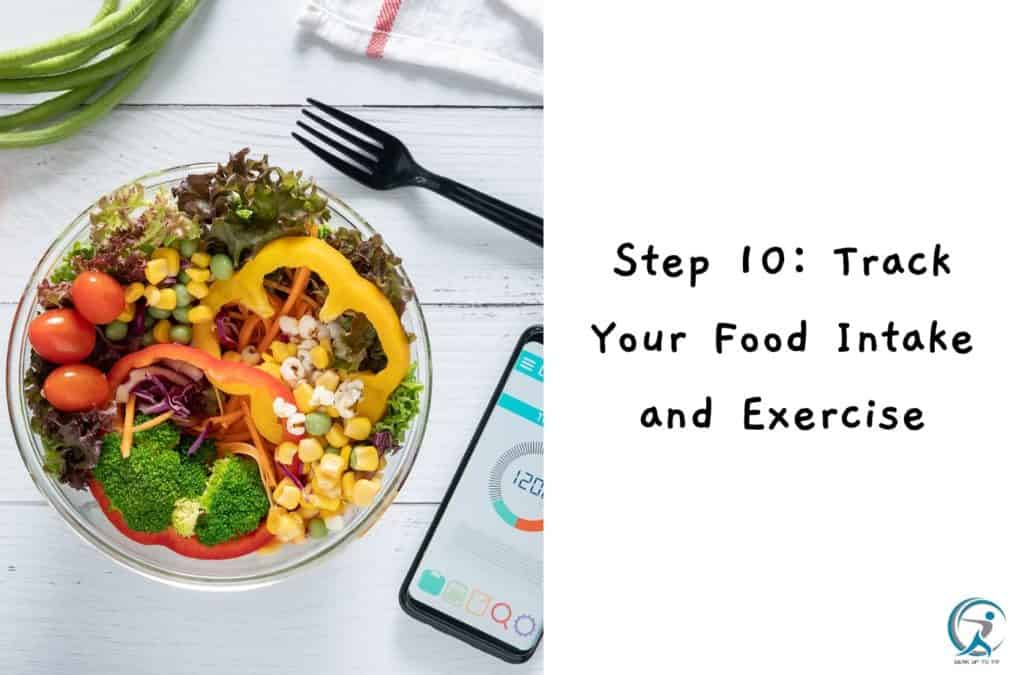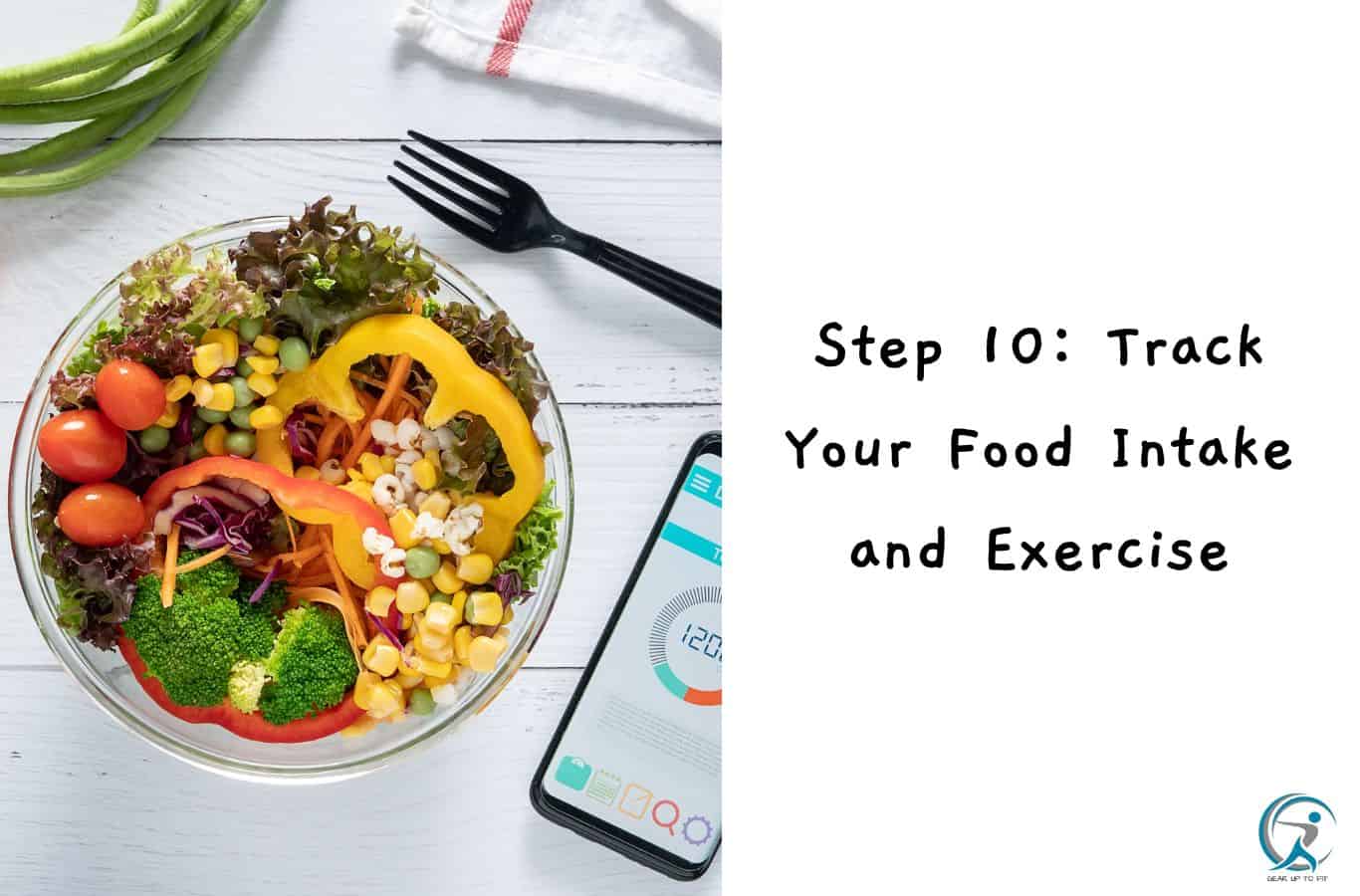 The final step of this weight loss process is to track your food intake and exercise. This will help you understand how much you're eating and whether or not you are burning the right amount of calories.
You can use an app like Myfitnesspal to track food intake, but it is also essential to keep a journal so that you can see how much progress has been made at the end of the week. If possible, I recommend taking progress photos as well so that when people ask how much weight was lost during this challenge, they have something concrete to show them!
This is a great fitness guide for people serious about losing weight in a week.
This is a great fitness guide for people serious about losing weight in a week. It's packed with everything you need to know, including:
Diet guidelines that help you lose weight fast.
Tips on the best exercises to burn fat in one week
There are ways to reduce your calorie intake without feeling hungry or deprived.
Conclusion
We hope you've found this guide helpful. Remember, if you want to lose weight in a week, staying consistent in your efforts is essential. It is also crucial that you choose healthy foods and exercise routines so that you can maintain your results for the long term. Always listen to your body when dieting or working out—if something doesn't feel right, stop doing it immediately!
FAQ on How to Lose Weight in a Week
How to lose weight in a week?
$0.99
as of October 2, 2023 10:31 am
$3.25
as of October 2, 2023 10:31 am
$3.73
as of October 2, 2023 10:31 am
as of October 2, 2023 10:31 am
Alex is a passionate fitness enthusiast dedicated to helping people lead healthier, more active lifestyles. He encourages small – sustainable changes over drastic transformations and works with people to create customized wellness plans. His mission is to help others benefit from the most effective methods available, sharing tips, strategies, and health & fitness tools on Gearuptofit.com to inspire people to live their best lives.