With the new year upon us, many are looking for ways to reboot their health and improve their lifestyles. Trying a detox diet can offer numerous benefits when done safely and correctly. This complete guide will teach you how to choose and follow a detox plan to start 2023 feeling your absolute best!
Have you been feeling sluggish, bloated, or generally unwell lately? Do you want to lose weight, boost energy, enhance digestion, clear your skin, or just hit the reset button after the holidays? A detox diet may be the perfect way to start fresh and optimize your health in the new year.
This comprehensive article explains what detoxing involves, outlines the preparation needed, and provides tips for choosing, following, and maintaining an effective detox diet plan. Read on to learn how to safely detox and experience the amazing benefits as you begin a happier, healthier new year!
What is a detox diet plan?
A detox diet is a deep cleanse for your body – a temporary eating plan designed to sweep away the junk and give your system a fresh start.
Imagine your organs are like the rooms in your home. Over time, toxins like processed foods, alcohol, medications, pollution, and stress tend to clutter them up, like messy kids strewing Legos and dirty socks all over their bedroom floors.
A detox diet works like a Marie Kondo-style massive cleanout session before the company arrives. You temporarily toss the toxin junk foods and nasty habits out, only allow in the good nutritional stuff, and give your organs a minute to self-reflect and renew.
Specific detox plans differ but generally focus on whole, fiber-rich fruits, vegetables, nuts, seeds, and clean proteins. Things like sugar, saturated fat, alcohol, gluten, and caffeine get boxed up and banished during the cleanse timeline, ranging from a few days to weeks.
The goal is to rest your liver, kidneys, skin, and other organs by limiting toxin intake while flooding your system with antioxidants and hydration. This allows your body's natural detox systems to play catch up and optimally filter out the accumulated gunk.
Advocates believe periodically hitting the reset button in this way helps clear brain fog, improves digestion, balances hormones, ignites energy, drops pounds, and kickstarts healthier habits. Think of a detox diet like an annual home deep clean – your bodily "rooms" will sparkle again!
This detox diet plan to regenerate your body after parties do not involve spending money in vain with "miracle plans" or avoiding eating for days. 
What are the Benefits of Detoxing for the New Year?
Benefits of Trying a Detox Diet Plan
Here are some of the evidenced-based benefits you may experience by trying a detox diet plan:
Accelerated weight loss
Improved digestion and reduced bloating
Increased energy and mental clarity
Better sleep quality
Balanced hormones
Hydrated and glowing skin
Controlled blood sugar levels
Reduced joint pain and inflammation
Improved immunity and fewer illnesses
A detox diet can help you start the new year feeling rejuvenated and ready to establish healthy habits.
How to Choose the Best Detox Diet for You
There are many detox diet plans to choose from. Consider your goals, lifestyle and food preferences when selecting one:
Juice cleanse: Drink only fresh vegetable and fruit juices for 3-5 days. Easy but can be low in protein.
Water fast: Consume only water for 12-72 hours. Very restrictive, so not recommended for beginners.
Intermittent fasting: Follow a daily 16:8 or 5:2 intermittent fast. More flexible and sustainable long-term.
Food-based cleanse: Eliminate processed foods, alcohol, gluten, dairy etc. and eat organic plant foods. Gentler detox approach.
Meal delivery detox: Companies like Sun Basket or Daily Harvest offer ready-made detox meals to your door. Convenient but can be pricey.
No matter which detox diet you choose, be sure to consult your healthcare provider first if you have any medical conditions.
What are the Risks and Precautions of Detoxing?
While detoxing can benefit many people correctly, it is essential to be aware of potential risks and take necessary precautions. Dehydration, electrolyte imbalance, nutrient deficiency, and muscle loss are risks associated with detoxing. To stay safe, it is recommended to consult with your doctor before starting a detox diet plan, choose a reputable program, follow instructions carefully, stay hydrated, consume enough calories and protein, and more. 
How to Choose the Best Detox Diet Plan for You?
Different types of detox diet plans are available, including juice cleanses, water fast, lemonade diet, and more. Each type has its pros and cons. To choose the best detox diet plan, consider your goals, preferences, budget, lifestyle, and other factors. It's crucial to find a plan that aligns with your needs and supports your well-being in the long term. 
How to Prepare for Your Detox Diet Plan?
Proper planning prevents problems down the road. Here are some tips for preparing to detox:
Set a clear intention and reasonable timeline
Stock up on allowed foods and get rid of temptations
Plan activities to distract you during detox
Tell friends and family you are detoxing and may need support
Begin eliminating caffeine, sugar, alcohol and processed foods in advance
Address any nutritional deficiencies before detoxing
Choose recipes and meal ideas for your detox plan
Get plenty of rest the week before you begin
How to Follow Your Detox Diet Plan?
Once you've chosen your detox plan and prepped your body, here are some tips for following it:
Stick to the detox timeline and rules diligently
Drink a minimum of 2 liters of water daily to flush toxins
Take supplements if recommended by your detox plan
Avoid strenuous exercise to prevent fatigue
Get at least 8 hours of sleep nightly
Destress through meditation, yoga, nature walks
Listen to your body and rest as needed
How to Maintain Your Results After Your Detox Diet Plan?
The hard work doesn't stop when your detox ends. Here are some tips for maintaining the benefits:
Gradually reintroduce foods like whole grains, meat, dairy
Continue emphasizing fruits/veggies, lean proteins, healthy fats
Drink herbal tea to avoid caffeine/alcohol crash
Consider intermittent fasting 1-2 times per week
Exercise regularly as energy returns but don't overdo it
Prioritize self-care and find a long-term stress management routine
Keep your gut healthy.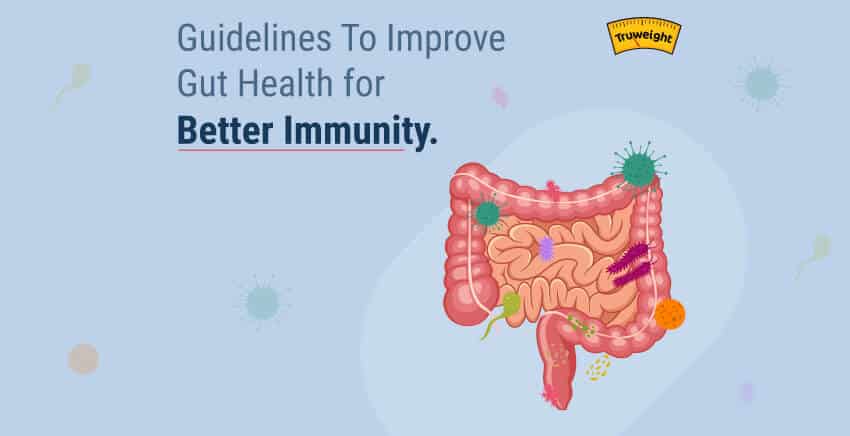 The bacteria in the intestine's entire structure protect your body from toxins entering the blood. Choosing foods that protect your intestinal flora and the intestine walls will do half the work. The other half will permanently exclude certain elements that generate inflammation, such as dairy and cereals.
You can learn more about how to take care of your intestine in this article.
Take a break (or completely ditch) toxins.
If you have come this far, the toxins you have been consuming have made you look for a detox diet plan to counteract them.
The best way to avoid detoxifying is to avoid alcohol, processed foods, and medications you don't need.
That is, prioritize natural foods as in a regular paleo diet, adding small foods that will enhance your body's natural mechanisms to detoxify and return to an ideal balance.
Detox diet plan
True to our philosophy, we leave you a detox diet plan with paleo recipes that are easy to follow because they are simple and tasty.
This plan combines the active ingredients of different nutrients to simultaneously stimulate various body cleansing mechanisms.
If there is a recipe that you do not like, no problem; follow the ecological premises, and consume fruits and vegetables in season, without cereals, dairy, or legumes. It will surely fit your detox plan and help you recover.
It should be noted that during the detox plan, you may notice something lazy the first two days (it is normal you are, using energy to clean) and then recover your energy until you feel full.
We wish you a healthy and athletic happy new year!
Recipes for your detox diet week
| | | | | | | |
| --- | --- | --- | --- | --- | --- | --- |
| Day 1 | Day 2 | Day 3 | Day 4 | Day 5 | Day 6 | Day 7 |
| Morning | Morning | Morning | Morning | Morning | Morning | Morning |
| 1 tablespoon of olive oil with lemon juice | 1 tablespoon of olive oil with lemon juice | 1 tablespoon of olive oil with lemon juice | Pineapple and ginger smoothie | Fruit smoothie (black grape, melon, and lemon juice) with green tea | Smoothie with banana, apple, strawberries, and a teaspoon of coriander | Kale, apple, and almond milk smoothie |
| Quinoa with apple and cinnamon | Banana, tangerine, and raspberry smoothie | Kiwi, lime juice, lamb's lettuce, spinach, and cucumber smoothie | Baked apples with cinnamon | Late | Late | Late |
| Black grape | Late | Late | Late | Tomato and cucumber salad with apple cider vinegar | Steamed beetroot, potato, and onion | Roasted Brussels sprouts with orange sauce |
| Late | Quinoa, arugula, tomato, and avocado salad | Mushrooms with garlic and parsley | Spinach, apple, raisin, and egg salad | Beefsteak tartare | Lamb liver, onion, and poached apple | Chicken with ginger and honey |
| Baked hake with lemon and butter | Grilled tilapia | Grilled sea bass | Grilled beef entrecote | | | |
| Night | Night | Night | Night | Night | Night | Night |
| Vegetable soup | Spinach and fresh cheese salad | Cream of zucchini | Steamed potato and broccoli with hard-boiled egg | Pumpkin and ginger cream | Baked artichokes and peppers | Monkfish broth with rice |
| Grilled chicken with oregano | Grilled monkfish with vinaigrette | Cheese and spinach omelet | Grilled tuna | Grilled tuna | Cod with tomato | Grilled prawns and clams |
After a week with this detox diet plan, you will notice a big difference in your metabolism and digestive system.
Conclusion: Start Your Healthiest Year Yet with a Detox Diet Plan
As you can see, trying a detox diet plan offers many benefits beyond just quick weight loss. With some planning and commitment, a detox is a great way to eliminate toxins, fight inflammation, boost energy levels, and establish healthy new habits for the new year.
Hopefully, this guide gave you tips for choosing and following a detox plan tailored to your needs. Check with your doctor before starting any new diet, especially if you have underlying health conditions.
Wishing you a happy, healthy start to the new year! Let us know if you try out a detox diet plan and how it goes.
Disclaimer: This content is for informational purposes only and not a substitute for medical advice. Always consult your primary care physician before making major diet changes.
Alex is a passionate fitness enthusiast dedicated to helping people lead healthier, more active lifestyles. He encourages small – sustainable changes over drastic transformations and works with people to create customized wellness plans. His mission is to help others benefit from the most effective methods available, sharing tips, strategies, and health & fitness tools on Gearuptofit.com to inspire people to live their best lives.