Almost everyone is looking for a detox diet plan to recover from the holidays after the end of the year.
We spend Christmas eating and drinking like there is no tomorrow. We started on December 24 and continued until January 6, giving everything and then we regret it.
But better not to regret it. Remember that what you eat between January 6 and December 24 is more important than what you eat between 24 and 6.
The important thing is to recover from excesses and return to a "normal" lifestyle, perhaps less festive but healthier.
That is why we have prepared a detox diet plan that will help you recover as quickly as possible.
What is a detox diet plan?
It is essential to mention that when we talk about a detox diet, we are not referring to a plan like the one you see in pharmacies or on television ads.
This detox diet plan to regenerate your body after parties does not involve spending money in vain with "miracle plans" or avoiding eating for days. You can achieve this by eating healthy and without trauma. The important thing is that you understand that a detox diet plan must follow specific guidelines to be effective.
The detoxification process to be sustainable over time must be done step by step, as you can see in this article.
But if you want to cleanse your body after you've overindulged, you should consider these things:
A detox diet plan is not a sum of juices.
Detox juices have many disadvantages if their consumption is not controlled for several reasons:
They present many deficiencies, especially those related to proteins and fats.
They are expensive juices considering that you can get the same benefits from eating fruits and vegetables.
You can suffer a significant rise in sugars that will not necessarily be positive for your body.
Keep your gut healthy.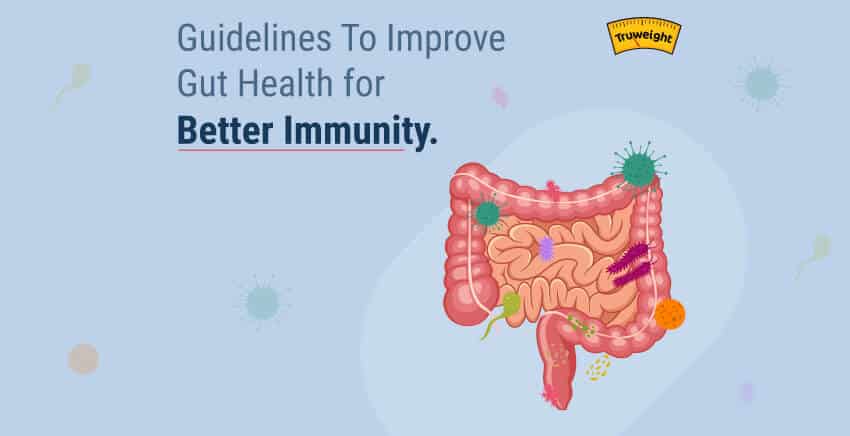 The bacteria that are part of the intestine's entire structure protect your body from toxins entering the blood. Choosing foods that protect your intestinal flora and the intestine walls will do half the work. The other half will permanently exclude certain elements that generate inflammation, such as dairy and cereals.
You can learn more about how to take care of your intestine in this article.
Take a break (or completely ditch) toxins.
If you have come this far, it is because the toxins you have been consuming have made you look for a detox diet plan to counteract them.
The best way to avoid detoxifying is to avoid alcohol, processed foods, medications that you don't need, among others.
That is, prioritize natural foods as in a regular paleo diet, adding small foods that will enhance the natural mechanisms of your body to detoxify and return to an ideal balance.
Detox diet plan
True to our philosophy, we leave you a detox diet plan with paleo recipes that are very easy to follow because they are simple and tasty.
This plan combines the active ingredients of different nutrients to stimulate various body cleansing mechanisms simultaneously.
If there is a recipe that you do not like, no problem, follow the ecological premises, consume fruits and vegetables in season, without cereals, dairy or legumes. It will surely fit your detox plan and help you recover.
It should be noted that during the detox plan, you may notice something lazy the first two days (it is normal you are, using energy to clean) and then recover your energy until you feel full.
We wish you a healthy and athletic happy new year!
Recipes for your detox diet week
| | | | | | | |
| --- | --- | --- | --- | --- | --- | --- |
| Day 1 | Day 2 | Day 3 | Day 4 | Day 5 | Day 6 | Day 7 |
| Morning | Morning | Morning | Morning | Morning | Morning | Morning |
| 1 tablespoon of olive oil with lemon juice | 1 tablespoon of olive oil with lemon juice | 1 tablespoon of olive oil with lemon juice | Pineapple and ginger smoothie | Fruit smoothie (black grape, melon, and lemon juice) with green tea | Smoothie with banana, apple, strawberries, and a teaspoon of coriander | Kale, apple, and almond milk smoothie |
| Quinoa with apple and cinnamon | Banana, tangerine, and raspberry smoothie | Kiwi, lime juice, lamb's lettuce, spinach, and cucumber smoothie | Baked apples with cinnamon | Late | Late | Late |
| Black grape | Late | Late | Late | Tomato and cucumber salad with apple cider vinegar | Steamed beetroot, potato, and onion | Roasted Brussels sprouts with orange sauce |
| Late | Quinoa, arugula, tomato, and avocado salad | Mushrooms with garlic and parsley | Spinach, apple, raisin, and egg salad | Beefsteak tartare | Lamb liver, onion, and poached apple | Chicken with ginger and honey |
| Baked hake with lemon and butter | Grilled tilapia | Grilled sea bass | Grilled beef entrecote | | | |
| Night | Night | Night | Night | Night | Night | Night |
| Vegetable soup | Spinach and fresh cheese salad | Cream of zucchini | Steamed potato and broccoli with hard-boiled egg | Pumpkin and ginger cream | Baked artichokes and peppers | Monkfish broth with rice |
| Grilled chicken with oregano | Grilled monkfish with vinaigrette | Cheese and spinach omelet | Grilled tuna | Grilled tuna | Cod with tomato | Grilled prawns and clams |
After a week with this detox diet plan, you will have noticed a big difference in your metabolism and digestive system.
Want to lose weight? Want a diet plan that actually works? This simple and powerful eBook guide will show you how to lose weight the right way, with the right information and free advice.
Alex is a passionate fitness enthusiast dedicated to helping people lead healthier, more active lifestyles. He encourages small – sustainable changes over drastic transformations and works with people to create customized wellness plans. His mission is to help others benefit from the most effective methods available, sharing tips, strategies, and health & fitness tools on Gearuptofit.com to inspire people to live their best lives.