This article aims to help you learn about the different types of fitness available to you and what they can do for you!
There are many different kinds of fitness, and the type you choose depends on your goals and how much time you have to invest in them. Before analyzing the different fitness types, let's answer the foundational question of what fitness is?
What is Fitness?
The Merriam-Webster dictionary defines fitness as "the quality or state of being fit."
Fitness can be defined as: "the ability to perform daily activities without undue fatigue or pain." This means that you can do what you need to do in your day-to-day life without suffering from any significant discomfort. It also implies that you have adequate energy to complete tasks efficiently.
I will start with the basics, and then I'll move on to more advanced stuff later. So let's begin!
Different types of fitness
Fitness is a broad term that can describe the ability to perform physical activity, or it can refer to health and well-being. This article will look at the four main types of fitness: cardiovascular, muscular strength, flexibility, and endurance.
Cardiovascular fitness
Cardiovascular fitness is the ability of our heart and blood vessels to deliver oxygen-rich blood to our cells. When we are physically active, our cells need more oxygen to produce the energy we need for movement. The cardiovascular system is responsible for delivering this oxygen through blood flow.
Cardiovascular fitness is an essential component of overall fitness because it helps us stay healthy and perform everyday tasks with ease. When we have a strong cardiovascular system, our heart can pump blood throughout our body more efficiently, getting tired less quickly during physical activity. Additionally, having a good level of cardiovascular fitness can help reduce the risk of developing health problems such as heart disease or stroke.
Muscular strength Fitness Type
A strong muscular system is essential for overall fitness and health. Muscular strength is the ability of a muscle to generate force, and it can be improved through regular exercise. There are many muscular strength exercises, including weightlifting, squats, and pushups.
It's important to start slowly when beginning a new strength-training program and gradually increase the workouts' intensity and duration. It's also essential to ensure that you're well-hydrated and properly fueled before working out. And be sure to give your muscles time to recover between workouts; 48 hours is typically recommended.
Flexibility fitness type
The flexibility fitness type is a physical activity category that includes yoga, tai chi, and qigong. These practices are often referred to as "mind-body" or "spiritual" exercises because they involve the mind and the body. The most common form of this class is yoga, which involves stretching, deep breathing, meditation, and relaxation. Yoga is considered by many to be the best overall form of physical exercise for health and well-being. It has also been shown to reduce stress and anxiety. Other flexibility exercises include martial arts such as karate, taekwondo, and judo; sports like gymnastics, dance, ballet, and cheerleading.
Endurance Fitness Type
Endurance Fitness Type people tend to be the happiest with their workouts. They love being active and find it easy to stick with exercise. An hour of cardio is no problem for them, and they prefer it to strength training any day.
If you're an Endurance Fitness Type, your workouts may have slowed down a bit over the years, but you've been pretty consistent about exercise throughout your life. You enjoy traditional cardio activities like jogging, biking, hiking, swimming, and group fitness classes that involve aerobics or dance. You may even compete in marathons or triathlons.
The endurance fitness type is the most common type you see. This person is usually in their late thirties to early fifties. They are in excellent physical condition but tend to be a little high-strung. They are not as concerned with health but more with exercise efficiency and energy conservation. Their workouts are often very intense and occasionally dangerous. They have a difficult time slowing down and relaxing.
Different types of exercise
Aerobic Exercise
This type of exercise is characterized by a continuous, steady-paced movement that increases your heart rate and requires you to breathe harder. Examples include running, swimming, cycling, rowing, cross country skiing, walking, and dancing. Aerobic exercise improves the oxygen supply to working muscles and helps remove carbon dioxide from the bloodstream.
The exercises are low-impact that increases the number of calories burned per hour. Aerobic exercise strengthens your heart and lungs, builds stamina, and burns fat. Examples include walking, jogging, swimming, cycling, dancing, skiing, rowing, and cross country running. Aerobic exercise has many benefits, including:
Improves cholesterol levels
Lowers blood pressure
Reduces stress
Helps lower risk of diabetes
Strengthens bones
Builds muscles
Strength Training
Strength training is a type of resistance training that focuses on building muscle strength. It involves lifting weights or using resistance bands for various muscle groups (arms, legs, back, abs, chest) to build strength and endurance. The goal of this kind of exercise is to increase the size and strength of your muscles. Because of its emphasis on strength, strength training is considered more important than aerobic exercise for improving muscle tone and increasing bone density.
Weight Training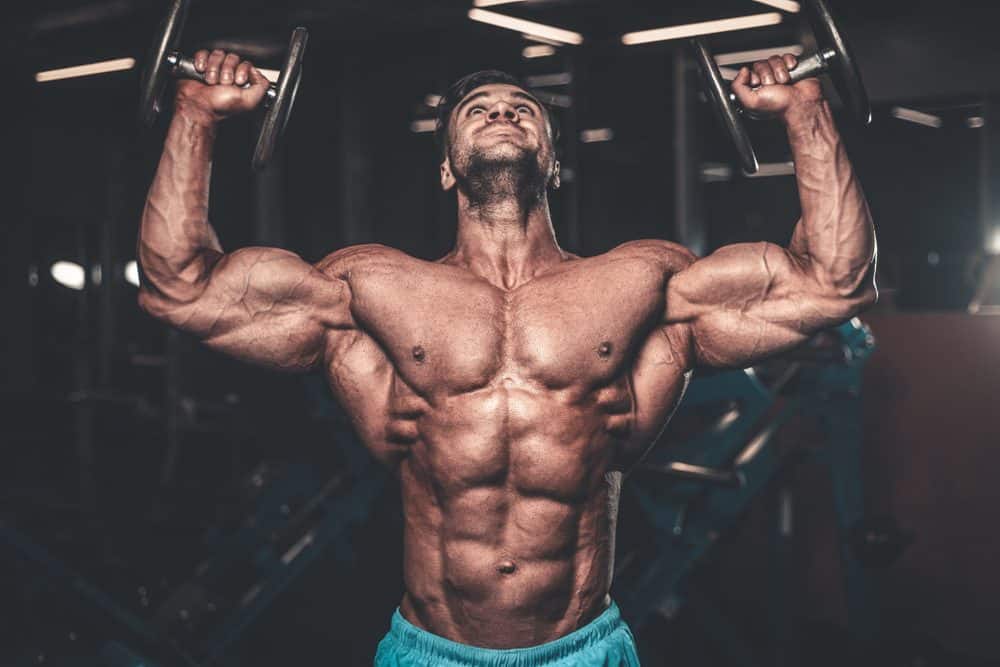 Weight training is one of the best exercises to improve your muscular strength and physical fitness. It's a great way to increase your muscle mass, and it can also help you burn fat and lose weight. Weight training is also a great way to improve your bone density and reduce your risk of injuries. However, it is essential to note that not all weight training is the same, so be sure you take the time to research what weight training will work best for you.
Resistance training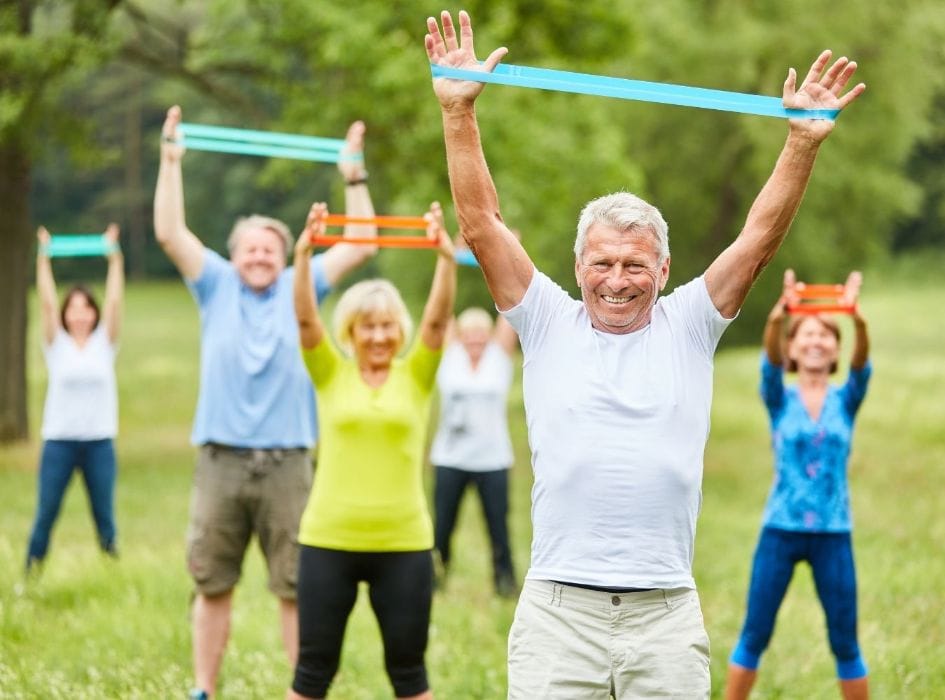 Resistance training is a form of strength and conditioning exercise which uses resistance to improve muscular strength, endurance, flexibility, balance, coordination, reaction time, and bone density. It can be done using free weights or weight machines. Resistance training may also include bodyweight exercises such as push-ups, pull-ups, squats, lunges, jumping jacks, burpees, etc. It may involve elastic bands, medicine balls, kettlebells, sandbags, weight plates, dumbbells, barbells, or other equipment.
The American College of Sports Medicine (ACSM) defines resistance training as "a type of physical activity that involves repeated muscle contractions against an external load." The ACSM further states that "the purpose of resistance training is to increase skeletal muscle mass and strength by developing size, shape, and strength of individual muscle groups."
Cardio workout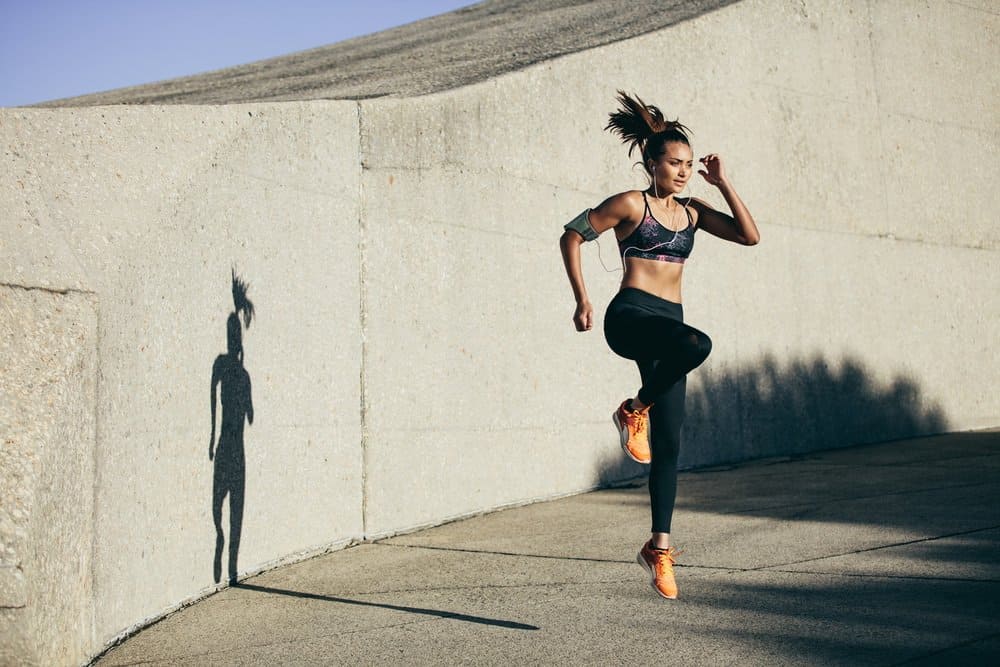 A cardio workout is a form of exercise that includes aerobic activity, such as jogging or swimming. Cardiovascular exercises are those in which the body uses oxygen to produce energy and include activities like walking, running, biking, rowing, jumping rope, dancing, swimming, and other similar forms of physical exertion. It can be used for general fitness purposes, weight loss, or muscle building.
The term "cardio" comes from cardiorespiratory training, where cardio refers to cardiovascular (heart-related) exercise, while respiratory refers to breathing techniques. The word "aerobic" means "with air," referring to the need for oxygen during the process. Aerobics may also refer to an exercise regimen consisting essentially of aerobics; however, this usage is now obsolete.
Intense exercise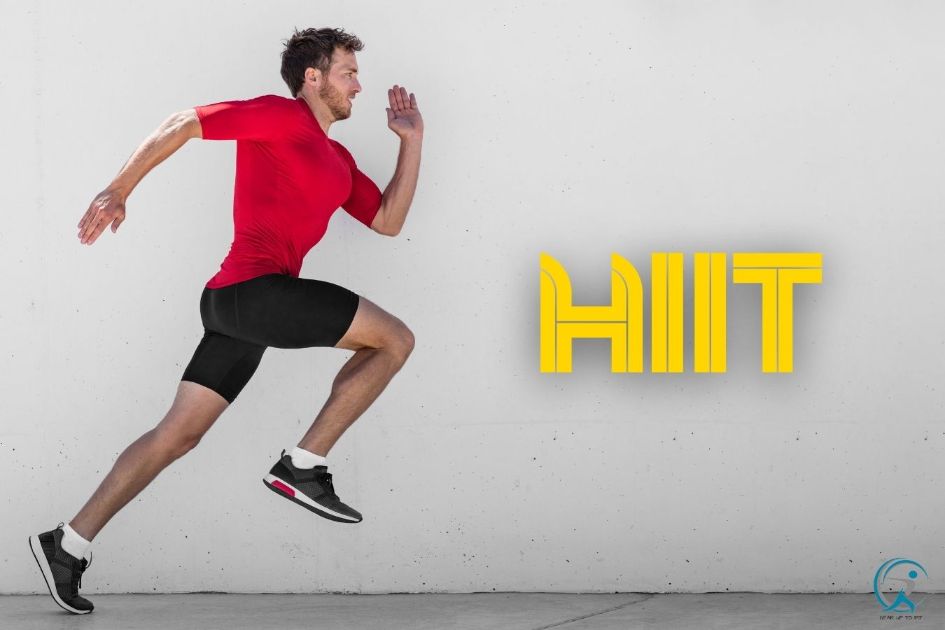 This type of exercise causes a marked increase in the rate of oxygen consumption (VO2) and carbon dioxide production (VCO2). This is due to an increased demand for energy, which is met by increasing blood flow to working muscles. In order to maintain arterial oxygen saturation, the amount of oxygen delivered to each milliliter of blood must be increased. The mechanism that accomplishes this task is called "oxygen transport" and is carried out by hemoglobin molecules within red blood cells.
High-Intensity Interval Training (HIIT) is the most popular type of intense exercise. HIIT involves alternating periods of high-intensity aerobic activity with short rest intervals. During these brief periods of recovery, your body uses more oxygen than usual. After several such bouts, you will have built endurance and improved cardiovascular fitness.
Muscle strengthening
Muscle-strengthening refers to the process of building up your muscles' strength. To do this, you need to lift weights, perform calisthenics (exercise routines based on stretching), or do some other kind of resistance exercise. If you want to build up your muscles, you should work out three times per week. You'll find out what works best for you by trying out different kinds of workouts.
Flexibility
Flexibility exercises stretch muscles, tendons, ligaments, and joints. Stretching before exercising will make it easier for your muscles to move freely when you start your workout routine.
Balance
Balance exercises train your brain's ability to control movement and stability. You'll learn how to stay balanced even if you lose your footing with practice. This makes you better able to avoid falling during normal daily activities.
Bone Health
Bone health is essential for good overall health. A strong skeleton protects your internal organs and supports your muscles and nerves. Bones grow stronger with age; however, they become weaker if you don't get enough calcium, vitamin D, protein, and certain minerals. Regular exercise helps keep bones healthy.
Joint Flexibility
Joint flexibility exercises help prevent injury and promote healing after surgery. They also help reduce pain and stiffness caused by arthritis.
Static stretching
This is a great way to warm up before you start your workout. It helps loosen the muscles and joints, making it easier to move properly during exercise. Stretching also improves blood flow, which can help prevent cramps in the legs or feet.
Stretching is an essential part of any fitness routine because it works on all muscle groups. You should do at least 10 minutes of static stretching after each workout, especially if you are working out with weights.
Balance/Core Workout
Balance and core workouts are designed to improve balance and stability, which helps prevent injuries. These workouts may involve yoga poses, Pilates, tai chi, or other forms of movement.
Cardio Kickboxing
A cardio kickboxing workout combines aerobic and strength training into one workout. It includes punching bags, jump ropes, medicine balls, pushups, squats, planks, lunges, jumping rope, pull-ups, sit-ups, and more!
Bodyweight Exercises
Bodyweight exercises can be done anywhere at any time. They don't require equipment, and they can be used as a warm-up before an intense workout or cool down after it. Examples of bodyweight exercises include burpees, mountain climbers, plank walks, pushup variations, side planks, squat jumps, step-ups, and wall sits.
Yoga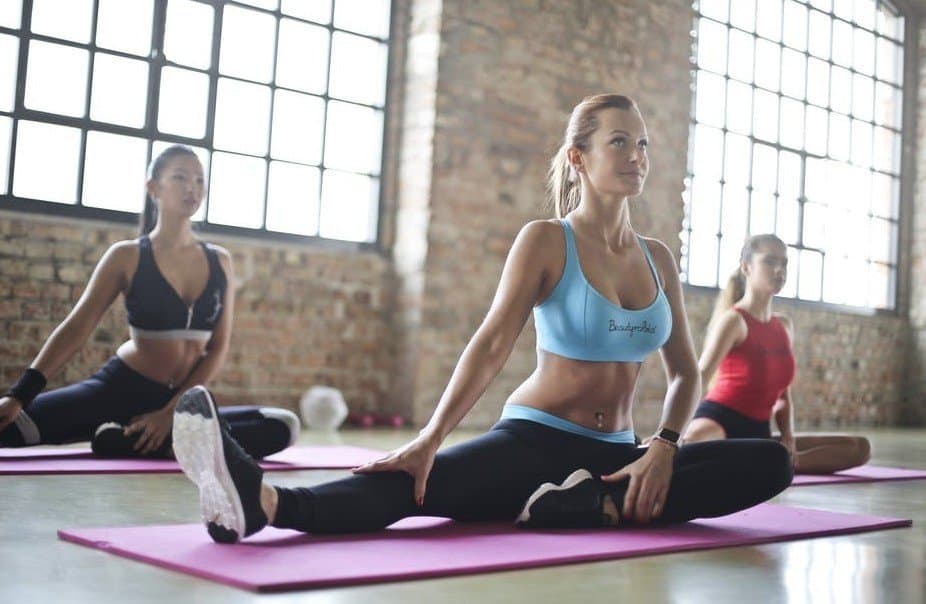 Yoga is a great way to relax and stretch out your muscles. It also strengthens your entire body and improves flexibility.
Yoga is a system of physical postures, breath control, and meditation developed by India's ancient spiritual tradition of Hinduism. Yoga was originally practiced to attain union with God. Over time, yoga became more secularized and grew into various styles. Many yoga schools include Iyengar, Bikram, Ashtanga, Kundalini, Vinyasa, Jivamukti, Anusara, Sivananda, Kripalu Hatha, Power, Yin, Restorative, and others.
Yoga combines stretching, strengthening, and relaxation. In addition to these elements, it also incorporates deep breathing exercises, meditation, and chanting. Some studies have found that yoga can help reduce stress levels improve flexibility, balance, posture, and muscular endurance.
Why do we need to work out?
We all know that working out will help us get fit, but there are some additional benefits to staying active. Research shows that people who regularly exercise have lower risk factors for health problems such as diabetes, high blood pressure, obesity, and cardiovascular disease. In addition, regular physical activity has been shown to reduce stress levels, boost self-esteem, and improve sleep quality. Finally, exercising boosts our immune system and reduces the risk of cancer, dementia, depression, anxiety, and osteoporosis.
How much should I work out?
There is no set amount of time per day that you must spend on your workout routine. However, if you want to lose weight, you should aim to exercise 30 minutes every day. If you're trying to gain muscle mass, you should work out three times per week. When you first start your workout routine, it's essential to ensure that you're not overdoing it. You could end up injuring yourself or burning out. So, when you begin your workout program, start slowly and gradually add more time during each session.
What kind of workout should I do?
When choosing what kind of workout to do, you should consider your goals and how often you plan to work out. For example, if you're looking to shed pounds, you might choose a low-impact workout like yoga or Pilates. On the other hand, if you'd like to bulk up, you might opt for a high-intensity workout like circuit training or kettlebells. Regardless of your goals, remember that consistency is critical. It takes 21 days to form a habit, so make sure you stick to your workout schedule even if you feel tired or sore.
Coclusion
The variety of lifestyles, attitudes, and goals surrounding fitness may seem confusing at first. But don't worry—you don't have to become an expert in everything fitness-related to be healthy. If you pick a few things and stick with them, you will be sure to reap the benefits of improved health and wellness. Whether you prefer the social aspect of a gym or the less intimidating solitude of home exercise, there's something for everyone in the world of fitness—it's up to you to find what works best for you!
Alex is a passionate fitness enthusiast dedicated to helping people lead healthier, more active lifestyles. He encourages small – sustainable changes over drastic transformations and works with people to create customized wellness plans. His mission is to help others benefit from the most effective methods available, sharing tips, strategies, and health & fitness tools on Gearuptofit.com to inspire people to live their best lives.