Magnesium is an essential mineral that our bodies require to function properly. It helps maintain healthy bones, muscles, and heart health. Check out the best magnesium supplements of 2023.
Magnesium is an essential mineral that helps build bones and muscles. It also helps regulate blood pressure, heart rate, and muscle contractions. It is found naturally in nuts, seeds, beans, and whole grains. Besides, magnesium is also available in supplement form.
The importance of Magnesium Supplements
Magnesium supplements are available in a variety of forms. They include magnesium oxide, magnesium hydroxide, magnesium chloride, magnesium citrate, and magnesium sulfate.
Magnesium oxide is the most common supplemental form (about 60 percent elemental magnesium). It is inexpensive and provides a relatively large amount of essential magnesium per pill (about 60 percent). However, it may have a laxative effect because only a tiny portion of the magnesium is absorbed.
Milk of magnesia contains magnesium hydroxide. It has a high water solubility but usually causes diarrhea when used as a supplement (20 to 30 percent elemental magnesium).
Magnesium chloride (12 percent elemental magnesium) is available in topical preparations as an antiperspirant or for relief from muscle cramps. On the other hand, magnesium lactate (12 percent essential magnesium) has less of a laxative effect than other forms. Typically helps to treat indigestion, heartburn, or upset stomach. They are both highly soluble.
Magnesium citrate is absorbed well and is commonly used as a laxative (10 to 20 percent elemental magnesium).
Moreover, magnesium gluconate has a high percentage of absorption. However, it contains only about 5 percent elemental magnesium. It may be better tolerated than some other forms of magnesium.
Magnesium Supplements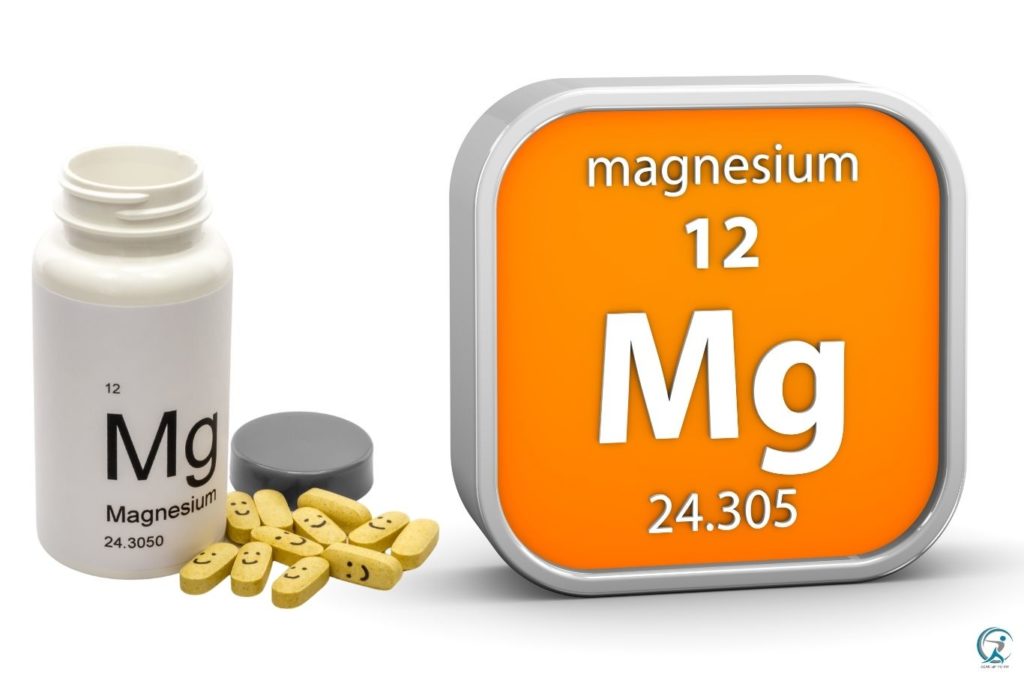 Magnesium supplements are an excellent idea to take if you have any health issues because magnesium is an essential mineral that the body cannot produce. It is necessary for over 300 biochemical reactions within the body. Besides it affects many physiological processes, including muscle and nerve function, blood glucose maintenance, and bone strength.
To ensure you get the magnesium your body needs to function at its best, choosing a supplement that will provide you with the highest quality magnesium is essential. Here we will examine the best magnesium supplements of 2022 to determine which brands offer the highest quality supplement.
Ranking the best magnesium supplements of 2023
The following are the top 10 magnesium supplements on the market today.
Trace Minerals Liquid Mega-Mag
Trace Minerals | Mega-Mag 400 mg Liquid Magnesium Chloride | Supports Normal Heart Health, Calm Mood, Digestion, Sleep | Helps with Muscle Cramps | 30 Servings, 4 fl oz (1 Pack)
MEGA MAGNESIUM – 400mg high potency, rich, natural, bioavailable concentrated source of liquid magnesium chloride with full spectrum ionic trace minerals that act as natural co-factors in a low sodium formula
72+ UTAH SEA MINERALS – Our proprietary ConcenTrace gently evaporated from the Great Salt Lake offers high absorption ionic trace minerals from one of the richest mineral sources on earth
DOSAGE INSTRUCTIONS – Day 1-3: 20 drops daily (.2tsp) Break it down into 4-5 drops in your water, juice, coffee, etc. with each meal or snack. | Day 4-6: 20 additional drops daily. Break it down to taste preference in your water, juice, coffee, etc. with each meal or snack. | Day 7-10: 20 additional drops daily. Break it down to taste preference in your water, juice, coffee, etc. with each meal or snack. | Day 10+: Up to 80 drops daily. Dilute to taste preference
FEEL THE DIFFERENCE – Pure ingredients you can trust to perform from America's #1 Trace Mineral Supplement Brand
HIGHEST QUALITY & MAXIMUM ABSORPTION – Always 3rd party tested for purity, potency and quality (including for heavy metals) in USA, unflavored, vegan, gluten free, kosher, Non-GMO Project
Liquid magnesium has various products, including vitamins, minerals, protein powders, and more.
Trace Minerals Mega-Mag Mineral Supplement features an ideal balance of all essential minerals with a high absorption rate. One serving provides over 70 minerals in a highly concentrated form to ease the stress on your digestive system. A liquid formula supports cellular enzyme activity with its easily assimilated form.
Mega-Mag by Trace Minerals Research is nature's answer to the trace mineral needs of animals. If your animals are deficient in minerals, this enhanced Formula will help build strong immune systems, maintain optimum health and wellness, and encourage healthy cell growth.
Metagenics Ultra-Calcium with Vitamin D3
Calcium plays an essential role in maintaining strong bones and teeth. Calcium can be hard to get enough of in your diet so supplementation may be necessary. This calcium supplement from Metagenics provides 1,500 mg of calcium and 400 IU of vitamin D3.
Metagenics D3 5000 + K helps metabolize vitamin D from the liver into an active form that the body can use. This Formula also supports normal blood coagulation, works as a controller of inflammation and immune response, and improves calcium absorption to help build strong bones.
NOW Foods Liquid Magnesium
Now Foods makes some of the highest quality supplements on the market. The specific supplement – NOW Liquid Magnesium with Trace Minerals addresses magnesium deficiencies that may occur because of the stress of everyday life. Unlike other oral magnesium supplements, this water-soluble formula can be taken on an empty stomach.
Magnesium supports the normal function of muscles and nerves, helping to regulate blood sugar levels, energy production, protein synthesis, and the carbohydrate metabolism process—Vegetarian Formula.
Nature Made Magnesium Citrate
Sale
NOW Supplements, Liquid Magnesium with Trace Mineral, Nervous System Support*, 8-Ounce
NERVOUS SYSTEM SUPPORT*/400 mg MAGNESIUM PER 3 SERVINGS: NOW Liquid Magnesium with Trace Minerals is a mineral concentrate sourced from the Great Salt Lake and produced by using a proprietary solar evaporation process.
WITH IONIC TRACE MINERALS: This process also removes 99% of the naturally occurring sodium, while preserving its remaining 72 naturally occurring Trace Minerals in their bioavailable ionic forms.
CERTIFICATIONS/CLASSIFICATIONS: Non-GMO, Keto Friendly, Dairy Free, Egg Free, Made without Gluten, Nut Free, Soy Free, Vegan/Vegetarian
GMP Quality Assured: NPA A-rated GMP certification means that every aspect of the NOW manufacturing process has been examined, including our laboratory/testing methods (for stability, potency, and product formulation).
Packaged in the USA by a family owned and operated company since 1968
Nature Made offers several different forms of magnesium, including citrate powder and tablets. A citrate version is an excellent option because the body easily absorbs the body instead of other magnesium supplements. You can take this product daily or as needed.
Nature Made Magnesium Citrate 250 mg is magnesium's pure, trusted strength. Each soft gel provides 250 mg of elemental magnesium, sourced from US soils. . Magnesium citrate is more bioavailable than other forms of magnesium. It is an essential mineral necessary for muscle function, energy metabolism, and bone health natural fat absorption.
Solgar's Natural Calm
Solgar Chelated Magnesium, 250 Tablets - Supports Nerve & Muscle Function - Promotes Healthy Bones - Vital for Cellular Energy Release - Non-GMO, Vegan, Gluten Free, Dairy Free - 62 Servings
Promotes Healthy Bones; Magnesium helps to regulate calcium transport and absorption; By stimulating the secretion of the hormone calcitonin, it aids the influx of calcium into bone and promotes optimal bone mineralization
Essential Mineral; Magnesium is a poly-active major essential mineral; It works with ATP to release the energy needed to fuel most reactions in the body; Magnesium also supports healthy nerve and muscle function
Optimal Absorption; This formulation provides a patented form of chelated magnesium to help support optimal absorption and assimilation
Gluten, Wheat & Dairy Free; Solgar Chelated Magnesium is non-GMO, vegan and free of: gluten, wheat, dairy, soy, yeast, sugar, sodium, artificial flavor, sweetener, and color
The Gold Standard: For over 70 years, Solgar has been committed to quality, health, and well-being. Our mission is to create the finest nutritional supplements in small batches, through tireless research, using only the finest raw materials
If you want a safe and natural way to relax, try taking a magnesium supplement. Solgar makes a calming supplement that comes in both liquid and tablet form. Both contain 200 mg of magnesium.
Jarrow Formulas Epsom Salt
There are many benefits to taking Epsom salt baths, such as relaxing sore muscles, relieving stress, and improving sleep. One of the side effects of these baths is that they help absorb toxins. Taking magnesium supplements before entering the bath will increase the absorption rate of the salts.
Nordic Naturals' Calcium + Magnesium
Nordic Naturals Magnesium Complex - 90 Capsules - 225 mg Magnesium - Brain & Heart Health, Mood, Energy, and Muscle Relaxation - Non-GMO, Vegan - 30 Servings
WHY MAGNESIUM - As a cofactor required in numerous enzymatic reactions, magnesium plays a critical role in energy production, DNA synthesis, healthy muscle function, cell signaling, and functions essential for brain & heart health.
THREE FORMS OF MAGNESIUM - Magnesium Complex is a blend of three highly absorbable forms of the essential mineral magnesium: magnesium glycinate, magnesium aspartate, and magnesium taurinate.
BETTER ABSORPTION - In addition to demonstrating superior absorbability, the magnesium chelates in this formula are well tolerated and less likely to cause digestive upset than certain other forms of magnesium.
PURITY GUARANTEED - Everything we make is third-party tested, surpassing the strictest international standards for purity & freshness. This product is non-GMO, certified vegan, and contains no artificial colors or flavors.
ETHICAL INNOVATION - Nordic Naturals has always been at the forefront of sustainable & ethical practices in the natural products industry. Through science & innovation, we are committed to delivering safe, effective nutrients for optimal wellness.
There are numerous benefits to getting enough calcium and magnesium into your diet. Still, if you don't eat dairy and aren't taking a multi-vitamin, you could benefit from calcium plus magnesium supplements. This product contains 600 mg of calcium and 420 mg of magnesium.
Nature's Bounty Magnesium
No products found.
A high percentage of Americans are deficient in many people need extra magnesium for heart and bone health, energy production, and relief from occasional constipation.
There's no debate: We all can use more magnesium daily! That's why we're excited about our new Nature's Bounty Magnesium. This plant source of magnesium comes in a deliciously natural orange flavor you'll love, and it mixes easily into your cup of juice or water. The good news doesn't stop there, though: We love the value you'll get when you choose the value-size container of 100 tablets. So join us in getting more magnesium – it's naturally good for life!
Doctor's Best High Absorption Magnesium
Sale
Doctor's Best High Absorption Magnesium Glycinate Lysinate, 100% Chelated, Non-GMO, Vegan, Gluten & Soy Free, 100 mg, 240 Count
MULTIPLE HEALTH BENEFITS - Doctor's Best High Absorption Magnesium supports bone density & muscle relaxation, promotes healthy sleep, helps maintain a normal, regular heartbeat and improves overall cardiovascular health.*
BETTER ABSORPTION - Our products are made with TRAACS, The Real Amino Acid Chelate System, a patented form of bioavailable magnesium that is chelated to optimize bioavailability. Chelated magnesium ensures easier and faster absorption.*
"NOT BUFFERED" FORMULA - Doctor's Best High Absorption Magnesium is made with "not buffered" formula with 200mg magnesium per serving. "Not buffered" means our products are not mixed with less expensive and less absorbable magnesium oxide.
COMBAT MAGNESIUM DEFICIENCY - As many as 75% of Americans are deficient in magnesium, Doctor's Best High Absorption Magnesium helps bridge the gap and counteracts age-related magnesium depletion.
TRUSTED AND PURE - Vegan, Non-GMO, Gluten-Free and Soy-Free. Doctor's Best High Absorption Magnesium is crafted with care, offering a clean and reliable supplement for your well-being.
Doctor's Best High Absorption Magnesium Glycinate Lysinate is 100% chelated for maximum absorption and will not cause the laxative effects of non-chelated magnesium.
Our formula is 100% from vegan, non-GMO whole foods sources in a 100% soy and gluten-free manufacturing facility. Many medicines and health conditions deplete magnesium levels, so supporting your body's natural levels with a reliable, high-quality magnesium supplement can help you feel more energized and relaxed.
Swanson Organic Elemental Chloride Tablets
Swanson Magnesium 200 Milligrams 250 Capsules
NATURAL SUPPORT: Swanson's premium magnesium supplement features a powerful mineral for your overall health and wellness using ingredients you can trust
POWERFULLY PURE: Our supplement delivers 400mg magnesium per serving to help meet your daily magnesium needs. It is specially formulated for safe and effective wellness support
DOSAGE INSTRUCTIONS: Our wellness supplements offer everyday solutions for an enhanced mind, body, and home using only the purest ingredients. For best results, take two capsules per day with food and water.
OUR QUALITY COMMITMENT: For nearly 50 years, Swanson has delivered science-backed health products worldwide. Each wellness supplement is made in our GMP certified facilities, and our purity and potency testing includes independent third-party labs.
MONEY BACK GUARANTEE: At Swanson, we guarantee that every health product is made from the purest, freshest ingredients. If you aren't satisfied with any product(s) purchased within the last 30 days, return the unused portion to us for a full refund.
Who should buy magnesium?
Magnesium is an essential nutrient that helps boost energy levels, improve moods, help prevent migraines, and even increase bone density. Magnesium supplements may be beneficial for some people who fall into these categories. Among these conditions is male hypogonadism (low testosterone levels) Kallmann syndrome. There are plenty of testosterone boosters available for men who want to increase their levels naturally. However, some people may find that they need an estrogen blocker instead.
Older men with low magnesium levels are at greater risk for having lower androgen levels than younger men. Taking a magnesium supplement may help them raise their testosterone levels. If you have insomnia, magnesium may be helpful for you. Magnesium is essential for healthy bones, but recent research shows that low blood concentrations of magnesium may play a critical role in causing insomnia. For this reason, some people use magnesium supplementation to help them get better rest at night.
It may be helpful for restless leg syndrome (RLS), which causes an intense urge to move one's legs during restful periods. However, there has been no research into whether magnesium supplements improve RLS symptoms.
How we ranked
We reviewed the top 10 best magnesium supplements based on their ability to provide easily adjustable doses. Magnesium supplements should be taken with meals to avoid gastrointestinal upset.
Some products also include iron, zinc, calcium, vitamin D, and potassium. We looked at how easy it was to adjust the dose and checked out the ingredients list to ensure no potentially harmful substances.
Benefits of Magnesium Supplements
Magnesium supplements used to be called 'nature's aspirin' because it has so many pain-relieving properties. Magnesium is extraordinary, and it is the cheapest and most common of minerals. It can benefit hypertension, kidney disease, irregular heartbeat, migraines, sleeping problems, and premenstrual syndrome. And that's just for starters…
Besides, magnesium supplements are very helpful in treating bone health, mental health, natural ingredients, physical performance, and more.
Magnesium supplements are necessary for bone health. It is an essential part of the human skeletal system. Magnesium helps keep calcium in the bones where it helps form them and make them strong. When magnesium levels are low in the bloodstream, your body will take what it needs from your bones.
Magnesium plays a role in mental health as well as physical health. It helps with anxiety, depression, insomnia, ADHD, and other mental disorders.
Magnesium is an essential mineral with many benefits. Food is the most effective way to get magnesium, especially dark-green leafy vegetables, whole grains, nuts, seeds, and legumes. However, some people don't get enough magnesium in their diet.
Other health benefits of magnesium include:
Promotes healthy bones and teeth
It helps maintain normal heart rhythm
Reduces the risk of diabetes
Increases insulin sensitivity
Relieves anxiety and stress
Boosts immunity
Magnesium Deficiency
When you don't get enough magnesium in your diet, your muscles will become weak and spasm easily. If you have frequent muscle spasms or cramps, or tense muscles that won't relax, you could be deficient in magnesium. Magnesium is also crucial for regulating blood pressure and heart rhythm. Low levels can contribute to irregular heartbeats and high blood pressure. It also plays a role in blood sugar control. If you have diabetes, taking magnesium supplements regularly can regulate your glucose levels and improve how well your body processes sugar.
Magnesium is involved in more than 300 biochemical reactions in the body, including protein synthesis, muscle and nerve function, blood glucose control, and blood pressure regulation. It also helps promote normal bone formation. Magnesium also plays a vital role in the production of energy.
Some of the health conditions associated with magnesium deficiency include:
Brain – Headaches/migraines; insomnia; depression; anxiety; confusion; fatigue; poor memory; irritability
Cardiovascular – Blood pressure; irregular heartbeat; arrhythmia
Digestive – Constipation/diarrhea; nausea/vomiting
Musculoskeletal – Pain
Nervous System – Irritability/anxiety/insomnia/mood swings
Renal – Frequent urination or loss of bladder control
Other – Asthma attacks; tremors or muscle twitches due to low calcium levels
What you need to know about magnesium supplements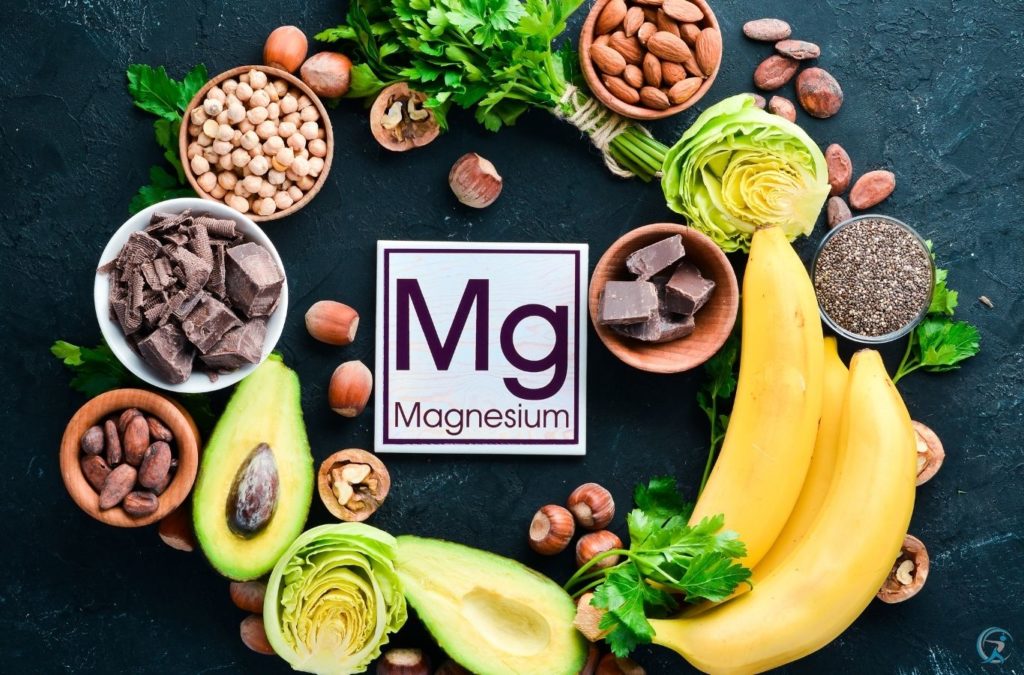 There are several types of magnesium supplements. They all contain varying amounts of the mineral, depending on their recommended dosage. Magnesium is typically sold in chelated magnesium citrate, magnesium glycinate, orotate, and magnesium taurate.
These forms are absorbed better by the body than other forms of magnesium, so they are recommended for use when trying to increase your intake of the mineral.
Many of the best magnesium supplements on the market come from food sources. Whole grains, nuts, and vegetables are rich in magnesium.
In addition to its role as a cofactor for enzymes involved with energy metabolism, magnesium helps maintain healthy bones and teeth. It can help prevent heart disease by lowering blood pressure and helping to regulate cholesterol levels. And it may play a role in preventing or treating depression and anxiety disorders.
Recommended Dietary Allowances (RDA)
Your RDA for magnesium is 400 milligrams per day. That's about half of what most Americans consume on average. But there's no specific upper limit set for this mineral.
You need your age, gender, and other factors.
If you have a family history of high blood pressure or heart disease, getting more than the recommended daily allowance may be beneficial. Consult with your doctor before taking any additional magnesium supplements.
We wanted to find out if there were any supplements the user could adjust to get just enough magnesium without having too high a dose.
We prefer taking our supplements at dosages between 50mg and 150mg daily because splitting larger doses makes them easier to consume throughout the day. However, if you're willing to experiment with different dosing levels, feel free to go ahead and use whatever works best for you!
Magnesium doses were either too high or too low for products on Google's organic results pages. Moderate dosages are essential for optimal absorption. Very high dosages are not absorbed because you cannot take too much at once.
We then removed any product that didn't provide at least 100% of its daily value for magnesium alone. Despite being one of the most popular supplements sold online, Solaray Calcium Magnesia Zinc did not make the grade because they were too expensive for consumers at $40 per bottle. Since these extra ingredients make it hard for you to adjust your magnesium dose, you'll need to be careful not to exceed recommended amounts of calcium and zinc when using them.
How we rate magnesium supplements?
We rated magnesium supplements by their cost per serving (mg) and whether they were available in a soluble or insoluble form. Magnesium citrate was better than magnesium oxide because it costs less per mg but has similar effects.
Magnesium salts like magnesium citrate and magnesium glycinate rely on your stomach acids to break down their molecules and release the magnesium ions for easier digestion and faster absorption. However, they're less effective at reducing gastric acid levels than insoluble magnesium supplements.
Metal oxides absorb stomach acids, which means they could potentially be harmful if eaten by someone who has low levels of gastric juice (stomach acid).
We then add any remaining ingredients back into our bowl (minus the salt) until everything has been mixed. Magnesium comes in several forms, including tablets, powders, chews, and liquids. Combining these different types makes for an even easier way to consume magnesium than taking just one type.
Because they contain too much sugar, Natural Vitality Calm gummies are examples of several different magnesium supplements that didn't make the top 10 list because of their excessive sugar levels.
Recommended dosage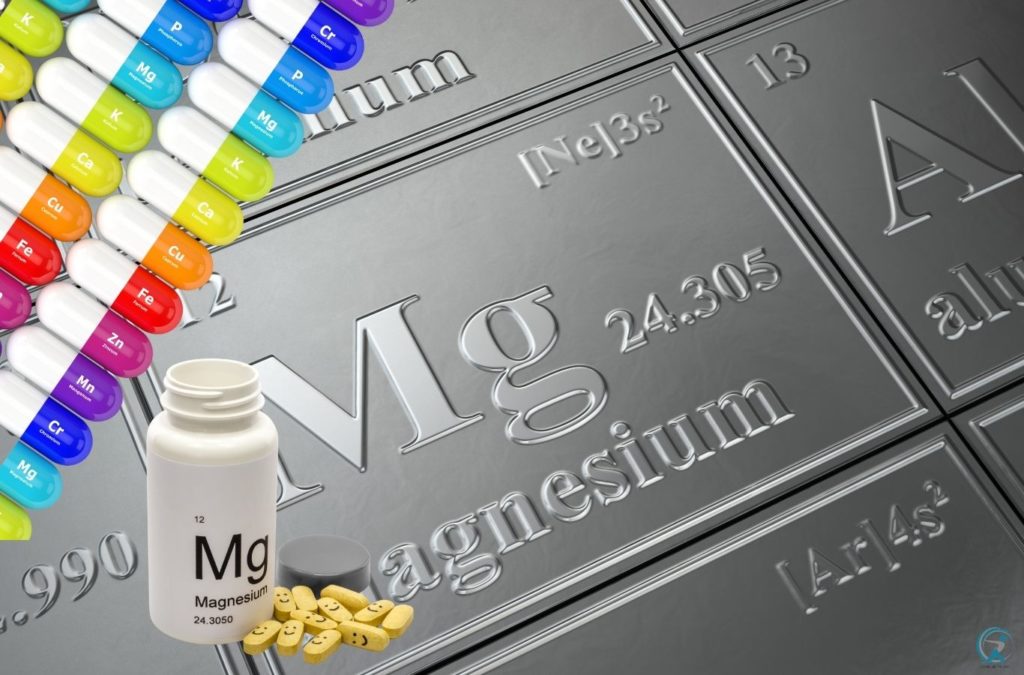 Thus far, research is limited. Most studies use around 300 to 500 mg of magnesium per day. The tae kwon do study discussed earlier used a dose of 10 mg of magnesium per kilogram of body mass so that a 150-pound male would take a dose of 680 mg of magnesium per day.
These by-weight formulas help compensate for the fact that more prominent people need a larger dose of medication to get the same effect as a smaller person. Recall that the absorption of magnesium is related to the amount you take. If you tried to take 400 mg of magnesium all at once, your body would not absorb it as well as if you'd split that dose into four or five daily portions (Of course, this doesn't stop some studies from taking this exact approach the insomnia study on elderly patients conducted in Iran used a straight 500 mg bolus before bed. In practice, this means that less than the total dosage was absorbed.
Keep in mind that your own needs might be lower if your diet is better than average. Indeed, if your diet is good enough, you probably don't even need a magnesium supplement. The recommended upper limit of magnesium intake from supplements is 350 mg per day for healthy people without a deficiency.
Side effects of Magnesium Supplements
As a water-soluble nutrient that's ubiquitous in many kinds of foods, the human body is well-equipped to tolerate a range of magnesium intakes.
Magnesium is an essential nutrient for the human body. Magnesium plays a role in more than 300 biochemical reactions in the body. It is necessary to maintain normal bones and teeth, helps regulate muscle and nerve function, promote normal blood pressure, support the immune system, and keep the heart rhythm steady. Magnesium also helps regulate blood sugar levels, promotes normal blood clotting, supports protein synthesis, and helps in energy metabolism.
Magnesium is absorbed best when combined with foods that contain some Vitamin C since Vitamin C increases magnesium absorption. The recommended daily intake for adults between ages 19-30 is 400 milligrams per day with an upper limit of 350 milligrams per day. People older than 30 years are recommended to consume 420 milligrams per day with no upper limits set. However, these are not complex numbers as it depends on individuals' needs based on their diet and lifestyle choices.
The most common side effect of long-term magnesium supplementation is diarrhea which might be caused by
1) excess magnesium intake
2) taking magnesium together with calcium supplements
3) magnesium oxide (one of the cheapest forms of magnesium).
Other less common side effects include nausea, vomiting, weakness, excessive thirst or urination, weight loss, or gain.
The problem with taking magnesium supplements is you are not getting all of the nutrients your body needs. Magnesium can bind to other nutrients and block them from being absorbed by your body, making it harder for you to get the full benefits of those nutrients. Also, if you take too much of any supplement, your body will excrete what it doesn't need. Taking too much magnesium can lead to diarrhea and abdominal cramping.
Conclusion
The best magnesium supplements of 2022 will help you get the most bang for your buck. Magnesium is an essential mineral that helps maintain muscle function, protects against heart disease, and promotes bone health. It also plays a role in maintaining normal blood pressure levels.
However, many people don't consume enough magnesium, leading to fatigue, constipation, and other symptoms. To ensure you're consuming enough magnesium, try to eat foods high in magnesium, such as nuts, beans, leafy greens, fish, whole grains, and dark chocolate.
Alex is a passionate fitness enthusiast dedicated to helping people lead healthier, more active lifestyles. He encourages small – sustainable changes over drastic transformations and works with people to create customized wellness plans. His mission is to help others benefit from the most effective methods available, sharing tips, strategies, and health & fitness tools on Gearuptofit.com to inspire people to live their best lives.