Discover the best protein powders for muscle gain. Learn about the benefits of whey, casein, plant-based proteins, and creatine supplements.
Are you on a quest for Hercules-esque muscles but feel lost in the protein powder jungle? Fear not, valiant gym warrior! We've scoured the land for the best protein powders to maximize your gains. Whey protein isolate, plant-based proteins, and even egg protein have been cut. So, grab your shaker bottle, and let's dig into these muscle-building marvels that'll have you flexing like a pro in no time!
Definition of Protein Powders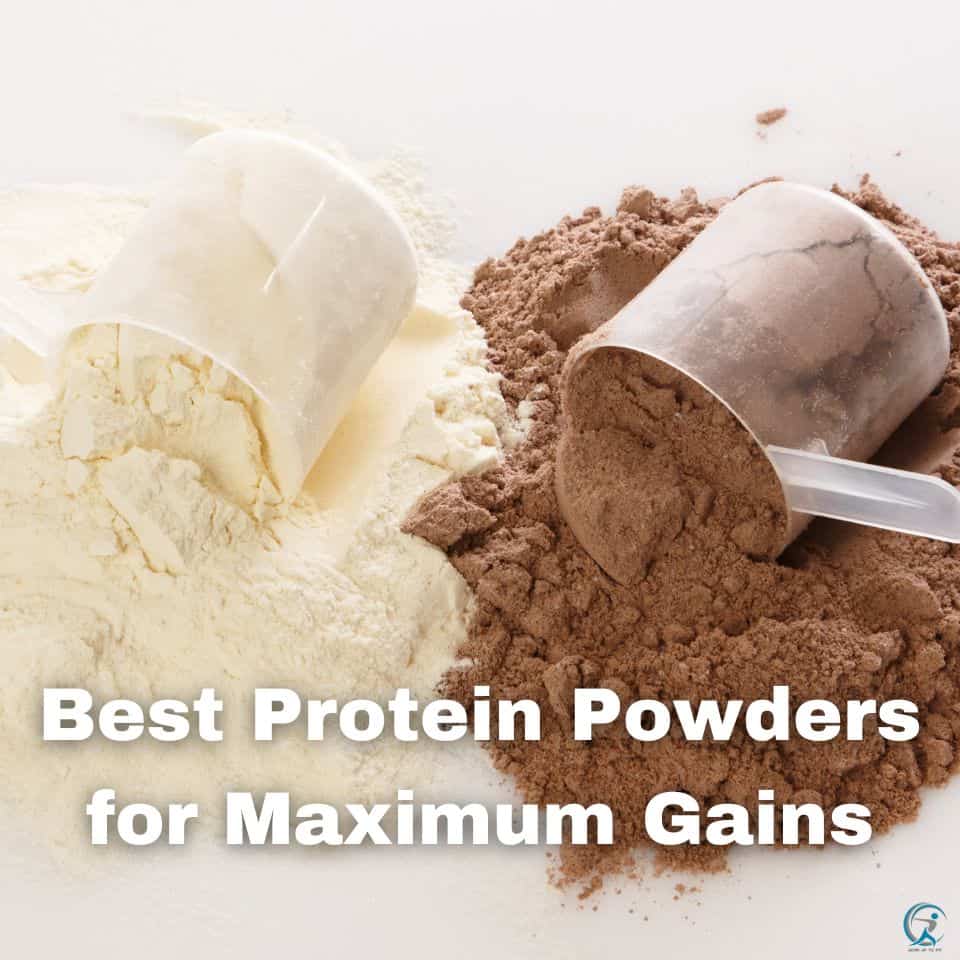 Protein powders are dietary supplements that provide your body with concentrated amounts of protein in a convenient form. They are typically made from whey, casein, or plant-based sources such as pea, soy, or hemp. Protein powder supplements come in various forms, including concentrates and isolates.
Importance of Protein in Muscle Gain
Protein is a macronutrient that is essential for building lean muscle mass. When you exercise, your muscles undergo small tears and require amino acids (the building blocks of protein) to repair themselves properly. If your body doesn't get enough protein through diet alone, taking a high-quality protein powder supplement can be beneficial in helping your muscles recover and grow faster.
It's worth noting that the amount of protein needed varies depending on factors such as age, gender, weight, activity level, and fitness goals. However, as a general rule, consuming 1-1.5 grams of protein per pound daily is recommended if you're training hard to build muscle mass.
Overview of Best Protein Powders for Muscle Gain
The best type of protein powder depends on personal preference and dietary restrictions. Whey-based proteins are the most popular due to their high biological value (how efficiently the body absorbs them). In contrast, plant-based proteins are ideal for vegans and those who are lactose intolerant. It's important to note that while protein powders are a convenient way of adding protein to your diet, they should not replace whole-food protein sources such as chicken, fish, and eggs.
Ideally, you want to get most of your daily protein requirements from whole foods but use supplements to reach your daily intake goals if needed. In the following sections, we will examine the different types of protein powders available and which ones are the best for muscle gain.
Check out: Ranking the Best Tasting Protein Powders of 2022
Best Protein Powders for Muscle Gain
Whey Protein Powders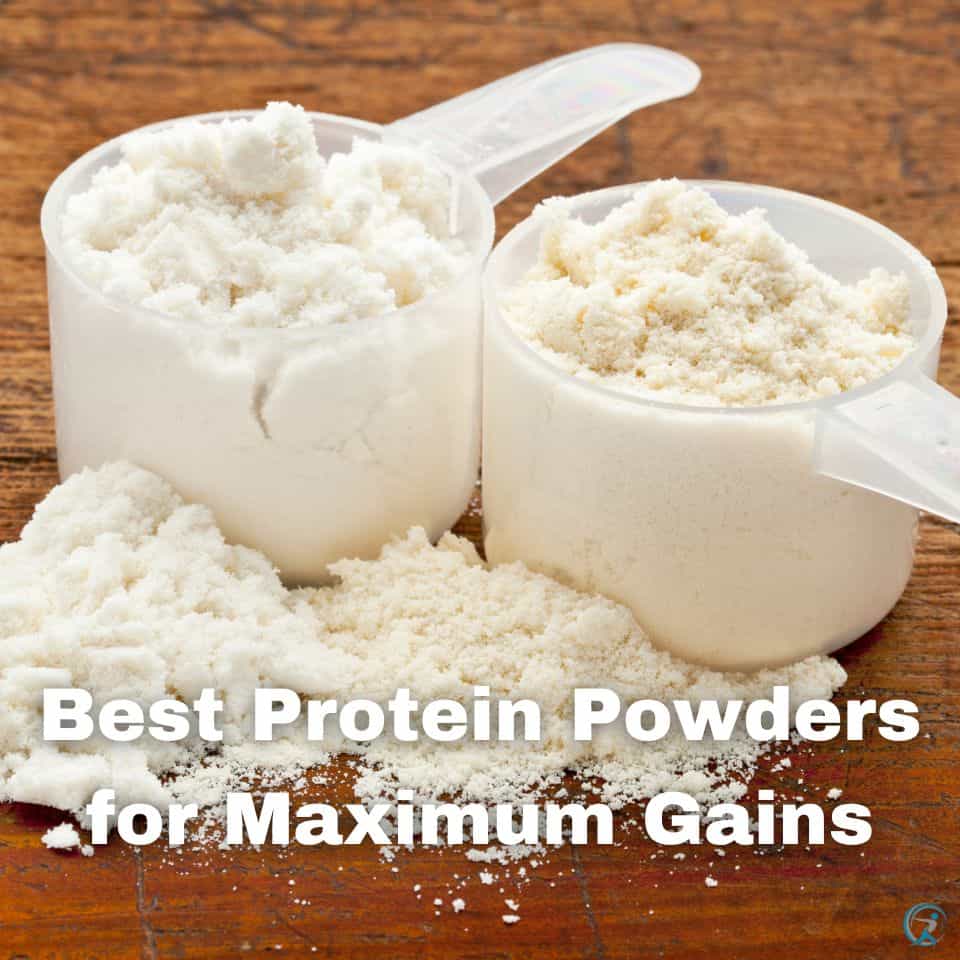 The Definition and Benefits of Whey Protein
Whey protein is a highly popular protein supplement for muscle gain. It is a byproduct of cheese production and is the liquid portion that remains after milk coagulates. It contains all nine essential amino acids necessary for muscle growth and repair and three branched-chain amino acids (BCAAs), which are especially important in promoting muscle growth.
One of the main benefits of whey protein powder is its fast absorption rate, making it ideal for post-workout recovery. This means that it can quickly deliver nutrients to your muscles when needed most, helping to reduce muscle damage caused by exercise and improve recovery time.
Studies have also shown that whey protein can help to increase strength and lean body mass when paired with resistance training. This is due to its high concentration of leucine, which has been shown to stimulate muscle protein synthesis.
Types of Whey Protein Powders (Concentrate, Isolate, Hydrolysate)
Three main types of whey protein powders are concentrated, isolated, and hydrolysate. Whey concentrate contains varying levels of protein (usually between 70-80%) and some lactose and fat.
It tends to be the cheapest option but may not be suitable for lactose-intolerant people. Whey isolate undergoes additional processing to remove most lactose and fat content.
This results in a higher protein concentration (usually around 90%). It can be a good option for those with lactose intolerance or who want more protein per serving.
Whey hydrolysate undergoes further processing than isolate, breaking down the proteins into smaller peptides for faster absorption. Hydrolyzed whey may be more rapidly absorbed than other forms but tends to be more expensive.
Comparing the three types of whey protein powders: Concentrate, Isolate, and Hydrolysate.
| Features | Whey Protein Concentrate | Whey Protein Isolate | Whey Protein Hydrolysate |
| --- | --- | --- | --- |
| Protein Content | 70-80% | 90-95% | 80-90% |
| Lactose Content | Moderate | Low | Very Low |
| Fat Content | Moderate | Low | Very Low |
| Carbohydrate Content | Moderate | Low | Very Low |
| Digestion Speed | Moderate | Fast | Very Fast |
| Processing Method | Ultrafiltration | Microfiltration | Enzymatic Hydrolysis |
| Taste and Texture | Creamier, Richer | Lighter, Smoother | Bitter, Less Creamy |
| Allergenic Potential | Moderate | Low | Very Low |
| Cost | Lower Cost | Higher Cost | Highest Cost |
| Best For | General Use | Lactose Intolerant | Fast Absorption |
This table provides an overview of the differences between whey protein concentrate, isolate, and hydrolysate. Each type of protein powder has unique features that cater to different needs and preferences.
Top Whey Protein Powders for Muscle Gain
Many options are available when selecting a whey protein powder for muscle gain. Some of the best whey protein powders include Optimum Nutrition Gold Standard 100% Whey, Dymatize Iso-100, and BSN Syntha-6.
These products offer high-quality protein sources and are well-reviewed by athletes and consumers alike. It's essential to consider factors like taste, cost, and ingredient quality when selecting a whey protein powder for muscle gain.
Additionally, some brands may be better suited to specific goals or dietary needs (such as vegetarian or gluten-free). It's always a good idea to consult a healthcare professional before starting new supplements or dietary changes.
Comparing the top whey protein powders for muscle gain.
| Product Name | Type | Protein per Serving | BCAAs per Serving | Calories per Serving | Lactose Content | Key Features | Approximate Price |
| --- | --- | --- | --- | --- | --- | --- | --- |
| Optimum Nutrition Gold Standard 100% Whey | Blend (Isolate, Concentrate) | 24g | 5.5g | 120 | Low | Trusted quality, great taste, easy mixing | $30 (2 lbs) |
| Dymatize ISO 100 | Isolate | 25g | 5.5g | 120 | Very Low | Fast absorption, gluten-free, lactose-free | $30 (1.6 lbs) |
| MuscleTech NitroTech | Blend (Isolate, Peptides) | 30g | 6.9g | 160 | Low | Added creatine, quick absorption, multi-phase protein blend | $35 (2 lbs) |
| Myprotein Impact Whey Isolate | Isolate | 22g | 4.5g | 90 | Very Low | Low carb, low fat, wide variety of flavors | $25 (2.2 lbs) |
| BSN SYNTHA-6 | Blend (Isolate, Concentrate, Micellar Casein) | 22g | 5g | 200 | Low | Amazing taste, versatile blend for muscle recovery | $35 (2.9 lbs) |
This table highlights the top whey protein powders for muscle gain, providing information on the type of whey, protein content, BCAAs, calories, lactose content, key features, and approximate price. This helps you choose a protein powder based on your preferences and requirements. Prices may vary depending on the retailer or available discounts.
Check out: Ranking the Best Creatine for Men
Casein Protein Powders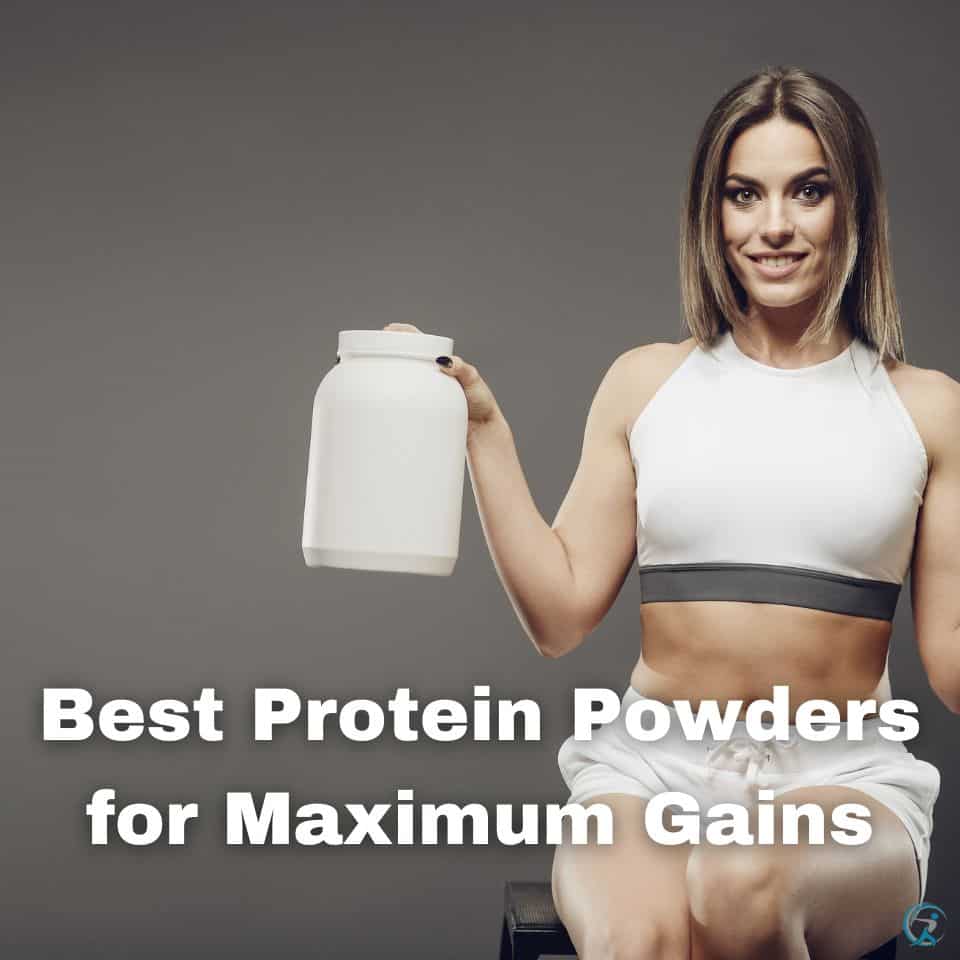 Definition and Benefits of Casein Protein
Casein is a type of protein commonly found in milk. It is a slow-digesting protein, meaning it takes longer for the body to break down and absorb than whey protein.
This makes casein protein ideal for use as a meal replacement or before bed, since it can provide the body with a sustained release of amino acids. In addition, casein contains all nine essential amino acids needed for muscle growth and repair.
It is also high in calcium which supports healthy bones and teeth. Casein has been shown to increase muscle protein synthesis, decrease muscle breakdown, and improve overall body composition.
Check Out: Ranking the Best Protein Shakes
Comparison of Whey Protein and When to Take it
Whey protein is often considered the king of protein powders due to its fast digestion rate and high levels of branch-chain amino acids (BCAAs). However, casein has benefits that differentiate it from whey. Casein is absorbed slowly by the body over several hours, providing a steady supply of amino acids throughout the day or night when taken before bed.
One study found that consuming both whey and casein proteins together can lead to greater muscle growth compared to taking either protein alone. This shows that combining these two types of proteins can synergistically affect muscle building.
The best time to take casein protein powder depends on an individual's fitness goals. If someone wants sustained nourishment throughout the day or before bed, they should take casein at those times instead of when they need quick absorption into their bloodstream.
Top Casein Protein Powders for Muscle Gain
Optimum Nutrition Gold Standard 100% Casein
Sale
Optimum Nutrition Gold Standard 100% Micellar Casein Protein Powder, Slow…
PACKAGING MAY VARY – New look, with the same trusted quality
SLOW DIGESTING – A great option between meals or at bed-time to support muscle recovery overnight
MICELLAR CASEIN – 24 grams of a high-quality, slow-digesting, anti-catabolic protein to help support the recovery process and achieve your health and fitness goals
SATIETY – Helps you feel full and support your weight management goals
3-4 grams carbs, 1 gram sugar, and 1 gram fat
This product contains 24 grams of slow-digesting micellar caseins per serving and 9 essential amino acids. It is also gluten-free and has a delicious creamy taste.
Dymatize Elite Casein 
Sale
Dymatize Elite Casein Protein Powder, Slow Absorbing with Muscle Building Amino…
25 grams of protein from 100% micellar casein, a sustained-absorbing protein for prolonged muscle…
5 grams of BCAAs, including 2.3 grams of L-Leucine per serving for muscle support and recovery
Ideal for overnight sustained muscle growth and repair, or other extended periods of time between…
Provides a sustained release of muscle building amino acids to support muscle growth and recovery
4 lbs of Dymatize Elite 100% Micellar Casein Rich Chocolate Protein Powder (50 Servings)
This product is rich in micellar casein and contains 24 grams of protein per serving. It also includes digestive enzymes to help break down and absorb the protein more efficiently.
MusclePharm Combat 100% Casein
No products found.
This product contains 28 grams of protein per serving and added digestive enzymes to maximize absorption. It is also free from artificial flavors, colors, or sweeteners.
Overall, casein protein powders are an excellent option for sustained nourishment throughout the day or before bed. They offer unique benefits that differentiate them from whey protein powders, making them a valuable addition to any fitness regimen.
Check Out: Ranking the Best Protein Powder for Weight Loss Female
Plant-Based Protein Powders
Definition and Benefits of Plant-Based Proteins
Plant-based protein powders are becoming increasingly popular among fitness enthusiasts and athletes as an alternative to animal-based protein powders. Plant-based proteins are derived from sources such as peas, hemp, rice, and soy, making them suitable for vegetarians and vegans. These protein supplements are also known for their beneficial health properties due to their high fiber content, essential vitamins, minerals, and antioxidants.
Unlike animal-based protein powders that may contain hormones or antibiotics used in farming practices, plant-based proteins are cleaner sources of nutrition without any harmful additives. Furthermore, plant-based proteins are easier on the digestive system than animal-derived proteins.
Types of Plant-Based Proteins
Pea Protein Powder: Pea protein powder is a highly digestible source of plant-based protein. It contains all nine essential amino acids necessary for muscle growth and repair. Pea protein is also rich in branched-chain amino acids (BCAAs), which help reduce muscle fatigue after exercise.
Hemp Protein Powder: Hemp protein powder is made from hemp seeds that contain 20 essential amino acids, including omega-3 fatty acids, that can help reduce inflammation in the body. Hemp protein is highly digestible and easily absorbed by the body.
Rice Protein Powder: Rice protein powder is derived from brown rice, making it hypoallergenic against common allergens like soy or dairy products. Rice protein contains all eight essential amino acids for building lean muscle mass.
Soy Protein Powder: Soy has been a popular source of plant-based protein for decades due to its high nutritional value containing all nine essential amino acids required by the human body. It has also been found to promote cardiovascular health by lowering LDL cholesterol levels.
Top Plant-Based Proteins for Muscle Gain
Optimum Nutrition Gold Standard 100% Plant-Based Protein Powder
Sale
Optimum Nutrition Gold Standard 100% Plant Based Protein Powder, Gluten Free,…
24 grams of plant protein per serving
Expertly crafted to provide premium muscle support
Made with quality ingredients, from the leader in sports nutrition. With a Great-tasting blend of pea, rice, and fava bean protein​
Gluten-free, vegan formula made with 9 essential amino acids / BCAAs and 0g sugar
Optimum Nutrition is the World's #1 Sports Nutrition Brand. Banned substance tested – Highest quality control measures so you feel comfortable and safe consuming the product
This product is made with a blend of pea protein, brown rice protein, and sacha inchi protein. It contains 24 grams of protein per serving and is fortified with vitamins and minerals to support overall health.
Vega Sport Premium Protein
Sale
Vega Sport Premium Vegan Protein Powder Vanilla (20 Servings) 30g Protein, 5g…
Packaging may vary – You may receive our fresh new label, but it's still the great taste you love.
30 GRAMS OF PLANT BASED PROTEIN POWDER with 5g BCAA amino acids and 5g Glutamic Acid. Amino Acid…
SUPPORT RECOVERY POST WORKOUT with ingredients like tart cherry, and 2 billion CFUs of probiotics…
MADE FOR ATHLETES – NSF Certified for Sport, Non-GMO Project Verified, Vegan and gluten free.
KETO-FRIENDLY PROTEIN POWDER for women and men with 6g carbs, and no artificial flavors or…
This plant-based protein powder contains a blend of pea, pumpkin seed, sunflower seed, and alfalfa proteins. It contains 30 grams of protein per serving, BCAAs, and glutamine to aid muscle recovery after exercise.
Garden of Life Organic Plant-Based Protein Powder
Sale
Garden of Life Organic Vegan Sport Protein Powder, Vanilla – Probiotics, BCAAs,…
Organic sport protein: Certified USDA organic, Non-GMO project verified, NSF certified for sport,…
Post workout recovery: Our Garden of Life Vegan Protein helps you refuel & repair muscles after a…
Recovery drinks: This sport protein powder promotes faster recovery with an organic high antioxidant…
Immune system support: This BCAAs amino acid powder contains 2 billion CFU probiotic blend to keep…
Certified clean: Breath easy knowing this vegan amino acid powder is clean and free of any banned…
Made from a blend of pea, brown rice, chia seed, flaxseed, and pumpkin seed proteins. It contains 22 grams of protein per serving and digestive enzymes to improve absorption in the body.
Plant-based proteins offer a clean source of nutrition for those looking to build muscle mass without any harmful additives or allergens found in animal-based proteins. With various flavors and types available today, plant-based powders can be incorporated easily into any diet or fitness regimen for optimal results.
Check Out: Ranking the Best Keto Protein Powder of 2022
Creatine Supplements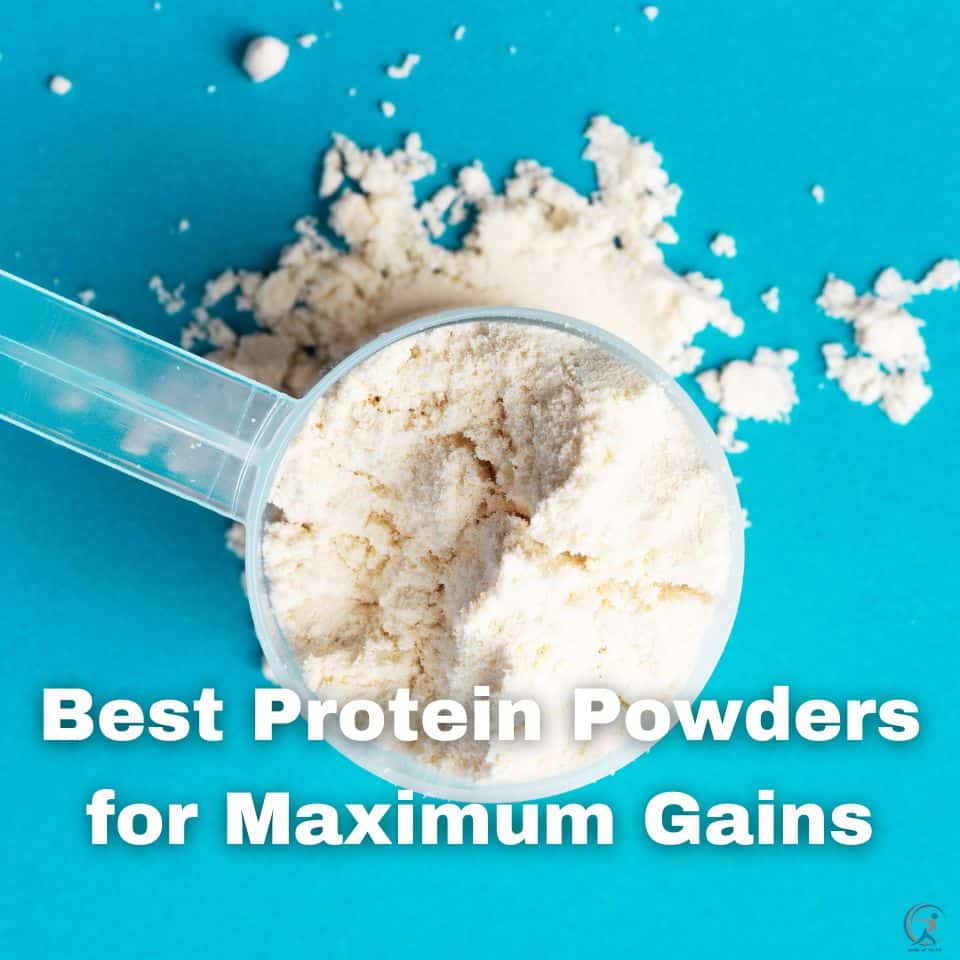 Definition and Benefits of Creatine Supplements
Creatine is a naturally occurring substance in the body that helps produce energy during high-intensity exercises. Supplementing with creatine has been shown to increase muscle mass, strength, and exercise performance.
Creatine supplements are popular among athletes and bodybuilders for enhancing physical performance. Research has shown that supplementing with creatine increases the body's phosphocreatine stores, which can then be used to produce more ATP (adenosine triphosphate), the primary source of energy for muscle contractions.
This increased ATP production increases power output during high-intensity exercises such as weightlifting or sprinting. In addition to improving athletic performance, creatine supplementation may also have other health benefits, such as improved brain function and reduced risk of neurological diseases.
Types of Creatine Supplements
Several types of creatine supplements are available on the market, but two of the most common forms are monohydrate and hydrochloride (HCL). Monohydrate is the most widely studied form of creatine supplementation and is effective in increasing muscle mass and improving exercise performance. HCL is a newer form of creatine that is more soluble in water than monohydrate, making it easier for the body to absorb.
While monohydrate is generally considered safe and effective, some people may experience digestive issues or bloating when taking this form of creatine. HCL may be a better option for those with sensitive stomachs or who experience adverse side effects from monohydrate supplementation.
Top Creatine Supplements for Muscle Gain
Some popular brands of creatine supplements include Optimum Nutrition Micronized Creatine Powder, MusclePharm Creatine Complex, and BSN Creatine DNA. When choosing a creatine supplement, looking for a product that uses high-quality ingredients and has been third-party tested for purity and potency is essential. In addition to the type of creatine used in the supplement, other factors such as flavor and price may also influence your choice.
Many creatine supplements come in flavored varieties to make them more palatable, while others may be unflavored for those who prefer to mix their supplements with other beverages. Prices can vary widely depending on the brand and size of the supplement, so it's important to compare prices and read reviews before making a purchase.
Overall, creatine supplementation can be an effective way to increase muscle mass and improve exercise performance. By choosing a high-quality supplement that fits your individual needs and preferences, you can maximize the benefits of this popular sports supplement.
Check Out: Ranking the Best Paleo Protein Powders of 2023
Whey to Go: Discovering the Best Whey Protein Powder
Looking for the best protein powder to amp up your muscle gains? Whey protein isolate should be at the top of your list. This powerful protein source packs a punch with its high protein content and essential amino acids, perfect for building muscle and fueling your body pre-workout. Whey isolate, a top choice among sports nutrition enthusiasts, is easily digestible and offers fast absorption. Don't forget to try Naked Whey, which combines naked nutrition and whey concentrate for an unadulterated protein boost.
Plant Power: The Rise of Plant-Based Protein Powders
Not a fan of dairy or seeking vegan-friendly options? Plant-based protein powders have got you covered. With options like pea, rice, and hemp, plant protein provides complete amino acid profiles essential for muscle building. Plant proteins are a great way to meet your protein needs while accommodating dietary preferences. Vegan protein powder and plant-based protein shakes are gaining popularity, offering a delicious and effective way to increase your protein intake while staying true to your dietary choices.
Egg-cellent Choice: Why Egg Protein Deserves a Spot in Your Protein Arsenal
Egg protein is an often overlooked but highly effective supplement for maximizing gains. As a complete protein containing all essential amino acids, egg protein is ideal for muscle growth and recovery. Boasting a high protein content, this protein source is easily absorbed and utilized by the body, making it a viable option for those seeking an alternative to whey or plant proteins. Try egg protein and watch your body weight and muscle mass soar.
Other Considerations
Flavor options: Finding a Taste You Like
One of the most common complaints about protein powders is their taste, but with so many options on the market, there's no need to settle for something you don't like. Many brands offer various flavors, from classic vanilla and chocolate to unique options like cinnamon rolls and salted caramel. Some even offer sample packs to test different flavors before committing to a larger tub.
It's important to remember that taste is subjective, so what works for one person may not work for another. If you're struggling to find a flavor you like, consider mixing your protein powder into smoothies or recipes – this can help mask any unpleasant tastes while still allowing you to reap the benefits of the powder.
Price range: Balancing Quality and Affordability
Protein powders vary widely in price depending on brand name, type of protein used, and added ingredients. While it's tempting to go for the cheapest option available, it's essential to consider the quality of the product as well.
A higher price tag doesn't necessarily mean better quality – some brands may inflate their prices simply due to marketing or packaging costs. That being said, it's worth investing in a reputable brand that uses high-quality ingredients and has undergone third-party testing for purity and effectiveness.
If budget is a concern, look for sales or discounts on trusted brands rather than sacrificing quality for cost. Buying in bulk can also save money in the long run.
Ingredient: Checking Labels for Additives
When shopping for protein powders, you must read labels carefully and be aware of any added ingredients or fillers. Some powders may contain artificial sweeteners or flavors that could cause adverse side effects such as digestive issues or allergic reactions.
Look for powders that contain minimal ingredients and are free of unnecessary additives. Opt for natural sweeteners like stevia or monk fruit, and avoid powders that contain hydrogenated oils or other harmful ingredients.
FAQs
What are protein powders and how do they help with muscle gain?
Protein powders are dietary supplements that provide a concentrated source of protein. They help with muscle gain by providing the necessary amino acids to repair and build muscle tissue.
How much protein should I consume daily for muscle gain?
The recommended protein intake for muscle gain is 1.6-2.2 grams of protein per kilogram of body weight. This can be achieved through a combination of whole foods and protein supplements.
What types of protein are best for muscle gain?
Whey protein, casein protein, and soy protein are all effective for muscle gain. Whey protein is fast-digesting, while casein protein is slow-digesting. Soy protein is a good alternative for vegans or those with dairy allergies.
What should I look for when choosing a protein powder for muscle gain?
When choosing a protein powder, look for a high-quality protein source, low carbohydrate and fat content, and minimal additives. It's also important to consider taste and cost.
What are some of the best protein powders for muscle gain?
Some of the best protein powders for muscle gain include Optimum Nutrition Gold Standard 100% Whey, Dymatize ISO100, and MuscleTech NitroTech.
Conclusion
Choosing the right protein powder can be overwhelming. Still, by considering factors such as type of protein, flavor options, price range, and ingredient quality, you can find a product that meets your needs and helps support your muscle-building goals. Remember always to read labels carefully and do your research before making a purchase. Protein powder is one aspect of a healthy diet and exercise routine – it's not a magic solution for building muscle overnight.
Consistent effort in the gym combined with proper nutrition is key to seeing results. By incorporating protein powder into your diet and other healthy habits, you can set yourself up for success on your fitness journey.
References
The scoop on protein powder – Harvard Health
The scoop on protein powder. Eating enough protein is not just for athletes or would-be Schwarzenegger types. It is necessary for a healthy immune system and required for organs like …
The effects of protein supplements on muscle mass, strength, and …
Background: Protein supplements are frequently consumed by athletes and recreationally active adults to achieve greater gains in muscle mass and strength and improve physical performance. Objective: T …
The 13 Best Protein Powders to Build Muscle in 2023
A quick look at the best protein powders for building muscle. Best whey: Momentous Essential Grass-Fed Whey Protein. The Best unflavored whey: Naked Whey. Best casein: Ascent Native Fuel Micellar … …
9 best protein powders to build muscle
Best for a range of protein sources: Dymatize ISO100 Hydrolyzed. Best for building muscle and losing weight: Gaspari Nutrition Proven Whey. The Best for personalized protein powder: Gainful. Best for … …
Protein for muscle mass: What is the optimal intake?
While it is difficult to give exact figures due to varying study results, the optimum amount of protein for muscle-building appears to be between 1.2 and 1.6 g per kg …
Alex is a passionate fitness enthusiast dedicated to helping people lead healthier, more active lifestyles. He encourages small – sustainable changes over drastic transformations and works with people to create customized wellness plans. His mission is to help others benefit from the most effective methods available, sharing tips, strategies, and health & fitness tools on Gearuptofit.com to inspire people to live their best lives.