Following a Nutrition Plan To Lose Weight will help you get started with a healthy diet and an exercise routine that will help you shed belly fat without starving yourself.
If you want to lose weight, you need to do it sustainably. This means that you have to make healthy eating a lifestyle change and not just a short-term diet.
A good nutrition plan is the best way to ensure you maintain a healthy weight and stay fit. If you want to lose weight, following a healthy nutrition plan is essential.
There are many different ways to lose weight, whether it's following a strict diet or simply cutting back on your calories. The key is finding something that works for you and your lifestyle to maintain this new weight loss system.
Start by calculating your daily calorie needs
In order to start a nutrition plan to lose weight, you must start by calculating your daily calorie needs. This can be done using the following calculator:
Alternatively, you can use the following equation: multiply your current body weight in pounds by 15, then add 300 for men or 200 for women.
This number represents the approximate calories needed to maintain your current body weight. To lose weight, you must eat fewer calories than this amount and burn calories through exercise. The average American eats about 500 extra calories per day from fast food alone. Cutting these calories out of your diet can mean a substantial amount of weight loss over a year.
In order to lose weight, you need to create a calorie deficit-that is, eat fewer calories than you burn each day. The most accurate way to determine your daily calorie needs is to calculate them using your basal metabolic rate (BMR) and activity level.
Your BMR is the number of calories your body burns at rest. To calculate it, use this formula: × weight in pounds) + (5 × height in inches) – (age × 4).
For example, if you weigh 150 pounds and are 5'6″, your BMR would be 1460 (150 × 9.6) + (5 × 66) – (30 × 4), or about 1350 calories.
Your activity level also affects your calorie needs. If you are:
Sedentary, multiply your BMR by 1.2.
Moderately active, multiply it by 1.375.
Very active, multiply it by 1.55, and
Extra active, multiply it by 1.725.
Adding these numbers together gives you your total daily calorie needs. So, if you're moderately active and have a BMR of 1350, your total daily calorie needs would be about 1800 (1350 × 1.375).
Choose a weight loss plan that fits your lifestyle
Once you know how many calories you need to consume each day to lose weight, you can start to craft a nutrition plan that fits your lifestyle. If you're someone who doesn't like to cook, for example, you might want to choose a diet that includes prepackaged meals or one that doesn't require a lot of cooking. If you don't like to eat breakfast, you might want to choose a diet that allows you to skip breakfast and eat later in the day.
The best nutrition plan to lose weight is the one you can stick with. So find a diet that fits your lifestyle, and don't be afraid to make adjustments as needed.
When choosing a weight loss plan, you must get one that you can keep up with. As soon as you stop following your plan, you will gain the weight back. Choose a plan that fits your lifestyle.
If you are busy, it might be better to choose a weight loss plan that does not require lots of time to prepare food or exercise. If you have more time on your hands, you may want to choose a more rigorous exercise routine.
The best nutrition plan to lose weight
The Mediterranean diet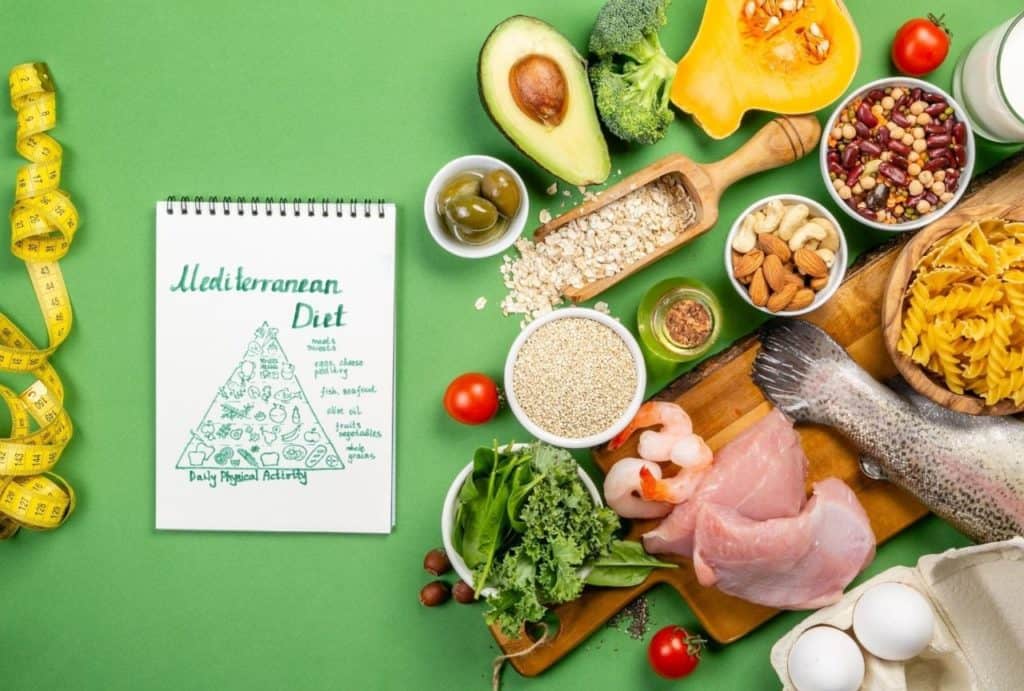 The Mediterranean diet is one of the best nutrition plans for weight reduction. This diet is based on traditional eating patterns from countries around the Mediterranean Sea, such as Italy, Greece, and Spain. The Mediterranean diet is rich in fruits, vegetables, whole grains, beans, nuts, unsaturated fats, and fish. It's low in saturated fat and red meat and high in fruits, vegetables, whole grains, legumes (beans), unsaturated fats (olive oil), nuts.
The Mediterranean diet is a good way to reduce weight. People who followed a Mediterranean diet lost more weight than those who ate a low-fat diet, according to research published in the journal Obesity. It also has been linked with several other health advantages, including a decreased risk of heart disease and stroke.
Another healthy nutrition plan to lose weight is the Paleo diet and the DASH diet.
The Paleo Diet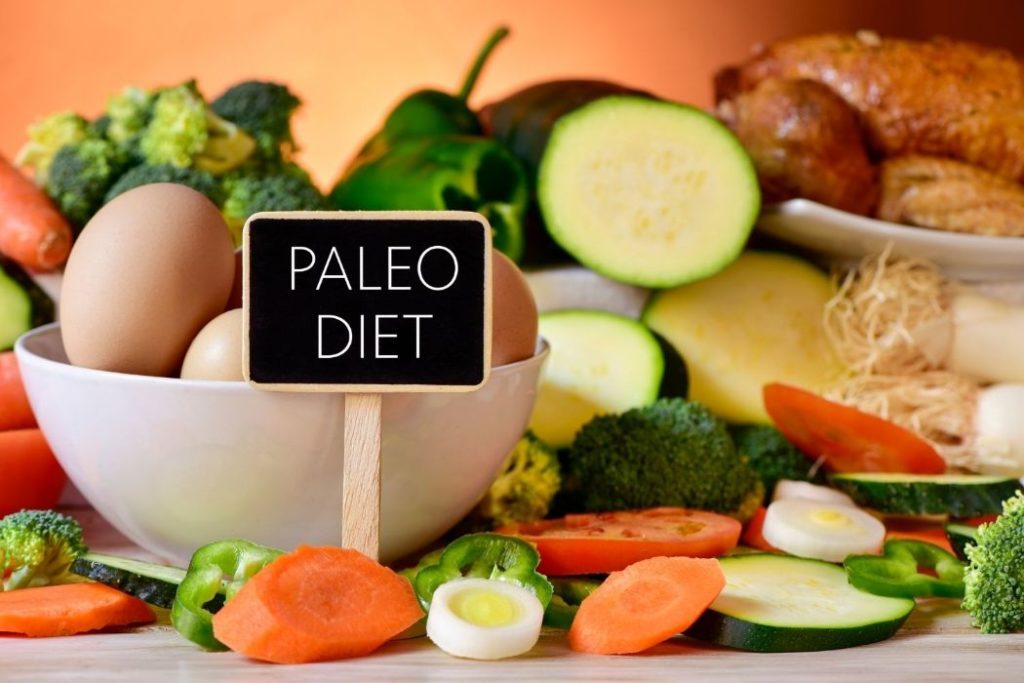 The Paleo diet is designed to mimic the meals that our Paleolithic ancestors ate. This diet emphasizes protein and good fats, with a reduced amount of carbohydrates. It helps people lose weight. The Paleo diet is associated with a higher rate of weight reduction than other diets, according to a study published in PLoS One.
The DASH Diet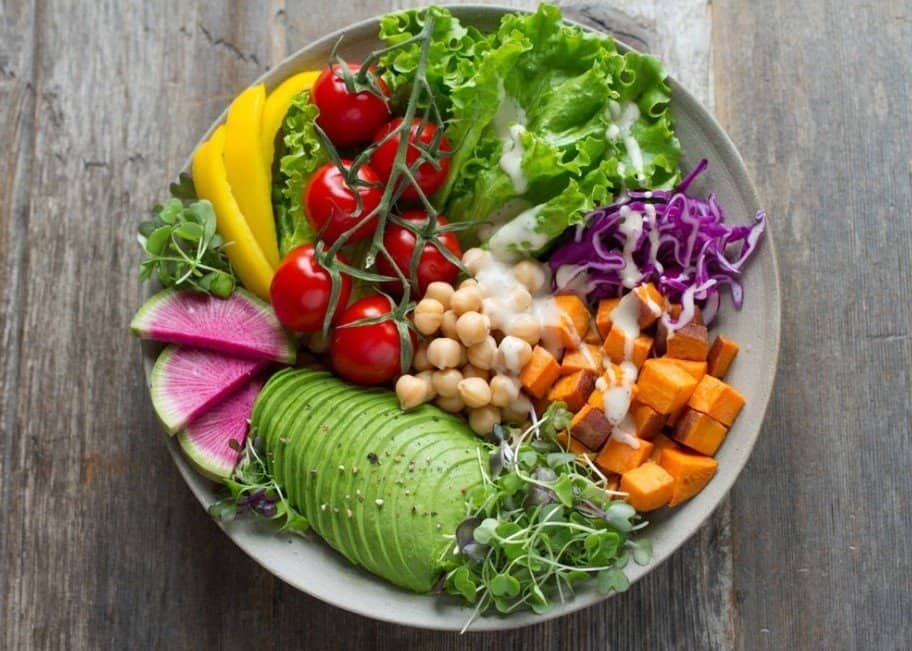 The DASH diet is based on the Dietary Approaches to Stop Hypertension (DASH) study. This diet contains a lot of fruits, vegetables, whole grains, low-fat dairy products, lean protein, and little saturated fat and sugar. The Dashi Diet is effective for weight loss and lowering blood pressure. Research published in JAMA found that individuals who followed the DASH diet shed more pounds and had reduced blood pressure than those on a typical American diet.
If you're searching for a nutritious and simple diet to follow, the Paleo or DASH diets are both excellent choices. Include lots of fruits and vegetables in whatever nutrition plan you pick, as well as minimize processed foods and sugary beverages.
Cut out processed foods and sugary drinks
Today's food is not what it used to be. Many of today's foods are just chemical concoctions. Processed foods and sugary drinks can wreak havoc on your diet and health, so cut them out of your life to lose weight faster! Refined carbs, artificial sweeteners, high-fructose corn syrup-all of these things contribute to excess weight gain.
If you want an excellent nutrition plan for losing weight fast, focus on whole foods and healthy habits. Eating meals at home rather than at restaurants will also help; eating out often means extra calories from buttery sauces and refined carbohydrates. Plus, restaurant portions are notoriously huge.
Avoid processed food products; instead, opt for fresh fruits and vegetables that don't come with extra flavorings or preservatives (e.g., canned fruits). Consider throwing more greens into your meals-and if you need some inspiration, check out our recipe section!
Eat healthy foods and drink plenty of water
To lose weight, it's essential to eat healthy foods and drink plenty of water. Choose lean protein sources, whole grains, fruits and vegetables, and healthy fats. Avoid processed foods, sugary drinks, and excessive amounts of saturated and unhealthy fats.
Drinking plenty of water is also essential for weight loss. Aim to drink half your body weight in ounces of water each day. So, if you weigh 150 pounds, drink 75 ounces of water each day.
Exercise regularly
Along with eating healthy foods and drinking plenty of water, exercise is key to weight loss aim to exercise for at least 30 minutes each day. If you can't fit in a full 30 minutes, break it up into smaller chunks of time throughout the day. Choose activities you enjoy so you're more likely to stick with them.
The best nutrition plan to lose weight is the one you can stick with. So find a diet that fits your lifestyle, and don't be afraid to make adjustments as needed. Eat healthy foods and drink plenty of water, and exercise regularly for best results. Good luck.
Eat plenty of fruits and vegetables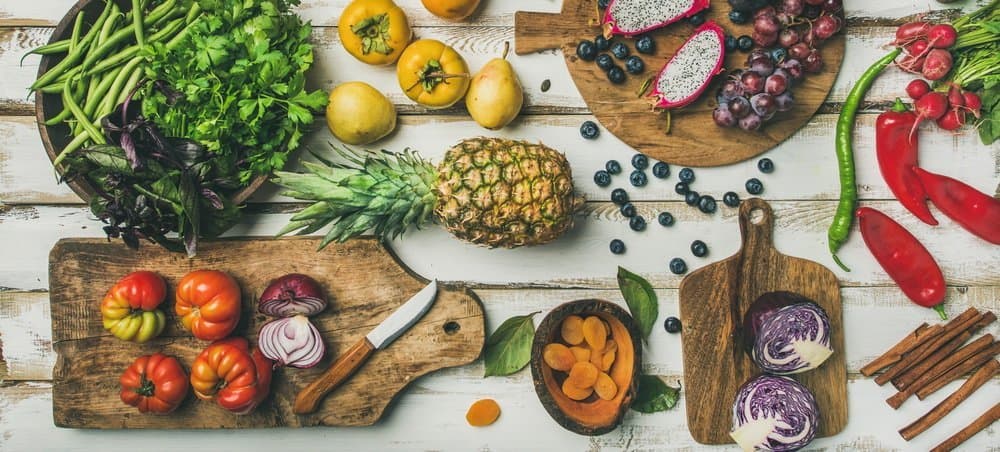 Fruits and vegetables are an essential component of a healthy diet. Many different strategies exist for losing or maintaining a healthy weight. Using more fruits and vegetables, whole grains, lean meats, nuts, and beans is a safe and nutritious method to do so. People who ate more fruits and vegetables weighed less than those who consumed fewer items.
Fruits and vegetables are excellent sources of antioxidants that help protect you against cancer, heart disease, diabetes, high blood pressure, artery wall damage, cataracts, stroke, dental disease, gallstones, kidney stones, constipation. These tasty meals are low in calories yet high in vitamins and minerals, which help keep our bodies healthy.
Include lean protein in every meal
Protein is the part of your food that helps you build muscle. You can't see it or feel it, but it's working for you all day long. Here are a few ways to make sure you're getting enough of this vital nutrient every day:
Include lean protein in every meal:
Most of us are guilty of not eating enough protein every day, especially at breakfast. So try adding Greek yogurt to your breakfast or having a healthy protein shake made with Greek yogurt, fruit, skim milk, and ice.
Don't overdo it:
Remember that protein is part of our daily intake along with carbohydrates and fat no matter how much we eat. The right balance is essential for weight loss and health. If we overdo it on any macronutrient, whether fat, carbs, or protein, weight loss will be challenging to maintain.
Get creative with new sources:
People tend to eat the same type of protein every day, whether it's chicken or beef, or fish, so try mixing it up by adding other healthy sources such as eggs, cottage cheese, and Greek yogurt to get more nutrients and keep you on track with your weight loss goals.
But don't overdo it on the protein
It can also cause weight gain when eaten in excess. When consumed in excess of what the body needs for tissue growth and repair, protein is converted to fat and stored in your body – just like carbs are. So fill up on veggies first, then add small amounts of lean protein throughout the day until your daily requirement is met.
Exercise regularly to promote fat burning and weight loss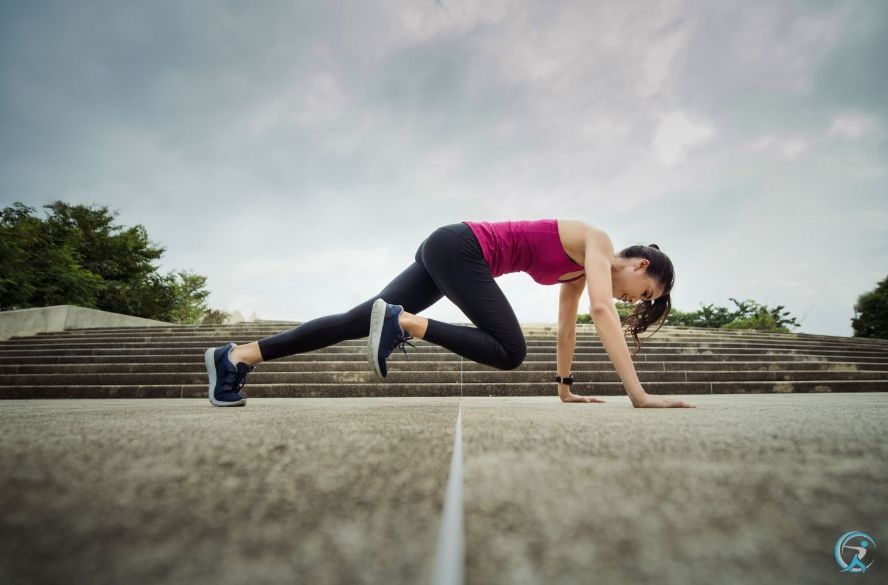 If you want to lose weight and improve your health, you need to exercise regularly. Exercise is a crucial part of any weight loss program and is the second most vital factor in losing weight after a diet. But exercise alone will not enable you to lose significant amounts of weight.
Exercise is also essential for maintaining weight loss. Studies have shown that regular exercise helps promote weight loss by improving metabolism and building muscle (which helps burn more calories). Exercise can also help prevent obesity-related diseases such as heart disease, stroke, diabetes, and cancer.
The American College of Sports Medicine recommends 30 minutes of moderate-intensity physical activity five days a week for a total of 150 minutes per week or 20 minutes of vigorous physical exercise three days a week for a total of 60 minutes per week.
Drink plenty of water
If you want to lose weight, there are many diet plans and products available to help you along the way. However, none of these methods is as easy and effective as drinking plenty of water. Drinking water can help you lose weight in a few ways: by replacing high-calorie drinks, making you feel full so that you eat less, and helping your body metabolize fat efficiently.
Drinking water before meals can also help you feel full more quickly to eat less during your meal. The best way to do this is to drink two glasses of water about half an hour before each meal. This will help your stomach feel full more quickly so that you have a chance to realize when it is full instead of overeating and feeling stuffed when the meal is over.
Bottom Line
Although assembling your personalized nutrition plan can be a bit daunting, it doesn't have to be. There are a lot of fad diets out there that claim to be the best way to lose weight. If you want success, then it makes sense to start by learning more about fad diets and how they work so that you can avoid being fooled by imposters. If you're considering embarking on a diet, perhaps the first thing you should learn more about is what makes a diet effective. Good luck!
FAQ
Alex is a passionate fitness enthusiast dedicated to helping people lead healthier, more active lifestyles. He encourages small – sustainable changes over drastic transformations and works with people to create customized wellness plans. His mission is to help others benefit from the most effective methods available, sharing tips, strategies, and health & fitness tools on Gearuptofit.com to inspire people to live their best lives.