The Paleo diet is one of the most popular diets today and it's easy to see why. It has been around for a long time but recently gained popularity due to its ability to help people lose weight without having to count calories or exercise excessively.
The basic premise behind this type of eating plan is that our bodies are designed to eat foods that have been eaten by humans throughout history – including meat, fish, vegetables, fruits, and nuts. This means that you can enjoy all sorts of delicious food while still losing weight because your body will be burning fat instead of sugar as fuel.
There are many different variations on how to implement the paleo diet into your life, so we wanted to take some time to explain what exactly makes up this lifestyle in order to give you an idea about whether or not it might work for you.
The Paleo Diet Explained – History
A way of eating that truly goes back to basics. Paleolithic diets are all about eating as our ancestors did. While you may not be inclined or even required to chase down a wildebeest, Paleo fans aim to eat as naturally as possible, opting for grass-fed meats, an abundance of fruit and veg, and other wholes like nuts and seeds. Some relaxed versions of the diet allow taboo foods (that were not necessarily available during that era) like low-fat dairy products and potatoes. At the same time, others shun even fruit or veg that contains too much fructose.
Gastroenterologist Dr. Walter L Voegtlin first promoted paleolithic living as a dietary concept. His book, The Stone Age diet, was published in 1975 and paved the way for many Paleolithic approaches, all similar in their core principles but with varying rules and restrictions. Common terms for these types of diet include the caveman diet, the hunter-gatherer diet, and the Paleo diet.
The Paleo diet is designed to resemble what human hunter-gatherer ancestors ate thousands of years ago.
This article is a basic introduction to the Paleo Diet Explained in detail, providing a simple meal plan and other essential information.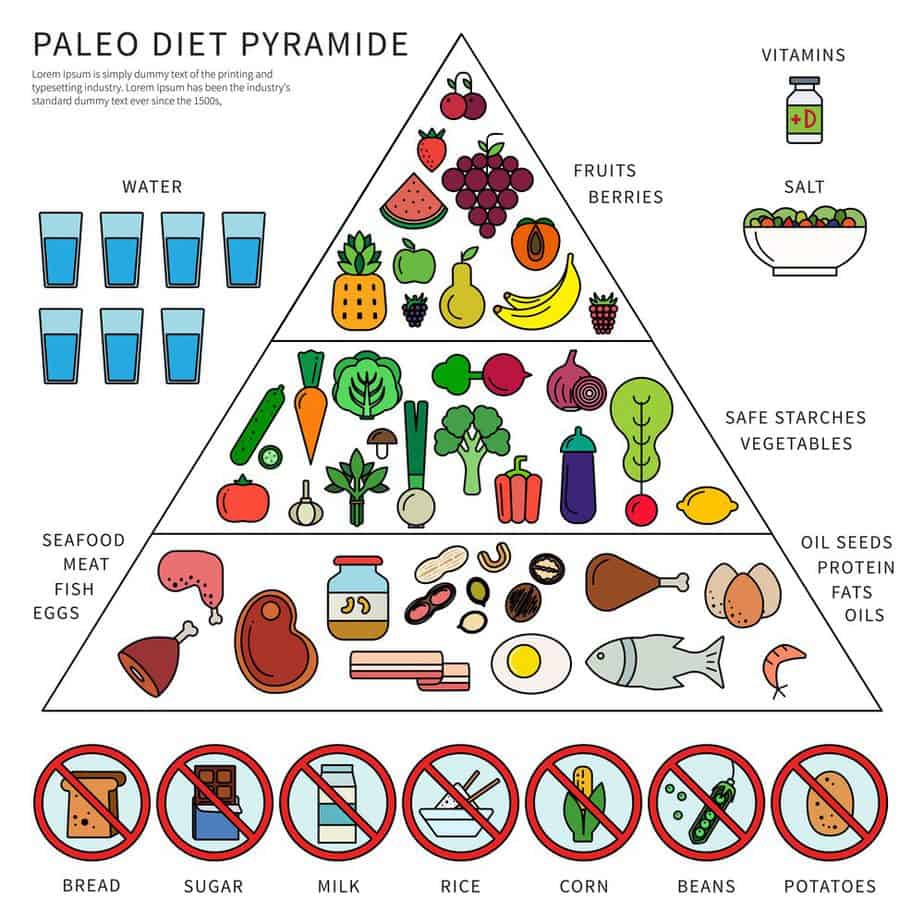 What Is A Paleolithic Diet?
A paleolithic diet refers to a way of eating based upon the principles of evolutionary biology. In other words, it involves consuming only natural foods that were available during human evolution. These include:
Meat from animals like beef, pork, lamb, goat, buffalo, venison, etc.
Fish from species such as salmon, trout, tuna, cod, halibut, sardines, mackerel, herring, etc.
Eggs from chickens, ducks, geese, turkeys, quail, guinea fowl, etc.
Nuts and seeds
Fruits
Vegetables
Dairy products made with raw milk
These types of foods are also known as "whole foods" since they contain no preservatives, additives, chemicals, refined sugars, or artificial ingredients. They are simply whole foods that haven't undergone any processing at all. When compared to processed foods, these items tend to provide more nutrients per calorie than their counterparts. For example, when comparing apples to apple juice, there are over 100 times more vitamins C and E found in fresh fruit!
Why Should I Try Out the Paleo Diet?
There are several reasons why you should consider trying out the paleo diet if you want to improve your health and lose weight. First off, it doesn't require counting calories or exercising excessively. Instead, it focuses on getting rid of bad habits and replacing them with good ones. You don't need to worry about weighing yourself every day or worrying about what kind of workout routine you must follow in order to burn enough calories each week. With the paleo diet, you just focus on enjoying healthy meals and snacks that taste great. If you do decide to try out the paleo diet, here are three things you will notice right away…
1. Your energy levels increase dramatically.
2. You feel much better overall.
3. Weight loss occurs almost immediately.
If you're interested in learning more about the paleo diet, check out our guide below which includes information about the basics, benefits, drawbacks, recipes, and shopping lists. We hope you find it helpful!
Details of a Paleo Diet
Suggestions vary amongst industrial Paleo diet plans, as well as some diet plan plans have stricter standards than others. In general, the Paleo diet regimens adhere to these standards.
What to eat
Fruits
Vegetables
Nuts as well as seeds
Lean meats, especially grass-fed animals
Fish, particularly those rich in omega-3 fats, such as salmon, mackerel as well as albacore tuna
Oils from fruits and also nuts, such as olive oil or walnut oil
What to avoid
Grains, such as wheat, oats as well as barley
Legumes, such as lentils, beans, peas, and peanuts
Dairy products
Refined sugar
Highly processed foods in general
Salt
Potatoes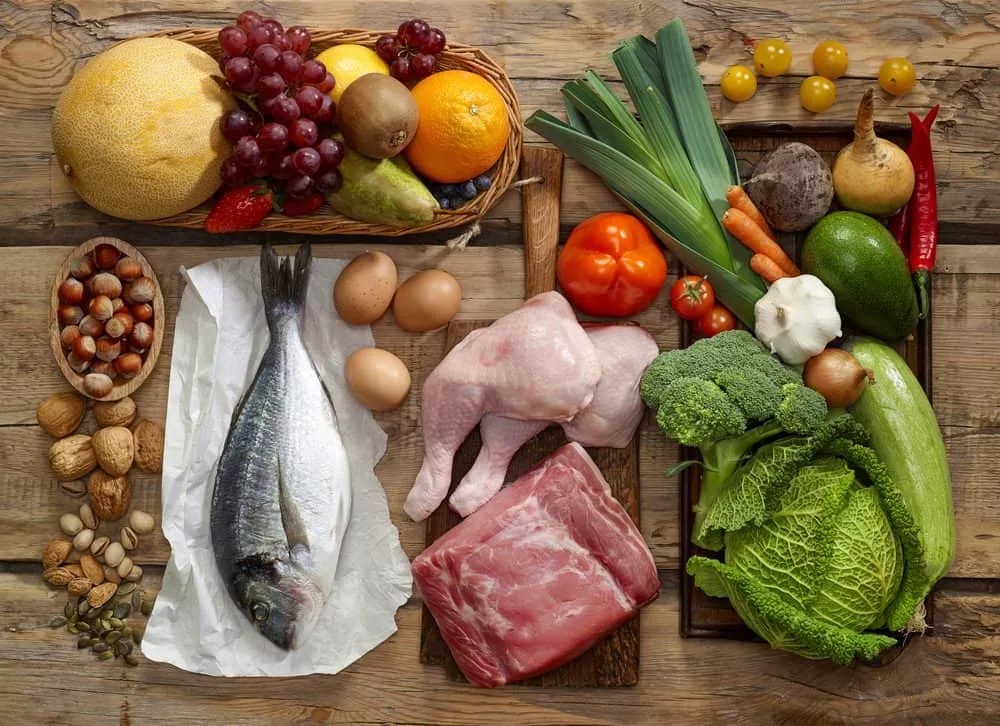 What's a typical Paleo meal resemble?
Okay, so you're off to a great start. Your refrigerator looks like a farmers' market, and you have actually lost your cupboard of all grains, peanut butter, as well as refined foods. What now?
Paleo dishes, in fact, don't look all that different from what you could consume on a common diet plan program. A regular morning meal can be a smoothie mix, eggs with turkey bacon, or lox.
Hen salad, bunless burgers, salads, stir-fries, smoked fish, and cut liver are all Paleo-approved lunch as well as dinner choices. Simply one caveat: When prepping, it's essential to bear in mind that many sauces, sauces, as well as dressings are not Paleo-approved, as they typically contain concealed sugars or not-so-healthy oils.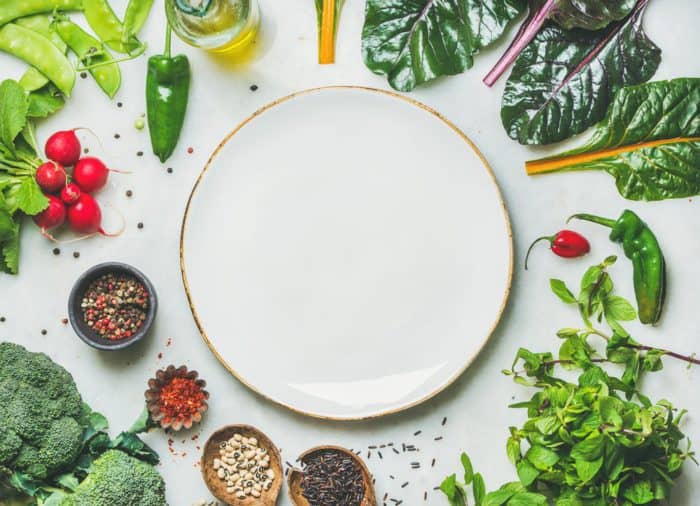 A typical day's menu
A typical day complying with a Paleo Diet regimen:
Breakfast: Broiled salmon and melon.
Lunch: Broiled lean pork loin as well as a salad (romaine, carrot, cucumber, tomatoes, walnuts and also lemon juice clothing).
Supper: Lean beef sirloin tip roast, fit to be tied broccoli, salad (blended environment-friendlies, tomatoes, avocado, onions, almonds and also lemon juice dressing), and strawberries for a treat.
Snacks: An orange, carrot sticks or celery sticks.
The diet regimen likewise stresses alcohol consumption water as well as being literally active each day.
Results
Many randomized medical trials have contrasted the Paleo diet to other consuming strategies, such as the Mediterranean Diet Plan or the Diabetes Diet plan.
Generally, these tests suggest that a Paleo diet might provide some advantages compared to diet plans of fruits, vegetables, lean meats, whole grains, beans, and low-fat dairy products. These advantages may include:
More weight loss
Improved glucose resistance
Much better blood pressure control
Lower triglycerides
Better appetite monitoring
Nevertheless, longer trials with large groups of individuals arbitrarily appointed to various diet plans are required to recognize the long-term, total wellness advantages and possible risks of a Paleo diet.
7-day paleo diet regimen meal plan
We have produced a 7-day Paleo diet regimen dish strategy to provide a guide for people who wish to attempt by doing this of eating.
Individuals can make modifications to each meal according to their individual choice. Fruits, nuts, and seeds make superb treats or desserts.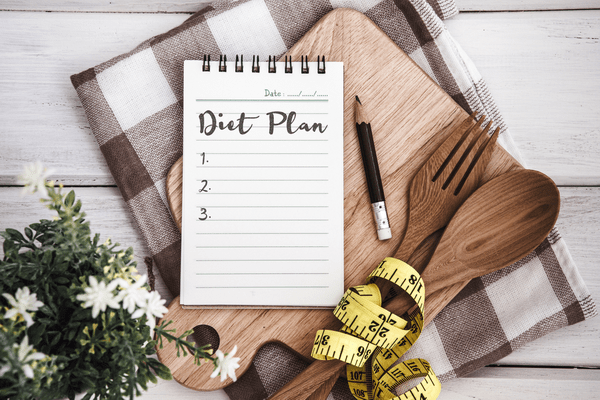 Day 1
On the initial day, an individual might eat the following:
Breakfast: Avocado, kale, banana, and smoothie with apple and almond milk.
Lunch: Blended salad entrusts fried seabass, pumpkin seeds, and olive oil dressing.
Dinner: Roast chicken with padding of onions, carrots, and rosemary.
Day 2
On the second day, make use of the leftovers for lunch and enjoy fish for dinner:
Breakfast: Clambered eggs with wilted spinach, grilled tomatoes, and pumpkin seeds.
Lunch: Mixed salad leaves with leftover roast hen and an olive oil dressing.
Dinner: Oven-baked salmon with asparagus and broccoli fried in coconut oil.
Day 3
On third day, utilize any remaining salmon from the previous day::
Breakfast: Cut bananas with blueberries as well as almonds.
Lunch: Combined salad entrusts to leftover salmon and also an olive oil dressing.
Dinner:Beef stir-fry with combined peppers, utilizing coconut oil to fry.
Day 4
On the fourth day, start with a protein-packed egg:
Breakfast: Broccoli fried in coconut oil with toasted almonds as well as a poached egg.
Lunch: Combined salad with tuna, boiled eggs, seeds, as well as olive oil.
Dinner: Harissa-baked hen wings with fit to be tied broccoli.
Day 5
On fifth day, prepare the following:
Breakfast: Coconut milk, combined berries, and spinach shake.
Lunch: Butternut squash, broccoli, as well as tomato omelet with mixed salad.
Dinner: Red pepper, broccoli, child corn, and also salmon stir-fry.
Day 6
On the sixth day, start with a good morning meal:
Breakfast: Bacon, eggs, and also tomatoes fried in olive oil.
Lunch: Mixed vegetable and also hen soup with turmeric extract.
Dinner: Grilled lamb chops with wilted spinach and spiced red cabbage.
Day 7
On seventh day, include healthful fats by using avocado:
Breakfast: Springtime onion, tomato, and mushroom omelet.
Lunch: Blended salad with chicken, avocado, seeds, and also olive oil.
Dinner: Slow-cooked beef stew with combined vegetables.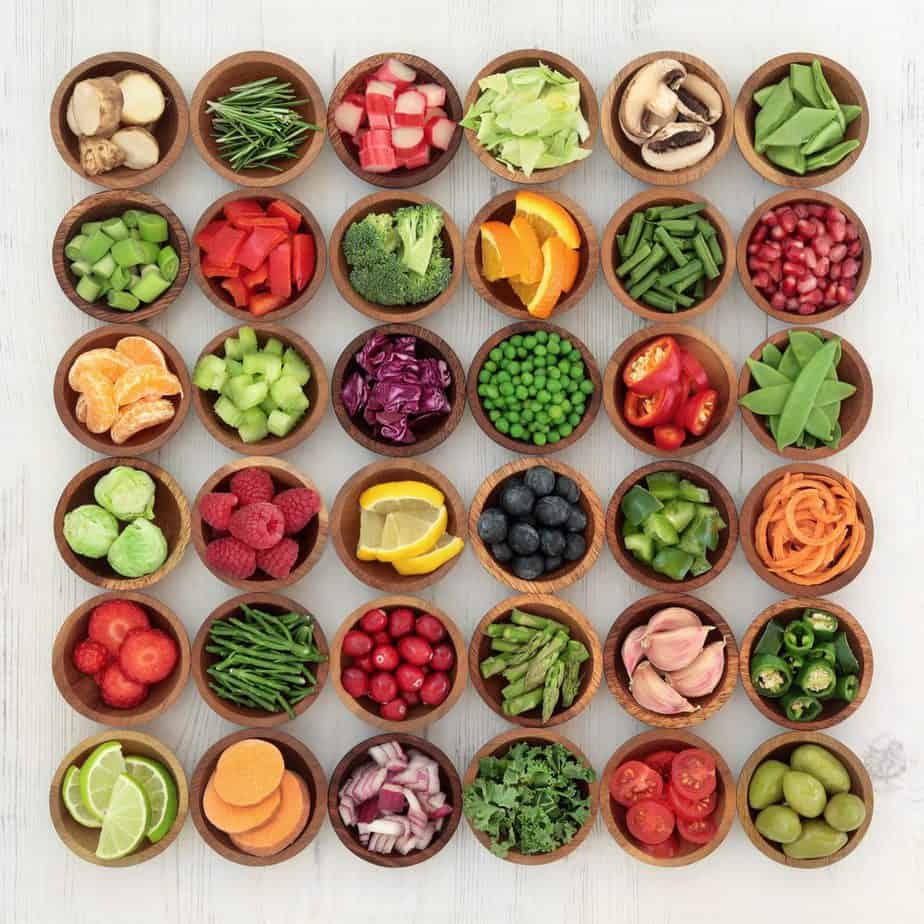 Prospective Pros of Following the Paleo Diet:
It's Nutritious and also Easy to Comply with, and also It Includes Exercise
There are a handful of potential benefits you might enjoy from following the paleo diet.
First, by consuming fruits and vegetables, you'll obtain many of the essential nutrients you need.
Additionally, the diet is effortless. You eat the foods that serve and avoid those that are not – there's no prepacked dish strategy or diet plan cycle to adhere to.
" I assume there are a lot of positives about it," Holley states. "It eliminates a lot of refined foods just normally, like processed grains or added sugar via sodas or juice." As well because the diet plan advertises eating anti-inflammatory foods – like fruits, vegetables, and unsaturated fats in nuts and particular oils – your health might benefit, Holley discusses.
She states that removing refined foods and sugar will certainly likewise aid reduce your risk of certain conditions, like type 2 diabetes and specific cancers cells.
Besides, the diet stresses exercise. Exercise is an essential part of a balanced and healthy lifestyle and can help you shed or maintain your weight.
Health and wellness advantages of paleo Diet
Individuals declare that the Paleo diet supplies many health advantages, including advertising weight loss, decreasing the danger of diabetes, and lowering blood pressure.
In this section, we consider the clinical proof to see whether the study supports any of these insurance claims:

Weight reduction
An older 2008 research study discovered that 14 healthy volunteers accomplished an ordinary weight reduction of 2.3 kgs by complying with the Paleo diet regimen for 3 weeks.
In 2009, scientists compared the impacts of the Paleo diet with a diet regimen for diabetes mellitus on 13 individuals with type 2 diabetes. The small study discovered that consuming the Paleo method decreased participants' body weight and also waist circumference.
A 2014 study of 70 postmenopausal females with weight problems discovered that adhering to a Paleo diet helped individuals slim down after 6 months.
Nevertheless, after 2 years, there was no distinction in weight-loss between participants following the Paleo diet plan as well as those sticking to regular Nordic nutrition recommendations. These results suggest that healthful diets may be just as successful at advertising weight management.
The authors of a 2017 testimonial kept in mind that the Paleo diet plan helped reduce weight in the short term but wrapped up that this outcome results from caloric restriction, or consuming fewer calories.
Overall, the research study suggests that the Paleo diet plan may assist people to reduce weight at first yet that other diets that decrease calorie intake might be just as reliable.
A lot more research study is essential before physicians recommend the Paleo diet regimen for weight reduction. Presently, medical professionals advise people to comply with a calorie-controlled diet regimen and also exercise even more to reduce weight.
Reducing diabetes threat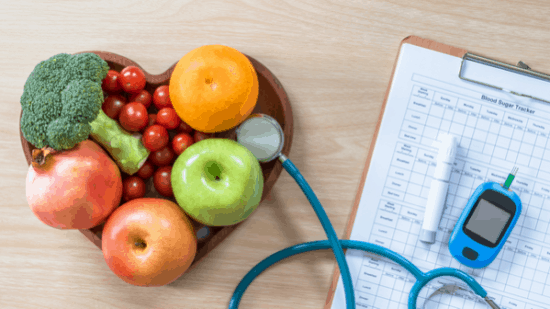 Will adhere to a Paleo consuming plan lessen an individual's risk of establishing diabetes? The outcomes of some preliminary researches are appealing.
Insulin protection is a risk factor for diabetes. Improving an individual's insulin sensitivity reduces the probability that they will undoubtedly create diabetic issues as well as can assist those who have diabetic problems minimize their symptoms.
A small research study in 2015 contrasted the results of the Paleo diet regimen with those of a diet based on referrals from the American Diabetes mellitus Association on people with type 2 diabetic issues.
While both diet regimens enhanced the participants' metabolic wellness, the Paleo diet regimen was much better at boosting insulin resistance as well as blood sugar level control.
An earlier 2009 study of nine inactive volunteers without excessive weight also found that the Paleo diet improved insulin sensitivity.
There is a demand for a lot more current research on the Paleo diet regimen and also diabetes, yet the evidence to date recommends that consuming like a hunter-gatherer might improve insulin level of sensitivity.
Decreasing blood pressure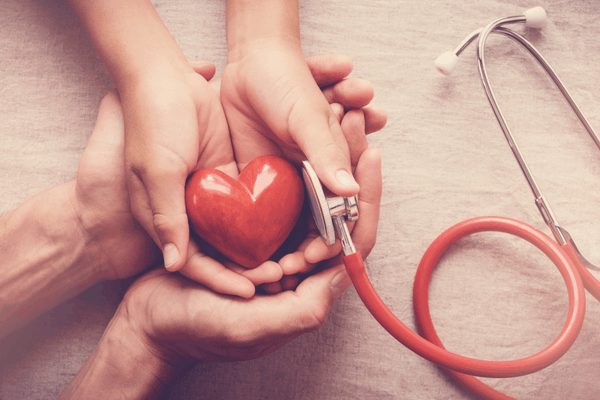 High blood pressure is a risk variable for heart disease. Some people assume that the Paleo diet plan can aid maintain blood pressure in check and advertise heart health and wellness.
An earlier 2008 study of 14 healthy and balanced volunteers discovered that complying with the Paleo diet regimen for 3 weeks enhanced systolic blood pressure. It likewise lowered weight as well as Body Mass Index (BMI). The research study did not consist of a control team, nonetheless, so the outcomes are not definitive.
A 2014 research supported these very early searchings for. Scientist contrasted the results of the Paleo diet regimen with those of a diet that The Health Council of the Netherlands suggest on 34 participants with characteristics of metabolic disorder, a problem that enhances the threat of heart problem.
Outcomes showed that the Paleo diet decreased blood pressure and blood lipid profile, both of which can boost heart wellness.
Although initial studies recommend that the Paleo diet regimen may lower high blood pressure and also support heart wellness, more current and also comprehensive researches are essential to make any kind of conclusions.
Autoimmunity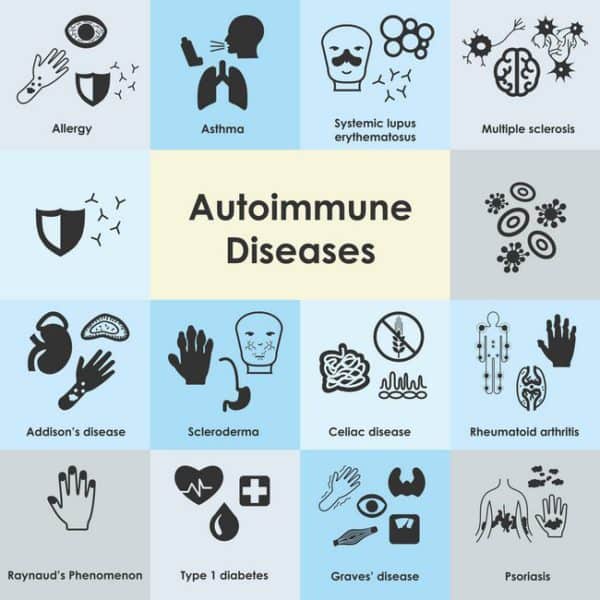 Autoimmunity is a procedure in which our bodies very own immune system assaults "us." Usually, the body immune system safeguards us from microbial, viral, as well as parasitical infections. The body immune system determines an international invader, assaults it, and ideally removes the infection. An excellent example of autoimmunity holds true of cells denial after organ contribution. If someone calls for a new heart, lung kidney or liver as a result of disease or injury, a contributor organ might be an alternative. The initial step in this procedure is searching for a tissue "match."
Everyone have molecules in our cells that our body immune system uses to recognize self from non-self. If a given away organ is not close enough to the recipient in tissue type, the body immune system will assault and ruin the body organ. In autoimmunity, a similar process takes place in that individuals own tissue is perplexed as something foreign as well as the immune system strikes this "mislabeled" tissue.
Typical kinds of autoimmunity include Several Sclerosis, Rheumatoid Joint Inflammation, Lupus, and also Vitiligo to call just a tiny portion of autoimmune conditions. Components of autoimmunity are likely at play in problems as apparently unrelated as Schizophrenia, inability to conceive, as well as various kinds of cancer.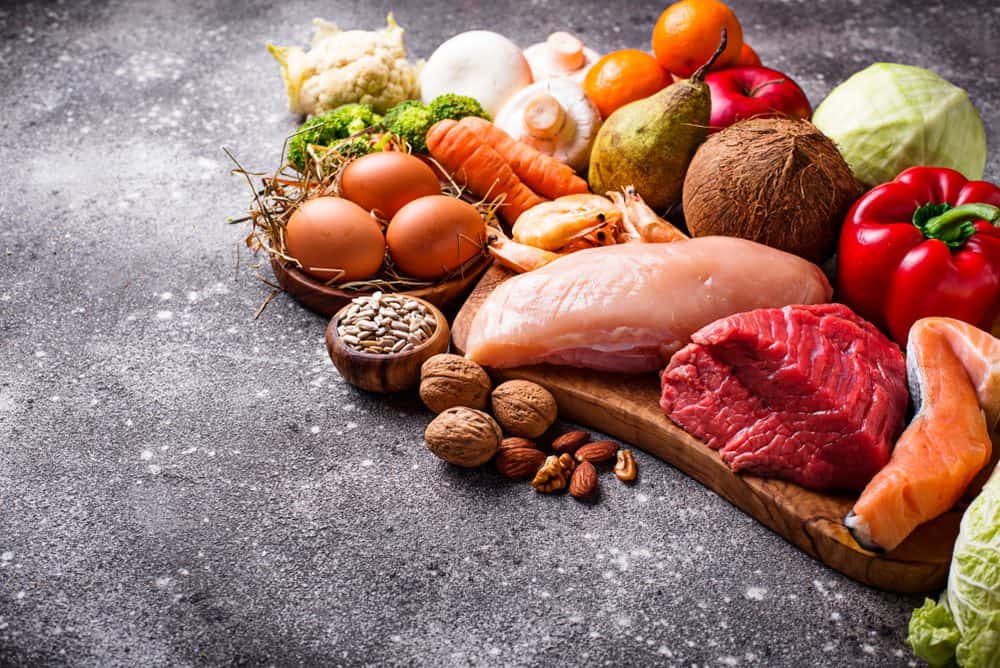 Possible Disadvantages of Following the Paleo Diet Plan:
Expense, Potential Risks, as well as Minimal Evidence
But a hunter-gatherer diet regimen can be challenging to keep, especially long term. Because the majority of foods are consumed plain, following the eating approach can obtain monotonous after a brief time.
It can additionally be costly – foods that are naturally expanded along with grass-fed beef and also other meats typically set you back much more.
And once more, there's no concrete scientific evidence that the Paleo diet wards off illness, Sandon claims. Any kind of proof of its benefits is unscientific. Although some researches appear to support the benefits of the Paleo diet, numerous scientists still think we have insufficient evidence to understand whether the eating strategy is entirely healthy and balanced and also without risk. "No one knows the long-term results of this diet plan because nobody has actually researched it to any level," Sandon says. It's not actually a brand-new concept; instead, it's one that's been recycled with the years, she adds.
As an example, the fat allowance of the diet might be bothersome. "My greatest problem with the Paleo diet plan is every one of the saturated fats it advertises with all of the meats," explains Holley, keeping in mind that you might seek an in your area sourced meat, whose origin and method of increasing you know, as a healthier alternative. Hydrogenated fat from meat has actually been linked with an enhanced threat of early death.

What Are the Risks Connected With the Paleo Diet plan?
While eliminating entire food groups can definitely aid your fat burning efforts (take, as an example, the popularity of the all-meat predator diet plan, which most dietitians do not recommend), you might risk of missing out on essential nutrients. For example, some professionals caution against the Paleo diet plan since removing dairy products can leave you with reduced levels of calcium as well as vitamin D. With time, this could place you at risk of creating weakening of bones, bone cracks, or rickets.
Numerous also fret because the diet regimen is usually interpreted as meat-centric. "Some make use of the Paleo approach as a reason to overeat meat and as well few plant-based foods," Hyman says. If you're not mindful regarding the types of protein you consume, the diet regimen can put you at enhanced risk of establishing heart disease, Dr. Youdim claims. Red meat, for example, is high in hydrogenated fats, which can increase blood cholesterol degrees and also enhance the danger of heart disease.
Should Particular Individuals Not Try the Paleo Diet Regimen?
Although research recommends that the Paleo diet can aid individuals with type 2 diabetic issues, they should consult a doctor first. Any drastic reduction in carb intake is uneasy for this group, especially for those on insulin; your blood sugar level levels might plummet if you don't make changes to your medicines initially, Youdim says.
Furthermore, while you could find claims online concerning the Paleo diet plan assisting deal with autoimmune conditions, more study is required before understanding what role, if any, this diet might contribute to treating conditions such as multiple sclerosis (MS), inflammatory bowel illness (IBD), and celiac illness, states Everyday Health team dietitian Kelly Kennedy, RD, CDE.
Offered the worries over insufficient calcium and vitamin D, those who go to threat of weakening of bones (such as thin females over age 50) ought to wage care and deal with a physician to see to it they're preserving appropriate degrees of these nutrients.
Finally, individuals with chronic health and wellness conditions such as heart disease or kidney condition should additionally speak with a doctor first, says Erin Dolinski, RD, a scientific dietitian expert at Beaumont Health Center in Royal Oak, Michigan. "With particular kidney conditions, an excessive intake of protein can, in fact, strain your kidneys, reducing feature and potentially leading to failing," she says.
How to Make the Paleo Diet Plan Fit Your Way Of Life.
This is a quick overview of following the Paleo diet plan, but EatingWell doesn't believe in limiting. Eating a few "no" foods like entire grains, milk, and vegetables are needed to add essential nutrients to your diet.
If you are interested in the Paleo diet plan but do not think you want to be so stringent, you do not have to be all-or-nothing with your strategy. Think about adopting some consuming patterns from paleo and skipping those that don't work for you. As an example, try only eating even more vegetables and fruits and lowering sugarcoated. If you feel unsure regarding grains or dairy, talk with your physician or a registered dietitian to determine what's best for your body.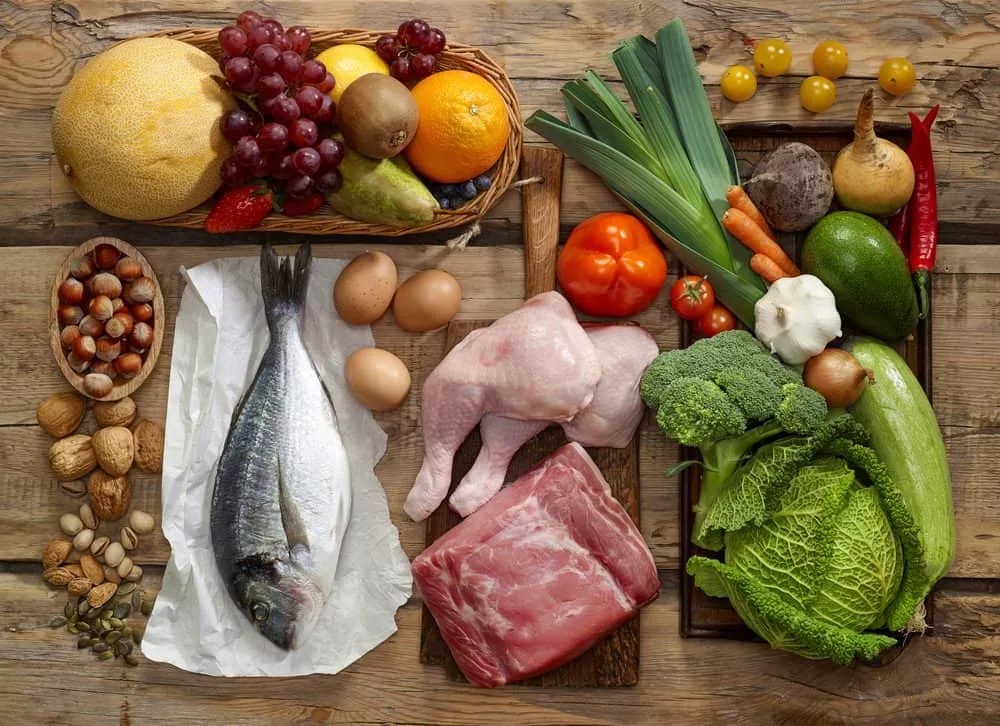 Bottom Line
Followers of the Paleo diet plan purpose to consume in the way that our ancient ancestors did. They seek out whole, unprocessed foods and prevent processed foods, grains, vegetables, and even milk.
Paleo supporters argue that our bodies cannot process foods that emerged after the advancement of farming.
A Paleo dish plan may sustain weight reduction, enhance insulin level of sensitivity, and minimize blood pressure in the short term. The results of small, first studies support a few of these health and wellness impacts, but a lot more research is required to validate them.
The Paleo diet might not be safe for everybody, so it is best to talk with a medical professional or dietitian before making considerable nutritional changes.
For individuals who want to try the Paleo diet regimen, the 7-day meal plan is a great area to begin.
Alex is a passionate fitness enthusiast dedicated to helping people lead healthier, more active lifestyles. He encourages small – sustainable changes over drastic transformations and works with people to create customized wellness plans. His mission is to help others benefit from the most effective methods available, sharing tips, strategies, and health & fitness tools on Gearuptofit.com to inspire people to live their best lives.