This Adidas Ultraboost 21 Review will showcase, analyze, and uncover Adidas's key points for the new amazing running shoes.
No products found.
Adidas released the Ultraboost 21 on January 1st, 2021. The Ultraboost 21 is a new model of running shoes that Adidas has designed. It is an update to the previous Ultraboost 20. The main changes from the Ultraboost 20 to the Ultraboost 21 are:
The midsole has been redesigned to provide more support and comfort
The upper has been updated to provide a more comfortable and secure fit
The outsole has been updated to provide better traction and durability
So, how does the Ultraboost 21 stack up? Is it worth the upgrade from the Ultraboost 20? Let's find out in this Adidas Ultra Boost Review.
Adidas Ultraboost 21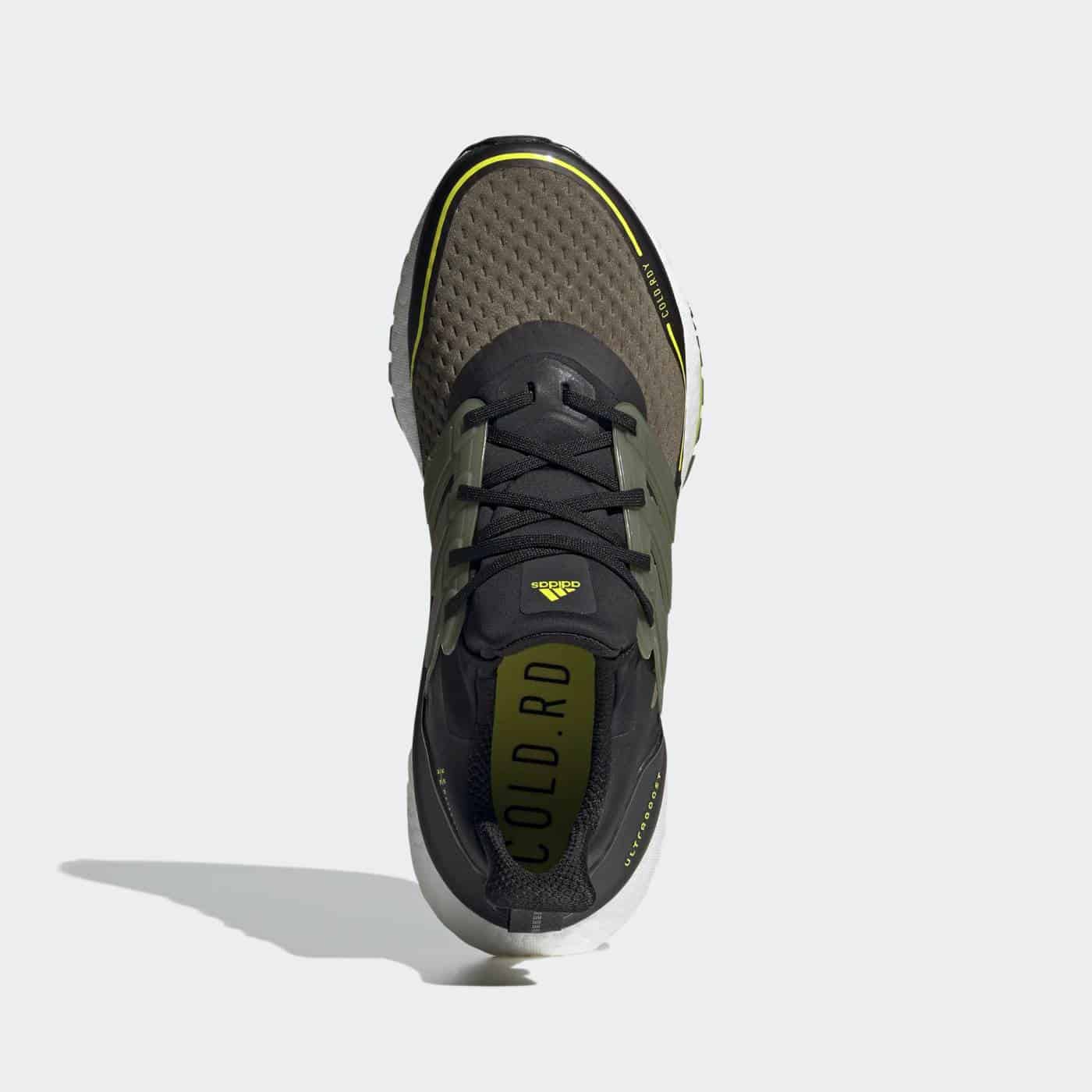 Energized run
Rubber sole
Men's Ultraboost shoes for an energized run
Sock-like fit
Adidas Primeknit upper for support and comfort
Midfoot cage and heel counter for support
Boost midsole for a responsive feel
Continental Rubber gives you superior traction
Adidas Ultraboost 21 Overview
The Adidas ultra boost 21 is perfect for the runner seeking maximum stability. Built to provide an enhanced feel and fit, the ultra boost 21 features a seamless engineered mesh upper, boost and Torsion technologies, and a Continental Rubber outsole.
Adidas has been a leader in the running shoe industry for many years and has maintained its dominance because of its quality. Adidas Ultraboost 21 is one of their most popular shoes because of the sole's durability. Many runners have attested to this fact.
The Adidas Ultra Boost has been a popular running shoe for many years. But what's so special about them? The shoes are very comfortable and provide an extra cushion that runners need to run well. Another thing is the design of the shoes. They have a sock-like upper that hugs the foot perfectly for a more secure fit. The Ultra Boost also has a Torsion System that provides extra support and stability to the wearer.
Rediscover the Boost
The New Adidas Ultraboost will help you rediscover the boost that took Adidas running shoes to a new level. This top-end trail running shoe designed for neutral pronation is an incredibly comfortable and stylish shoe every runner should try. Comfortable and fully responsive, this shoe is perfect for trail runners who get after it with some real grit.
Made from a single piece of material with no stitching, it's designed to return energy with every step while incredibly smooth. It contains a full-length BOOST midsole for ultimate energy return, a soft full-mesh upper for the next-to-skin feel, and support on high-end race surfaces. The ultra-cushioned boost under the heel and forefoot articulates with the foot for an energized ride that feels as smooth as silk.
The shoe offers light-speed energy return, cloud-like plush cushioning, and an adaptive upper that matches your foot strike. Of course, the jumps feel bouncy, making your effort while running feel easier.
Besides, the Adidas UltraBOOST is also eco-friendly. Its Primeknit+ upper is a recycled material made in part with Parley Ocean Plastic.
Adidas ultraboost 21 review
In my experience, the Adidas ultra boost 21 is one of the best running shoes I've ever worn.
It has a great fit, cushioning, support, stability, materials and durability, breathability, traction, and price point.
I highly recommend this shoe to anyone looking for a new running shoe!
Comfort and Performance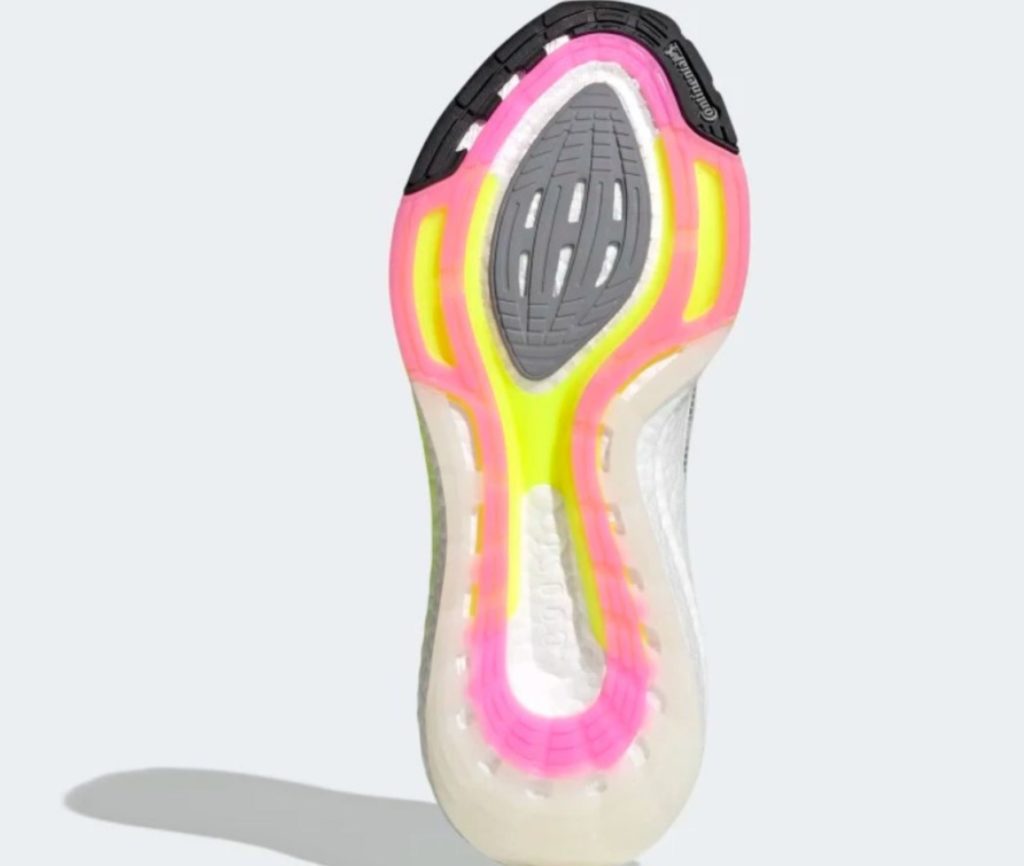 The Adidas ultra boost 21 is a running shoe designed to optimize comfort and performance for runners. The ultra boost is incredibly light and provides maximum cushioning and support. The Boost sole is made of a material designed to absorb impact and return energy into your step, providing a much more comfortable running experience. The upper is made of Primeknit, intended to feel similar to wearing a sock. This shoe is incredibly comfortable and provides the support and cushioning runners are looking for in a running shoe while also being incredibly light and breathable.
Adidas has long been a leader in fitness and athletic shoe technology. The Adidas Ultraboost 21 is their newest and most innovative shoe to date. With a lightweight upper and a full-length boost midsole, this shoe gives you the most comfortable ride ever in a running shoe. The shoes are also designed with a unique pattern on the sole to help you run more efficiently and injury-free.
Energy-returning boost
The Adidas ultra boost 21 is a performance running shoe that provides the ultimate energy return for maximum performance. It features a new energy-returning boost™ midsole. The boost™ midsole consists of thousands of capsules that store and unleash energy every time your foot hits the ground. It returns the energy from your footstrike, so every step feels lighter and more energized.
The Adidas Ultraboost 21 looks similar to the previous two versions, but there are significant changes underneath. The 21 in the name represents the new upper material that is lighter and more flexible. The footbed is made of a unique material called TPU, which stands for thermal plastic polyurethane – a synthetic thermoplastic elastomer. The midsole material is a new type of foam that Adidas calls Boost21. This combines two different pure boost foams – one soft and one rigid. This combination aims to provide better cushioning.
Midsole and Outsole Shape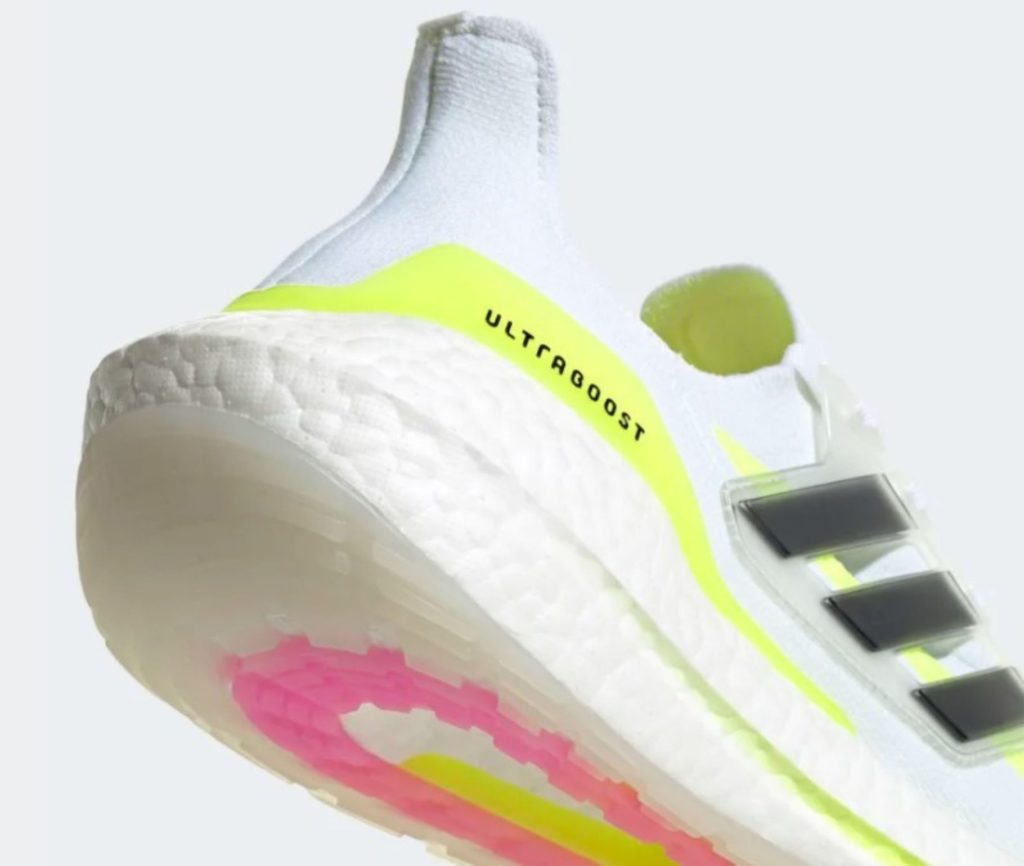 The Adidas Ultraboost 21 Midsole and Outsole Shape is the most comfortable running shoe. The upper is made from a synthetic mesh that is very lightweight and breathable. The open mesh upper allows your feet to breathe and keep cool. The mesh is elastic and pliable to allow for a better fit and relieve pressure from the foot. The sole is made of a lightweight boost foam cushioning material. The material is very durable to save the wear and tear of daily use. The soles are uniquely shaped with three separate foam materials for different foot areas. The foam materials are meant to allow the shoe to be very flexible.
The Adidas ULTRABOOST, featuring "the midsole that saved Adidas running," is back. And while the ULTRABOOST 21 isn't the twenty-first version (the' 21′ stands for the year), it does seem that the UB has become an old friend to us here at Believe in the run.
The Adidas Ultra Boost is back with a squishy midsole that gives you stability throughout the entire run. Whether running a 5K, half-marathon, or marathon, the lightweight midsole provides reliable traction and support to keep you close to the ground for that extra huff and puff. It absorbs impact keeping your feet happy.
The Upper part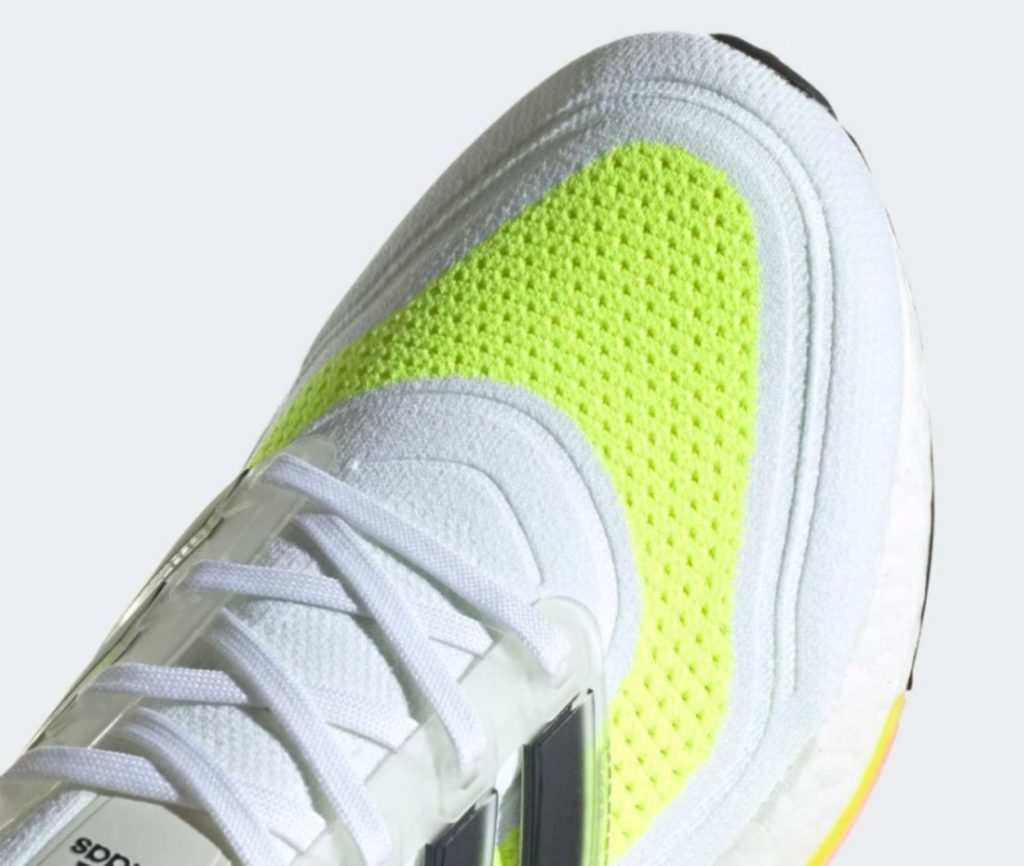 The shoe upper is made from a breathable, stretchy knit material engineered to support your foot's natural motion, creating a glove-like fit that adapts to your foot. The outsole design works with the boost™ midsole to propel you forward with each step. A rubber layer in the outsole is designed for traction and durability, while a durable TPU layer in the middle of the outsole provides stability and support. The outsole also has flex grooves that work with the boost™ midsole to allow your foot to move more naturally and flexibly.
The Adidas Ultraboost 21 is the upgraded version of the Ultra Boost released in December 2015. The 21 refers to the fact that this is the 21st generation of Ultra Boost sneakers. Thanks to the addition of Adidas' new BOOST technology, which has a better energy return than ever before, this is an ideal running shoe as it allows you to run without impacting your joints.
The toe box area of the Ultraboost 21 has been redesigned to give you a roomier fit. Whether sitting or standing, you'll find that your toes have more space to move around.
Fit
The Adidas Ultraboost 21 is true to size and a low-profile, lightweight, breathable, and flexible shoe. The sneaker's midsole comprises Boost foam that gives you bounce-back energy as you run. This has been updated for 2019 with an improved version of Boost foam called BOOST EVO. The upper comes in an upper material called Primeknit, which provides a comfortable fit while keeping the shoes lightweight and flexible.
The lacing system comprises two flat laces that wrap around your foot to provide a secure fit without any pressure points on your foot during runs.
Cushioning
The Adidas Ultraboost 21 features a full-length BOOST midsole, one of the most sought-after technologies in running shoes. Boost is lightweight, responsive, and energy-returning, making it great for daily activities, running, and walking. The cushioning of this model is quite comfortable because it's soft yet firm enough to provide support.
Support
For the best experience, we recommend wearing this shoe for running and cross-training. The support will be good for these activities. However, if you're looking for more stability in your shoe, you may want to consider a different option.
The Ultraboost is designed with a full-length Boost midsole and Torsion System that provide stability when lifting weights or performing other lower-body exercises. We found it has strong lateral side stability that helps prevent rolling or twisting of the foot while wearing this sneaker on an indoor track or treadmill (use caution when running on hard surfaces).
You'll find decent arch support in this shoe as well. Still, suppose you have low arches or flat feet and need extra arch support. In that case, we recommend trying another model instead of these since they don't offer additional customization options (such as air mesh inlays).
Stability and Comfort
The Adidas Ultraboost 21 is designed for high-intensity training requiring stability, comfort, and safety. Light and flexible shoes give you the best feeling on your feet during a training session or game. Their lightweight construction ensures that you can focus on your performance rather than the weight of your shoes. These shoes were built with protective properties to provide optimal protection while playing. This new version of the Ultraboost is a perfect combination of fashion and technology that will make you feel like a professional when running through the streets or on the court.
Running with BOOST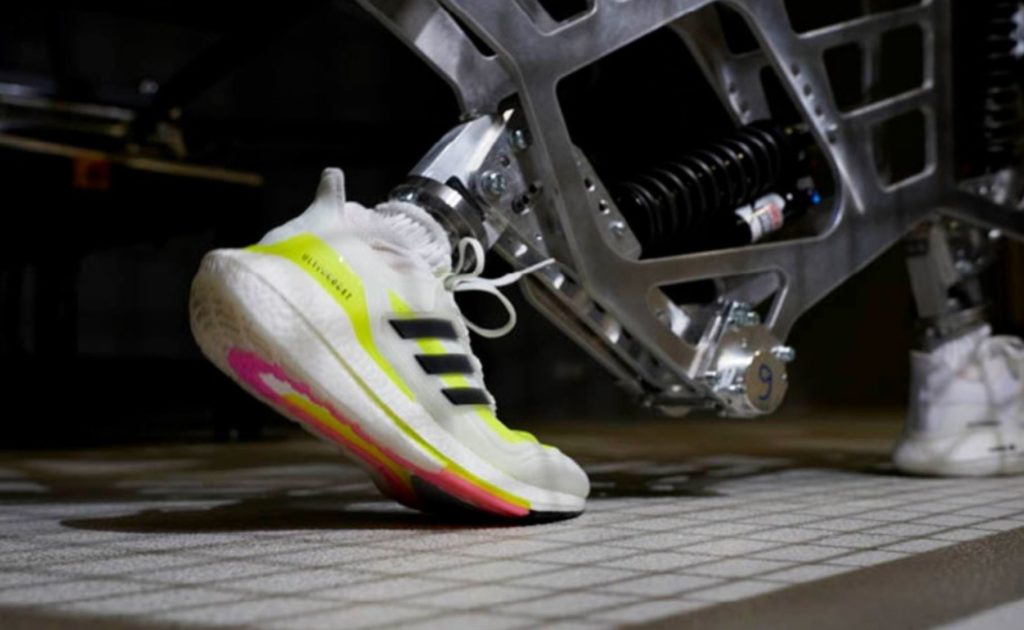 The Adidas Ultraboost 21 is the newest version of one of the most versatile running shoes ever. Designed with a responsive midsole, adaptive traction pattern, and upgraded Primeknit upper to make every stride more comfortable than the last.
Go beyond the barriers of memory, space, and time. The Adidas Ultra Boost 21 features a full-length BOOST™ midsole which delivers unbeatable comfort and energy return. The shoe also includes a soft webbing upper, seamless heel construction, and dynamic arch wrap for support.
Running never felt so good. Get ready for a smoother, softer ride with enhanced comfort and energy in the new Ultraboost 21. New BOOST technology combines a super soft and comfortable feel while providing a consistent performance run after run.
You never stop pushing. We never stop improving. The lightest ever Adidas Ultraboost returns in a new 21 iteration with enhanced energy return for an even better run.
Ultra-cushioned
Ultra-comfortable. Ultraboost reinvents the running shoe with an energy-filled, efficient ride, using Adidas' most innovative technologies.
Technology is advancing exponentially; Adidas ULTRABOOST 21 takes our love of running to the next level. The ultra-boost technology in the new Adidas running shoe boosts energy when we go out for a run. An exclusive midsole also makes the running shoe an excellent pick for runners.
Adidas Ultraboost 21 Review – Final Thoughts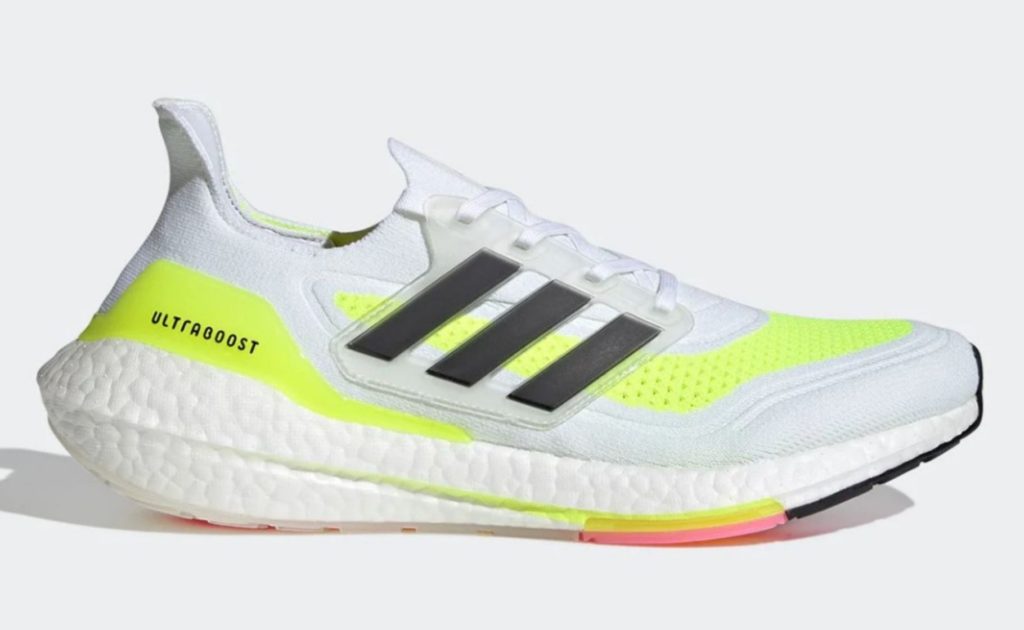 Adidas has made a shoe that has effortlessly incorporated the best features of their classic sneakers while also being a profoundly modern footwear piece.
Whether you love it or not, the shoe has become synonymous with "running efficiency" and has been a reliable workhorse of the running market.
adidas ultraboost 21 primeblue review
The ULTRABOOST, a beloved shoe by runners everywhere, is back again. The 21 has returned to the world of running since its previous version dropped last year. We have used them for fast, challenging workouts, long runs, and races. As the years go by, the ULTRABOOST stays true to its name, giving runners what they expect from Adidas.
The Adidas Ultraboost 21 will help you run your fastest ever. It is the most comfortable Adidas running shoe, built for speed and engineered for boost.
Welcome to the next generation of Adidas performance running shoes. The Adidas Ultraboost 21 is a truly revolutionary shoe with already broken world records at race events such as the Berlin Marathon, Frankfurt Marathon, and London Marathon. Boost your performance today!
Adidas boost reviews – I love the ultraboost 21, and it easily became one of my favorite shoes for running, walking, and daily activities.
Fit: The fit of the adidas ultraboost 21 is a bit different than what I'm used to, but it would be hard to find a shoe that fits better. It's very stable and secure on your foot, and the heel lockdown works perfectly. The upper is also snug enough so that you aren't getting any movement or heel slip when running fast or sprinting. If you have wide feet, they may feel tight at first until they break in; after about 50 miles there was no more room for me (I wear an 8).
Cushioning/Energy Return: The cushioning in this shoe is fantastic! Adidas uses their Boost technology which has become synonymous with high-quality performance shoes because of how good it feels underfoot when running quickly or jumping off boxes—it feels like another layer of protection between you and the ground below! As far as energy return goes, though.
Support: This shoe offers plenty of support for most people who want something light but still want stability from their trainers since there are two strips made out of elastic material around each ankle region which keeps them securely locked onto your foot while still allowing some flexion at each joint as needed during movement patterns such as walking around town or bending over low barriers like fences or hedges etc…
Adidas Ultraboost 21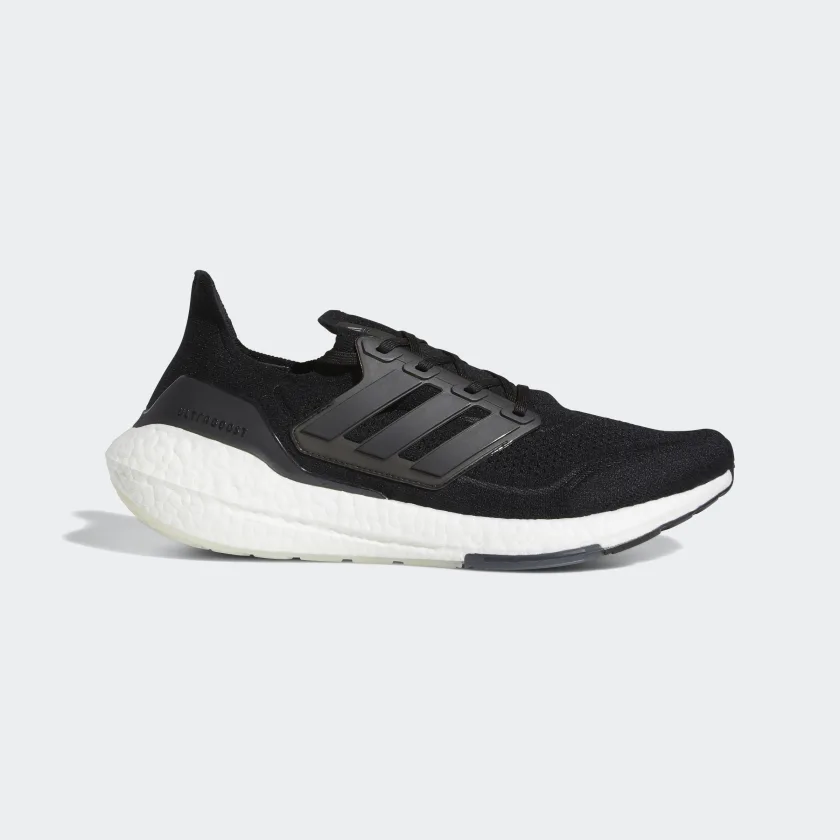 Energized run
Rubber sole
Men's Ultraboost shoes for an energized run
Sock-like fit
Adidas Primeknit upper for support and comfort
Midfoot cage and heel counter for support
Boost midsole for a responsive feel
Continental Rubber gives you superior traction
No products found.
Alex is a fitness aficionado, empowers others towards healthier, active lives through small, sustainable changes for lasting results. Visit Gearuptofit.com for insightful tips and resources to enrich a balanced lifestyle.