This Adidas Ultra Boost Uncaged Review will cover this amazing running show's main features, design, and material.
Adidas is a brand of sports equipment. Adidas' products are popular among leading athletes all over the world. The Adidas Ultra Boost Uncaged sneakers have become famous primarily because of their unique design and attractive color combinations. Adidas has used some great materials in designing these shoes to ensure they don't disappoint the customers. Adidas also claims that these shoes are designed to support your feet while running and even prevent injuries.
Before proceeding with the Adidas Ultra Boost Uncaged Review, a brief introduction to Adidas technology is appropriate.
Adidas Uncaged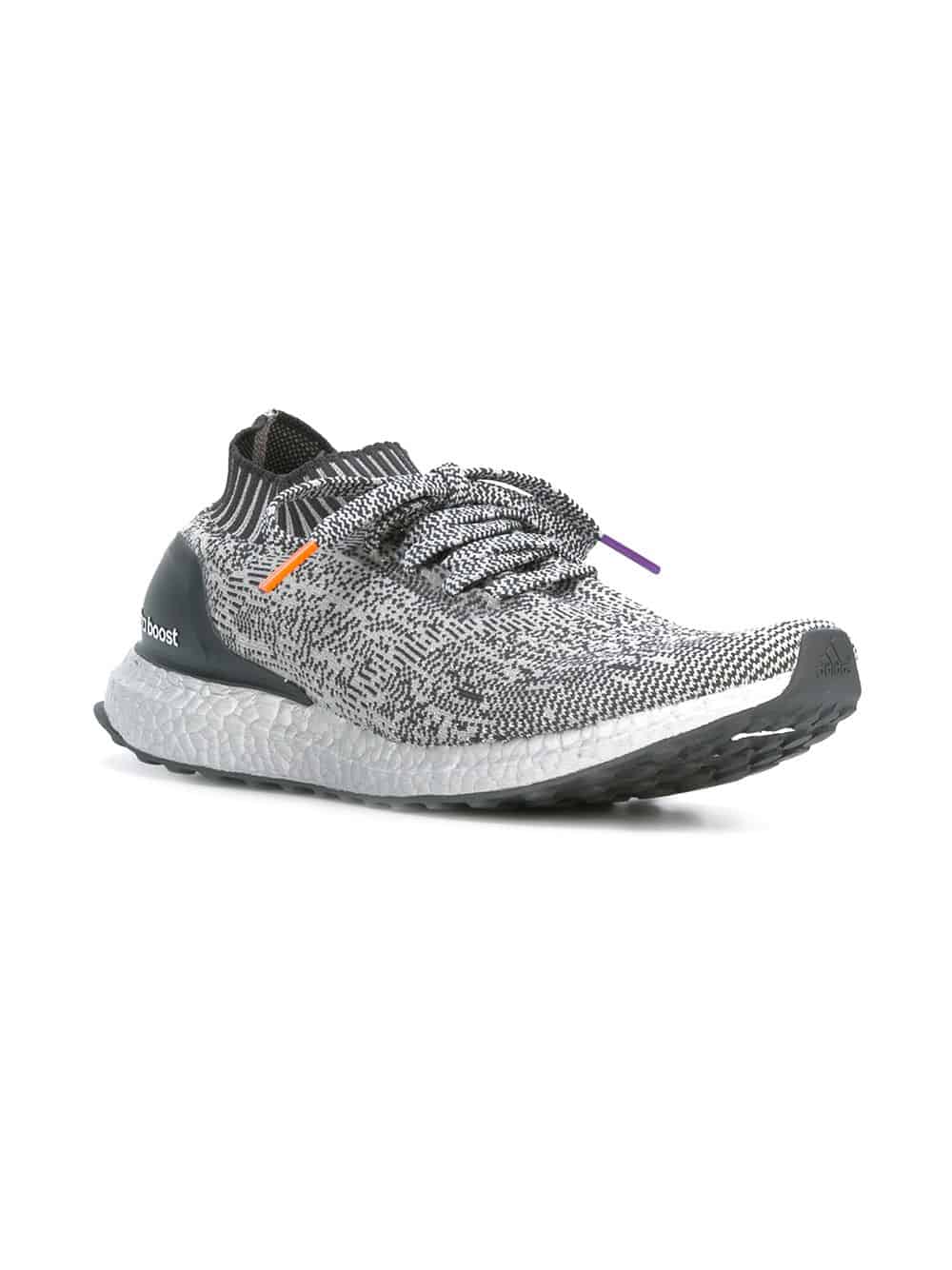 Running Shoe
Advanced energy-returning properties
Streamlined version of the original
Primeknit mesh upper
Signature Boost cushioning
Molded heel counter
Stretch Web outsole.
What is Adidas Technology?
Adidas Boost is the most innovative cushioning technology created by NASA. The technology uses a material referred to as thermoplastic polyurethane (TPU), providing comfort that compresses under pressure for better shock absorption. The foot instantly bounces back to its original form. Adidas has used Adidas Boost technology in developing Adidas Ultra Boost Uncaged.
BOOST foam is made up of lots of little pebbles of TPU and is believed to offer the highest energy return of any running shoe on the market. This allows you to use much less energy and run further and faster. Adidas claims that Adidas Boost can increase energy levels by up to 10% or more.
Adidas has used some excellent materials in designing these shoes to ensure they don't disappoint the customers. The company claims that the Adidas Ultra Boost Uncaged sneakers have been designed for running and are capable of providing comfort and support simultaneously.
Adidas also has what they call the Adidas Performance Materials. These are made of "high-end" textiles. Therefore, Adidas is well known for its quality and style. Adidas performance materials give Adidas shoes the flexibility and comfort needed for long-distance running.
Adidas energy boost redefined cushioning when it launched in 2013 as the primary Adidas shoe to introduce BOOST technology. The lightweight, neutral running shoe introduces a mixture of cushion and quick responsiveness for many who need each run to feel quick without sacrificing cushion level.
Now, let's proceed with our Adidas Ultra Boost Uncaged Review review.
Product: Ultra Boost Uncaged
weight: 9.7 ounces (size 9)
midsole drop: 10 mm (heel: 29 mm / forefoot: 19 mm)
recommended for: long, urban runs; Arch type: normal; stabilizing torsion system; fit counter heel for unrestricted fit
product color: tech ink/core black / running white
Rating: 8,5/10



Design – Material
The upper body of the shoe is fully covered with pure Primeknit. It makes the shoe super soft, and flexible, but firm enough while giving the runner an incredible feeling of comfort. Offers outstanding flexibility and breathability. Primeknit is amazingly soft but not too soft to the point you can feel uncomfortable.
Adidas has made the Primeknit with a mix of nylon and elastane for maximum comfort. The toe box is covered in a layer of TPU material that protects the toes from harm. However, this does not seem to affect breathability, as there are never any sweat marks on the shoes. The TPU layer also appears to be flexible, contributing to the comfort levels of the shoe. The Primeknit in this shoe is an excellent example of how Primeknit can be used for an athletic shoe, as it gives a nice balance between style and performance.
There is no tongue on these shoes. Instead, they have an elastic ankle band that does its job well. Adidas has done a great job using the right material for this design.
Compared to the classic UltraBoost model, there are two significant changes, the ankle collar, and the missing cage.
The ankle collar is now elastic and can be stretched to fit comfortably in all sizes. This way, the shoe resembles, even more, an actual shock.
The cage is missing. Adidas removed the TPU stripes from the outside, but they added Nylon backing inside the shoe and put glue overlays around the lace holes to prevent Primeknit from ripping off.
If you are looking for extra comfort, then the Ultra Boost Uncaged is the best choice you could get. After wearing these daily for casual wear, you will not be able to put on any other shoes.
Cushion
The BOOST cushioning system is state-of-the-art. The light foam in the midsole provides a bouncy feel in the foot strike while feeling supportive and cushioning. During the run, the shoe feels very comfortable and responsive. Every year BOOST is evolving.
For a shoe that's constructed like the Adidas Ultra Boost Uncaged one, we also expected adiPRENE+ to be part of the mix. Unsurprisingly, it comes with its midsole compound and overlays to provide as much cushioning as permitted by the laws of physics. adiPRENE + is a high-tech compound designed to give you an enhanced landing and extra cushioning thanks to its superior compression set technology.
Adidas has also used TORSION® SYSTEM, a comfortable, low-to-the-ground ride that helps keep your foot closer to the ground but has a stable ride simultaneously.
Cushioning is identical to the original Ultra Boost.

Traction
The traction level provided by Adidas UltraBoost Uncaged is more than sufficient. Continental rubber is used for the outsole. It is a company that specializes in making tires, so the outsole is very durable and has an excellent grip.
The outsole is made up of Continental™ rubber, specifically designed and engineered to provide maximum durability in high-wear areas while providing superior traction, grip, and handling. Its one-piece construction helps give a smooth roll from heel to toe for all your landings. Adidas has also-Stripes on the outsole, which are there for extra traction.
Since it's a very slim shoe, Adidas has reduced weight using Continental™ rubber.
If you look closer at the rubber pattern, Adidas divided it into 3 blocks with 2 ribs across each block. This is great as now you have more gripurable rubber that offers excellent traction.
Traction for Adidas Ultra Boost Uncaged works great on the court, which is not surprising after seeing the outsole and Continental™ rubber. The same goes for off-court surfaces since it grips well on asphalt, artificial grass, and even dirt!
Depending on indoor or outdoor training, the traction varies. In the case of an indoor run, the traction pattern performs perfectly on an inside track, and the grip is exceptionally responsive. However, the traction depends on the terrain and weather conditions for an outside run. In wet conditions, the grip loosens, and the runner is more exposed to potential slippage.
Fit
The Uncaged Ultra Boost provides Primeknit comfort. Initially, the ankle collar can feel a bit tough on the ankle when you wear it for the first time. However, after wearing them for a few days, the foot gets used to them, and the knitted collar wraps your foot very nicely.
This model is slightly larger than the caged Ultra Boost. That's because the minimal heel design allows the foot to sit rearwards compared to the caged structured heel. When the foot sits backward, it creates additional room in the front of the toes.
The shoe's upper part is made from Primeknit mesh, which allows the shoe to adapt to every type of foot. However, the Uncaged version has no support features besides the external heel counter and Torsion system. If you have no prior experience in this kind of shoes, I suggest you try them before deciding on the size.
The upper part provides a one-to-one fit and does not constrain the natural movement of the feet. It's like wearing socks.
Support
The Ultra Boost Uncaged lacks support compared to core performance running shoes. The absence of an external midfoot structure and the reduced upper supportive layers forces the shoe to fall short of performance running standards.
This model provides minimal support. The external heel counter and Torsion system delivered a secure feel in the heel area. However, by removing the outer midfoot cage, the foot is not protected from changing directions or even rolling over the midsole.
This model is not the best option if you are a serious runner. Still, this is ideal for casual wearing – nice to feel freedom in the forefoot area.
Adidas Uncaged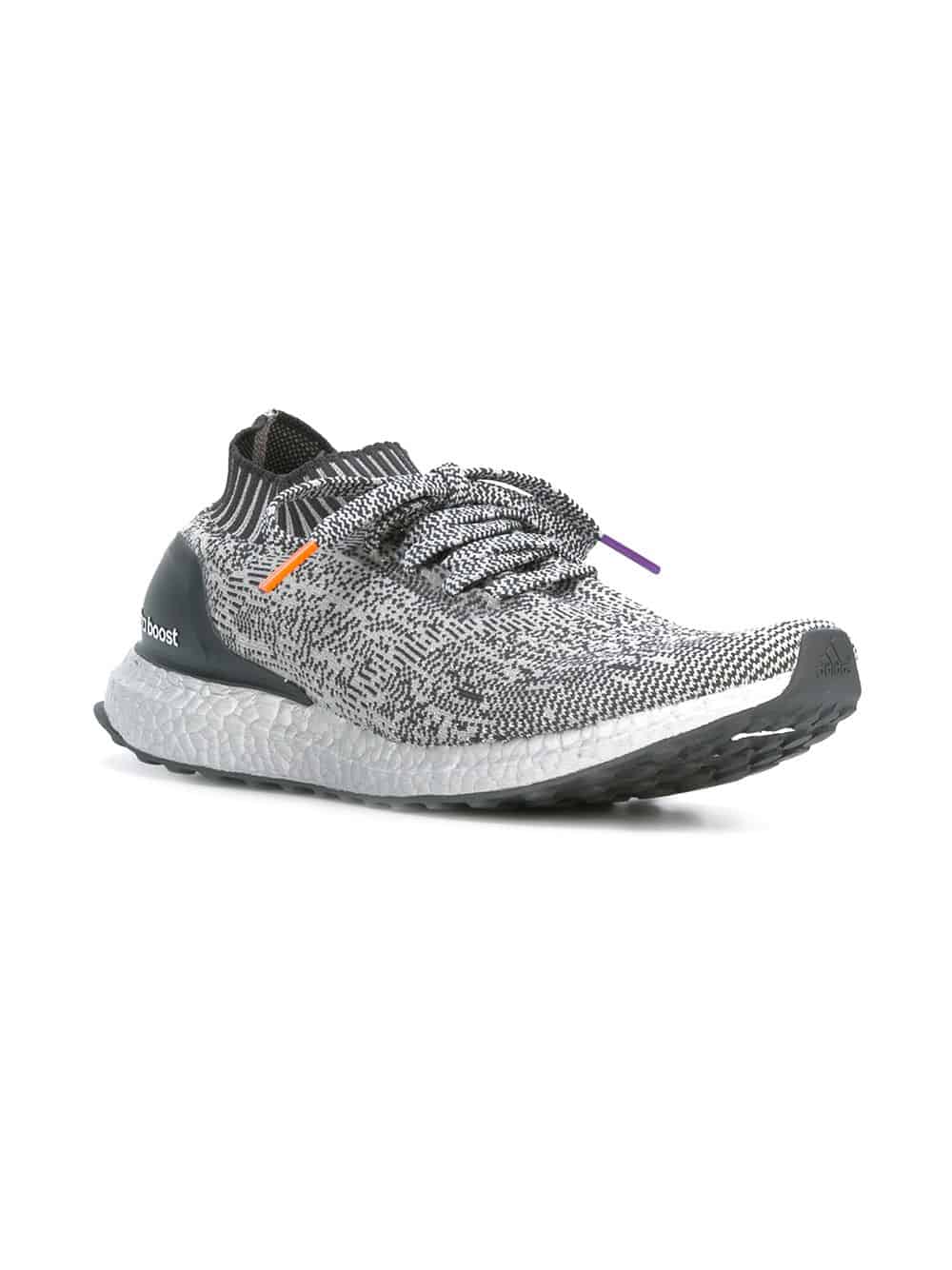 Running Shoe
Advanced energy-returning properties
Streamlined version of the original
Primeknit mesh upper
Signature Boost cushioning
Molded heel counter
Stretch Web outsole.
Adidas Uncaged vs Adidas Ultraboost 21
The Adidas Ultraboost 21 and the Adidas Uncaged are two of the most popular sneakers on the market right now, and for a good reason. Both shoes have their unique look and feel, but you'll also find several similarities when comparing them side by side.
To start, both models feature a knit upper material that provides a comfortable fit while remaining breathable enough to wear in warm weather months. The midsole is also made of Boost material, which is highly responsive and provides a comfortable ride.
However, there are some key differences between these two models that you should consider before making your purchase decision:
The Ultraboost has an upper made almost entirely out of Primeknit material, which stretches to conform to your foot shape while still providing support around key areas like the ankle bones and toes. The Uncaged has much less stretchy knit material but still provides adequate support; instead, it has perforations in its upper material that let air flow through freely as you run through warm weather conditions.
Weight – The UltraBoost 21 is heavier than the Uncaged at 12 ounces compared to 10 ounces. This difference may not seem like much, but if you're a runner who likes to be as light on your feet as possible, it might make sense to go with the Uncaged instead of the UltraBoost 21.
Fit – If you love wearing wide-fitting shoes like me, then you'll love this aspect of these two models since both offer plenty of room for wider feet, thanks to their knit uppers!
Conclusion
We hope that you enjoyed this Adidas Ultra Boost Uncaged Review. The Ultra Boost Uncaged is a great shoe, similar to the original Ultra Boost. Removing the external midfoot cage improves the flexibility and comfort of the shoe while reducing the support level. It is stylish, offers excellent cushioning, and is packed with boost foam. The Continental rubber sole delivers superior traction and durability.
It is an ideal shoe for amateur runners and casual wearing.
Pros
Very comfortable
Extremely responsive with great energy return
Durable
Light-weight
Fashionable for casual wear
Minimum stability
Cons
No products found.
Alex is a passionate fitness enthusiast dedicated to helping people lead healthier, more active lifestyles. He encourages small – sustainable changes over drastic transformations and works with people to create customized wellness plans. His mission is to help others benefit from the most effective methods available, sharing tips, strategies, and health & fitness tools on Gearuptofit.com to inspire people to live their best lives.