A fast metabolism diet is one of the most effective ways to lose weight quickly. Find out more about this method here!
If you are looking for a fast metabolism diet, you need to eat foods that burn fat faster than other foods. Many diets claim to do just that, and they all seem to work for a short period. However, if you want to keep it up long term, you need to find something that works for you. This article is about finding a fast metabolism diet that works.
What Is the Fast Metabolism Diet?
The Fast Metabolism Diet is a practical plan for losing weight quickly. You should be careful about what you eat, though, because if you overeat, you may gain weight instead of losing it.
The Fast Metabolism Diet doesn't require counting calories or tracking fat. It does require sticking with the allowed foods on this plan and avoiding other foods, which may be challenging since some of the foods not allowed are commonly found in the standard American diet.
This diet is based on the theory that your metabolism will speed up if you eat only certain foods in a specific order. There are no scientific studies to support this claim.
Dieters should eat more protein, have fewer carbs, and avoid sugar. Hormones cause weight gain, and the diet plan outlines these effects. Your liver needs to be healthy if you want to lose weight. Muscle mass is essential as well. Fatty tissue is stored in different areas of the body.
Fast metabolism diet is suitable for those who want to lose weight without exercising. People who follow this diet should eat less than 2000 calories per day. They should avoid:
eating more than three meals a day.
drinking alcohol
They should:
drink plenty of water throughout the day
eat whole grains, fruits, vegetables, lean meats, fish, nuts, seeds, beans, and dairy products.
What do you eat on the fast metabolism diet?
The fast metabolism diet is based on eating lots of protein and healthy fats like avocado, nuts, seeds, olive oil, and coconut oil. It's essential to avoid processed foods and sugary drinks.
This type of diet can be effective for weight loss if you look to burn fat quickly or lose weight in general.
You should only follow this kind of diet if you have a medical condition that requires it. If you don't have any health issues, better options are available. The idea behind this diet is sound, but it has not been proven scientifically.
It's also important to note that this diet isn't intended to replace regular exercise. This means that people should still include aerobic exercises in their daily routine.
What are the phases of the Fast Metabolism Diet?
Each phase of the diet regimen includes its specific focus and distinct list of foods. According to Pomroy, the phases assist your body heal from previous phases and preparing your body for the following phase. The last week, and after which they repeat three times for four weeks:
First: Days 1-2: The goal of Phase 1 is designed to unwind stress and ease the adrenal glands.
Second: Days 3-4: The goal of Phase 2 is to unlock the fat stored in your body and build up muscle.
Third: Days 5-6-7: The goal of Phase 2 is to "unleash the fire," and is focused on your hormones, your heart as well as "heat."
The concept is to give your body the diversity it requires to absorb the nutrients you need. "You require complicated carbohydrates, sugars from nature fat, protein, and even salt to maintain the normal chemistry of your body," she says. You may require higher levels of these nutrients, particularly when you've been following poorly for an extended period.
But, she adds, it's not advisable to include everything you require in one go. This is the concept behind the various phases. According to her, the transition between phases will allow the organs and systems targeted explicitly in the different steps to take a break and replenish.
What to eat in Phase 1?
Phase 1 is the high-glycemic, moderate protein low-fat phase. It comprises carbohydrate-rich food items like brown rice quinoa, fruits rich in natural sugars, and average protein foods low in fat.
Quinoa
Oatmeal
Mangoes
Apples, Figs, Oranges
Lean beef
Foods that contain refined sugars:
Wheat
Corn
Juice
Dry fruit
Milk-based products that are high-fat include cheese.
Phase 1 comprises breakfast, lunch, dinner, and breakfast and snacks. Breakfast includes cereals and fruit. Lunch consists of grains, vegetables, protein, and fruit, while dinner is composed of grains, vegetables, and protein. This pattern is a way to teach your body to make use of food for energy instead of using it to store fat.
The first phase of exercise should consist of one day of intense cardio. Pomroy suggests running exercising using an elliptical trainer or an upbeat class.
What to eat in Phase 2?
The Phase 2 phase is the high-protein, high-vegetable low-carbohydrate, and low-fat stage of the Fast Metabolism Diet. It is packed with cruciferous vegetables high in nutrients and a lot of lean protein.
Asparagus
Lean beef
Buffalo/bison
White meat poultry
Egg whites
Low-fat fish
What is not to eat Fruits (or fruit juice), grains (including wheat and corn), refined sugar, high-fat beef dairy products, and cheese. Like Phase 1, Phase 2 comprises breakfast, lunch, and dinner, as well as two snacks. The emphasis is on food items that help build muscle rather than high in carbs, such as grains and fruits. Breakfast includes lean protein as well as an ingredient. Lunch is another source of protein and vegetables, and dinner is the main meal with more vegetables and protein. Both snacks are protein-rich and lean, like buffalo jerky or slices of deli chicken.
In Phase 2, the workout should be at least one day of training, emphasizing heavy and minimal reps.
What to eat in Phase 3?
The third stage of Nutri-Age, called the Phase 3 phase, has high healthy fat, moderate carbohydrate, and modest protein content. It includes foods rich in beneficial fats such as coconuts, avocados, and many berries; some cereals; and a small amount of meat.
Avocados,
coconuts and
olives are all high in healthy unsaturated fats.
Salmon,
asparagus,
beans and
cauliflower is also a good source of vitamin K2.
Quinoa has a high ratio of magnesium to calcium and is therefore excellent for those who have diabetes or other problems associated with low calcium levels.
Beef, poultry, and wheat refined sugar-based products such as cheese are part of Phase 3. The goal of the morning meal is to provide fruits, a fat/protein source, and grain and vegetables. Lunch comprises a combination of vegetables, fruits, and meat or fish. Dinner is made up of a source of fat and protein and a vegetable and starch/grain. Both munchies are brimming with beneficial fat and include veggies.
The third exercise stage entails at least one day of activity that reduces stress, such as yoga or a massage.
You'll be required to repeat the same diet as frequently as you like until you achieve the desired outcomes after completing one week and the three phases.
Pros of Fast Metabolism Diet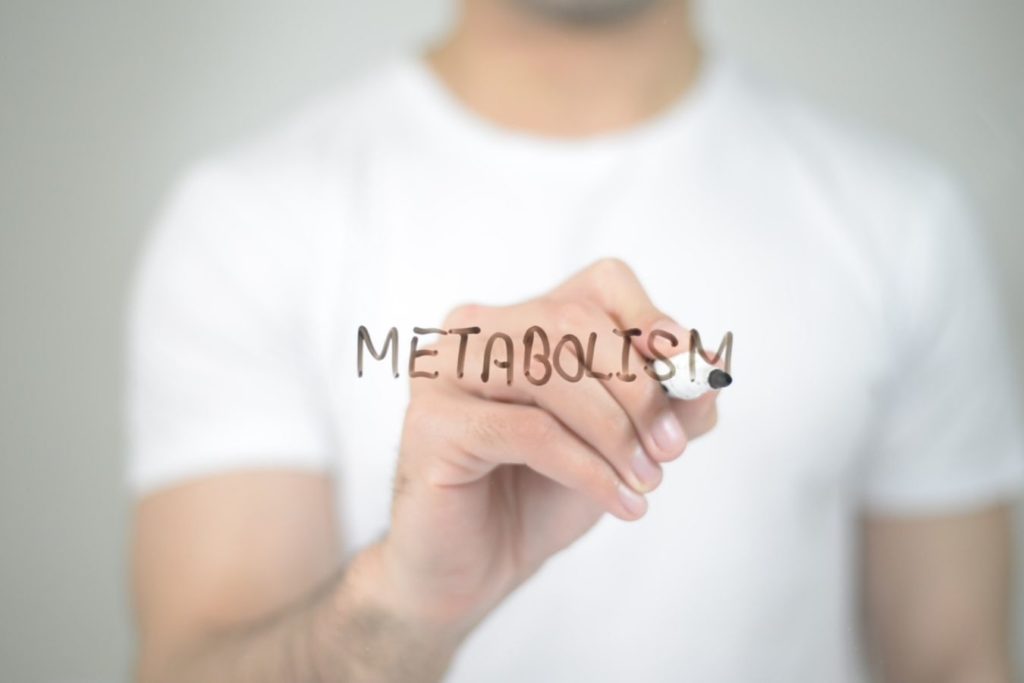 This diet is a fast, effort-free way to lose weight. Food is not the enemy but the medicine and the fuel we need to rev up our sluggish, broken-down metabolisms. We need to burn fat instead of storing it. This is the silver bullet for everyone who wants to naturally and easily eat their way to a thinner, healthier self.
Skinny people are skinny because they overeat junk food. But you shouldn't call them skinny unless they're underweight.
Fresh fruit and vegetables, lean proteins, whole grain products, and nuts are all examples of healthy meals. A weekly diet should provide enough variety to pique your interest while still meeting your nutritional needs. Aerobic exercise, strength training, or yoga are all forms of physical activity.
Cons of Fast Metabolism Diet
This diet is quite daunting. You must first understand what you're permitted to eat and what you're not to consume. It's also challenging to remember which days you should consume specific foods. However, the diet will assist you in learning about new foods and getting used to them. Because it necessitates rigorous adherence to a fixed timetable, it is not feasible for most people.
Although the Fast Metabolism diet is healthy and includes a thorough exercise plan, it is too complicated and restrictive for most people to maintain over time.
Physical Activity and Fast Metabolism Diet
The first step in developing a metabolic syndrome is an increase in adiposity. The second step involves insulin resistance, which can be triggered by environmental factors such as diet. It has been suggested that physical activity may have a protective effect on obesity-related diseases via its impact on energy expenditure, body composition, and metabolism.
In this context, a recent study showed that high physical activity levels are associated with lower fasting glucose concentrations in obese men, suggesting that exercise might protect against type 2 diabetes. However, whether or not physical activity protects against diabetes depends on the intensity of the exercise performed. For example, moderate-intensity physical activity improved glycemic control in patients with type 2 diabetes, whereas vigorous-intensity physical activity did not.
In addition, another study found that after adjusting for age, sex, and BMI, there was no association between leisure-time physical activity and the risk of developing diabetes.
However, these studies were cross-sectional and thus cannot establish causality. Moreover, it remains unclear how different intensities of physical activity affect the progression of diabetes.
It is known that regular exercise improves cardiovascular health. Although it is not clear if physical activity prevents or delays disease onset, it appears that regular physical activity decreases the incidence of some chronic diseases, including heart disease, stroke, hypertension, and diabetes.
Healthy Foods in Fast Metabolism Diet Plan
Dr. Nizar Sattouf has designed the Healthy Foods In Fast Metabolism Diet plan. He is a world-renowned expert in nutrition and fitness who has written several books about health and wellness. This particular book was published back in 2012. It contains all the information you need to know about losing weight quickly and effectively. If you want to learn moreThis book contains easy instructions that will help you understand what is required to get started with the fast metabolism diet. It also provides detailed explanations of each component included in the program.
Which foods increase metabolism and burn fat?
The best way to boost your metabolism is by eating fewer calories than you expend. This means cutting back on snacks, sugary drinks, and processed food. Instead, eat smaller meals throughout the day. If you want to burn fat, focus on high-protein foods like eggs, lean meats, fish, nuts, and seeds.
What foods help burn belly fat?
The best way to reduce belly fat is by eating fewer calories than you consume. This will lead to weight loss, but it's not always easy to cut back on food intake. For example, if you eat 3,000 calories per day, then cutting down to 2,500 won't necessarily result in a significant reduction in body weight. Instead, you may find yourself hungry all the time. To avoid this, try eating fewer calories overall. If you want to lose weight fast, focus on reducing the amount of calories you take in each day.
How do you lose weight with a fast metabolism?
The first step is to eat fewer calories than you burn each day. This will cause your body to start burning fat stores instead of carbohydrates. To speed up your metabolism, try eating smaller meals throughout the day rather than three large ones. If you want to lose weight even faster, add some exercise to your daily routine.
What are the signs of a fast metabolism?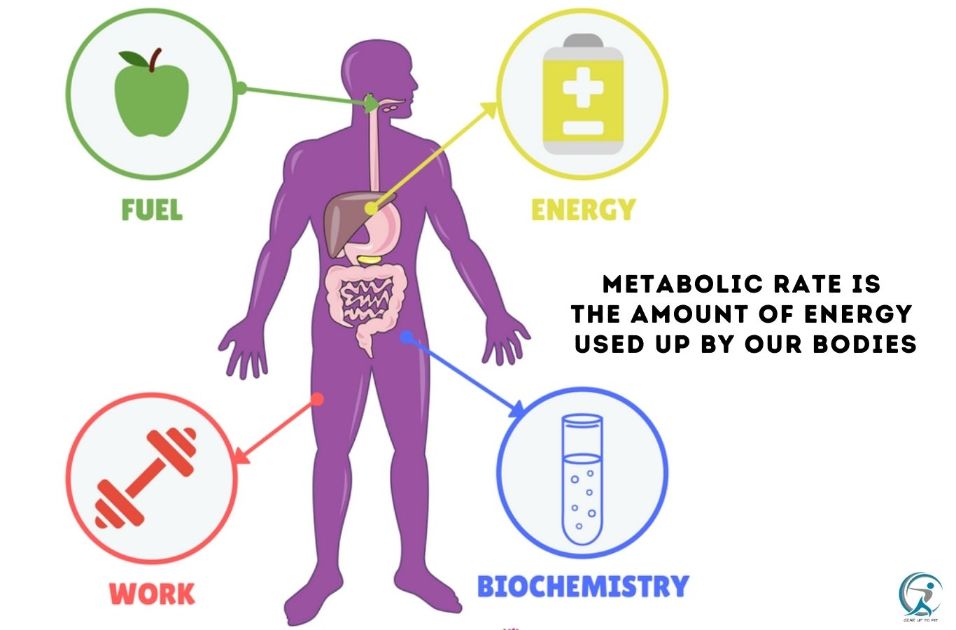 The best way to tell if you have a fast metabolism is by looking at your body composition. If you're leaner than usual, it could mean you have a high metabolic rate. A higher metabolic rate means you burn calories more efficiently, which leads to weight loss.
Is it good to have a fast metabolism?
A fast metabolism diet is a high-protein, low-carbohydrate diet that encourages rapid fat burning. It may not be appropriate for everyone, but if you're looking to shed some pounds quickly, then this could be a great option.
What causes fast metabolism?
The fast metabolism diet works by eating fewer calories than usual but still consuming enough protein and fat to keep you feeling satiated. This means you'll eat less overall, which helps you burn more energy.
Can you eat bananas on fast metabolism diet?
Yes, but only if they are ripe. Bananas contain high levels of resistant starch, which helps to increase the rate at which food passes through your digestive system. This means that it will take longer for you to feel hungry again after eating them.
What is the 3-week metabolism Diet?
The 3 Week Metabolism Diet is based on the idea that you will lose weight if you eat fewer calories than you burn every day. It involves eating less food each day, but it doesn't specify precisely what you should eat. Instead, it suggests that you eat foods high in protein and fat, which will keep you feeling fuller longer.
How to Create a Personalized Workout Plan

High Protein Snack Ideas for Active Adults and Athletes

Best Supplements for Increasing Muscle Mass After 60

Why Are You Running?

How To Boost Post-Workout Recovery at Home

How Effective Is 20 Minutes Of HIIT
Alex is a passionate fitness enthusiast dedicated to helping people lead healthier, more active lifestyles. He encourages small – sustainable changes over drastic transformations and works with people to create customized wellness plans. His mission is to help others benefit from the most effective methods available, sharing tips, strategies, and health & fitness tools on Gearuptofit.com to inspire people to live their best lives.