Meal replacement plans for weight loss can be a great way to slim down, but they're not for everyone. Find out how meal replacement shakes can boost your weight loss efforts.
If you're thinking of trying a meal replacement plan for the first time, here are some things to keep in mind.
These products can be healthy and nutritious and help you avoid the temptation of high-calorie foods. However, knowing what you're getting into before trying a meal replacement plan is important. Here's what you need to know about meal replacements:
What are meal replacements?
Meal replacements are foods used to replace meals and/or as nutritional supplements. They come in the form of shakes, bars, and puddings.
Meal replacements are often marketed as convenient weight loss products. They are also used by people trying to gain weight or increase their protein intake.
Meal replacement shakes contain all the nutrients your body needs in one drink, including carbohydrates, proteins, fats, vitamins, and minerals. Some brands even include probiotics in their products to aid digestion.
They're particularly useful for people with limited time for cooking or preparing meals because they can add water to the powder and shake it up!
What are meal replacement shakes?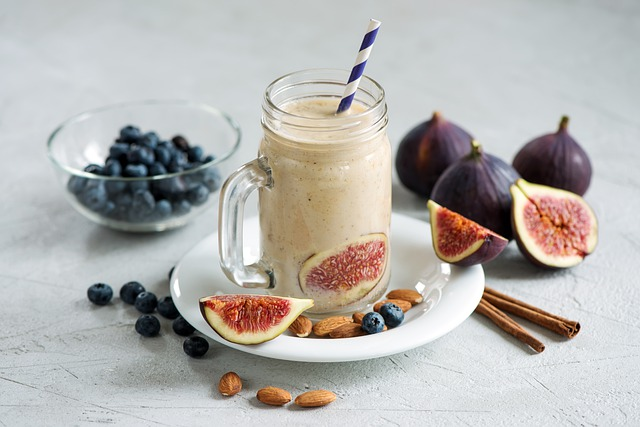 Meal replacement shakes are a quick and easy way to lose weight. Meal replacement shakes are often used as meal replacements by people who want to lose weight or professionals who want to help dieters lose weight. These drinks are also called MRPs (meal replacement products).
Meal replacement drinks typically contain less than 200 calories per serving and may be low in fat, sugar, and/or sodium. They can also contain vitamins and minerals that are important for good nutrition.
The first meal replacement shake was developed by Dr. Kevin Sanders, a physician in New York City, in the 1960s. He wanted to create an easy way for people with busy schedules to get all the nutrients they needed in one drink. Since then, many companies have developed their versions of these shakes.
Can you lose weight with meal replacement?
Protein shakes contain mixtures of water, milk, and powders that contain vitamins and nutrients. The whole package promotes strong muscular growth to increase your metabolic rate. Bodybuilders have always taken this drink to the races to increase lean muscle strength. Recent studies indicate that many people have started using protein shakes daily. It has been shown that meal replacement can increase appetite and help reduce body weight quickly. How is this story supported? Does the dietary trend really have an effect, and is there any way to make money on it?
Do meal replacement shakes really help with weight loss?
The weight loss process can be difficult. Many individuals have been turning to diets and a number of ill-fitting exercise plans to lose weight. Meals are a healthy alternative to eating healthy foods that effectively reduce excess weight as they help prevent weight loss. It will help reduce your food consumption by eliminating unnecessary calories in a healthy way. My previous blog post covered the differences between food replacement and protein shakes, and how they serve specific purposes.
These are the Best Meal Replacement Shakes for Weight Loss Goals, Per Dietitians.
Our team updates this article to include details of the featured products regularly. Blenders can save your day when it comes time to grab a quick fix, and you want nothing to eat. Store-made shakes might work well in rush situations. The diet is also beneficial for athletes who require more nutrients during the day and eat more calories and fats, according to Amy Fischer, a registered dietitian who works with athletes.
Garden of Life Raw Organic Meal Replacement Shakes
Garden of Life Raw Organic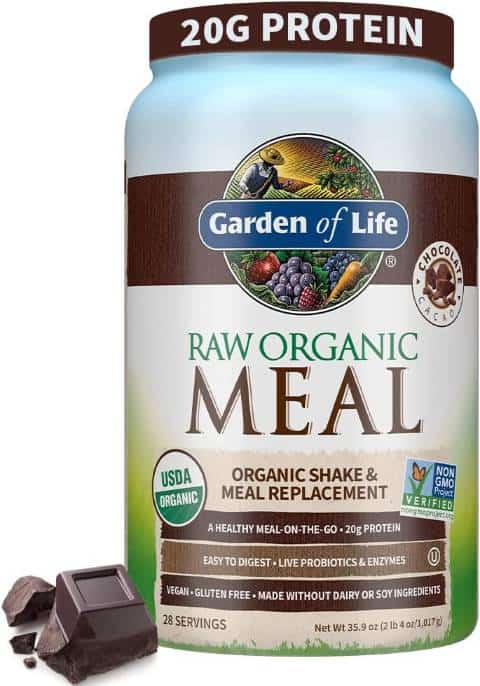 Meal Replacement Shakes
Chocolate Plant Based Vegan Protein Powder
Pea Protein, Sprouts, Greens
Meal replacement shake with probiotics
Packed with 21 vitamins and minerals
Organic, gluten free, vegan, dairy free
Garden of Life Raw Organic Meal Replacement Shakes is the perfect replacement for your lunch or dinner. Our all-in-one shake provides you with 28g of plant-based protein, 16 servings of superfoods, and probiotics to help keep you more energetic and healthier. Containing pea protein and sprouted greens including broccoli, spinach, kale, and lettuce, our vegan meal replacement shakes help eliminate bloating and support healthy digestion.'
Atkins Gluten Free Protein-Rich Shake
Atkins Protein-Rich Shake is an easy way to start your day with the protein and fiber you need to give you lasting energy. This delicious shake can be enjoyed as a meal replacement or between meals and has only 7g of net carbs per serving. The delicious Chocolate Delight taste delivers 20 grams of protein and only 3g of sugar per serving. This delicious blend of ingredients results in a high-protein breakfast that's good for your body and tastes great!
SlimFast Advanced Nutrition High Protein Meal Replacement Shakes
SlimFast Advanced Nutrition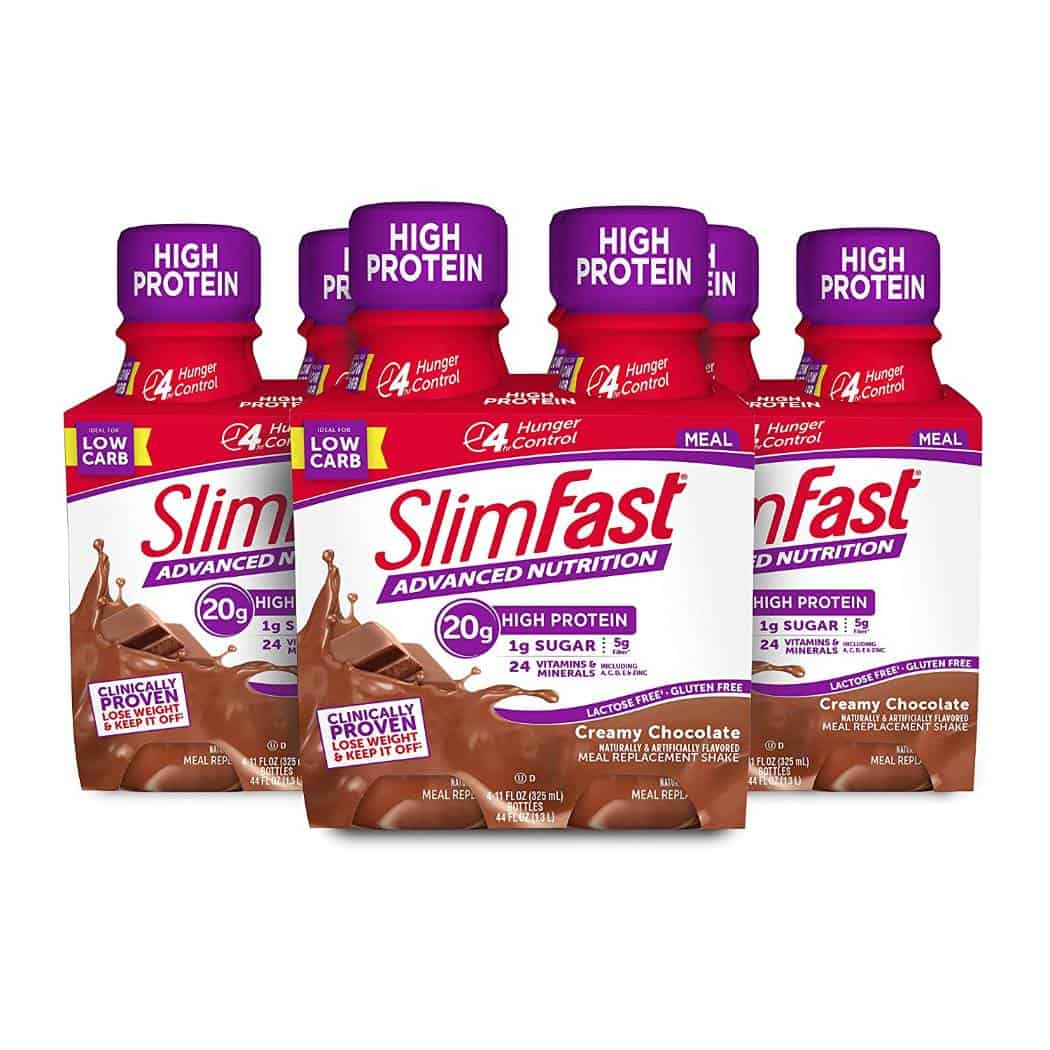 High Protein Meal Replacement Shake
Delicious Orange Cream Swirl flavor
Ideal for a low-carb lifestyle
Packed with protein, vitamins & minerals
Organic, gluten-free, non-GMO whole food
SlimFast Advanced Nutrition High Protein Meal Replacement Shake with 24g of protein and only 1g of sugar can give you the energy you need to power through a busy day. With delicious flavors like Chocolate Deluxe, Iced Strawberry, Toasted Marshmallow, and Homestyle Carmel, it's easy to reach your goals when you drink SlimFast Advanced Nutrition Shakes.
Premier Protein Shake, Cookies & Cream
Premier Protein Shake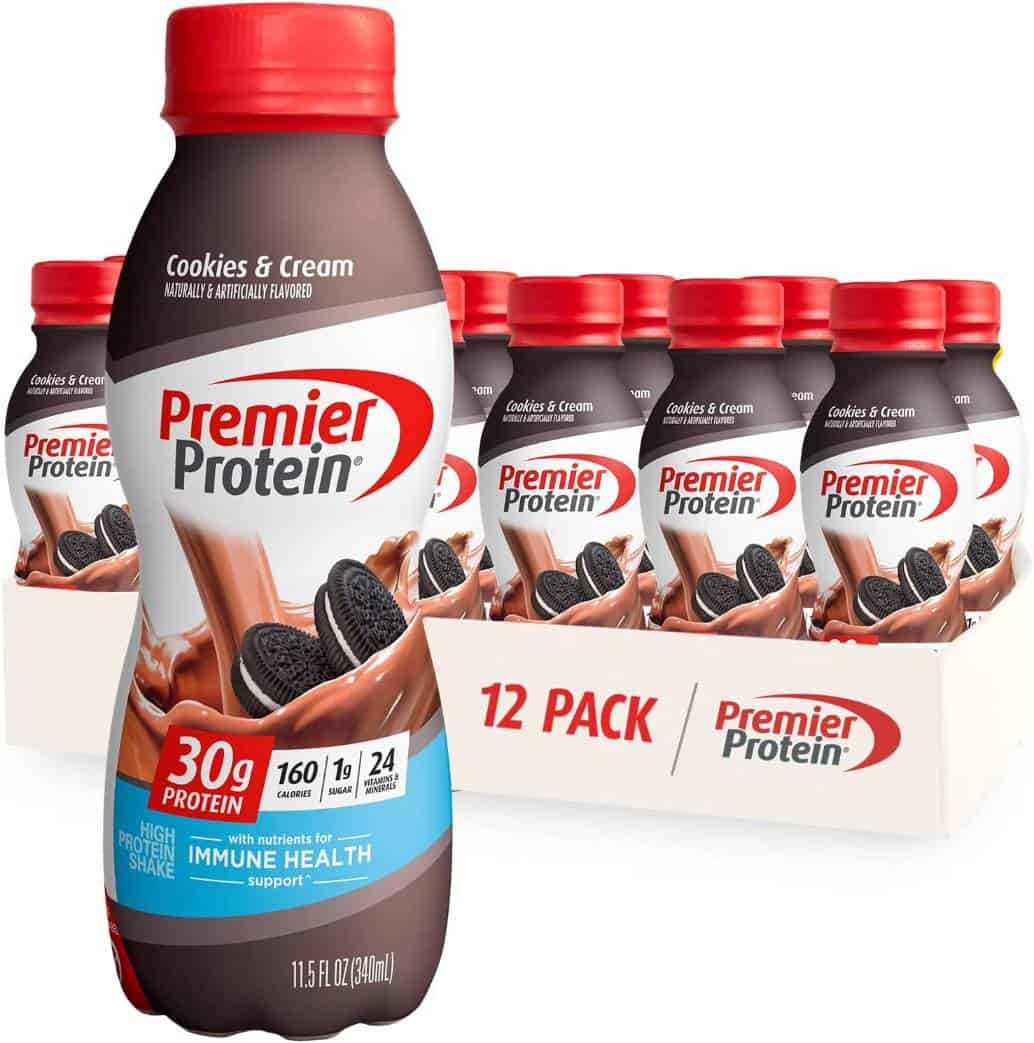 Delicious Orange Cream Swirl flavor
30g Protein
1g Sugar
24 Vitamins & Minerals, Nutrients to Support Immune Health
Organic, gluten-free, non-GMO whole food
Premier Protein Shake, Cookies & Cream, 30g Protein, 1g Sugar, 24 Vitamins & Minerals, 3.2 lbs., 8.9 oz. A delicious solution for anyone looking to increase their protein intake throughout the day or as an anytime snack. Premier Protein Shake will help you feel full while providing a steady stream of energy that can be used throughout the day. Color may vary by flavor.
Evolve plant-based protein shakes
Evolve plant-based protein shakes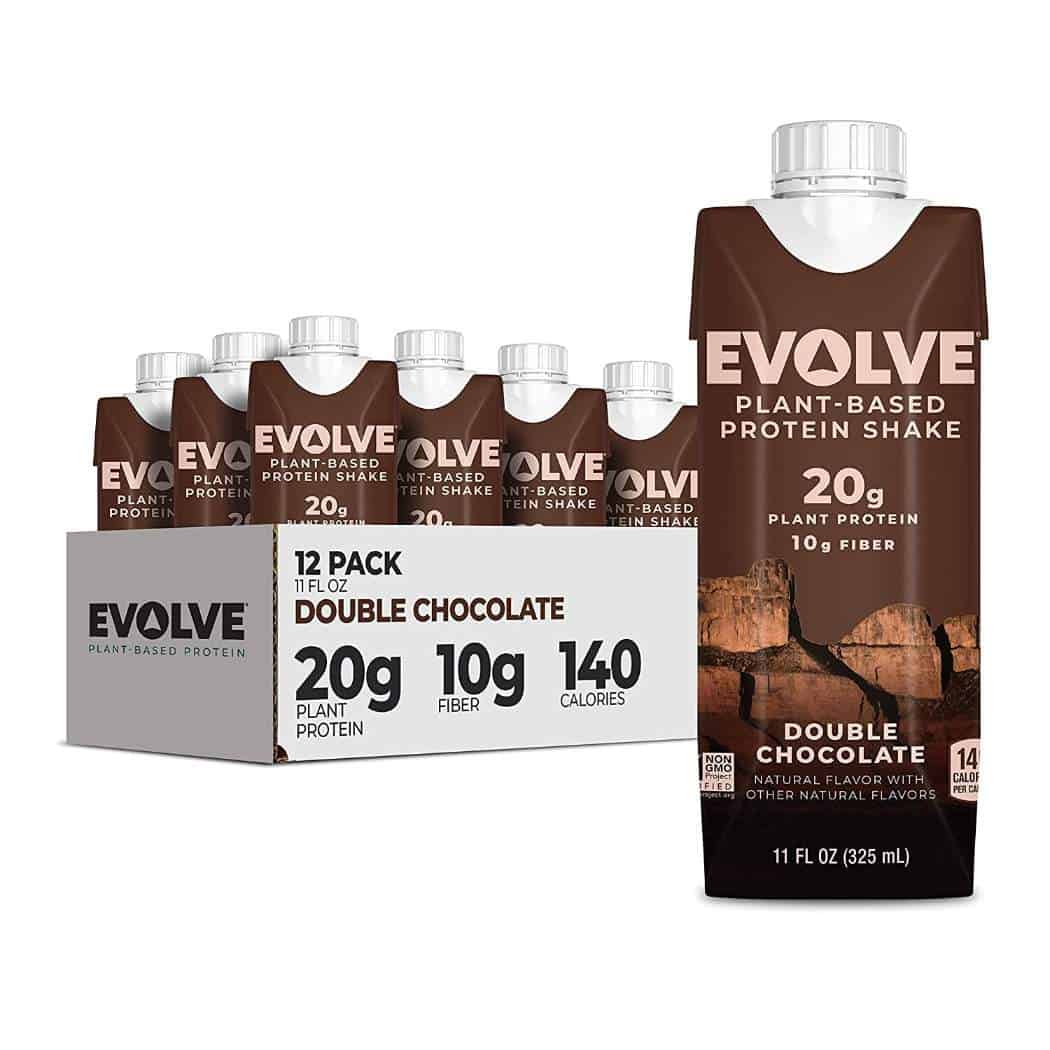 Double Chocolate
20g Vegan Protein
10g Fiber
Dairy Free, No Artificial Sweeteners, Non-GMO
The pea-derived shake contains 20g of protein and is gluten-free, gluten-free, and dairy-free. This can accommodate most of the diet requirements, Fischer says. The diet is also high in vitamins B12, B6, and zinc. Add the vanilla and double chocolate. Amazon reviewers raved that they found a great place to build a raft. For vegans with allergies, this beverage saved my life.
Herbalife – Healthy Meal Nutritional Shake
Herbalife Formula 1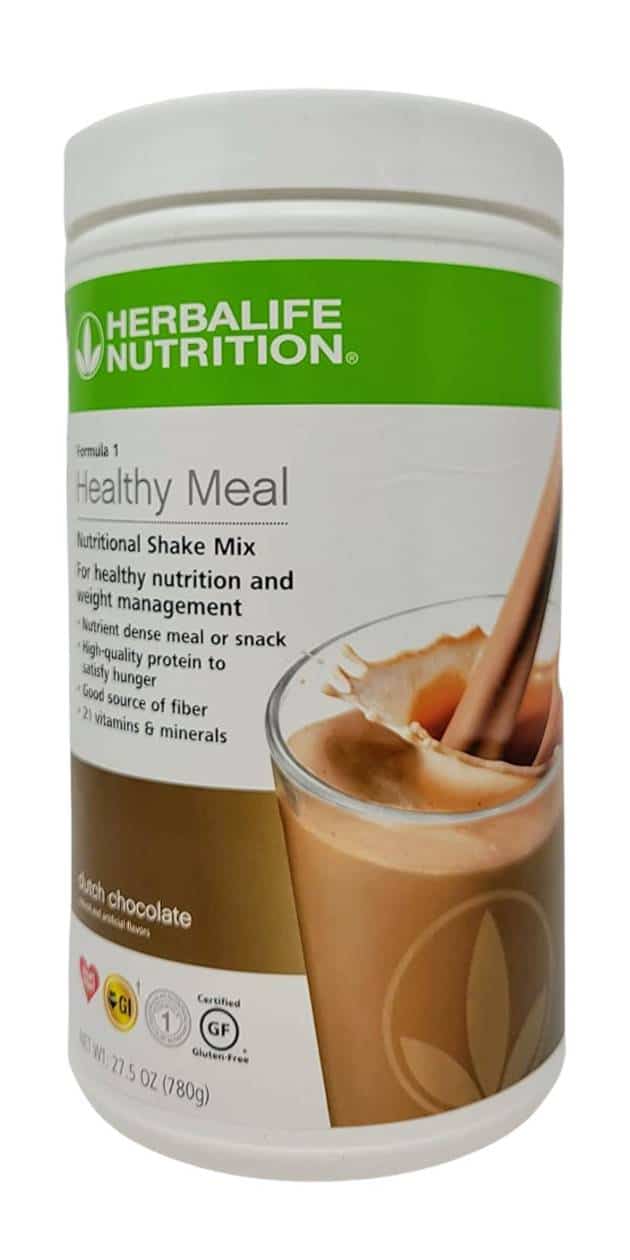 Healthy Meal Nutritional Shake Mix
For Healthy Nutrition and weight management
Delicious Dutch Chocolate
Total Carbohydrate of 13g
Contains 90 Calories per serving
Contains 9g Protein
Total Fat – 1g
Good source of calcium, iron, vitamin B12, and zinc
Dairy Free, No Artificial Sweeteners, Non-GMO
The meal replacement diet is one of the oldest and most popular weight loss diets. Herbalife was founded in 1980 and has since become a household name with a strong presence in North America, Mexico, and Canada. The company sells products through direct salespeople (independent contractors) who are encouraged to sell Herbalife products to friends, family members, and acquaintances at parties or other events.
Herbalife's meal replacement plans come as shakes that you consume once or twice daily between breakfast and lunch or dinner. Each shake contains approximately 240 calories per serving; depending on your plan, you can choose between three flavors: vanilla, chocolate, or strawberry. For those who want more variety, there are also other options for those who want more variety: fruit smoothies made from an assortment of fruits added to the vanilla shake mix; crunchy bars made from whole grains; protein bars containing soy protein isolate; and nutritional supplements such as vitamins and minerals designed to boost energy levels throughout the day.
Healthy alternatives to the 7-Day Protein Shake Diet
Dieting reduces calories to create deficits. Contrary to popular belief, dietary restrictions should not be imposed on people in a strict fashion. Instead of eating excessive liquid meals with no lasting results, these foods offer healthier alternatives to losing weight.
Meal replacement plans are easy, and users lose weight if they stick to them.
Meal replacement plans are easy, and users lose weight if they stick to them. The first step to success is to closely follow the meal plan. If you have a sweet tooth, try to minimize your intake of desserts and other higher-calorie foods until you reach your target weight.
If you start eating more calories than allowed on your diet or don't eat enough for three consecutive days, it's important that you get back on track right away by following the meal plan exactly as prescribed until you reach your goal.
It may be tempting to take a break from a diet if you feel like all of this hard work isn't paying off, but think about how far along in their journey people who have lost weight with meal replacement plans were before they began their diets! Your body will adjust over time; just keep plugging away at it!
Advantages of meal replacements
There are several advantages to meal replacements. They can help you eat less and lose weight. They can also help you eat healthier and provide all the necessary nutrients.
Meal replacements are convenient because they require no preparation or cooking time. All you have to do is grab one out of the fridge! You also don't have to plan what to eat ahead of time or worry about cooking something that might not turn out well.
When it comes down to it, convenience is a big part of why meal replacements work so well for weight loss.
Are meal replacement shakes healthy?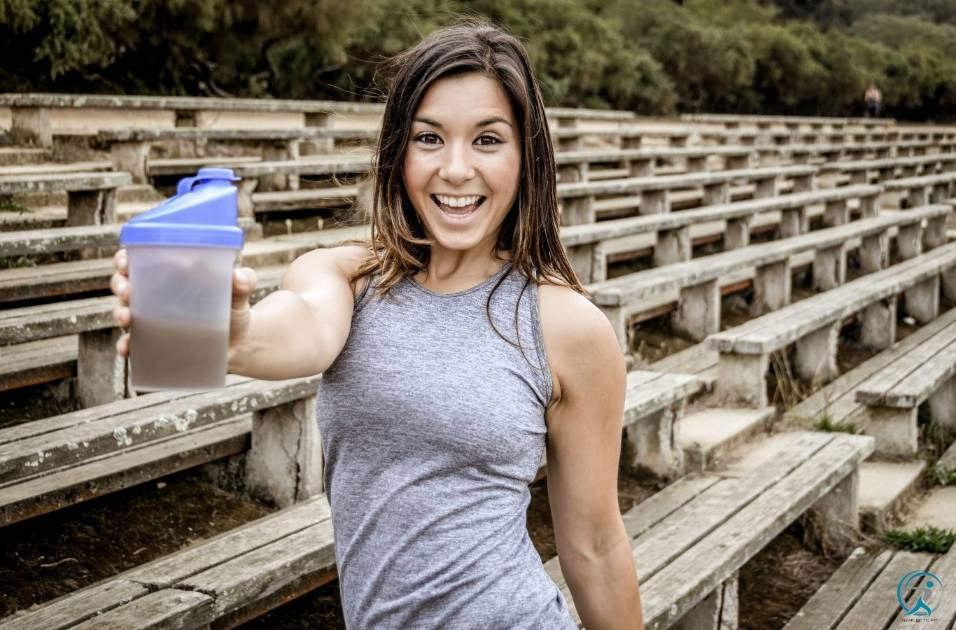 While whole foods provide a great way to absorb nutrients, meal substitution shakes are incredibly healthy. It depends on what you choose, said Amanda Nicole, a registered dietitian. When buying, it should be taken into account the nutritional content. Various shakes have low levels of nutrients essential in food. It's a good start. Store-bought flavored shakes may contain added sugar and alcohol, which may include: Adding more sugar to your shake can increase blood sugar, lowering it quickly, Nicole noted.
Downsides Of Protein Shake Diet
Although taking shake diets for a few days may not harm your health, they may not be the best weight-loss plan because you will have no vital nutrients, and the results will take longer to see.
How does the a protein shake diet work?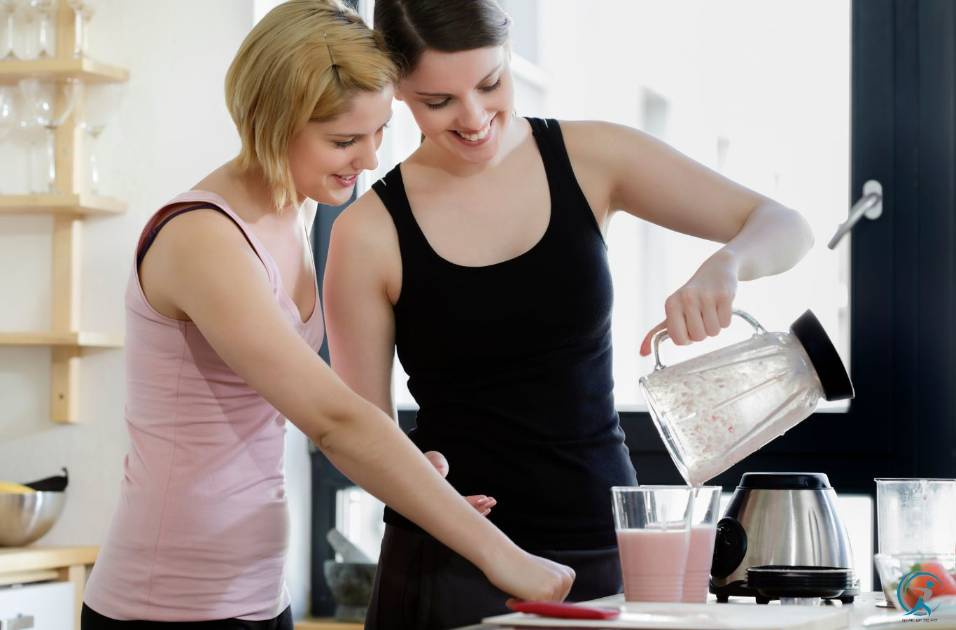 A normal protein shake diet combines a high protein diet and a reduced carbohydrate diet that uses shakes in place of meals to replace the meal itself. You may replace 1-2 oz. daily meals in the morning with a shake purport to contain nutrient-packed foods (15). If you eat a protein shake daily, repeat these meals for seven days. Your meal should contain high protein and low carbohydrates. Essentially, this method is a way to eat fewer carbohydrates so your body does not need any fuel and must instead burn off fat.
Meal replacement plans tend to be effective.
Meal replacement plans are an effective way to lose weight and are easy to use. If you don't have time or energy to cook a healthy meal, these plans can help you eat well. It's also easier on your wallet because you get all of your daily nutrients at once. All you have to do is mix the powder with milk or water in a shaker bottle, shake it up, and drink!
Meal replacements can improve health.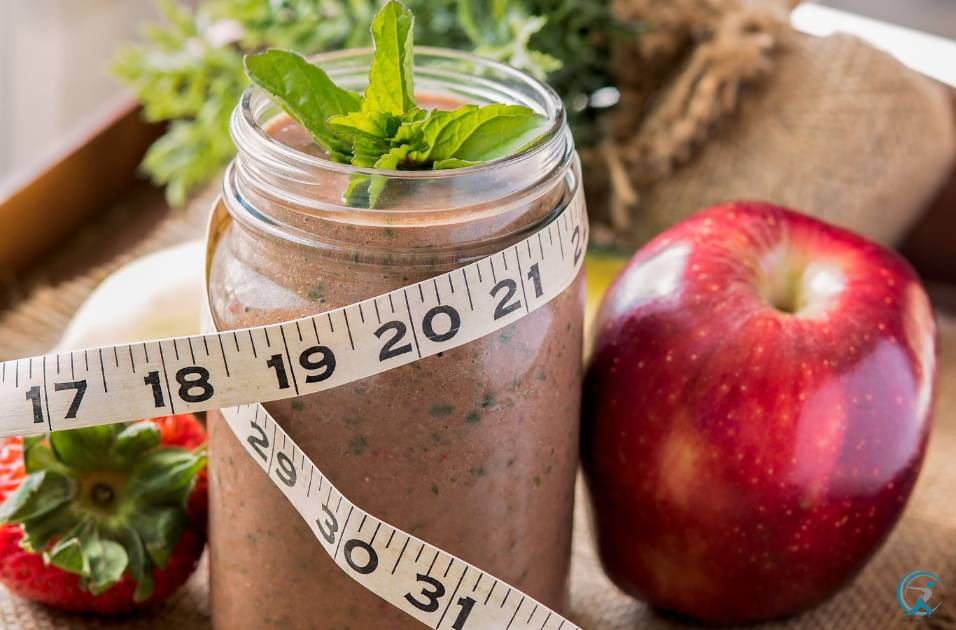 Replacing a meal with a meal replacement can be healthy and beneficial. It can change your relationship with food, help you lose weight, and improve your overall health.
Meal replacements are typically more nutritious than the foods they replace because many contain added vitamins, minerals, and other nutrients that may not be present in the foods you normally eat during the day. They also have fewer calories and fat than most meals but still provide protein, carbohydrates, and fat from nuts, soy, or whey protein isolate. Because they're easy to prepare—and often ready to eat—they are convenient for busy people who don't have time to cook meals at home all day long but want their diet to include healthy options rather than fast food or takeout from restaurants where there might be additional sodium added into their order.
Disadvantages of meal replacements
There are some disadvantages to meal replacements. Most of these disadvantages come from the fact that you are replacing meals with something else, then expecting it to perform all the functions of a meal. Here are some of the most common things you might encounter:
Meal replacements can be expensive. Most brands cost about $2 per serving, which is usually enough for one meal (if you're only eating one replacement daily). That's a lot more expensive than buying actual food!
Meal replacements lack some important nutrients found in whole foods. For example, protein powder has less fiber than whole foods that contain protein and other nutrients like carbohydrates or fat. It also doesn't have any water content, which means it won't fill up your stomach quite as much as real food would if you were trying to eat "normally" again tomorrow morning after consuming just a few ounces worth now (and maybe even later tonight).
Some meal replacements may not be the healthiest options.
Some meal replacements may be high in sodium and sugar. While this is true for many foods, it's especially important to consider when choosing a meal replacement since these products are meant to replace an entire meal. If the product has more than 20 grams of sugar or an enormous amount of sodium, it will likely make you feel sluggish rather than energized after eating it.
Some meal replacements aren't fortified with vitamins and minerals. If your main goal is weight loss and not health improvement, this might not bother you as much as it would if your goal were also good nutrition overall. But if you're looking to make a positive change in other areas besides just losing pounds fast—like reducing stress levels or improving sleep quality—then skipping fortified vitamins (such as B12) could be counterproductive because they can help keep your mind sharp while also supporting your immune system's ability to fight off infections that could otherwise compromise your progress toward better health goals overall.
Some meal replacements are made with artificial ingredients. For example, "chia seeds" may contain gelatin from cow bones; "coconut milk" might just be coconut oil mixed with water; and "almond flour" might be wheat flour processed through almonds!
Meal replacement plans are generally safe but aren't ideal for long-term weight loss.
One of the main reasons meal replacement plans are not ideal for long-term weight loss is that they don't provide a balanced diet. Most meal replacement plans offer protein and carbs in one form or another, but they tend to be low in fiber, vitamins, minerals, and other important nutrients. A lack of fiber may lead to constipation and other digestive problems; a lack of vitamins can cause health issues such as anemia; and a lack of minerals can lead to bone loss, among other things.
If you want some help sticking with your diet plan over the long haul (and who doesn't?), try picking up a few cookbooks on healthy eating habits and recipes to have some variety in your meals.
Conclusion
Meal replacement plans are a great way to lose weight and keep it off. They're easy to follow, and you don't have to count calories or do any cooking at all! They can also be very cost-effective compared to buying lots of groceries weekly.
Many people want to lose weight, but they don't feel ready to do it without some help. Meal replacements can be a great way to kick-start your weight loss journey. They are convenient, healthy, and delicious!
FAQs about meal replacement plans for weight loss
A meal replacement weight loss plan is an eating program where the dieter eats only specially prepared meals with pre-measured amounts of protein, carbohydrates, fats, vitamins, minerals, and calories. The dieter has no control over what he/she eats; it's all pre-prepared for him/her.
Meal replacement shakes are an effective way to lose weight since they provide all the nutrients needed for healthy living without adding calories.
A meal replacement shake is a drink made from various ingredients blended to make it resemble a meal. They can be used for weight loss or simply as an alternative to eating.
A meal replacement shake comprises high-protein powder mixed with water and other ingredients such as vitamins, minerals, fiber, etc. The protein powder contains essential amino acids that help build muscle mass while providing energy for workouts.
Yes, they do! They are great for people who want to lose weight fast. The problem with most meal-replacement diets is that they don't last long enough to be effective. So if you're looking for a diet plan to help you achieve your goals, then it may be worth considering one of these programs.
Meal replacements are great for people who want to lose weight quickly. They can help reduce hunger pangs and cravings while helping you feel fuller longer. However, they should never be used as a primary diet tool.
Yes, if you want to lose weight quickly, consuming meal replacement shakes for every meal would be best.
Alex is a fitness aficionado, empowers others towards healthier, active lives through small, sustainable changes for lasting results. Visit Gearuptofit.com for insightful tips and resources to enrich a balanced lifestyle.