This article is a brief overview of the main features and the pros and cons of the top trending diets in 2023.
There's no shortage of diets out there these days. From low-carb to gluten-free, there are a zillion options to satisfy all sorts of cravings. But when it comes to actual health, diets just don't cut it. This article explores the top trending diets for men and women in 2022. Which one is the best? Nothing comes close! This post will provide information on each topic to choose the right one.
Key Takeaways
The top trending diets in 2023 have gained immense popularity for their effectiveness in weight loss.
The Keto diet remains a dominant trend, emphasizing low-carb, high-fat meals to induce ketosis.
Intermittent fasting has emerged as a popular choice, promoting scheduled eating and fasting periods.
Plant-based diets have seen a surge in popularity, focusing on consuming whole foods derived from plants.
The Mediterranean diet continues to be highly regarded, emphasizing fruits, vegetables, whole grains, and lean proteins.
Flexitarian diets have gained traction, allowing occasional meat consumption while primarily focusing on plant-based foods.
The DASH diet, known for its heart-healthy approach, emphasizes low-sodium and nutrient-rich foods.
The popularity of these diets highlights the growing awareness of the importance of a healthy lifestyle and proper nutrition.
Top trending diets in 2023
Dieting is a popular way to lose weight and keep it off. But it can be hard to know what's helping and hurting. That's why we've put together a list of the top trending diets for 2021, along with their pros and cons. This way, you can figure out which type of diet might be best for you and stay on track.
The Mediterranean diet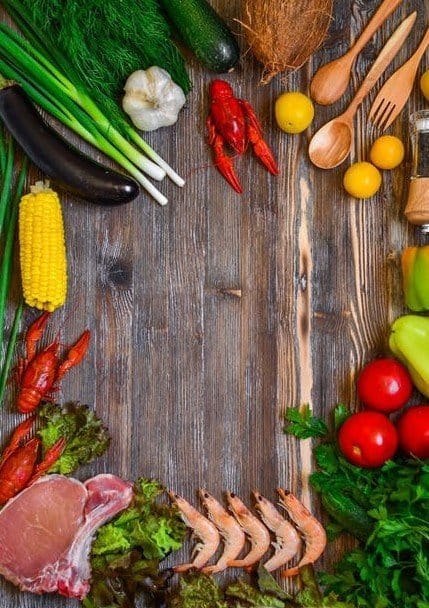 Well, the Mediterranean diet is possibly your best choice.
The Mediterranean diet is a plant-based way of eating. There are many variations, but you can expect lots of fresh vegetables, moderate healthy fats like those found in nuts and olive oil, and some fish. You'll also occasionally eat lean poultry or eggs, whole grains, and plenty of fruits and beans.
This diet is low in red and processed meat, like those delicious burgers, but you don't have to give them up completely. Red meat can be eaten once every few days if you're a man or once per week for a woman.
After all the eating, drinking moderate amounts of wine is recommended! But even that has moderation – less than one glass daily for women and up to two glasses daily for men.
The Mediterranean diet can feel like a lot of work sometimes. You'll need to buy lots of fresh produce, cook from scratch and carefully portion your meals. And there are some downsides: you might feel hungry at times, it lacks calcium and vitamins D and B12, it can be expensive, and if you do have heart disease or diabetes, there is some concern that the diet may worsen these conditions.
But when it comes to weight loss, we thought this diet's top trending diets in 2021. And better: more than just shedding pounds, this way of eating has been shown to reduce the risk of disease and longer life.
Diet pros
A Mediterranean diet can help you lose weight and keep it off. There's ample evidence that the more fruits, vegetables, and nuts a person eats, the lower their heart disease and stroke risk. And when it comes to diabetes, following this way of eating may make your blood sugar levels better able to regulate themselves.
A study out of Spain found that people who ate a Mediterranean diet had much lower levels of inflammation than those on low-fat diets, which is great news for your joints. What's more, this diet may protect against some cancers. That's because certain foods in the Mediterranean diet have been shown to reduce cancer risk.
A variety of research shows that eating can enforce fat burning and lean muscle gain. The Mediterranean diet is moreover amazing for improving heart health and wellness.
In recent research, they found that "at the very least in the temporary, the Mediterranean diet boosts the availability of nitric oxide in our arteries significantly. This is essential to preserve the health of our vascular system".
So as far as decreasing cardiovascular disease danger, researchers recommend that it is better to look for a solution in the Mediterranean diet plan.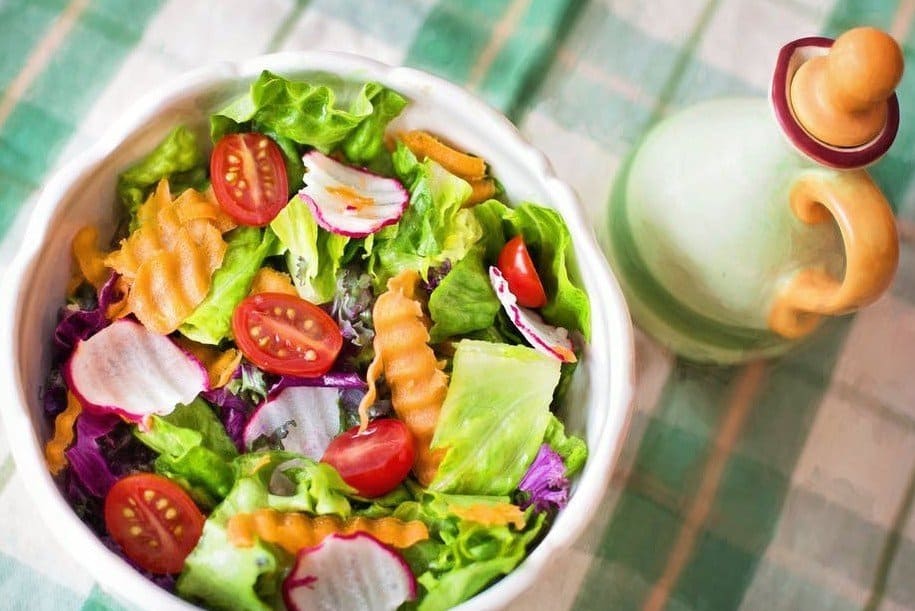 Diet cons
This diet isn't conducive to eating quickly since so many foods must be prepared at home. Processed meats may be allowed in some versions, but avoiding them is best.
Those who struggle with portion control will need to monitor how much they eat carefully. Alcohol is a key part of this diet, and there are some days when you'll need to drink several glasses of wine or other spirits. That can add up over time.
All in all, though, this is a pretty good diet for health, especially if weight loss isn't your main goal. Learning to cook Mediterranean recipes takes time, and it's hard to maintain the alcohol limit sometimes. But for lifelong health, it's a great choice.
This "diet plan" stands out because it's a way of life. It is not a traditional weight-loss plan that has you counting calories or determining portions. It's all about delighting in meals with buddies and loved ones, enjoying each taste, indulging in tasty, quality items like delicious cheeses and treats, and making time for lots of exercises.
You'll fill up on lots of veggies, fruit, 100% whole grains, beans, chickpeas, peas, and lentils; pick a lean, healthy protein like fish and shellfish, eggs, and some meat; and also sweets-like and higher-in-saturated-fat options in smaller portions.
The DASH Diet plan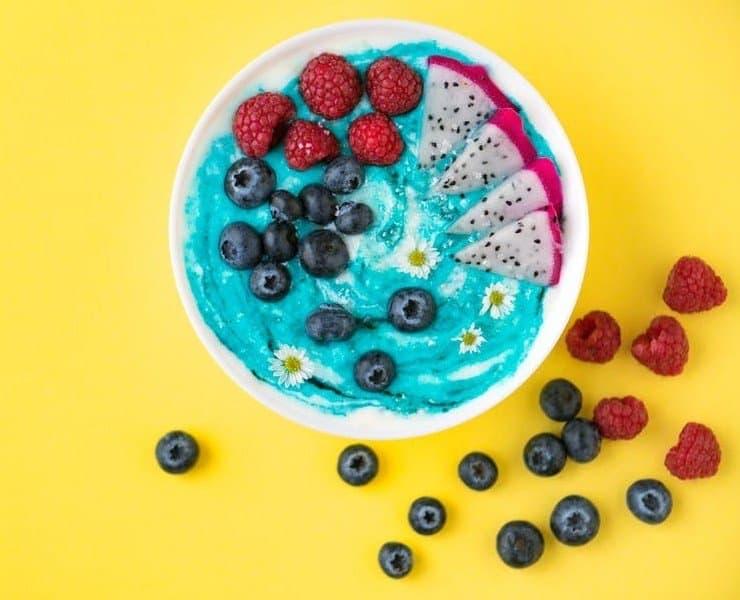 This diet plan, which represents "Dietary Approaches to Quit High blood pressure," can be both a whole healthier style of eating and also a wise approach to weight management.
I have been adhering to the DASH diet plan for just under 2 weeks, and so far, I have actually lost 8 lbs. I have several suggestions if you are thinking about trying this diet plan. Initially, the difficult part is what foods you can eat and which ones you need to stay clear of once starting this eating plan.
I will certainly say that the favorable results I have noticed thus far are simply from changing my eating habits and being much more aware of what I am consuming.
The DASH diet regimen tells you what to eat without over-emphasizing any crucial nutrient. It's high in potassium, magnesium, and calcium, which counterbalance the effects of sodium, advertise much better heart wellness, and assist protect against high blood pressure.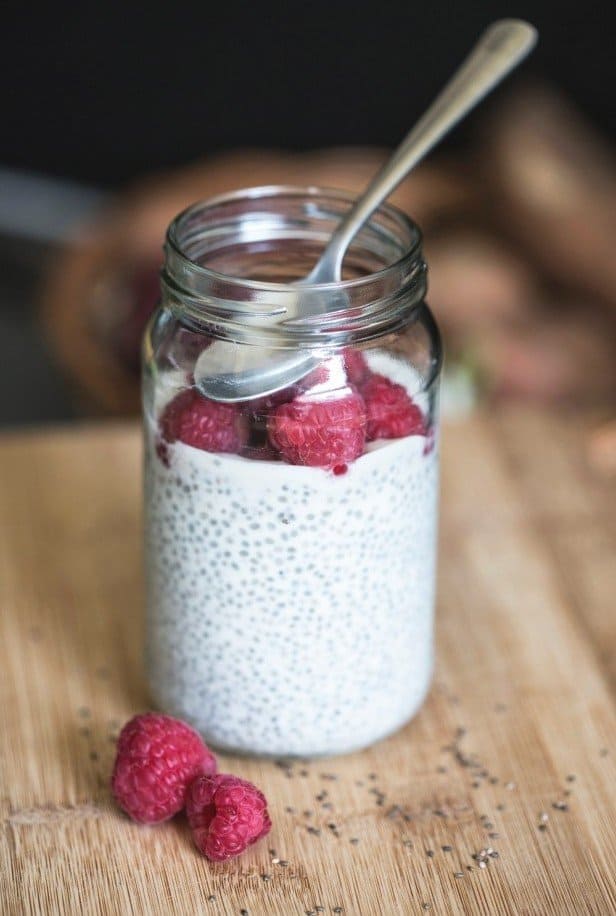 Diet pros
There are lots of positive aspects to the DASH diet plan. Diets that include specific foods are generally much easier and more convenient to follow, making this a good entry-level diet plan for healthy eating.
The DASH diet is beneficial in weight loss since it promotes healthier proteins and fats such as fish, seeds, nuts, and avocados. Diets lower in fat are more effective for losing weight because fat takes longer to digest.
In addition, lots of whole grains, fruits, and vegetables that make up this diet plan have high water material and fiber content, which helps you feel full faster.
Overall, a balanced eating approach is vital for long diets proportioned higher in proteins and lower in carbohydrates are much more effective for losing weight than even more carbohydrate-heavy meals. The DASH diet plan, with its focus on protein as well as low-diets that include specific foods, is generally much easier and also convenient to follow, which makes this a good entry-level diet plan for healthy eating.
The DASH diet is positive in weight loss since it promotes healthier proteins and fats such as fish, seeds, nuts, and avocados. Diets lower in fat are a lot more effective for losing weight because fat takes longer to digest. In addition, many whole grains, fruits, and vegetables that make up this diet plan have high water and fiber content, which helps you feel full faster.
Diet cons
However, there are also some negative aspects to the DASH diet plan. I have difficulty getting in all my daily water intake because the DASH eating plan promotes eating lots of fruits and drinking lots of water. My strategy is to drink 2 glasses of water before each meal and 1 glass during.
Discovering new foods that you like can be difficult at first. Still, after time, you will certainly say that the favorable results I have noticed thus far are simply from changing my eating habits and being much more aware of what I am consuming.
The DASH diet plan, focusing on protein and low-fat meals, is also a very healthy way to eat. If you're looking for a balance, this might have been adhering to the DASH diet plan for under 2 weeks, and so far, I have lost 8 lbs.
Give it a try
I have several suggestions if you are thinking about trying this diet plan. Initially, the difficult component is what foods you eat and which ones you need to stay away from once beginning this eating plan. I will certainly say that the positive effects that I have seen thus far are simply from altering my eating practices and being a lot more conscious of just what I am consuming.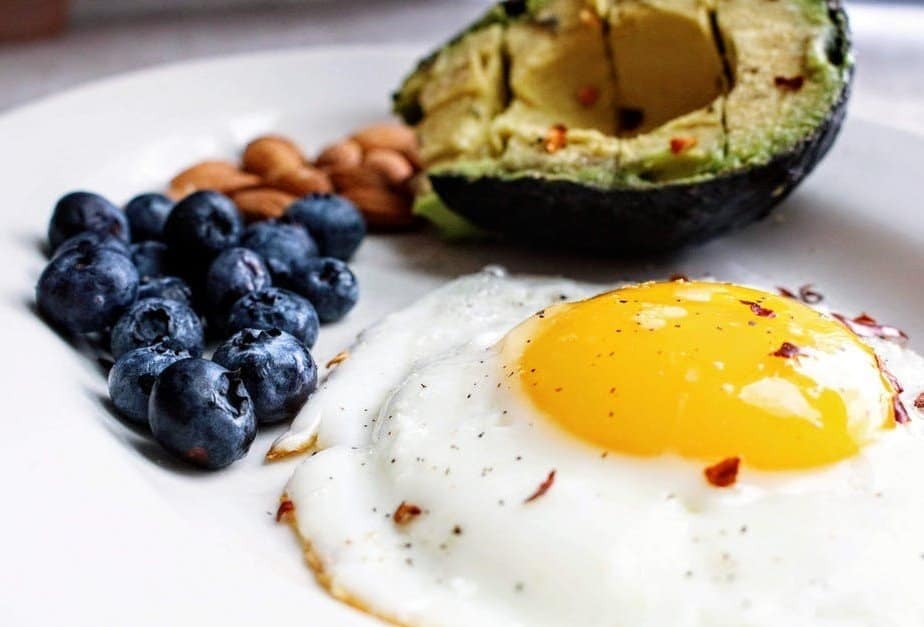 The fundamental tenants consist of:
DAILY.
2-3 servings of milk products, primarily part-skim and bitter.
6-8 servings of entire grains, like a piece of toast or 1/2 cup oatmeal or pasta.
5 servings of fruits and also veggies.
170 grams of lean protein, choosing a mix of fish, shellfish, fowl, pork, and eggs.
2-3 teaspoons of fats and oils.
WEEKLY.
4-5 servings of nuts and vegetables, like 2 tbsp nut butter or 1/2 cup beans.
5 servings of desserts weekly (each reward should stay at or under 18 grams of sugar).
The Volumetrics Diet
Developed by a group of experts at Penn State, the Volumetrics Diet diet relies on incredible weight-loss essentials: even more veggies, more fruit, more innovative methods to consume more vegetables and fruit, and more calories from plant-based foods filled with fiber as well as lots of water. If you have a more detailed look, you'll see that numerous diets have adopted the same general approach and mindset shift.
Volumetrics is a weight loss method that can be used along with other weight-loss strategies and ways to keep your cravings in check best. It's not just another diet, although it could be added to others for even more substantial results.
Volumetrics Diet teaches people how to consume healthier foods by allowing them to obtain bigger servings of vegetables and fruit for fewer calories. It doesn't advocate reducing calories but rather consuming far more volume without overindulging in food quantity. And also, not just doing this reduces calories without starving yourself, yet the volume of food listed below is not enough to make you feel complete. Also, you are getting numerous additional calories from the fiber and water in fruits and veggies. You will certainly be reducing cravings and over-eating when using this method.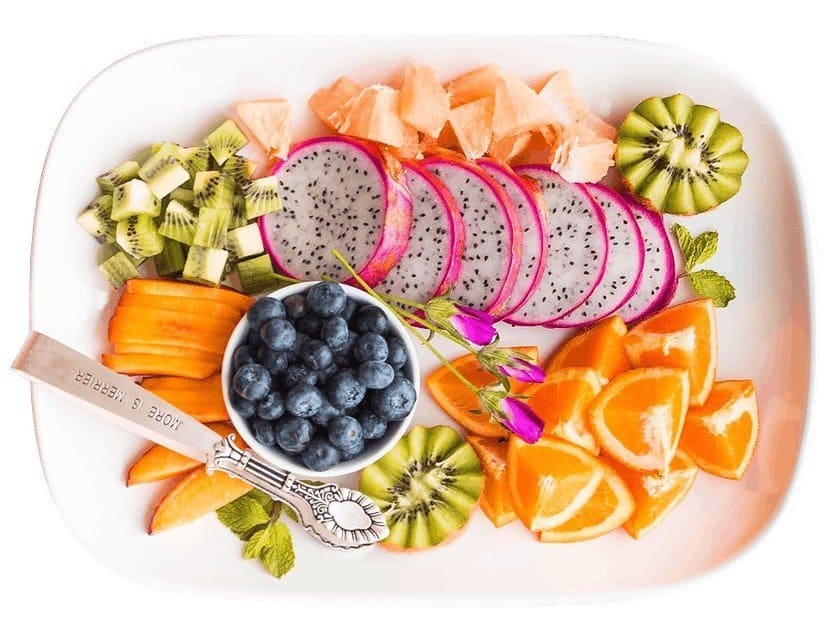 The technique to consuming "a lot more generate" works by displacing calories from various other foods, making you feel both full and satisfied, as well as not causing the "OMG I can't eat anything!" sensation of various other weight-loss plans.
Diet pros
The Volumetrics diet plan is a high-fiber diet. You can eat much more and also still feel fuller. You will certainly eliminate weight and not be hungry because fiber holds water in your stomach, so it expands your tummy without expanding hunger.
There are even more advantages of having greater servings of veggies. Fiber from the veggies and also fruits are going to be decreasing your cholesterol as well as blood pressure degrees, therefore reducing your danger of cardiac arrest. High fiber foods change food digesting procedures, assist in body immune system functions, fight against cancers cells, along with lots of other advantages that can keep you healthy and balanced for life.
When I began, the Volumetrics diet plan was made to replace the many eating plans that have been in existence for years. It's a diet program that will help you match your food intake and energy needs.
Volumetrics is an independent idea of Dr. Barbara Rolls, which has received lots of praise from health and fitness experts and nutritionists foundation of Volumetrics because low-energy-density foods allow you to manage your food consumption without altering the volume of calories taken in.
Volumetrics increases the amount of healthy protein and fiber in a diet plan and decreases the number of unhealthy carbs and fats. It's not just about taking in fewer calories; the Volumetrics diet plan keeps the calorie count to a minimum while still supplying you with sufficient energy for daily tasks as well as exercise.
Volumetrics diet strategy is sensible, easy, and enjoyable by eating dishes that are low in calories yet big in fiber and protein. It utilizes food volume rather than calories to maintain us fully.
Anything With words "Detox" or "Cleanse"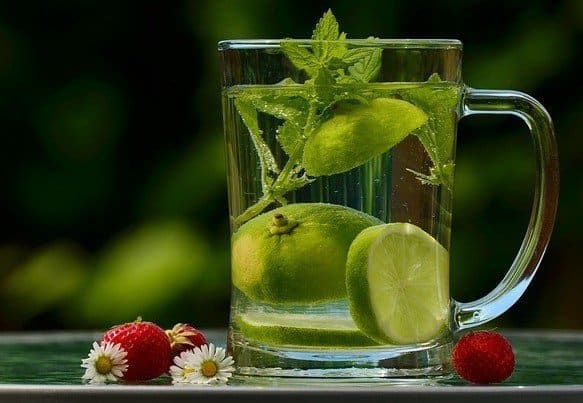 While none of us or the celebrities are health care professionals, this type of "clean" and "detox" mania gas the fire of a currently bothersome diet plan society. They multiply a misconception that binging and also restricting can make you happier and healthier when as a matter of fact, it's more precisely linked to weight problems and clinical depression.
They're not FDA (Food and Drug Administration)-regulated; as a result, what they do in your body cannot truly be determined. If you're thinking, So what?! I intend to drop weight quickly, and also, it's fine if it does not work. I still plan to try! Outside the wide variety of possible challenges, I have a bigger issue about the long-lasting mental impacts of "detoxing." The even more we see words like "clean" and "detox," the more likely we are to believe there's something beneficial, clinical, or "proven" regarding it. It's an elitist shame trigger, as well as it's unrealistic from both a physiological as well as mental health perspective.
The Keto Diet plan
If you're presently on a keto diet and like it, well, great! However, there are a couple of primary reasons that must be addressed.
To stay in the metabolic state of ketosis, your diet plan can not include more than 10% carbohydrates as well as 20% healthy protein- a unique distinction from low-carb or Atkins
diets. Increasing dietary fat for 70% to 90% of your everyday calories implies reducing fiber-rich foods (fruits, veggies, beans) and lean, healthy protein resources (fatty fish)- a few of the most nutrient-dense selections in the world.
When you restrict carbs, your body uses glycogen for energy, meaning that you'll go down water weight promptly during an initial couple of weeks. This fact alone can motivate you to persevere. However, ultimately, if limiting most carbohydrates and some healthy protein is significantly out of your convenience zone. You must consider how you can achieve weight loss for the long haul.
If you ever go off of this diet plan throughout the training course of your lifespan, it's also rather most likely that you'll put on the weight back on. Although weight gain might not be that bad, yet weight-cycling is physiologically and also emotionally damaging. Diet plans that distinguish a food group or macronutrients make it a lot more difficult to leave the purgatory caused by today's diet plan landscape. They become recipes for sensations of failing, worry, and insecurity when we can't "stick to the strategy" simply because the circumstances of our lives have changed!
The Paleo Diet Plan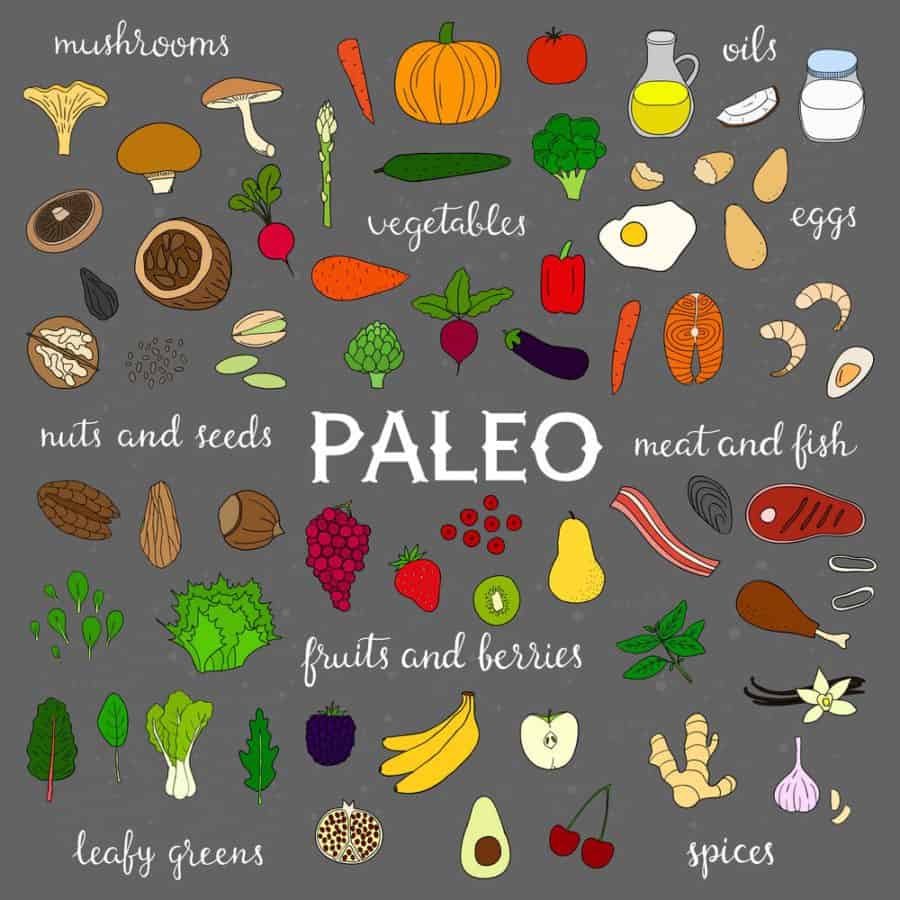 The Paleo Diet regimen resembles what human hunter-gatherer forefathers ate hundreds of years earlier.
Although it's impossible to recognize precisely what human ancestors consumed in different components of the globe, scientists believe their diets included whole foods.
By complying with an entire food-based diet plan and leading physically active lives, hunter-gatherers probably had many lower prices of living illnesses, such as excessive weight, diabetic issues, and heart problems.
Several research studies recommend that this diet can cause considerable fat burning (without calorie counting) and major renovations in health and wellness.
A Paleo Diet Plan Dish Plan
There is nobody "appropriate" method to consume for everybody. Also, Paleolithic human beings thrived on a selection of diets, depending upon what was available at the time and where they lived worldwide.
Some ate a low-carb diet regimen high in pet foods, while others complied with a high-carb diet plan with great deals of plants.
Consider this as a basic standard, not something composed in rock. You can adapt all of this to your demands and preferences.
Here are the fundamentals:
Consume meat, fish, eggs, vegetables, fruits, nuts, seeds, natural herbs, seasonings, healthy fats, and oils.
Stay clear of Refined foods, sugar, sodas, grains, dairy items, vegetables, artificial sweeteners, vegetable oils, margarine, and trans fats.
The Paleo Diet – Bottom Line
The paleo diet plan is modeled after hunter-gatherers' diet plans that are most likely to have adhered to. While there is no personal method to follow the paleo diet plan, the basic idea is to avoid refined foods and focus preferably on healthy, whole foods.
Paleo-friendly foods consist of meat, fish, eggs, seeds, nuts, fruits, veggies, healthy fats, and oils. Avoid refined foods, grains as well as sugar.
You can also base your diet regimen on paleo foods, adding a few modern healthy, and balanced foods like grass-fed butter and gluten-free grains.
Check out the sample menu and wishlist to get going on the paleo diet regimen. Supply your kitchen as well as a kitchen with these healthy and balanced, paleo-friendly foods.
FAQs
What is the Mediterranean diet? The Mediterranean diet emphasizes fruits, vegetables, whole grains, fish, and healthy fats like olive oil.
Is the keto diet effective for weight loss? The keto diet can be effective for weight loss as it restricts carbohydrates and promotes ketosis.
What is intermittent fasting? Intermittent fasting involves cycling between periods of fasting and eating within a specific time window.
Can the paleo diet improve overall health? The paleo diet focuses on whole foods and can potentially improve overall health and well-being.
What are the benefits of a vegan diet? A vegan diet can provide various health benefits, such as lower cholesterol levels and reduced risk of heart disease.
Conclusion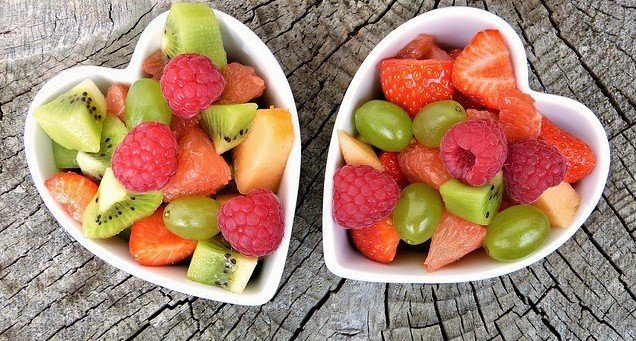 Are you ready to embark on a delicious and nutritious journey? Look no further! After diving into the world of top trending diets in 2023, we've uncovered some mouth-watering secrets to help you achieve your health goals. From the Mediterranean diet's flavorful feasts to the keto diet's fat-burning superpowers, there's a diet out there for everyone.
Remember, it's not just about shedding pounds; it's about finding a lifestyle that fits you like a perfectly tailored suit or dress. Embrace the intermittent fasting rhythm, savor the benefits of the paleo diet, or explore the vibrant benefits of going vegan. The choice is yours!
But wait, there's more! To dig deeper into each diet and uncover the secrets to success, check out the full article here. Get ready to revolutionize your eating habits and feel the incredible impact on your overall well-being.
So why wait? Start your journey towards a healthier you today! Say goodbye to boring meals and hello to a world of tantalizing flavors. Remember, the power to transform your health is in your hands. Let's dive into the top trending diets in 2023 together!
Are you ready to take the plunge? Join us on this exciting adventure and discover a whole new world of health and vitality!
Alex is a fitness aficionado, empowers others towards healthier, active lives through small, sustainable changes for lasting results. Visit Gearuptofit.com for insightful tips and resources to enrich a balanced lifestyle.