There are actually many different ways to lower cholesterol naturally without medication or surgery. Find out what are the best supplements that lower cholesterol.
Cholesterol is one of the essential components of our body. It helps us maintain our energy levels and helps build strong bones. However, too much cholesterol can cause serious problems like heart diseases. In order to keep your cholesterol level healthy, take these top 9 supplements that help lower cholesterol naturally.
What is cholesterol?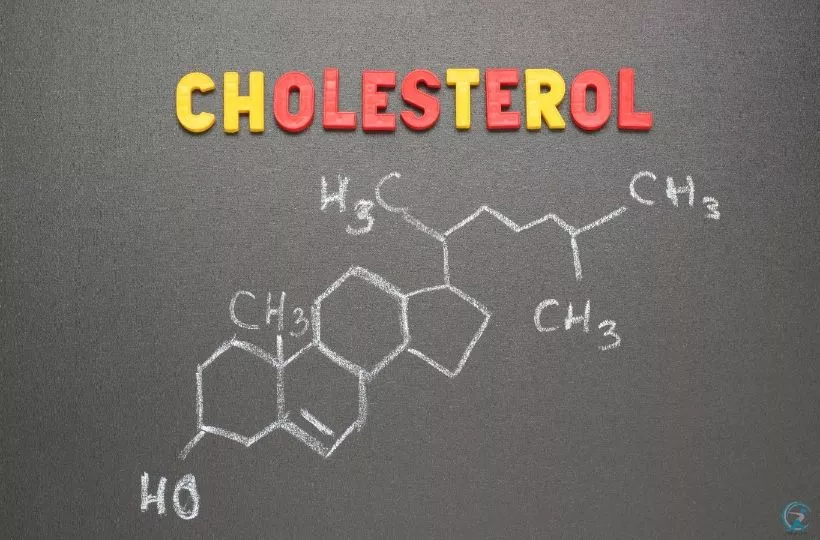 Cholesterol is a fatty substance that your body needs to work properly.
Your cells use cholesterol for many different functions, such as building cell walls and making hormones. Cholesterol travels through your body in small packages called lipoproteins. There are two main types of lipoproteins:
Low-density lipoproteins (LDL) – or "bad" cholesterol because it's linked to plaque build-up in your arteries
High-density lipoproteins (HDL) – or "good" cholesterol because high levels of HDL may protect against heart disease.
Cholesterol is not all bad news.
Your body needs some cholesterol to work properly. You can have too much of a good thing. However, high levels of low-density lipoprotein (LDL) cholesterol participate in the build-up of fatty deposits in the arteries around your heart and brain. This can lead to heart attacks and strokes.
While your body needs cholesterol to continue building healthy cells, high cholesterol levels can increase your risk of heart disease.
Your body makes all the cholesterol it needs.
But you also get cholesterol from the foods you eat. Some foods, such as liver, eggs, shrimp, and parts of many plants (vegetable oils), have cholesterol in them. Other foods, such as bread or rice, don't have cholesterol. However, they have saturated fats that increase your cholesterol level when you overeat them.
When the amount of cholesterol in your blood rises above a healthy level, it forms a plaque on the walls of your arteries. Arteries are the blood vessels that transport blood from your heart to the rest of your body. Plaque is formed as a result. Over time, plaque hardens and narrows your arteries. This restricts the supply of oxygen-rich blood to your organs and other areas of your body. If a clot form and block a narrowed artery, a heart attack or stroke may occur as a result.
You can lower bad LDL ("bad") cholesterol and raise good HDL ("good") cholesterol by eating certain foods and exercising more often.
What are the supplements that lower cholesterol?
Lowering your cholesterol is among the best things you can do for your heart. The top two supplements for lowering blood cholesterol are niacin (vitamin B3) and red yeast rice.
Niacin is vitamin B3, one of the B vitamins. It helps control bad cholesterol (LDL) and triglycerides in the blood while raising levels of good cholesterol (HDL). In higher doses, it can also lower levels of a type of fat called lipoprotein(a) or Lp(a). This can help prevent clogged arteries.
The American Heart Association recommends 2 to 3 grams per day of niacin for people who need to lower LDL cholesterol by 30% to 35%. Your doctor will likely start you on smaller doses and gradually increase them. The most common side effects are flushing and itching. These tend to be more familiar with immediate-release niacin than with slow-release varieties. Less common side effects include upset stomach, diarrhea, rash, mild headache, dizziness, blurred vision, or liver damage.
Red yeast rice is a dietary supplement made by fermenting rice with a type called Monascus purpureus that is grown on the rice.
Ranking the Best supplements that lower cholesterol
Nature Made Cholest-Off Plus, 210 Softgels
Sale
Nature Made Cholest-Off Plus, 210 Softgels
Take 2 softgels twice daily with meals
Each serving contains 900 mg of plant sterols and stanols
Bottle contains 210 count of Nature Made CholestOff Plus softgels for a 105-day supply
These gluten free dietary cholesterol supplements have no synthetic dyes, no artificial flavors and no preservatives
Please read all label information on delivery
Cholest-Off Plus is a non-prescription plant-sourced dietary supplement that helps reduce cholesterol absorption in the body as part of your daily diet. It contains a unique blend of plant sterols and stanols known as phytosterols. These phytosterols support heart health by reducing cholesterol absorption in the gastrointestinal tract. Nature Made Cholest-Off Plus has been scientifically developed to help lower cholesterol absorption with the added benefit of 1000 mg omega-3 fats for heart health.
Nature Made CholestOff Plus Softgels
No products found.
Support your heart health with Nature Made CholestOff Plus, which provides the daily 1.8 grams of plant sterols and stanols recommended to help reduce cholesterol absorption. This soft gel is clinically proven to lower cholesterol with phytosterol esters derived from vegetable oils and other plants. Plant sterols and stanols reduce the absorption of dietary cholesterol into the bloodstream, a critical factor in helping to maintain healthy cholesterol levels.
Nature Made CholestOff Complete, Dietary Supplement for Heart Health Support
Sale
Nature Made CholestOff Complete, Dietary Supplement for Heart Health Support, 120 Softgels, 20 Day Supply
Heart health support supplement: contains one 120 count bottle of Nature Made CholestOff Complete Softgels for a 20-day supply
This dietary cholesterol health supplement helps support a healthy heart and helps to lower dietary cholesterol (1)
These dietary cholesterol support supplements also contain Pantesin, which reduces the production of LDL cholesterol in the liver
Adults, take three softgels twice daily with water at your two largest meals
Made in the USA with quality global ingredients, these gluten free cholesterol lowering supplements that work contain no synthetic dyes, no artificial flavors and no preservatives
Nature Made CholestOff Complete is a heart health supplement. The Lysistela plant of Finland gives Nature Made CholestOff Plus, which is a natural source of sterols and stanols.
Pantesin is a patented form of pantethine, a derivative of Vitamin B5 that helps reduce cholesterol production in the liver and has been clinically studied to help support cholesterol already in a healthy range. This product helps minimize dietary cholesterol engagement by inhibiting the absorption of dietary cholesterol and bile acids into the bloodstream, reducing total cholesterol. Take 3 soft gels twice daily with water at your two largest meals for adults.
Kyolic Garlic Formula 104 Cholesterol
Kyolic Aged Garlic Extract Formula 104 Cholesterol Health, 300 Capsules (Packaging May Vary)
Kyolic Cholesterol: Designed to help support healthy cholesterol levels and overall cardiovascular health, this formula contains Aged Garlic Extract and Lecithin; Made from organic, aged and odorless garlic
Whole Body Support: Aged garlic is used for immune system support, digestion support, inflammation and detoxification; It has antioxidant power, making it an excellent source of support for whole body wellness
Always Odorless: Kyolic Aged Garlic Extract is made from organically grown garlic that has been aged up to 20 months to enhance the nutritional value, remove its pungent odor and make it gentle on the stomach
Organically Grown: Because we know that the greatest health benefits come from the best natural sources, Kyolic's high-quality nutritional supplements start with whole, pure, non-GMO, organic garlic
Explore Wakunaga: With a mission to promote good health throughout the world, Wakunaga offers nutritional supplements including Kyo-Dophilus Probiotics, Kyolic Specialty Items and Kyo-Green Greens and Superfoods
Kyolic Cholesterol promotes circulation, inflammation, and cholesterol balance. This formula combines the power of Aged Garlic Extract and Lecithin proven to help support healthy cholesterol levels, especially LDL (bad) cholesterol, and overall cardiovascular health.
Garlique Caplets 60 Tablets
Garlique Garlic Extract Supplement, Healthy Cholesterol Formula, Odorless & Vegan, 60 Caplets
HEALTHY HEART & CHOLESTEROL LEVELS: Garlic contains allicin, which scientists believe helps provide support for cardiovascular health & maintaining cholesterol levels already within the normal, healthy range.
ODOR-FREE: Garlique caplets are absorbed in the small intestine, not the stomach. They're odor-free, tasteless, easy to swallow and easy to digest. All of the benefits yet none of the odor associated with fresh garlic cloves.
WORLD LEADER IN GARLIC POTENCY: The garlic used in Garlique contains the very highest allicin yield and is processed with extreme care and attention, guaranteeing that its high potency is preserved. 5,000 mcg of allicin in each caplet.
MADE IN THE USA: For over 25 years, Garlique has been a trusted, drug free option for those seeking to support a healthy cardiovascular and immune system. From sourcing the highest quality ingredients, to manufacturing in an FDA certified facility that follows GMP (good manufacturing practices), to independently third-party testing and validating each batch, we take great care to ensure that you have the finest product and a quality experience with Garlique.
HIGH QUALITY SUPPLEMENT: Garlique tablets are so convenient, simply take one tablet per day to support cardiovascular health. Gluten Free, Soy Free, Vegan Friendly, Cruelty Free. Contains no sugar, starch, yeast, caffeine, dairy, or preservatives.
Garlic dietary supplements are produced from concentrated garlic, used by different civilizations for thousands of years. According to scientists, each Garlique capsule is designed to produce the maximum amount of allicin, which may help cardiovascular health by maintaining cholesterol levels in the healthy range. Allicin may also naturally enhance the body's defenses against free radicals, helping to support general immunity.
Genius Heart & Cardiovascular Health Supplement
Genius Heart Health & High Blood Pressure Support, 60 Veggie Pills - Natural Support for Cholesterol Levels, Cardiovascular & Healthy Blood Pressure with Grape Seed Extract, Vitamin K2 & CoQ10
Support a Heart-Healthy Lifestyle*: Genius Heart by The Genius Brand is the supplement for men and women of all ages looking to boost anaerobic endurance, support healthy blood pressure, and support overall health.* Vegan and made in the USA without GMOs, fillers, or artificial ingredients. Serving size 2 capsules, 30 servings per container.
Support Healthy Blood Pressure and Cholesterol Levels*: MegaNatural BP Grape Seed Extract and MenaQ7 combine to guard against hypertension and support optimal blood flow.* Our formula also includes Pantesin, which works at the cellular level to help maintain balanced cholesterol levels.*
Boost Endurance, Performance, and Nitric Oxide Production*: By safely elevating nitric oxide levels throughout the body, Genius Heart works to improve blood flow to help combat brain fog and varicose (spider) veins.* A strong heart and greater nitric oxide production boosts athletic performance and endurance by delivering more blood, oxygen, and nutrients to working muscles.*
How to Use: Take 2 capsules per day, preferably with meals.
Supplement Smarter: Genius Brand supplements are a rejection of backwards industry dogma that misled generations of health and wellness enthusiasts. For us, scientific innovation and natural ingredients come first. Whether you're a pro athlete, stay-at-home parent, retiree, or anything in between, our products can be of benefit to you. We're all humans, and we are in this together.
Genius Heart is the complete blood pressure formula on the market. Our doctors have spent countless hours carefully researching and formulating this supplement with proven ingredients to support optimal blood pressure. Genius Heart also provides incredible vein support and helps combat varicose veins, swelling, heart palpitations, and more! The heart & brain are synergistic; with a healthy heart, you'll find yourself with a boosted brain!
Odorless Pure Garlic 3000 mg per Serving Maximum Strength
Sale
Odorless Pure Garlic 3000 mg per Serving Maximum Strength 150 Soft gels Promotes Healthy Cholesterol Levels Immune System Support
✔️SUPERIOR POTENCY 3000 MG: our pure garlic delivers 3000 mg per serving with 150 soft gels making it the most potent formula available on the market
✔️PURE GARLIC: Made with fresh California grown garlic free of chemical processing
✔️SUPERIOR QUALITY: We take pride in providing you a pure odorless garlic which does NOT CONTAIN fillers, magnesium stearate, dioxides, preservatives, gluten, sugar, yeast, starch
Manufactured in a FDA registered facility in accordance with Good Manufacturing Practices (GMP)
Common side effects: nausea, gas or diarrhea
Extra Strength Pure Garlic contains 3000 mg of garlic in each soft gel, making it one of the most potent products available on the market. Fresh California-grown garlic is used in this pure garlic supplement without chemical processing. We are proud to offer a 100 percent odorless garlic that doesn't contain fillers, magnesium stearate, dioxides, preservatives, gluten, sugar, yeast, starch, or other artificial substances.
Lower High Cholesterol Naturally – with Cholesterol Support
No products found.
Our Cholesterol Support formula helps Lower Bad LDL and Triglycerides while helping to keep Good HDL cholesterol high. Ingredients such as Plant Sterols, Policosanols, and Niacin were specifically added in optimal potency and widely used to manage high cholesterol naturally. Our unique formula also includes natural ingredients such as Beta Glucan, Artichoke Leaf, Vitamin B-6, and Turmeric, which have been widely researched for their additional benefit on cholesterol management.
Important notice before buying any supplements that lower cholesterol
Cholesterol supplements can lower cholesterol and triglycerides and decrease the risk for heart attacks, stroke, and other medical problems. In some people, cholesterol supplements appear to reduce the levels of all three lipoproteins that carry cholesterol in the blood (including LDL bad cholesterol, HDL good cholesterol, and triglycerides.) However, they don't seem to lower the risk of death, heart attack, or stroke. Also, cholesterol supplements can affect how well other medicines work.
Notice Before Buying! If you are taking medicines, consider cholesterol medications (statin). Consult your doctor before taking the drug. Cardiovascular disease is one of the most widespread types of disease at present. This disease affects the cardiovascular system.
Who Should Buy supplements that lower cholesterol?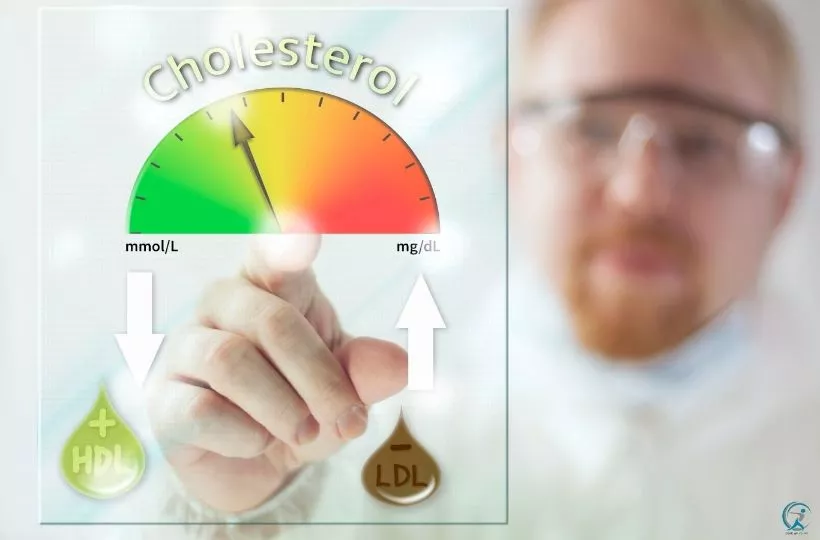 People with high cholesterol levels should consider supplements that lower their cholesterol to get levels in a healthy range, especially if lifestyle changes are insufficient. Additionally, people with a family history of heart disease and diabetes may wish to take such supplements to reduce their risk of cardiovascular issues. As always, please talk with your doctor before taking any drugs or supplements to make sure they're right for you.
If you have a family history of high cholesterol or want to reduce your risk of developing this condition, then trying to lower your cholesterol levels may be a practical step. Supplements can be used to supplement dietary and lifestyle changes for those who need to lower their cholesterol levels.
What are the Health Benefits of supplements that lower cholesterol?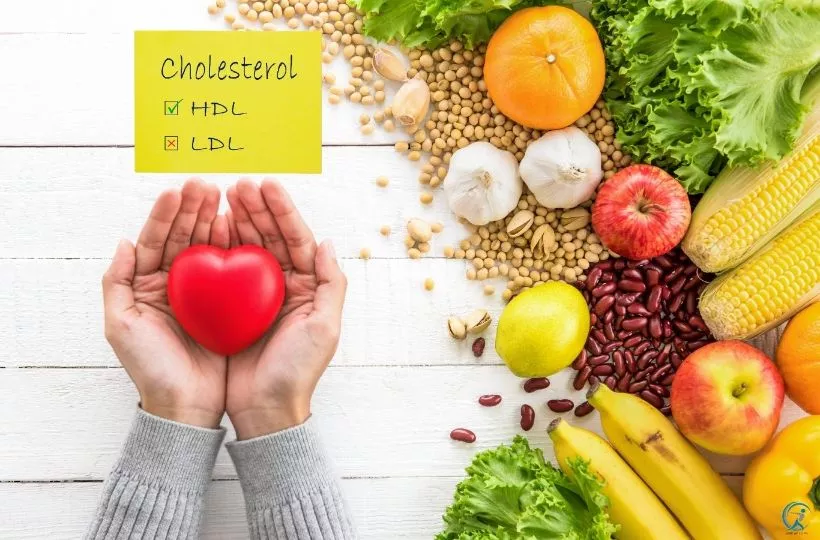 There are many health benefits of supplements that lower cholesterol. If you have diabetes, cardiovascular disease, high blood pressure, and high cholesterol, supplements that lower cholesterol can help you achieve your goals. In a study published in the Journal American Association of Clinical Endocrinologists (JACE), a person was able to reduce their total amount of LDL "bad" cholesterol by two to three percent when they took 500 milligrams per day of a supplement containing plant sterols and stanols.
Supplementing your diet with omega 3 fatty acids from fish oil has been shown to reduce triglyceride levels and increase HDL cholesterol. Other supplements that promote healthy cholesterol levels are red yeast rice, stanols/sterols, niacin, vitamin D, and coconut oil. Consuming these nutrients can increase healthy cholesterol levels, improve circulation for a healthy heart, and other potential benefits, including weight loss, reduced inflammation, and healthier skin.
According to Life Extension, some studies suggest that daily consumption of pantethine – a derivative of vitamin B-5 – may reduce total cholesterol by 8 percent and LDL (the "bad" cholesterol) by 10 percent. Side effects of pantethine are rare, and the nutrient seems to be both safe and effective. One study involving 90 patients with high cholesterol found that those who took 300 mg pantethine per day had an 8.2 percent reduction in total cholesterol levels and an 11.5 percent reduction in LDL (low-density lipoprotein)
Omega-3 fatty acids have been discovered to improve heart health and blood pressure in males and females. Furthermore, they assist in lowering blood pressure and cholesterol in individuals with high blood pressure or diabetes. Omega-3 fatty acids can help reduce the risk of heart disease, stroke, and other diseases related to high blood pressure or diabetes, according to the American Heart Association.
What are the Side Effects of supplements that lower cholesterol?
Supplements that lower cholesterol may be beneficial to the body and protect you against the development of cardiovascular or heart diseases. These side effect-reducing supplements can help alleviate high cholesterol levels and protect your heart. However, most of these supplements may have undesirable side effects associated with them if taken for an extended period. Contact your doctor immediately if you experience any symptoms like constipation, diarrhea, headaches, or extreme dizziness after taking any supplements that lower cholesterol.
What is the Recommended Dosage of supplements that lower cholesterol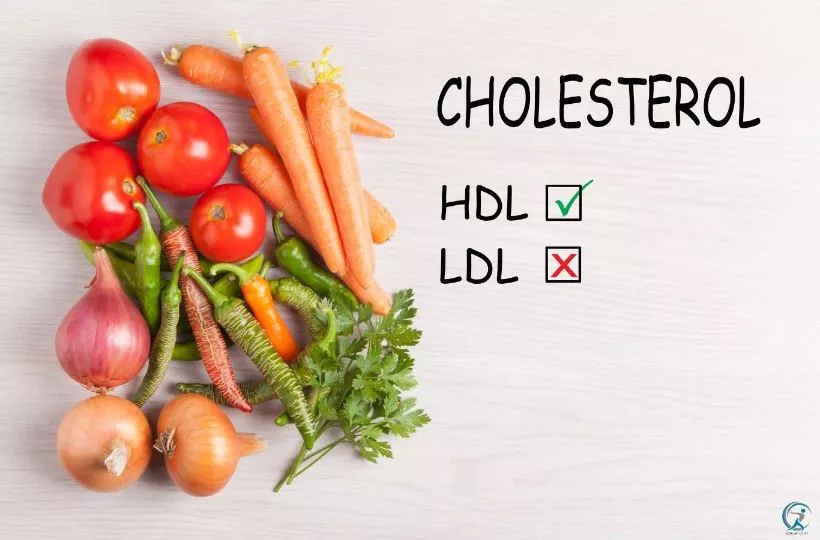 It is unknown if these supplements can have dangerous interactions with other medications. Before taking them, talk to your doctor, especially if you are on low-dose aspirin or a statin drug. Most studies have used 2 grams per day or less of plant sterols and stanols to reduce LDL cholesterol levels.
A typical dosage is 1.3 grams per day of plant stanol esters for 4 weeks or until your LDL reaches a healthy level, whichever comes first. Many low-fat spreads and margarine are fortified with plant stanols and sterols; check labels for dosage.
For lower cholesterol: The dose of red yeast rice (Monascus purpureus) is 2.4-9.6 grams daily.
For high cholesterol: The typical dose of policosanol is 5-20 mg twice daily, but studies have used doses ranging from 5 to 40 mg twice daily for up to 12 weeks. Policosanol has been studied at a dose of 20 mg once daily for up to two years.
For lowering cholesterol: The recommended dose of coenzyme Q-10 is 30 to 200 mg daily, although it has been used in doses as high as 300 mg three times daily for 16 weeks.
For high cholesterol: The recommended dose of garlic is 600-900 mg daily, taken in divided doses, i.e., take 300 mg 3 times daily with meals.
FAQ
What is the best supplement for lowering cholesterol?
The best way to lower cholesterol levels is through diet changes. Some supplements can help with this process, such as cholestin, which contains omega-3 fatty acids.
How can I lower my cholesterol in 30 days?
The best way to lower your cholesterol is through diet and exercise. You should eat less saturated fat and more fruits and vegetables. Try to get at least 30 minutes of physical activity each day.
Can CoQ10 lower cholesterol?
Yes, coenzyme Q10 can help lower cholesterol levels.
What are the best plant sterol supplements to lower cholesterol?
Plant stanol supplements are an effective way to reduce cholesterol levels. They work by blocking the absorption of dietary cholesterol. 
What is the best natural cholesterol lowering supplement?
The best natural cholesterol lowering supplement is one that contains a combination of ingredients that work together synergistically to help lower cholesterol levels naturally.
What is the best fiber supplement for lowering cholesterol?
The best fiber supplements for lowering cholesterol are those that contain soluble fibers such as psyllium husks, pectin, guar gum, oat bran, and flaxseed meal.
Alex is a passionate fitness enthusiast dedicated to helping people lead healthier, more active lifestyles. He encourages small – sustainable changes over drastic transformations and works with people to create customized wellness plans. His mission is to help others benefit from the most effective methods available, sharing tips, strategies, and health & fitness tools on Gearuptofit.com to inspire people to live their best lives.