The Amazfit T-Rex Pro is an excellent smartwatch for fitness enthusiasts looking for something more than just a watch. Read our Amazfit T-Rex Pro Review to find out more.
If you're looking for a smartwatch that does it all, then the Amazfit T-rex Pro is a great option. It comes with a built-in GPS receiver and heart rate monitor, so you don't need any extra equipment. It also has several other features like sleep tracking, music playback, and notifications. Check out my full review below to see if it's right for you!
No products found.
Specifications
| | |
| --- | --- |
| Product Dimensions | 47.7 x 47.7 x 13.5 mm |
| Item Weight | 59g (with strap) |
| Battery Life | 390mAh (18 days typical use) |
| Water Resistance | 10 ATM |
| OS | Amazfit OS |
| GPS | GPS Enabled |
| Display technology | AMOLED |
| Connectivity | Bluetooth 5.0 + BLE; GPS+GLONASS |
| Device interface – primary | Touchscreen |
| Colour | Black |
| Included Components | User Manual, Charger, Smart Watch |
| Manufacturer | Amazfit |
Design
We were sent the newly released Steel Blue color for our review and the more discreet Meteorite Black option. Both watches have highlights of red on the case, and two dark shades are very versatile to suit your style.
The Amazfit T-Rex Pro looks like an ordinary rugged fitness smartwatch, tough at first glance. This is why it is more spacious than many other smartwatches with similar size screens. 
The watch's casing is black, featuring red triangular lines at 12- and 6-o'clock locations and an orange line on the bezel's 3- and 9-o'clock places. There are four physical buttons, which are two each on the side. Each button is equipped with rough surfaces, which help to provide a tactile sensation when you feel it. On the bezel, the overall buttons are the letters SELECT BACK and UP and DOWN to let you know the function of each button in the glance. The bezel is slightly heavier than other watches, but it makes it more rugged. The side of the watch is a heart rate monitor and charging plates.
The 22mm rubber watch strap is connected to the lugs via the use of a nut, which requires a tiny Allen key to release. The strap is two-toned, with black edges and grey holes for adjustment. The watch we received came with a wider band, and it comes with an overall total of 20 adjustment holes, which allows the perfect fit. The buckle is made of plastic and secures, and the loop that is fixed is fitted with a nub into the adjustment holes that hold the extra strap securely and securely.
Rugged smartwatch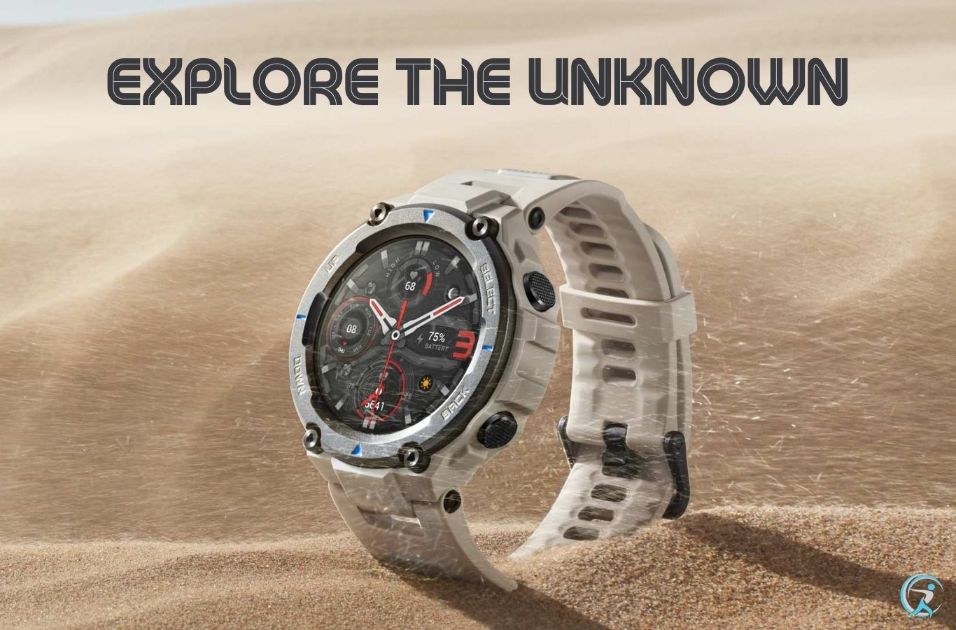 A rugged smartwatch is T-Rex Pro and guarantees 15 MIL STD-810G certifications. This includes shock resistance, tested in temperatures ranging from -40° Celsius to +70 degrees Celsius. It is also able to withstand freezing and ice rain.
One major feature of the Pro is the resistance to water, which is an increase from the 5ATM that was on the initial Amazfit T-Rex. This means that you can submerge the watch for up to 100 meters. It's not normal to do this except if you're an experienced diver.
Despite its bulky appearance, even with its bulky appearance, the T-Rex Profits well even on smaller wrists and is exceptionally comfortable to wear all day long. The watch weighs in at 60 grams, and the strap made of the silicone feels comfortable and well-made while being airy.
The appearance of a car is a matter of opinion. However, I like the rugged look of the T-Rex Pro and enjoy the comfort that I don't have to worry about bumps or liquids that might get in the way.
Display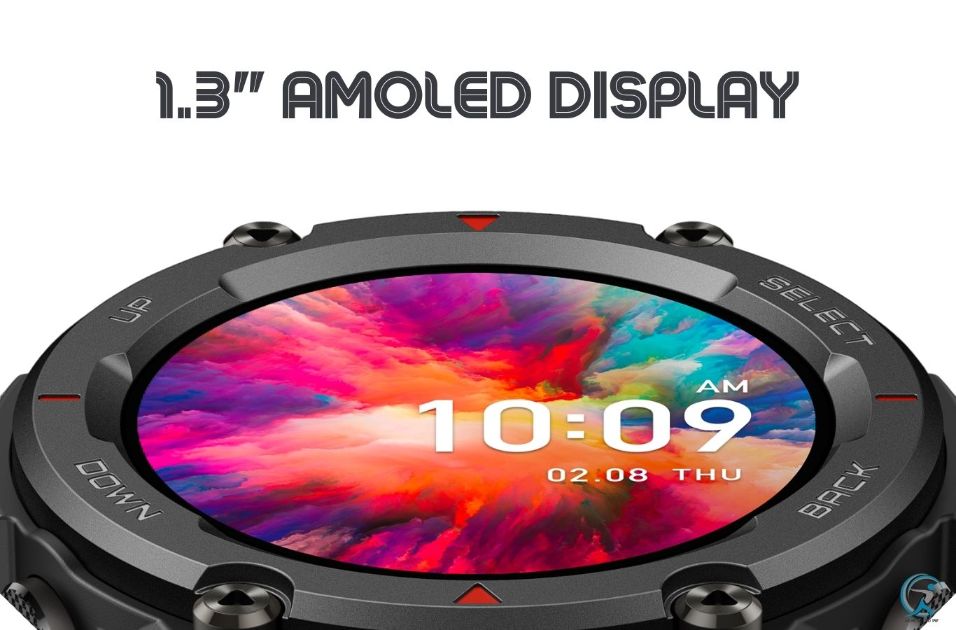 The 1.3″ AMOLED display in the T-Rex Pro is bright, clear, and vivid. It is also very compact. I have found the display on the T-Rex Pro to be the ideal middle ground to allow for easy operation and touch input, but not being the water meter on your wrist like some bigger watches are known to do.
The text and icons were clear, while even more intricate faces of watches looked stunning from any angle and all viewing distances. Its Always-On Display (AOD) is an excellent feature, and so is the automatic control of brightness. The touchscreen's responsiveness was amazing, and I didn't have any issues with taps that were not registered. Brightness output was satisfactory, although certainly not the best in class.
The outer edge of T-Rex Pro managed to protect the display very well during my tests. I didn't make an effort to test its endurance. However, I am sure it acquiesced to occasional knocks on doorknobs or other hard surfaces, with the display glass being scratch-free.
Features and Performance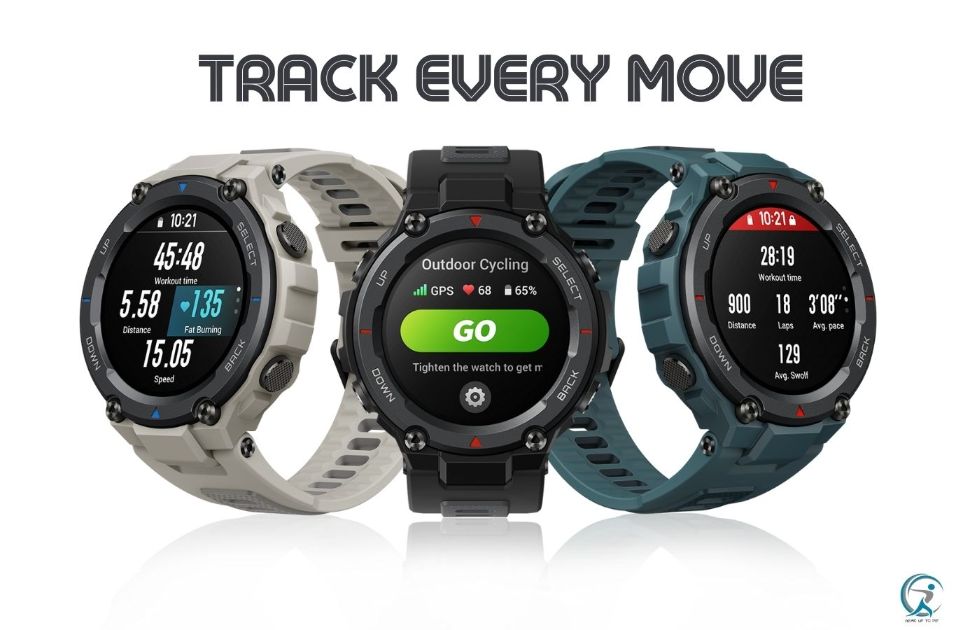 For health tracking, We have a BioTracker 2-PPG sensor with the Amazfit GTR 2 series and promises to give more accurate data for heart rate and SpO2 measurements and improved automatic workout detection. T-Rex Pro T-Rex Pro also supports GPS, GLONASS, Galileo, and BeiDou satellite positioning, which can aid in tracking your exercise routes with accuracy.
The automatic workout detection feature was almost absent in my tests. While I was working out, the watch could not precisely detect the time I switched between sets, which affected the overall intensity of my workout. However, the activity and sports tracking choices are among the most diverse I've seen so far, with more than 100 options available.
The GPS was locked about 5-10 seconds after I began my workout and maintained an accurate and reliable signal all the time I used it. This is not at the same level as an iPhone receiver in terms of GPS reliability. In this case, the data I recorded from a hike using the GPS information via T-Rex Pro. T-Rex Pro was persistently off 10-20 meters away from the actual location. The watch also drew random lines when I changed directions.
Zepp application and data on workouts using GPS
The heart rate data were in line with other wearables of the Amazfit brand, such as Amazfit GTS 2. Amazfit GTS 2 has the BioTracker 2 PPG optical sensor. Its blood oxygen level (SpO2) monitoring of the tracker is consistent with the previous Amazfit wearables and monitors from various brands. It's an essential feature in the current times we live in today. However, it's not as good as the pulse oximeter, which gives you more precise and reliable readings.
Sleep tracking was helpful but not as reliable in my test. One night, when I was lying on my couch, the watch decided that I was asleep, and put me in a sleepy state for about 20 minutes, which was not the scenario. Most days, my wake-up and fall-asleep times were properly added.
Sleep tracking data
It was interesting to look at the breakdown of your sleep stages. However, I'm not sure if the data has any real worth. It's also helpful to display a handful of the sleep data indicators directly on the watch instead of logging into the Zepp app every time.
Performance & Battery Life
The T-Rex Pro comes equipped with a 390mAh capacity battery, matching nicely with the T-Rex's internal power source. With an estimated 18 days in typical use, 9 days in heavy use, and a remarkable 40 hours of GPS battery, the T-Rex Pro should last longer than most other devices out there.
While you may get more than 10 days out of your watch, if you're going to use it as a fitness tracker, you'll want to make sure you've set up the correct settings before you leave home. Otherwise, you might end up with something that looks great but isn't quite ready for prime time.
The standard T-REX feels like it's perfect for a solid week up to 20 days compared to the Pro, which gets you about 3 weeks. With the classic T-Rex, you lose around 10% after 60 mins of GPS use, whereas the Pro loses approximately 5%. You may not get 40hrs out of the Pro, but it still holds up pretty well.
Amazfit T-Rex Pro setup
The T-Rex Pro isn't quite the ultimate personal assistant or fitness tracker you might hope for, but it does come with some useful features. You can use it to get notifications without having to pull out your phone, and you can even control the volume of your music using it.
The T-Rex Pro is a great companion for your iPhone or Android device. You can quickly hook it up using Bluetooth technology, and it provides a wealth of helpful information, including a weather forecast, sunrise, sunset, moon phases, and more. The screen is large and easy to read, making it perfect for taking photos, checking email, browsing the web, and playing games. For example, many popular puzzle apps are available, such as Sudoku and Crossword.
Since it came out, I've been using my T-Rex Pro, and I'm still running after 18 days. I was doing some light jogging, but I think the real test is how long it'll last while exercising. So far, it's lasted more than 14 hours without needing charging. That means I could get up early and go for a jog before work and come back home to charge it.
Amazfit T-Rex Pro fitness tracking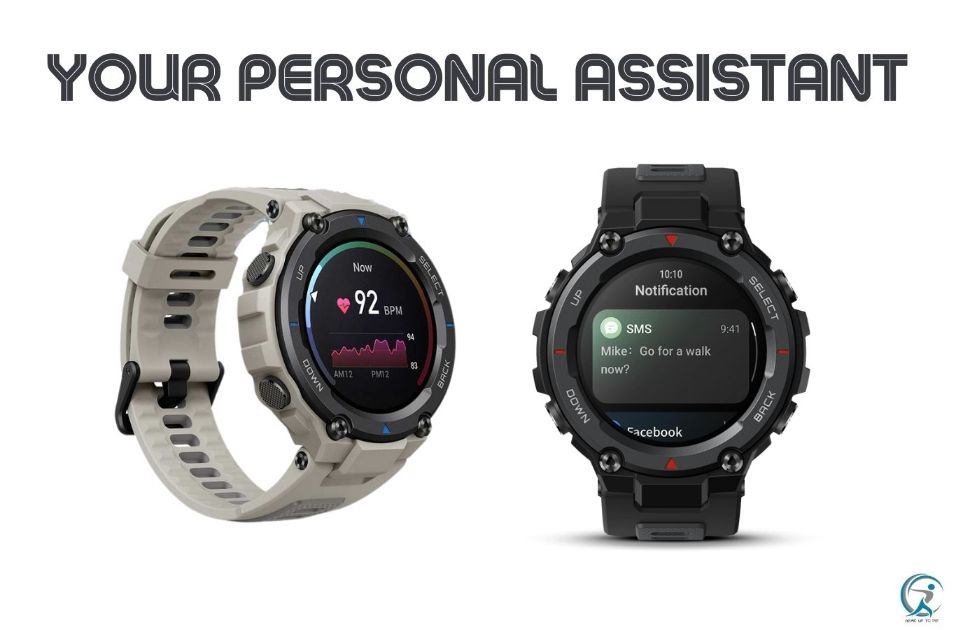 Data is presented accuracy is excellent Heart rate monitoring is reliable GPS is accurate. However, a better model, the T-Rex Pro, costs less than half as other models but still performs very well.
The T-Rex Pro gives you at-a-glance stats about how long you ran, what your calorie burn was, your heart rate, etc. Once you're done running, it recommends a rest time based on your workout.
It tells you how much power your muscles generate during exercise. You'll need to know this if you want to do more than walk or jog around the block.
I'm not sure if this is the right place to ask, but I am having trouble getting my iPhone app to work properly. Could someone please tell me how to fix this? Thanks!
The T-Rex Pro proved most accurate at distinguishing between indoor and outdoor running in testing.
T-Rex Pro companion app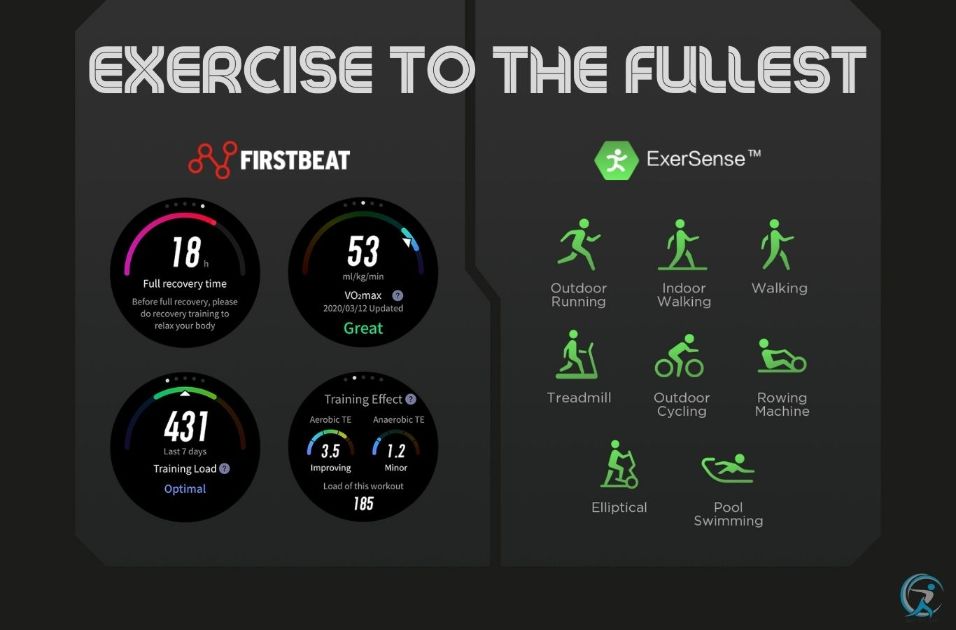 The watch faces are simple, but plenty of them include a clock face, a stopwatch, a compass, a thermometer, a moon phase indicator, a countdown timer, a calendar, a battery life indicator, and more. A few different themes are available, such as a night sky or a sunrise. You can even create your custom theme by downloading images from Google Images.
We were disappointed by the 'My Goals' section because it was simply a target steps per day goal, a target weight, a target calorie burn, and a target sleep goal. That's all a little basic, given how esoteric the device obsesses about.
The T-Rex Pro fitness tracker isn't designed to help you get fitter. Instead, it tracks how many steps you take throughout the day and sleep quality and activity levels. You'll also be alerted if you've been inactive for too long. There's even a virtual rabbit mode so that you can compare yourself to your past performance.
The T-Rex Pro does not connect to other fitness apps, so if you are already using an application such as Strava, My Fitness Pal, or Runkeeper, you won't be able to add additional features.
Verdict
There are many different types of smartwatches out there. Some are sleek and stylish, while others are rugged and tough. These watches come at various sizes and prices. However, some do sacrifice features or battery life to be cheaper. In this case, we're looking at a rugged smartwatch that tracks and maps your exercise while measuring your heartbeat at a reasonable price tag. This is the watch for you.
The Amazfit Pro T-Rex Pro is a decent smartwatch, but there are better options out there if you want something more expensive or fancier. You get what you pay for here.
Despite its OS limitations, the T-Rex Pro merits serious consideration if you're looking for a capable smartwatch that isn't afraid of extreme environments or water. With its comfortable fit and capable spec sheet, the T-Rex offers a balanced smartwatch experience to suit most casual consumers. Smaller compromises in software and tracking aren't dealbreakers and don't detract from the overall package.
Alex is a passionate fitness enthusiast dedicated to helping people lead healthier, more active lifestyles. He encourages small – sustainable changes over drastic transformations and works with people to create customized wellness plans. His mission is to help others benefit from the most effective methods available, sharing tips, strategies, and health & fitness tools on Gearuptofit.com to inspire people to live their best lives.