Choosing the right running shoes can be challenging when you suffer from an Achilles tendonitis injury. Here we look at the best running sneakers for Achilles tendonitis.
Achilles tendonitis is common tendonitis that afflicts a significant number of runners. If you suffer from this condition, then you need to make sure to choose running sneakers that are specially designed to address this issue. This article will outline the best running sneakers for Achilles tendonitis and provide a precise guide. Along the way, we will also provide a conclusion on the subject. So if you're looking for a comprehensive guide on running sneakers and Achilles tendonitis, read on!
In today's world, it can be hard to stay fit. With all the technology and gadgets, getting sidetracked from your workout routine is easy. But don't worry! There are plenty of ways to stay active, even with Achilles Tendonitis. You might even find running is better for your body than walking around town any day! If you're looking for some new running sneakers that will help with your condition, then check out these tips below:
Achilles Tendonitis: Brief Overview
If you're a runner experiencing pain in your calf muscles, it may be time to seek professional help. Achilles tendonitis is a relatively common condition that is caused by overuse. So, the best way to avoid it is to take regular breaks from running and consult a doctor for a more detailed diagnosis or treatment. To help cushion the blow, make sure to choose sneakers with good arch support and cushioning. Additionally, wear shoes that fit well and are comfortable to run in. A good running shoe should also have a cushioning system to reduce shock and pain. So, whether you're a beginner or a seasoned runner, equip yourself with the best running sneakers for Achilles tendonitis to prevent further pain!
What is Achilles tendonitis?
Achilles tendonitis is an inflammation of the Achilles tendon. The Achilles tendon connects your calf muscles to the heel bone, and it helps you bend your ankle when you walk or run.
Many miles of running without giving your body time to recover can cause Achilles tendinitis. It can also be caused by increasing mileage too quickly, wearing shoes with poor support, or even changing direction while running (like starting in a straight line and then turning).
The causes of Achilles tendonitis
The causes of Achilles tendonitis include:
Overuse
This is the most common cause of Achilles tendonitis, and it can be caused by a sudden increase in activity or duration, a change in running surface, or an ill-fitting pair of shoes. Common symptoms include a burning pain at the back of your ankle that worsens with each step you take.
Increase Mileage
Suppose you suddenly increase your mileage too quickly without giving yourself time to adjust to this new stress level on your body. In that case, you risk developing Achilles tendonitis and other overuse injuries like shin splints and plantar fasciitis (heel pain).
Change in the running surface
Running on uneven surfaces such as sidewalks or trails instead of smoother roads puts more stress on the Achilles tendon because it needs to work harder than usual when negotiating uneven terrain. It's best to stick with surfaces that match where you usually run since changing this habit can lead directly to another common reason for developing Achilles tendinopathy syndrome – "new shoes syndrome."
Symptoms of Achilles tendonitis
Pain in the back of the heel is one of the most common symptoms of Achilles tendonitis. You might also experience pain when running, walking, standing, or putting on shoes or socks.
Soreness in your heel can be even more intense after exercising (a symptom known as "after-soreness"). This is because exercise causes inflammation and irritation in your tendon as it becomes stressed from overuse during activities such as long-distance jogging or playing sports like tennis or basketball.
Pain in your heel may also be present when wearing high heels, which puts increased pressure on this area due to their higher elevation than other types of footwear (such as flats).
Choosing the right running shoes for Achilles pain
When shopping for a pair of running shoes, there are some key factors you need to take into consideration. You should consider your foot type and running style, the terrain you run on, and the type of shoe you need.
Foot type: When choosing a running shoe for Achilles tendonitis, it's important to ensure that your feet are properly supported by footwear that fits perfectly. For runners with flat feet (i.e., people with high arches), wearing shoes with extra cushioning can help absorb shock while running. On the other hand, runners with high arches may want to wear something less padded, so their feet don't sink too far into their shoes.
Running style: If you want more stability in your running shoes when dealing with Achilles tendonitis or plantar fasciitis (a condition similar but not quite identical), then opt for a shoe that has either good support or extra stability features such as rigid material along the sides of the shoe or a plastic heel counter that holds your ankle firmly in place during each footstrike phase while running without compromising comfortability over long distances.
Reviewing my top picks
The best shoes for Achilles tendonitis are the ones that offer the most support. The best support comes from shoes with a thick midsole, which helps to cushion your foot as you land and push off.
A common misconception is that higher heels are bad for your Achilles tendon, but this isn't true—the heel drop matters more than the actual height of the shoe's heel.
The best shoes for Achilles tendonitis tend to have thicker heels since they can provide better shock absorption and help prevent overuse injury in this area. As such, runners should look for "drop" numbers under 12 mm (less than half an inch).
Tips to help you find the best running sneakers for Achilles Tendonitis
The main thing you want to look at is the shoe's outsole. You'll want a deep heel strike, as this will help distribute pressure evenly and reduce shock on your Achilles tendon. If you have access to an actual running store, ask them for advice on what shoes would work best for your needs. Most importantly, ensure you get a comfortable pair when trying them on!
Always wear shoes that fit your feet properly.
If you want to avoid Achilles tendonitis, always wear shoes that fit your feet properly. Fit is the most important thing to consider when choosing running shoes.
There are many ways to measure your feet, but one method involves using paper and a pencil. Place the paper on a flat surface (like a floor) and put one foot on top so that all ten toes touch the paper. Then trace around your foot with a pencil, including any part of your heel or sole that may be visible if you stand up straight. The resulting outline should be fairly accurate if you did it right—but if it's not, use this measurement as an estimate until you can get a more precise measurement from someone else who knows what they're doing.
Pick shoes that have a roomy toe box.
A roomy toe box allows the toes to move freely, which prevents them from jamming into the front of the shoe. This is essential for anyone with wide feet or those who tend to overpronate (the foot twists inward).
The Adidas Adizero Boston Boost 4 is one of our favorite running shoes for people with Achilles tendonitis. It has an ample toe box that's roomy enough for someone with wider feet or who overpronates like a madman.
The Brooks Ghost has a generous amount of space in its toe box, which makes it an excellent choice for runners who often experience pain in their Achilles tendons because their toes were crammed into too small of space during their last run.
Buy shoes with good arch support.
Arch support is one of the best things you can get from your running shoes. It keeps your feet stable and in place, which helps prevent overpronation (the rolling of your foot inward). This is important for runners with Achilles Tendonitis because it prevents excess strain on the tendon by keeping your foot aligned properly. You should look for shoes with extra arch support, like ones made with a high heel and deep heel cup.
Get footwear with deep cushioning in the heels.
When it comes to the heel, you need an extra-deep and soft surface supporting your Achilles tendon. The ideal shoe should have a wide and soft area where your Achilles tendon rests. It should also have a high arch to support the tendon.
In addition, the shoe's heel-to-toe ratio should be low so it not to put unnecessary stress on your Achilles tendon. While this isn't always possible, depending on how much cushioning your shoe's midsole has, try as much as possible to find something with less height at the back end of its sole than at its front end.

you can calculate your BMI free
Choose shoes with a low heel-to-toe ratio.
The heel-to-toe ratio is the difference between the heel height and the forefoot height. A low heel-to-toe ratio means a shoe has a lower, flatter profile in the midfoot area. It also means that you're more likely to get good support and stability from this type of shoe, as it allows for natural pronation (the inward roll of your foot when walking or running).
The opposite is true for high-heeled shoes—they tend to provide less cushioning because they have more material under your toes than low-heeled shoes do. If you want more cushioning, choose higher heels!
Following these tips, you can choose the best running sneakers for Achilles tendonitis!
Following these tips, you can choose the best running sneakers for Achilles tendonitis!
Buy shoes that fit your feet properly.
Buy shoes that have a roomy toe box.
Buy shoes with good arch support.
Buy shoes with deep cushioning in the heels. Choose shoes with a low heel-to-toe ratio, or else you'll be stressing your Achilles even more than it already is!
Best running shoe for Achilles tendonitis
Choosing the right running sneakers is important if you suffer from Achilles tendonitis. Not only will they support your tendonitis, but they will also support your foot type and size. Choose a shoe that is both lightweight and flexible. You should also tighten the laces every time you wear them so they don't loosen over time. If it becomes difficult to walk or jog, swap your sneakers for a different pair until the pain disappears. When you're done searching, be sure to research and find a shoe that fits your foot type and size.
Brooks Adrenaline GTS 22
Brooks Adrenaline GTS 22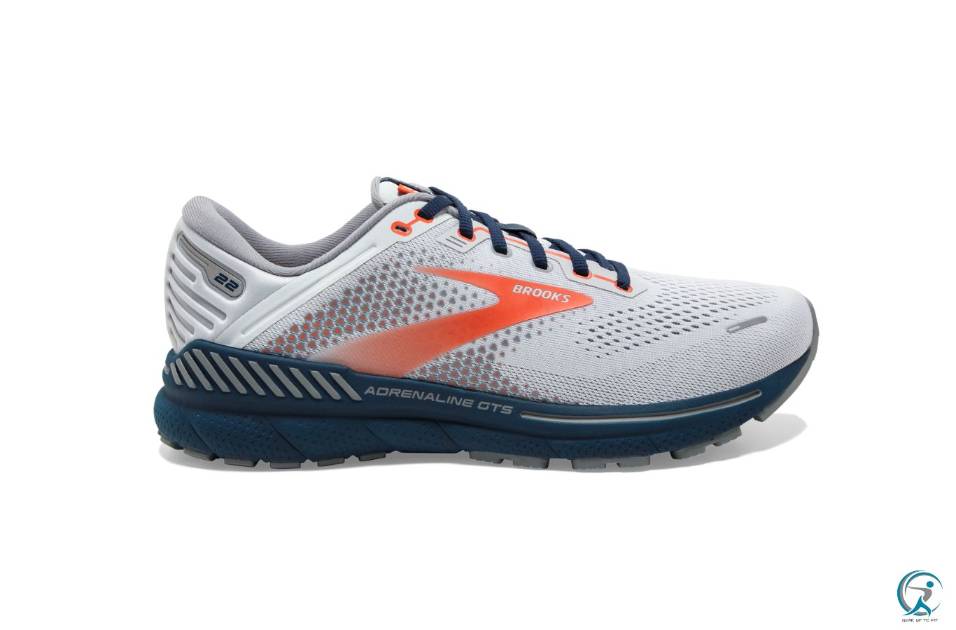 Supportive Running Shoe
Lightweight
Breathable running shoe
Offers stability and support
Features more cushioning, more support
The Brooks Adrenaline GTS 22 running sneaker is a great option for people with Achilles tendonitis. It has a mesh upper that allows fresh air to circulate, helping reduce irritation caused by sweat and bacteria. The Velcro strap system makes it easy to tighten or loosen the shoe to fit your foot size, while the cushioned footbed ensures a comfortable running experience. The outsole is durable and will protect your Achilles tendon. It has a lot of cushioning and support that will help protect your ankle and heel during your run. This makes them a good option if you have chronic Achilles tendonitis or are just looking for extra support in your running shoes.
The only downside to this shoe is that it can be very heavy, weighing in at 13 oz., which might not be ideal for everyone. But these are some of the best options for those who want extra support in their running shoes.
Nike Air Zoom Pegasus 39
Nike Air Zoom Pegasus 39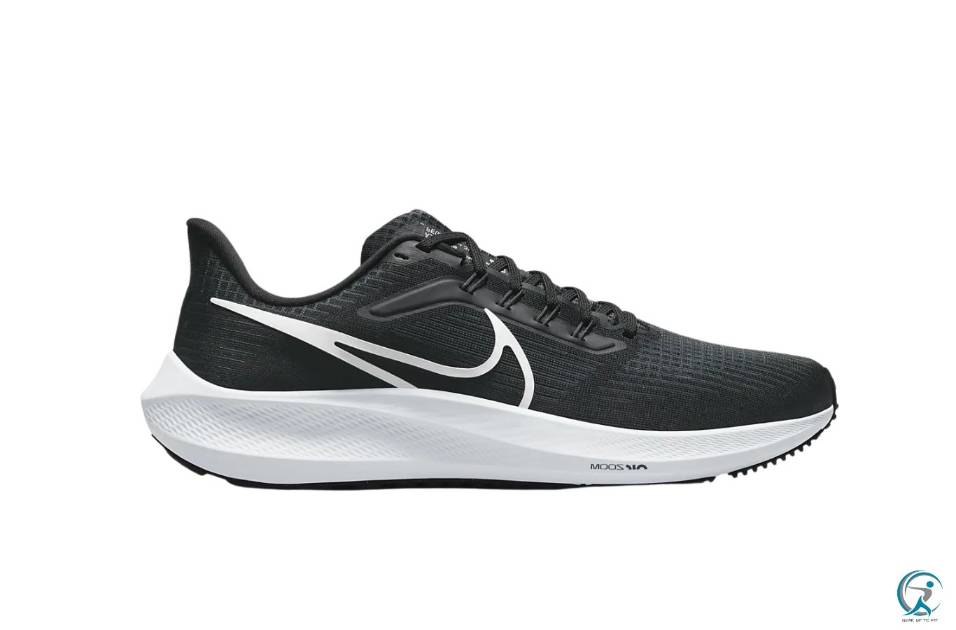 Supportive Running Shoe
Lightweight
Engineered mesh upper helps minimize distractions
Responsive motion-controlled shoe
Offers stability and support
Features more cushioning, more support
The Nike Air Zoom Pegasus 39 is an excellent choice for runners with Achilles tendonitis. The padded tongue and collar provide a comfortable fit and extra support, while the rubber outsole provides traction on most surfaces.
These shoes feature Flymesh material in the upper that helps keep your feet cool, dry, and fresh. The mesh incorporates many holes through which air can flow freely to promote ventilation and enhance breathability.
Nike Air Zoom Pegasus 39 shoe has a very good cushioning system composed of two layers: a top layer of Phylon foam and a bottom layer of Nike Zoom Air unit in the heel area. The Nike Zoom Air unit provides responsive cushioning, while Phylon foam provides long-term comfort.
Mizuno Wave Rider 25
Mizuno Wave Rider 25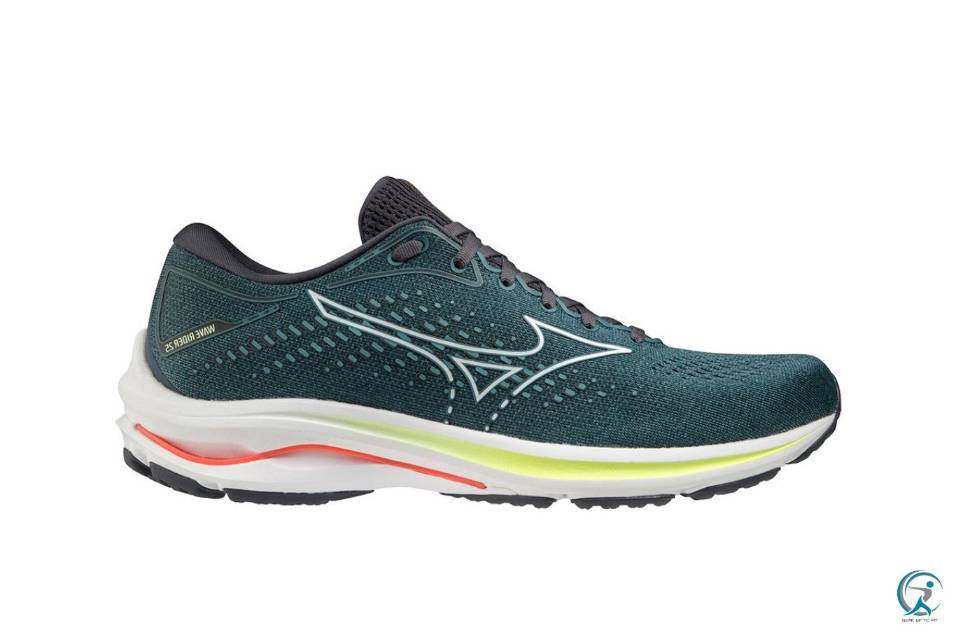 Supportive Running Shoe
New midsole and newly updated upper materials
Delivers spectacular comfort and performance
Responsive motion-controlled shoe
Neutral-cushioned shoe
Features more cushioning, more support
These shoes are one of the most supportive on the market and will help support your foot in the right places. This makes these shoes great for people with Achilles tendonitis, as they can help relieve stress on the tendon.
The Wave Rider 25 also has some other features that make it great for helping to treat Achilles tendonitis. One of these features is its Boa closure system, which allows you to adjust how tight your shoe is at any time during your run. This can be very helpful in treating Achilles tendonitis because you can loosen up your shoe if you feel pain or tighten it if you want more support.
Another feature that makes these shoe ideal for treating Achilles tendonitis is their high-quality foam cushioning system, which provides excellent shock absorption while ensuring that no pressure points form on your feet while running. This means that when you wear these shoes, you won't have to worry about blisters, hot spots, or any other painful conditions caused by poor cushioning systems in other sneakers.
Asics Gel Kayano 28
Asics Gel Kayano 28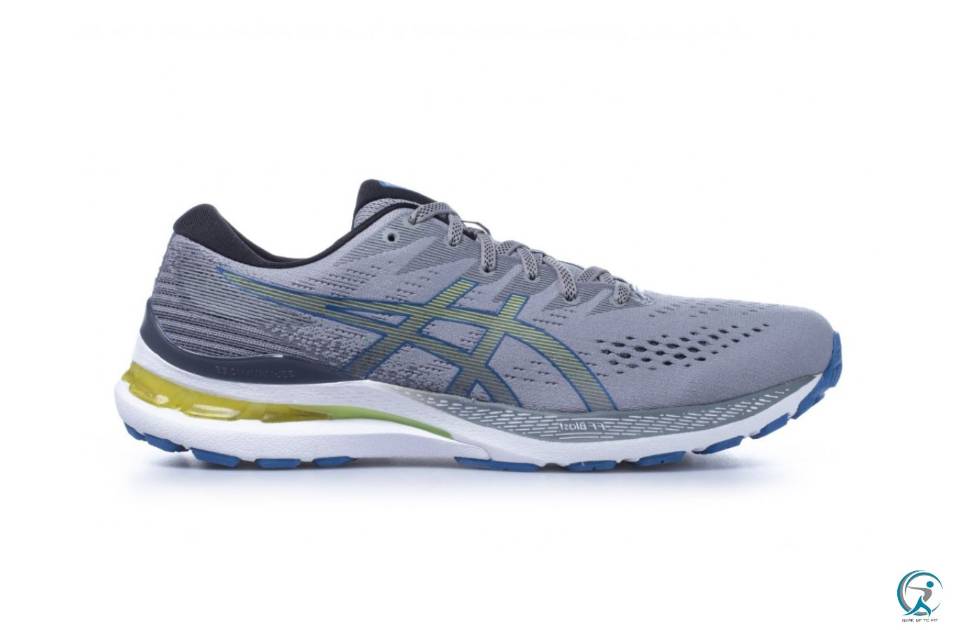 Performance Running shoe
Advanced Rearfoot
Forefoot GEL technology
Absorbs shock and minimize impact
Offers soft underfoot cushioning
Features more cushioning, more support
The Asics Gel Kayano 28 was designed to help you avoid injuries like Achilles tendonitis. The shoe's upper is made from a mesh material that provides maximum breathability and comfort, while the heel and midfoot provide extra support to protect your Achilles tendon.
It also has an AHAR+ midsole that helps absorb shock during impact. If you have Achilles tendonitis, the Asics Gel Kayano 28 will help relieve pain and discomfort while reducing stress on your tendons and ligaments.
The shoe also comes in different colors, so you can choose one that matches your style preferences and running needs.
Brooks Ghost 13
Brooks Ghost 13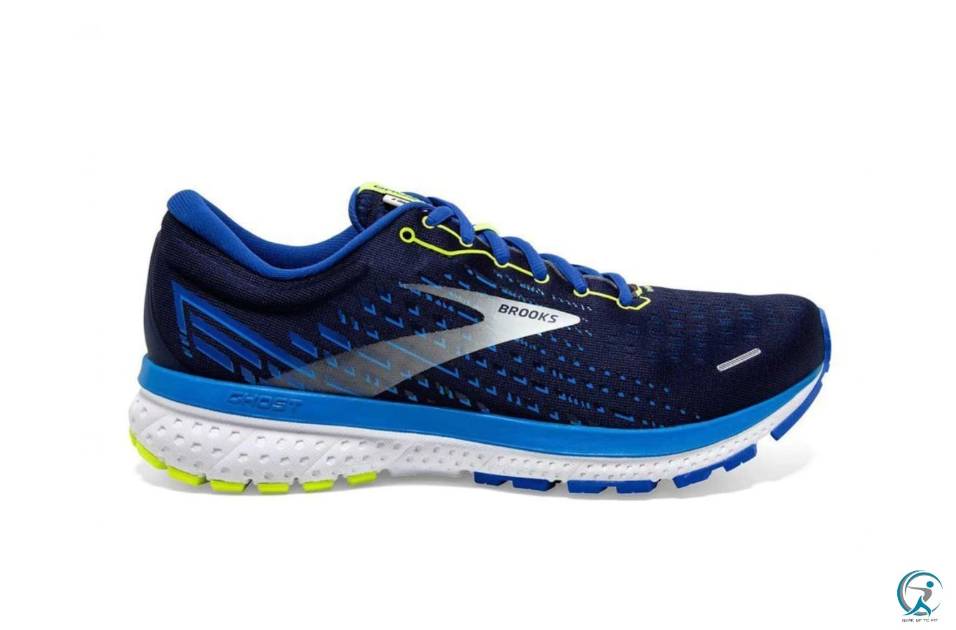 One of the lightest and fastest racing flats
Sleek upper
Engineered mesh for breathability and support
BioMoGo DNA midsole
Ultra lightweight Pebax
Improved traction on both wet and dry surfaces
If you're looking for a running shoe designed to reduce the stress on your Achilles tendon, then the Brooks Ghost 13 is a great option. Its anatomically shaped toe box reduces tension on this key tendon, while its no-sew construction ensures a perfect fit every time. It has a full-length Cushioning System and a Propulsion Trusstic that absorbs impact and helps propel you forward. Additionally, it features soft fabric and a breathable mesh upper, making it comfortable to wear all day long.
The outsole is designed to be extremely flexible so you can move naturally. The upper mesh allows the shoe to breathe well and reduces moisture buildup during runs.
The Ghost 13 is ideal for runners who want stability, comfort, and extra cushioning without sacrificing performance.
Conclusion
We hope this guide has helped you find the best running sneakers for your particular needs. Remember that your choice of footwear should always be tailored to your individual needs; if you have any doubts about whether or not a pair of shoes is right for you, then it's probably best not to buy them! A good rule of thumb is that if something doesn't feel comfortable when you try on in-store or wear it out, then either try something else or return them at once with no questions (provided there aren't any obvious defects).
FAQs about Choosing The Best Running Sneakers For Achilles Tendonitis
Alex is a passionate fitness enthusiast dedicated to helping people lead healthier, more active lifestyles. He encourages small – sustainable changes over drastic transformations and works with people to create customized wellness plans. His mission is to help others benefit from the most effective methods available, sharing tips, strategies, and health & fitness tools on Gearuptofit.com to inspire people to live their best lives.