The Garmin Venu is an excellent device that allows you to monitor your daily activity. Read our Garmin Venu Review to see if it's worth buying!
Sale
Garmin Venu, GPS Smartwatch with Bright Touchscreen Display, Features Music, Body Energy Monitoring, Animated Workouts, Pulse Ox Sensor and More, Rose Gold with Tan Band
Beautiful, bright amoled display and up to 5 day battery life in smartwatch mode; Up to 6 hours in GPS and music mode
The broadest range of all-day health monitoring features keeps track of your energy levels, respiration, menstrual cycle, stress, sleep, estimated heart rate and more
Easily download songs to your watch, including playlists from Spotify, Amazon music or Deezer (may require a premium subscription With a third-party music provider), and connect with headphones (sold separately) for phone-free listening
Record all the ways to move with more than 20 preloaded GPS and indoor sports apps, including yoga, running, pool swimming and more
Get easy-to-follow, animated cardio, strength, yoga and Pilates workouts right on your watch screen
Garmin Venu Summary
It has an impressive display, a long-lasting battery, and a wide range of fitness features. It isn't afraid of using Android Wear either. However, its app collection and the touchscreen user experience aren't quite up to par with the Apple Watch.
In order to determine whether the Garmin Venu is right for you, we need to know who it's meant for. Current Garmin owners who want an OLED screen for their watch will benefit from the Venu the most. It is true that Garmin certainly nailed this feature.
Garmin Venu Specs
Specs
Garmin Venu
Design
Circular
Screen Size
1.2″ inch
Display Type
AMOLED
Screen Resolution
390 x 390 pixels
Touch Type
Yes Muti -Touch
Size
43.2 x 43. 2 x 12.4 mm
Weight
46.3 grams
Casing
fiber-reinforced polymer with polymer rear cover + stainless steel
OS Platform
Proprietary OS
Internal Storage
7 timed activities, 14 days of activity tracking data
Card Slot
none
SIM Slot
none
WIFI
Yes WIFI 802.11b/g/n
NFC
Yes
Bluetooth
Bluetooth version: V4.0
USB
none
Battery Capacity
Smartwatch Mode up to 5 days of battery life, GPS mode last up to 6 hours
Charging Technology
Magnetic Charging Cable
Body Protection
Waterproof up to 50 meters
Glass Technology
Corning® Gorilla® Glass 3
Sensors/Functions
Garmin Elevate™ wrist heart rate monitor, Barometric altimeter, Compass, Gyroscope, Accelerometer, Thermometer, Pulse Ox, GPS, GLONASS, Galileo
Features
24/7 all-day heart rate monitoring, 20 preloaded GPS and indoor sports apps sleep tracking, respiration tracking, menstrual tracking, stress tracking, hydration tracking, etc. Smart notifications, call and SMS messages, social apps, and email alerts.
Colors
Available in a variety of colors
Package Contents
1 x GarminVenu Smartwatch
1 x Charging/data cable
1 x Documentation
Compatibility
Android and iOS
Introduction of Garmin Venu
Venu was the very first Garmin wearable with an AMOLED display. Additionally, it's also equipped with a good collection of fitness tracking options and more general wearable features that make this watch an excellent all-rounder.
It's now being followed by the Garmin Venu 2, an even more powerful watch that we found difficult to beat during our testing. However, the original Venu remains a great alternative, especially when the latest model isn't within your budget.
Garmin is known for its active wristwear, but its Fitness tracking devices run watches are moving ever closer to the realm of smartwatches. Consider, for instance, the Garmin Vivoactive 4 equipped with smart notifications, offline streaming of music Garmin Pay, and app-based support. The multi-sport watch is just two steps from a full-blown smartwatch.
The Garmin Venu aims to finish that transformation by introducing an AMOLED display that's impossible to miss. Bright and vivid, the distinct display takes the Venu towards the realm of smartwatches. As you'd anticipate, it's also supported by long battery life and an array of fitness-related features.
However, with an app store that's not as extensive and a touchscreen that could sometimes be fiddly, is the Venu truly competent enough to compete with the models and the Apple Watch? Also, with a significant cost increase over the previous model, is it able to stand out from the similar Garmin Vivoactive 4? In the latter half of 2020, Garmin released the lower-cost Garmin Venu Sq. The 'Sq' in the name is short foursquare. But the major distinction between this watch and the first Venu is the absence of an LCD with AMOLED.
Design
The case measures 43.2 x 43.2 12.4 x 12.4 mm
5ATM water resistance
Lightweight at 46.3g
Physically it's a bit clunky. Garmin Venu appears to be a more subtle tracker than a distinct timepiece. In addition to a grooved stainless-steel band that runs around the bezel, the body of polymer is a little slack and resembles a generic watch – and it's hard to tell in comparison to other models like the Vivoactive 4.
It's not necessarily negative if you're looking for an elegant smartwatch that goes off the radar. It's less of an impact on fashion than the Apple Watch, but it's still stylish. Apple Watch, but it's more subtle than the slick face on Suunto 7. Suunto 7. It's possible to wear the subtle Venu from work to the gym without causing a ruckus The 12.4mm depth makes it appear in a slim sleeve, while the quick-release mechanism allows you to change your style with 20mm straps quickly.
(Image photo by Chris Rowlands) The ring made of metal around the case adds an attractive indication of high-end build quality. The polymer construction makes sure that the Venu is lightweight at 46.3g. Wear it throughout the day, and you'll never experience wrist pain.
Contrary to the Vivoactive 4, the Venu comes in a single size. Some might find it too small. However, the 43mm display is an excellent compromise between the screen's size and the size of the case and will not enlarge smaller wrists because of the well-balanced bezel surrounding its 1.2-inch display.
Screen, interface, and control
1.2-inch 390 x 390 AMOLED touchscreen display
Faces that you can customize, widgets list, and shortcuts to the home screen
Touchscreens can be challenging to operate.
In terms of the Venu screen, its 1.2-inch AMOLED screen is something to behold. Bright, clear, and sharp It changes the user experience contrasted with the memory-in-pixel display technology found in various Garmin watches. Blacks are rich, colors are vivid, and the additional brightness means that the display is visible even during the hottest days.
The watch's faces and widgets are clear, thanks to the 390×390 pixel resolution that places the Venu in the same category as the likes of Fossil Gen 5, Samsung's Galaxy Watch 3, and the Apple Watch Series 5. It's a screen appropriate for the smart-looking watch with a minimal constantly-on option for official-looking faces.
Garmin's software is appealing and easy to grasp. The widgets are organized in a vertical listing accessible by swiping either up or down on the home screen. The order can be changed through the watch or the app. However, reaching a widget in the middle will require more scrolling than with an interface based on icons. While the time between the swipe and transition isn't too bad, the experience falls less seamless.
Music Controls
Also, accessing the music controls while exercising involves swiping across and upwards, which can be challenging when you're on the go. But the screen displays for data during exercise are simple and easy to navigate. Even amid heavy downpours, the touch screen reacts appropriately and without false inputs and allows you to effortlessly change between stats readouts assisted by two buttons located on the right-hand side of the wrist.
Holding the top button brings an array of customizable icons. These are links to key features and settings, including the display lock and brightness, Garmin music controls, etc.
Press the bottom button to go to the settings menu, where you can select an option for that shortcut slot (found by tapping right on the home screen) and alter the sensitivity of your gesture. Although the occasional movement may not be noticed, you can set the sensitivity to high, and the display will come up with a clear motion of your wrist.
Tracking and performance
A reliable GPS and heart rate tracking
There are dedicated modes for almost every field
Pulse oximeter tests the levels of blood oxygen in the blood.
Smartwatch with aspirations, however, this Venu is a fully-featured multi-sport tracker. Like you would expect from the Garmin device, it has profiles for all kinds of sports that can be individually loaded on the watch. Apart from cycling, running, swimming in the pool, and golfing, users can choose from strength, cardio rowing, and various sports. Running enthusiasts can take guidance from Garmin's Coach, an app that helps you achieve your goals through specific training suggestions. At the same time, people who go to the gym can ask the Venu to calculate the reps they've done – although this method isn't 100% reliable except for simple dumbbell curls.
Venu's impressive array of sensors backs these tracking options. There's GPS, GLONASS, and GALILEO for outdoor pursuits, which provide precise location tracking and excellent coverage. Venu will quickly detect signals and consistently traceroutes, even in forest regions. In addition to the built-in barometric altimeter, it's adept at recording data on terrain throughout an activity, meaning your effort to climb will not be overlooked.
Everyday Use
The Venu estimates everyday activities in various ways. The pulse oximeter is a device that monitors the level of oxygen in your blood throughout sleep, during exercise, and throughout your day, recording your body's reaction to intense training and stress-related moments. It's fascinating data to look through, particularly the stress tracker, even if frequent activation could reduce the battery life of your watch.
Additionally, you'll have heart-rate tracking, naturally. The HRM on the Venu is among the top wrist-based sensors. The average and peak numbers in running and gym workouts were nearly similar to the chest strap. Like any other wrist-based watch, its positioning is critical. However, the results were remarkably similar if it was securely secured. The optical sensor isn't as flexible to changes in heart rate as chest straps when it comes to fast changes in heart rate. However, HIIT users might want to connect the Venu to an ANT+ or Bluetooth chest strap.
Fitness and health features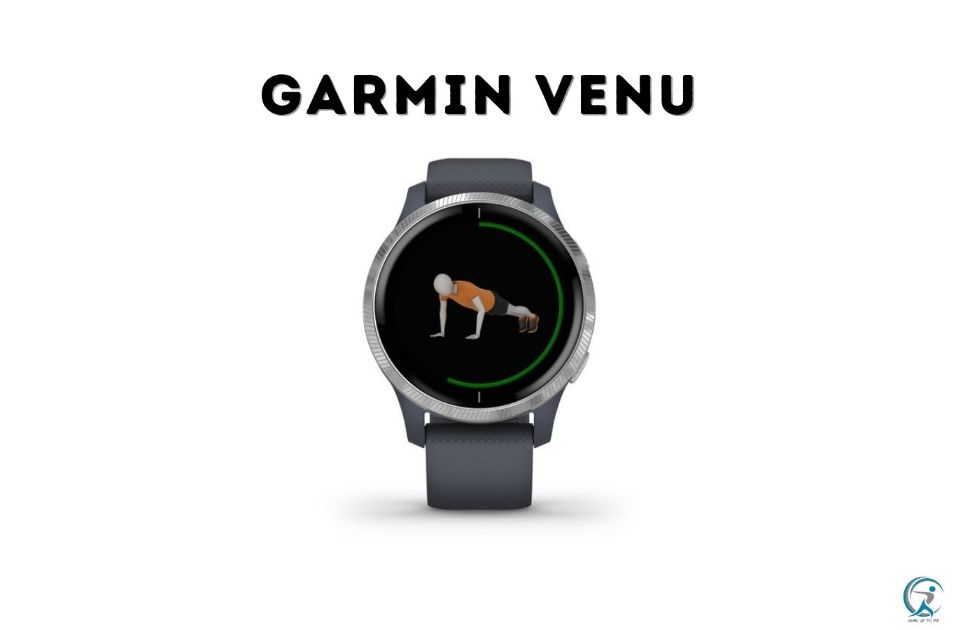 New features for respiration and breathwork.
The animated exercises will help guide you through your workout
A wealth of information is available to explore
What can the Venu use to make use of that heart rate information? Apart from recording how intense your workout the data can also be combined with some of the wellness features on the watch. The Venu can determine the number of breaths you take each minute based on heartbeats, heart-rate variation figures, and heart-rate variability. Your current respiratory rate is available in the Health Stats widget, with the option of selecting an image of your 7-day average.
The data could be used to assist you with breathing exercises. Include the breathwork widget on the watch, then select techniques like relaxing and concentrating. For instance, the Venu will guide you through the inhalation and exhalation process by providing simple instructions, visualizations, haptic feedback, and visualizations. It's an excellently designed feature, especially when combined with the stress-tracking tool. If you're stressed, the Venu will suggest the most effective breathing techniques for deep breathing.
Improve your health with Venu
In addition to its range of health-related features designed to improve health, the Venu offers a wide range of sleep-related statistics, including blood oxygen levels, respiration, and heart rate throughout the night. It can be a little excessive in terms of time. However, it's hard to assess the quality of the sleep stage monitoring without observing a test. There's no shortage of information, and there are a variety of charts and graphs available to be viewed within the application.
Hydration tracking records the amount of water lost during exercise and the amount you drink throughout the day if you manually input it. In conjunction with sleep and workout data, the results are input to Garmin's Body Battery, which provides an all-encompassing assessment of your body's energy levels. The theory is that this will tell you if your body is in good shape for exercise or requires more rest. However, in reality, it's an exciting way to boost your workout. However, the numbers of gain and drain aren't always represent your body's physical condition.
The Venu includes step goals, movement reminders, real-time achievement badges, and animated workouts that guide novices through various exercises using haptic vibrating, clear directions, and timers. It also tracks menstrual cycles and alerts for high heart rates. Although the Apple Watch might trump Venu's ability to detect ECG and irregular rhythm recognition, the Garmin smartwatch won't fall short in terms of tracking. It comes with a variety of valuable tools for assessing your health.
Smart features
Offline music and Bluetooth headphone pairing
Garmin Pay has it has a limited presence in the UK
Slim app selection in ConnectIQ store
Beyond being an amazing fitness and health aid and fitness tracker, the Venu is a smartwatch with clear goals. In addition to notifications and safety alerts, it also supports offline music, Garmin Pay integration, and an array of watch faces and apps to choose from. The potential is impressive. However, it doesn't offer nearly the same level of implementation that a device such as the Apple Watch can offer.
This isn't to say that the Venu isn't smart. If you pair it with a smartphone, it can send notifications reliably. Additionally, syncing to the Garmin Connect app is swift and easy. Offline music integration is an advantage, particularly if you're a fan of mobile-free running. If you have an app like Spotify, Deezer, or Amazon Music installed, it's simple to save music playlists on the Garmin watch and pair it with wireless headphones. The process of downloading via Wi-Fi may take a while, as well. Bluetooth connection can sometimes be sluggish with more vigorous movements of the arms, but the overall listening experience is perfect.
ConnectIQ application
For watch faces and apps, you'll have to download the ConnectIQ application. There's a wide collection of official and third-party faces, a majority of which can be made custom. It's not as impressive as the various apps installed as widgets to the watch. Apart from music streaming services, there are a few options. You'll not discover apps like Strava, Peloton, MyFitnessPal, or Headspace on the market, as the apps available are somewhat sporadic and inconsistent.
(Image from Chris Rowlands) It's now feasible to sync data from your workout with apps like Apple Health and Strava through the Garmin Connect app. Garmin has been in the fitness business for quite a while, so it's no surprise that their smartphone app is pretty seamless. Garmin Connect is one of the most appealing applications for partners, from home to Garmin Coach, achievements, settings for your device, and tons of data. It's user-friendly and provides every number you'll ever require.
Garmin Pay is also baked-in. This means that the Venu could be used as a digital wallet if your bank is among the few activities in the UK. Since many banks in the high street aren't supported at present, Garmin's contactless payment feature isn't as valuable for many users as alternatives like those that of Apple Pay as well as Google Pay.
There's no voice assistant, either. It's not an issue, but it also demonstrates that Venu isn't capable of its competitors.
Battery life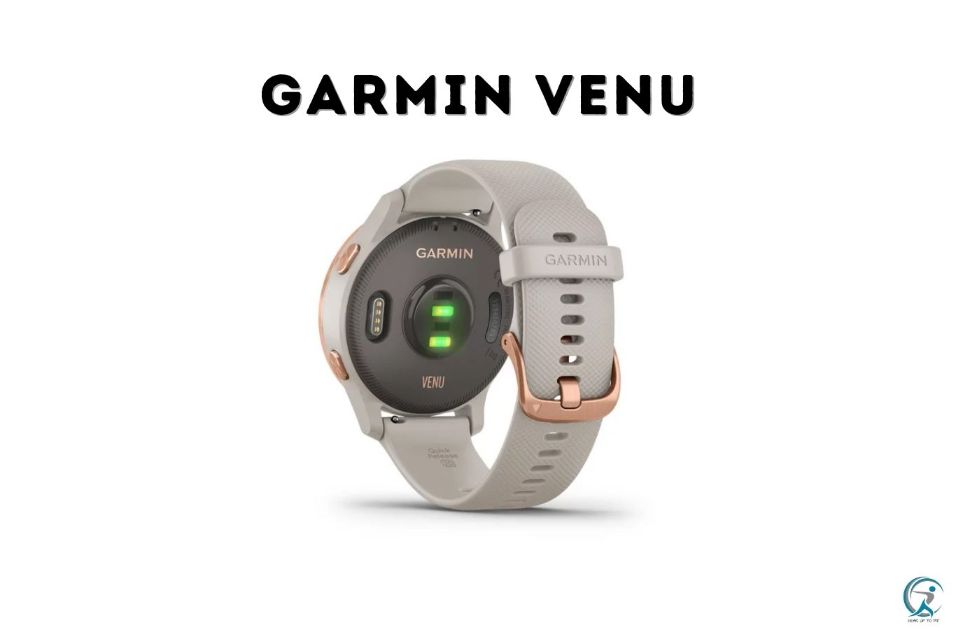 For up to five days in smartwatch mode
Six hours of uninterrupted time when using GPS as well as music-enabled
Short charging cable for charging that is a proprietary cable
Long-lasting battery life has always been a hallmark of Garmin watches. While the Venu isn't as long with the endurance of a sporting watch but it beats several flagship smartwatches. According to Garmin's estimates, it'll run for five days on one charge when in smartwatch mode or for six hours when both GPS and music streaming are in use. In reality, the duration differs based on usage and the frequency of use. Still, that five-day duration is easily achievable through activity monitoring, day-to-day wear, and sleep tracking.
It's a significant improvement over the 18 hours of battery life offered with the Apple Watch and the two to three days Fossil Gen 5 can do in extended mode.
If your training schedule requires daily logs of your routes, you'll discover that the Venu will need to be plugged into the outlet more frequently. The ability to monitor pulse oxygen throughout the day and the display that's always on can increase the amount of consumption. However, the Venu can still get you through a few multi-use days.
There's no built-in battery saver mode that can be used. However, it's possible to maximize the battery's capacity by turning off certain connectivity features when required. While you won't be able to find an estimated time as you'll find on Polar Grit X, the drain is pretty regular throughout the day and during an exercise session; therefore, you shouldn't have to worry about any sudden drop.
Only when saving music through Wi-Fi is it likely that you will see a dramatic drop in the battery's level, which is why it's best to sync your watch while it is connected to the incredibly shorter charging cable. The full charge will take about an hour from flat to full, dependent on the adapter's power.
Verdict
It's clear this fact: Garmin Venu can be described as a sports watch first and a smartwatch second, the application library is not well-known, Garmin Pay availability is restricted within the UK, and there's no voice assistant. The Venu is among the top models you can purchase as a smart sports watch and a smartwatch.
It takes the already powerful Vivoactive 4. It adds an impressive AMOLED display on the specification sheet while maintaining the ability to monitor every kind of sport with its extensive range of sensors. This is all without sacrificing the long battery endurance that Garmin devices are renowned for.
Its design can be more unique, and navigating across the UI might be smoother. Also, the Vivoactive 4 comes with an identical set of capabilities, including offline music playback. If you're looking for a multi-capable sports watch with stunning AMOLED displays, The Venu is the watch for you.
Pros of Garmin Venu
You want a screen that is crisp and bright. Nothing can beat AMOLED for a vivid and vibrant display. The Venu's 1.2-inch 390×390-pixel touchscreen is a sight to behold. Bright, clear, and sharp, the screen provides every widget with a visual impact while improving the clarity of stats and text.
You're looking for a smart sports watch that tracks everything from cycling to running to breathing. The Garmin Venu has profiles specifically designed for all sports disciplines. It also comes with a broad range of sensors that can track various metrics, including pulse oxygen and respiration.
You're looking for music playlists that don't require a phone. The support for streaming services like Spotify, Deezer, and Amazon Music The Venu allows you to save your playlist offline. Combine it with a pair of Bluetooth headphones to music your workouts and not need to carry your phone around.
Cons of Garmin Venu
The design is a bit generic
Apps with a limited range
The touch screen can be tricky
If you want a complete smartwatch, this is the one for you. Offline music, smart notifications, and safety alerts make the Venu a smarter sports watch. However, Garmin's ConnectIQ catalog is far from the mark for high-quality applications that enhance functionality. It isn't much of a benefit with little support for Garmin Pay within the UK and the lack of contactless payment options.
You're looking for a battery that lasts for weeks. Up to five days, the Garmin Venu's power time is longer than many top smartwatches. And with the added benefit of six minutes of GPS and streaming music, It's a step ahead of Apple Watch. Apple Watch. However, if you're looking for a watch that lasts for a long time, it's better to go with something similar to the Garmin Instinct Solar. You prefer your touchscreens to be sleek and fast. The interface of the Garmin Venu is relatively easy to use and features the perfect arrangement of just two buttons and an LCD. But some may feel that the screen is awkward for the small icons, and slightly slow widget movements could be more fluid.
Verdict
The Garmin Venu is among the top all-purpose activity trackers with a stunning display, a long-lasting battery, and an array of fitness-related features. With the app store and touchscreen interface that won't sabotage the Apple Watch, the Venu is also an excellent smartwatch for people with sports-oriented nature. It's also better than the corresponding Garmin Venu Sq concerning design and function, the storage capacity of more than 500 tracks, and numerous sensors to help you navigate the outdoors.
Alex is a passionate fitness enthusiast dedicated to helping people lead healthier, more active lifestyles. He encourages small – sustainable changes over drastic transformations and works with people to create customized wellness plans. His mission is to help others benefit from the most effective methods available, sharing tips, strategies, and health & fitness tools on Gearuptofit.com to inspire people to live their best lives.